Click on any flag to get an automatic translation from Google translate. Some news could have an original translation here: News     Nouvelles     Nieuws     Noticias     Nachrichten
Which are the most active airline companies in Spain in 2018?
The Aena, the company managing all the airports in Spain,  just released its quarterly report analysing the airline's activity for the first quarter of 2018.
During the first quarter of 2018, 49.9m passengers went through Spanish airports, a 9.7% growth vs the year before.
The most active airline companies are:
Ryanair with 18% market share
Iberia Group with 16% market share
Vueling with 15% market share
Air Europa with 78% market share
easyJet with 6%
Lufthansa Group with 5%
Norwegian with 4%
Tui with 4%
Most companies serve more than 10 airports out of the 50 Spanish airports
Check our last paper on the most active airports in Spain.
If you are about to fly to Spain, check our resources before spending your holidays:
Find a lot of useful information, hours of sun per year, Unesco sites in Spain, transport network, and much more on our page "10 reasons why you should want to buy a property in Spain"
Find all our papers and infographics on the Spanish Costas with all the useful activities:
Our infographics on city trips in Alicante, Malaga, Madrid and Barcelona: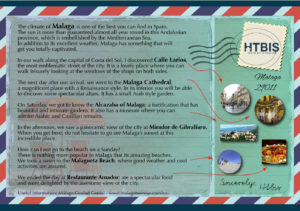 Before picking a city for your holidays, have a look at the monthly weather statistics on the top 20 Spanish Cities here:
Last but not least, read all our "Summer articles for enjoying all the nice places of Spain"
Enjoy your holidays in Spain.
Source: Aena
Looking for a lawyer, fiscal expert, architect, property hunter,… or any expert in Spain? Ask us directly!
Senior Analyst and Strategist at HTBIS
Check the full team of HTBIS here
SHARE with the colour icons at the bottom of your screen