Translate this page:
Why should you consider Spain as a place to live?
The cost of life is much lower!
Of course, you will tell me you want to go to Spain for the Sun or for the beaches…
There are plenty of other good reasons as well but when you look at finding a place to live, I guess the cost of life is very important!
We did the work with the help of the Statistics from Eurostat as of December 2015 to compare Spain vs all the other Countries in Europe so that you could compare to your actual country of origin.
Here are the results: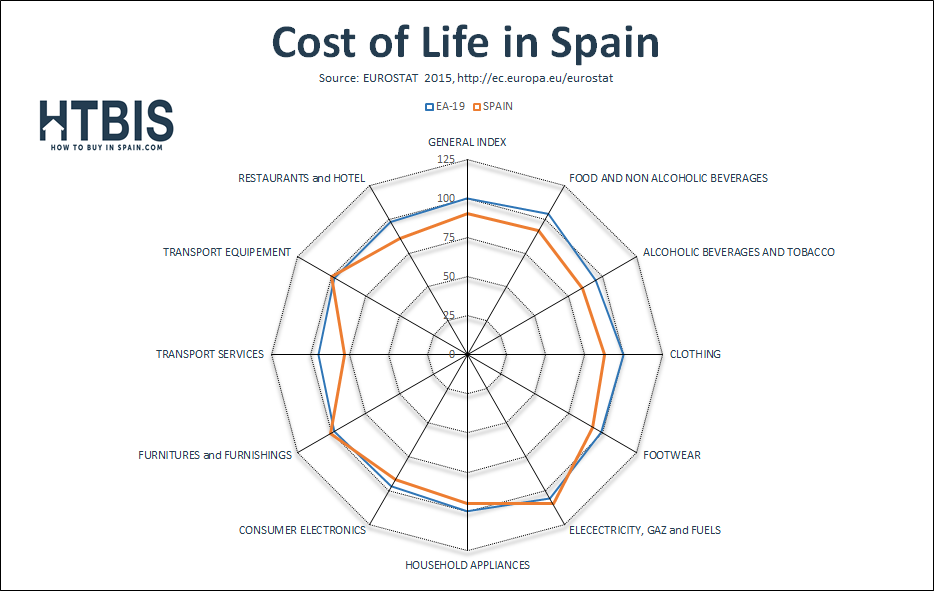 If you compare Spain on this Chart in Orange colour with Europe in Blue colour, you will notice that Spain is more expensive in 3 areas: "Electricity, Gaz and fuels", "Furniture and Furnishings" and "Transport and Equipment". A Fourth area not represented on this chart is Communication.
For those 4, Spain is between 2% and 4% more expensive. For all the other sectors, Spain is cheaper!
Let's have a look at the data: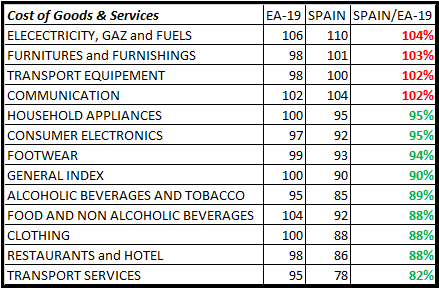 So, next time you visit Spain, enjoy the sun, the beaches, the many cultural wealth and of course all the rest… like the tapas! As you can see on this table with the General Index: Spain is on average 10% cheaper than the rest of Europe !
Spain is very cheap for "Transport Services", "Restaurants and Hotels", "Clothing" and yes the list doesn't stop here… Spain is really cheap for "Food and Drinks and Tobacco".
Looking for an expert in Spain? Ask us directly!
Senior analyst and strategist at HTBIS
Check the full HTBIS team here
SHARE with the colour icons at the bottom of your screen