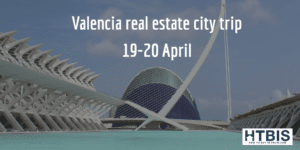 Spanish real estate is cheap
Prices are starting to rise but remain at 2005 levels: it's not too late!
 We make it easy buying property in Spain
Holiday home? Investment? Retire?
86.000 foreigners bought a property in Spain in 2017
Many reasons: Real estate is cheap, 320 days of sun, geopolitical stability, quality of life, low cost of living, strong infrastructure network… Discover the 10+ reasons why foreigners are buying properties in Spain ;).
Our first and biggest tip ever: Never buy in Spain without an independent lawyer.
Don't get stuck in a bad deal, it will cost you much more than an excellent lawyer.
Welcome to our community,
Stéphane, Senior strategist and analyst @ HTBIS
Follow us on Social Media
and share our tips with your friends.