Translate this page:
Strong Mortage activity in 2016
The Instituto Nacional de Estadistica reported the mortgage activity for 2016.
Growth of 14% in terms of number of mortgages and 17% in terms of value
The number of mortgages on residential properties rose by 14% to 281000 properties. The average mortgage on housing in 2016 was 109.759 2.8% more than in 2015. The total value of mortgages issued for residential properties reached €30.8 billion, 17.2% more than in 2015.
The regions with the biggest activity where: Andalusia, Madrid, Catalonia (each > 15%) and the Valencian Community (>10%) taking 63% of overall activity.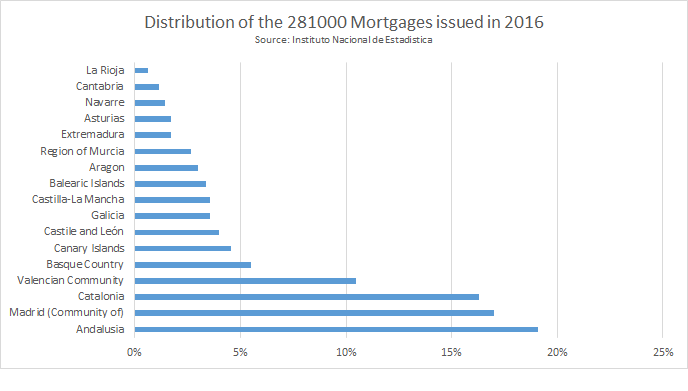 The growth in the number of mortgages issued was the biggest for Castilla-La Mancha 23.8%, followed by Aragon, Extremadura and Catalonia (each at 18%).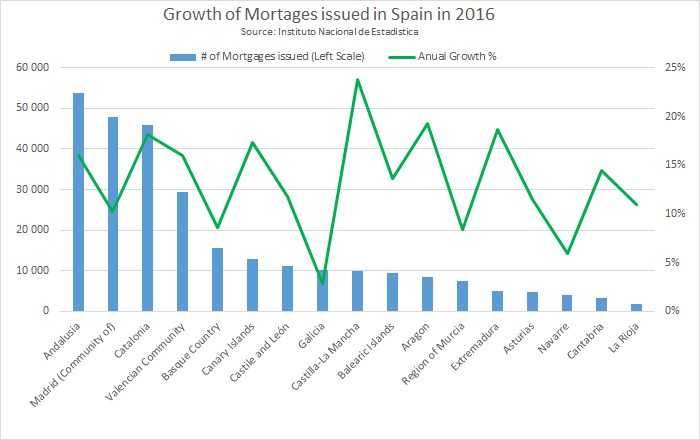 The biggest amounts issues where in Madrid (€153.000), Balearic Islands (€138.000), Basque Country (€132.000) and Catalonia (€126.000).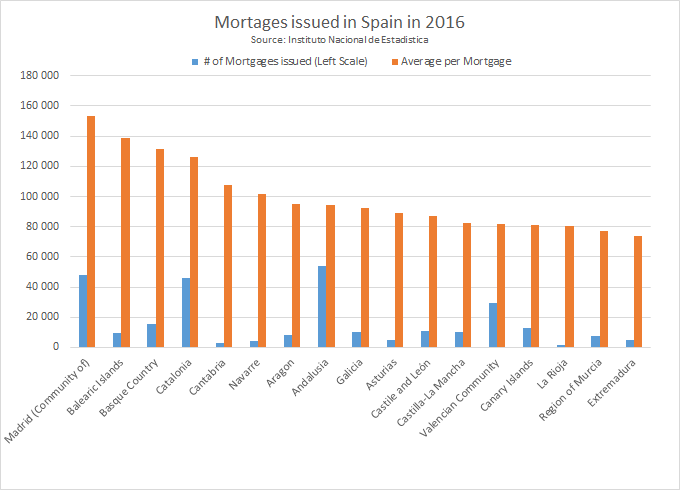 138000 existing mortgages changed conditions in 2016.
If you want to check the activity in the fourth quarter of 2016 and the mortgage rates paid on the newly issued mortgages, read the report of last week.
For more information please read the INE report.
Looking for an expert in Spain? Ask us directly!
Senior analyst and strategist at HTBIS
Check the full HTBIS team here
SHARE with the colour icons at the bottom of your screen