Translate this page:
Visit us @ Second Home Expo in Antwerp on 28 & 29 April
We are very happy to announce that we will attend the Second Home Expo fair in Antwerp on the 28 & 29 April.
This fair will have
more than 87 exhibitors! So don't hesitate to come.
23 Countries will be represented
Exhibitors are: Real estate agents, lawyers, advisers, banks…
We offer you a free "Early bird" access to the fair.
Have a full review of the seminars program and exhibitors list here.
 
Book now, don't pay 15€  later!
After registration, you will receive your ticket by email.
Please print your ticket and take it to the exhibition.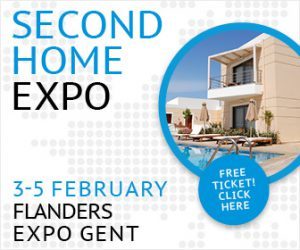 We will be pleased to meet you there at our stall, # 237.
Looking for an expert in Spain? Ask us directly!
Senior analyst and strategist at HTBIS