Automatic translation from Google translate:
A quick feedback on our Real estate city trip to Barcelona
After that our property finder, Bernard, organised the real estate citytrip in Valencia last year, Raf our property finder in Barcelona organised this new edition in Barcelona: Barcelona real estate city trip 7th & 8th February 2019. Thank you to the participants for taking part.
It was very interesting to see what was the situation on the market in Barcelona. On Thursday, Raf organised the afternoon and shared his insights. On Friday morning, we had a very interesting meeting with institutional managers buying, renovating and selling apartments in Barcelona for their investors. We always like to check the market from both sides:
What is on the market if I want to buy for myself?
How investors are looking at the market? The renovation case? New build? How to invest myself? Buy to let?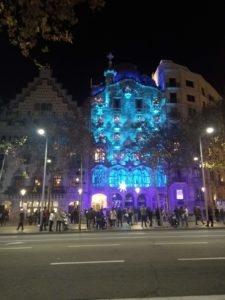 We give the word to Raf:
We see very interesting opportunities in Barcelona for this year. The market is "breathing" again after a long run up an increasing path, back to a healthy mode now. Many sellers don´t realize yet that they are asking unrealistic prices (partially because of the over promise by selling agencies), and buyers often lack sufficient reference points to judge these prices. However the informed buyer has realized this already. We help the buyers to make sure that they never pay more than what a property is worth. That is big savings!

Barcelona and Madrid are the two most active markets in Spain in terms of transactions. Barcelona has a stronger demand from foreign buyers.

In terms of prices, this is the top 5 of most expensive cities in Spain: 1. San Sebastian, 2. Barcelona, 3. Madrid, 4. Palma and 5. Bilbao.
Barcelona has the highest rental prices of Spain and a high proportion of expats looking for central quality apartments. This is great if you rent out your property.
What is the current situation on the Barcelona property market?
"Over the last months, the foreign buyers have picked up activity. That is because some very central locations offer really attractive discounts for amazing apartments." The next months will be an ideal time for buyers to purchase as many sellers will lower their expectations and buyers could be more patient to catch that gem. We see many opportunities in Barcelona.

If your first objective is yield, maybe you should go outside the most demanded districts."
So yes, property purchase starts with a price… but location is important. Raf explained further:
There are big differences within districts in Barcelona and even within those, one street is not the other. This local knowledge is why people come to us.

Lifestyle remains for many buyers a key decision parameter.
Do you want to learn all the added value brought in by the Property finders?
Review our main article on that subject: 6 essential reasons for loving your property finder in Spain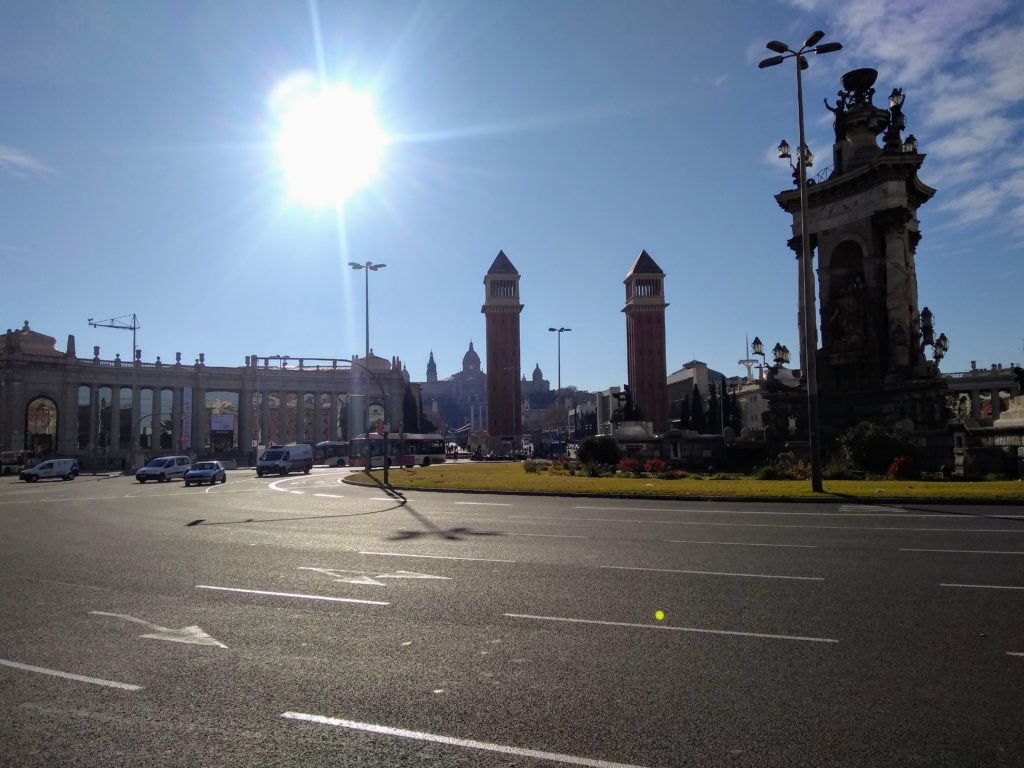 We want to thank Raf as well for his insights and tips on the region,… you win 6 months a least and a lot of appreciable insights on this market. If you want to find a property in Barcelona or in the neighbourhood, just ask us to put you in touch with Raf.
Last but not least, we want to thank our lawyers, Maite and Juan, our property and tax advisers in Barcelona, that had some direct exchange with our clients regarding their purchases.
The goal of the real estate city trip?
Discover the city and learn if you want to invest or to live in Valencia.
The goal was NOT to invest in two days!
Here is the program our lucky participants had the chance to attend:
Thursday 7th of February
12.00: Meeting at the offices of our property hunter, Raf
14.00: Visit of a project in the city
15.00: Lunch at the restaurant "Casa Blanca" in the old mall "Mercat de Sant Antoni" just newly renovated
Friday 8th of February
10.00: Meeting with a local institutional investor helping foreigners to invest in the real estate market: What are the current opportunities? How to invest with a pure "investment eye"?
Further reading?
Here is what Raf wrote last year:  "Investment case study" on Barcelona" and here is our paper on the city: Barcelona real estate market is rising in 2017
There is so much to enjoy in Barcelona: food, beach, sun, culture, shopping… what else? Not a surprise many international companies are relocating there as Nestle did for its global IT department. Have a quick look at our Citytrip ePostcards we wrote on Barcelona… you will enjoy the atmosphere.
If you want to check the monthly weather statistics of Barcelona, read our infographic on that.
If you want to read more on the region, have a quick read at our article on the Barcelona Costa: Everything you ever wanted to know about the Costa de Barcelona.
You missed it? Never mind, all our partners are standing ready to help you in Barcelona.
Looking for a property expert in Spain? Property hunter, Lawyer,… Ask us directly!
Thank you again Raf, Maite and Juan, our team of local experts in Barcelona (follow the link to find our other local partners)
SHARE with the colour icons at the bottom of your screen