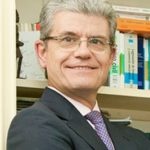 Juan is one of our legal partner for Catalonia.
Juan has a Master's in Tax and Company Law and in European Integration.
He is very active with his team for real estate projects in Barcelona and in Catalonia. Don't hesitate to ask us if you want to be put in touch with him directly! He is our local independent legal partner.
Allow us to introduce ourselves
When we deal with cases involving our clients' most personal affairs, we offer the attention and the tact they require, so that they can find real personal legal support with us. What's more, advice on transactions with third parties and negotiations on the purchase or construction of buildings are surrounded and affected by so many factors that they call for great preparation and experience.
It's that personal touch with the client that sets us apart
Civil and Property

Gonzalo, Ana and David are in charge of all the Civil and Property cases;
Inheritance planning


Wealth protection (family members, those unable to give consent, minors, etc.): wills, reports, codicils, trusts, succession agreements, reserved portions
Acceptance and repudiation of inheritances, with or without wills
Partition of inheritances, different types of executors
Family


Guardianship, adoption, paternity, filiation
Governance of civil partnerships, prenuptial agreements
Separations and divorces by mutual consent
Contract and property


Drawing up, modification and attendance at signing of agreements and contracts.
Purchases and sales, swaps, usage and habitation rights
Leases: 1964 and 1994 Urban Lettings Acts, the Boyer Decree.
Propiedad horizontal (commonhold/condominium). Advice on owners' meetings, changes to statutes and internal regulations, etc.
Development, investment and financing agreements: property operations involving hotels, shopping centres, offices and industrial buildings, housing, etc.
Construction contracts, development rights, new works declarations, division into commonhold property, etc.
Guarantee agreements: mortgages, pledges, warranties, security, etc.
Registry issues, mortgage charges, easements
Planning advice
Languages: English, Spanish, Catalan, Italian, French, German, Dutch
Here are the different articles written by Juan or for which Juan did collaborate:
Looking for a general article on your legal risks while buying a Spanish property?