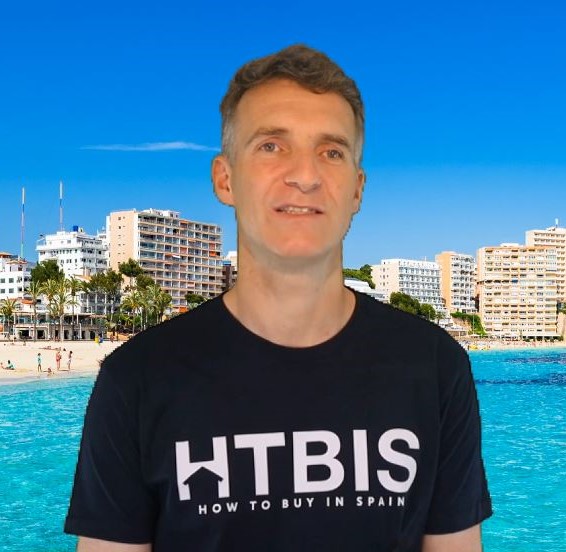 Reading time 6 minutes. Use our table of content for a quick read.
Last Updated on 02/08/2023 by STEPHANE
Click on any flag to get an automatic translation from Google translate. Some news could have an original translation here: News Nouvelles Nieuws Noticias Nachrichten
Spain has about 8,000 kilometres of coastline and 3,000 listed beaches, only Italy has a longer coastline in Europe! It's not a surprise: Spain is one of "the" top tourist destination for European with more than 20% of European travellers. For those in search of sun and sand at any time of year,… yes, you found it!
You will find excellent facilities and sandy beaches in all the Spanish Regions. In 2022, 120.000 properties were bought by foreigners! Have a look at our detailed analysis if you want to read more on that: Who are the foreigners buying properties in Spain?
How could you quickly find a nice beach in Spain?
Of course, you have to ask it to the local residents. But we want to help you if you want to plan before getting there! Don't hesitate to tell us, should you think we missed one! We helped you with four sources:
1.Our top beaches sorted per Spanish Costas
We have created Infographics for the main Spanish Costas. You will find on those everything you should know on the Spanish Costas: Airports, AVE stations, Cities, Traditional & Flea markets, Outlets, Shopping malls, Unesco sites, kids parks, Natural parks, Golf courses, Universities and of course the top beaches.
2.The Blue Flag rating: 579 beaches in Spain
3.The Q rating: 248 beaches in Spain
4.The Top 10 Spanish beaches according to the Tourist Bureau
We have created a series of "Must see activities" for each Spanish Costas and incorporated those in our newly released infographics. Click on any link and you will find a pdf downloadable version of each of those infographics.
The best beaches in the Spanish Islands
Balnearion de San Juan
Playa Illetes (Formentera)
Cala Comte (Ibiza)
Playa de Muro Beach (Playa de Muro)
Cala Pregonda (Minorque)
Cala d'Hort (Ibiza)
Cala Macarelleta (Minorque)
Port de Pollença Beach (Port de Pollença)
Playa de Alcudia (Port d'Alcudia)
Playa de Son Bou (Alaior)
Playa de Llevant (Formentera)
Cala Turqueta (Ciudadela)
Cala Mitjana (Cala Galdana)
Playa Aguas Blancas (Ibiza)
Playa de Migjorn (Migjorn)
Cala Saladeta (Sant Antoni de Portmany)
Cala Millor Beach (Cala Millor)
Pozo de la Salud (El Hierro)
Playa de Cofete (Morro del Jable)
Playa de las Conchas (Isla de Graciosa)
El Cotillo Beach & Lagoons (El Cotillo)
Playa de Benijo (Almaciga)
Sotavento Beach (Costa Calma)
Playa de Sotavento (Playa de Jandia)
Playa del Matorral (Pajara)
Playa de Las Canteras (Las Palmas de Gran Canaria)
Monumento Natural de Ajuy (Fuerteventura)
Playa Del Duque (Costa Adeje)
Playa Dorada Beach (Playa Blanca)
Piscinas Naturales El Caleton (Garachico)
Playa El Bollullo (Puerto de la Cruz)
Playa de las Vistas (Los Cristianos)
Playa de Maspalomas (Maspalomas)
Balneario de Sierra Alhamilla (Almería),
Monsul Beach (San Jose),
Playa de los Muertos (Carboneras),
Serena Beach (Roquetas de Mar),
Playa de los Genoveses (Cabo de Gata),
Playa de Aguadulce (Aguadulce),
Cala de Enmedio (Agua Amarga),
El Playazo (Rodalquilar),
Garrucha Beach (Garrucha),
Playas de Vera (Vera),
Cala del Plomo (Agua Amarga)
Playa Almadrava (Benicàssim),
Playa Benicarló (Benicarló),
Balneario Villavieja (Castellón),
Playa Marina D'Or (Castellón),
Playa Romana(Castellón),
Playa Moro (Alcocébre),
Playa Sant Antoni (Cullera),
Playa Gandia (Gandia),
Playa Serradal(Alcocébre),
Playa Xeraco (Xeraco),
Playa Peñiscola (Peñíscola),
Playa Alcossebre (Alcocébre),
Playa Benicàssim (Benicàssim),
Playa Vinaros (Vinarós)
Balneario Titus (Arenys de Mar),
Balneario Hotel Colón (Caldes d'Estrac),
Santa Susanna,
Malgrat de mar (Maresme),
PREMIÀ DE MAR (Maresme),
San Bartolomé y santa Tecla,
Vilassar de mar (Barcelona),
playa principal de Calella (Calella),
Roca Grossa (Calella), Barceloneta Beach (Barcelona),
La Playa de Sitges (Sitges),
Beach Castelldelfels Barcelona (Castelldefels),
Playa de Castelldefels (Castelldefels),
Playa Balmins (Sitges),
Bogatell Beach (Barcelona),
Platja de Ribes Roges (Vilanova i la Geltru),
Badalona Beach (Badalona),
Passeig Marítim (Sitges),
Nova Mar Bella Beach (Barcelona),
Playa de Sant Sebastia (Sitges),
Ocata Beach (El Masnou),
Delta del Llobregat (El Prat de Llobregat),
Playa del Hombre Muerto (Sitges),
Sausalito Beach (Sitges),
Platja de la Nova Icaria (Barcelone),
Platja de Gava (Gava)
Poniente Beach (Benidorm),
Playa de la Fossa o Levante (Calpe),
Arenal Beach (Javea),
Las Salinas de Torrevieja (Torrevieja),
Promenade of Calpe (Calpe),
Guardamar Moncayo Beach (Guardamar del Segura),
Cala Finestrat Beach (Finestrat),
Playa del Albir (El Albir), Playa El Carabassi (Elche),
Cala del Moraig (Benitachell),
Playa de Guardamar (Alicante),
Altea Beach (Altea),
Playa L'Ampolla (Moraira)
Cala Senyor Ramon,
Platja de s'Agaró,
Cala Futadera,
Platja del Castell de Palamos,
Cala Boadella
Playa de Calblanque (Cartagena),
Cala del Pino et Plage Entremares (La Manga),
Playa Portús (Cartagena),
Playa Barraca Quemada de La Llana (San Pedro del Pinatar),
Playa Amarilla (Águilas),
Playa La Carolina (Águilas),
Playa de Percheles (Mazarrón),
Playa Baño de las Señoritas (Lorca),
Cala Cortina (Cartagena),
Cala Blanca (Lorca)
Balneario de Coma-Ruga (Vendrell)

Llevant Beach (Salou)

Llarga Beach (Salou)

Playa de la Pineda (La Pineda)

Capellans Beach (Salou)

Cambrils Beach Platja Prat d'En Fores y Regueral (Cambrils)

Playa El Torn Naturist Beach (L'Hospitalet de l'Infant)

Playa El Milagro (Tarragona)

Playa de Arrabassada (Tarragona)

Playa La Savinosa (Tarragona)

Platja de la Llosa (Cambrils)

Playa Cristal (Miami Platja)
Playa de Isla de Canela,
Playa de Punta Umbria,
Playa de torre de la Higuera,
Playa de matalascañas,
Playa cruz del mar,
Playa del rompidillo,
Playa la caleta,
Playa de la Cortadura,
Cala de Roche,
Playa de los caños de Meca,
Playa del Cañuelo,
Paya de los Lances
Playa de la Cala Mijas (La Cala de Mijas)
Playa La Carihuela (Torremolinos)
Playa El Bajondillo (Torremolinos)
Burriana Beach (Nerja)
Puerto Cabopino Beach and Marina (Marbella)
Playa de La Malagueta (Malaga)
Playa Del Cristo (Estepona)
Playa de la Cala el Cañuelo (Nerja)
Playa de San Pedro de Alcantara (San Pedro de Alcantara)
Playa Los Alamos / El Canuelo (Torremolinos)
Playa Arroyo de La Miel (Benalmadena)
Carvajal Beach (Benalmadena)
Playa de Calahonda,
Playa de La Rijana,
Playa de Castell de Ferro,
Playa de La Mamola,
Playa de La Herradura
Playa de Malvarrosa,
Playa de Pinedo,
Platja de la Malladeta,
Playa de San Antonio,
Playa de Jeresa,
Playa de Daimus,
Playa de Oliva
2. Blue Flag rating: 579 beaches in Spain
In Spain, you can choose from 579 beaches, 100 Marina resorts and five sustainable tourist boats, all distinguished with the prestigious Blue Flag award, thanks to their quality and safety.
As such, Spain is the top nation in terms of site ranked by the Blue Flag system.
What does this mean?
One out of five beaches in Spain has a Blue Flag!
One out of six beaches in the World is Spanish!
This award is bestowed by the Foundation for Environmental Education (FEE). This institution was created in 1987 by Europe but now is a worldwide organisation.
What does this distinction guarantee?
The sites are ranked on 31 different criteria's: Environment, Water Quality, Safety,… Have a look at the full list of criteria's here.
Find the map with all the beaches, sorted by Access to the beach for disabled, Nudist, Sandy, Rocky, Inland, Coastal,…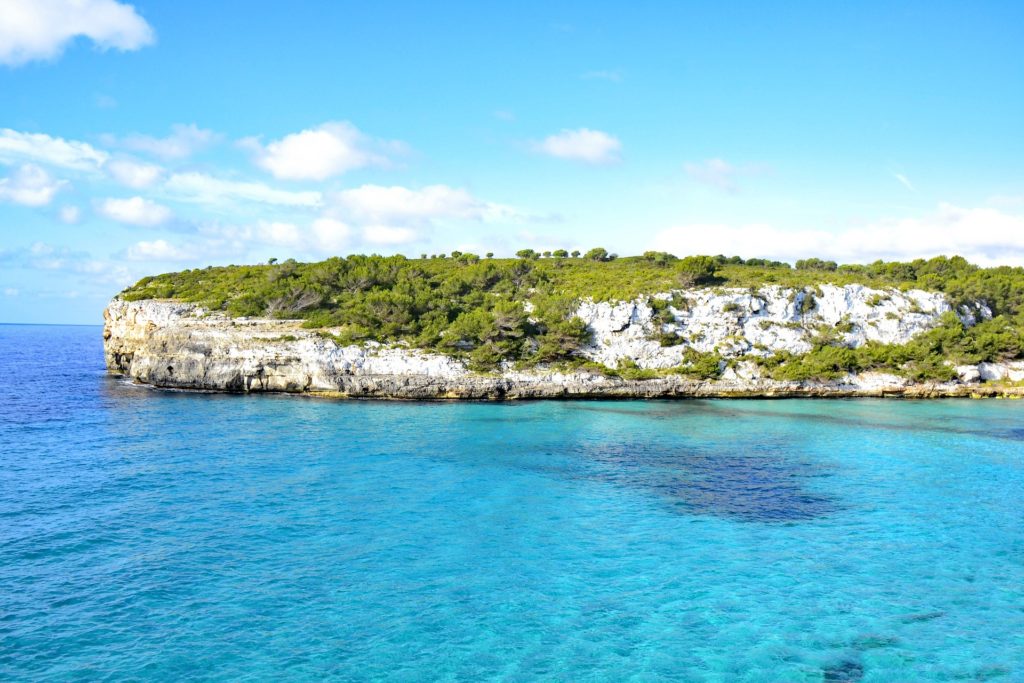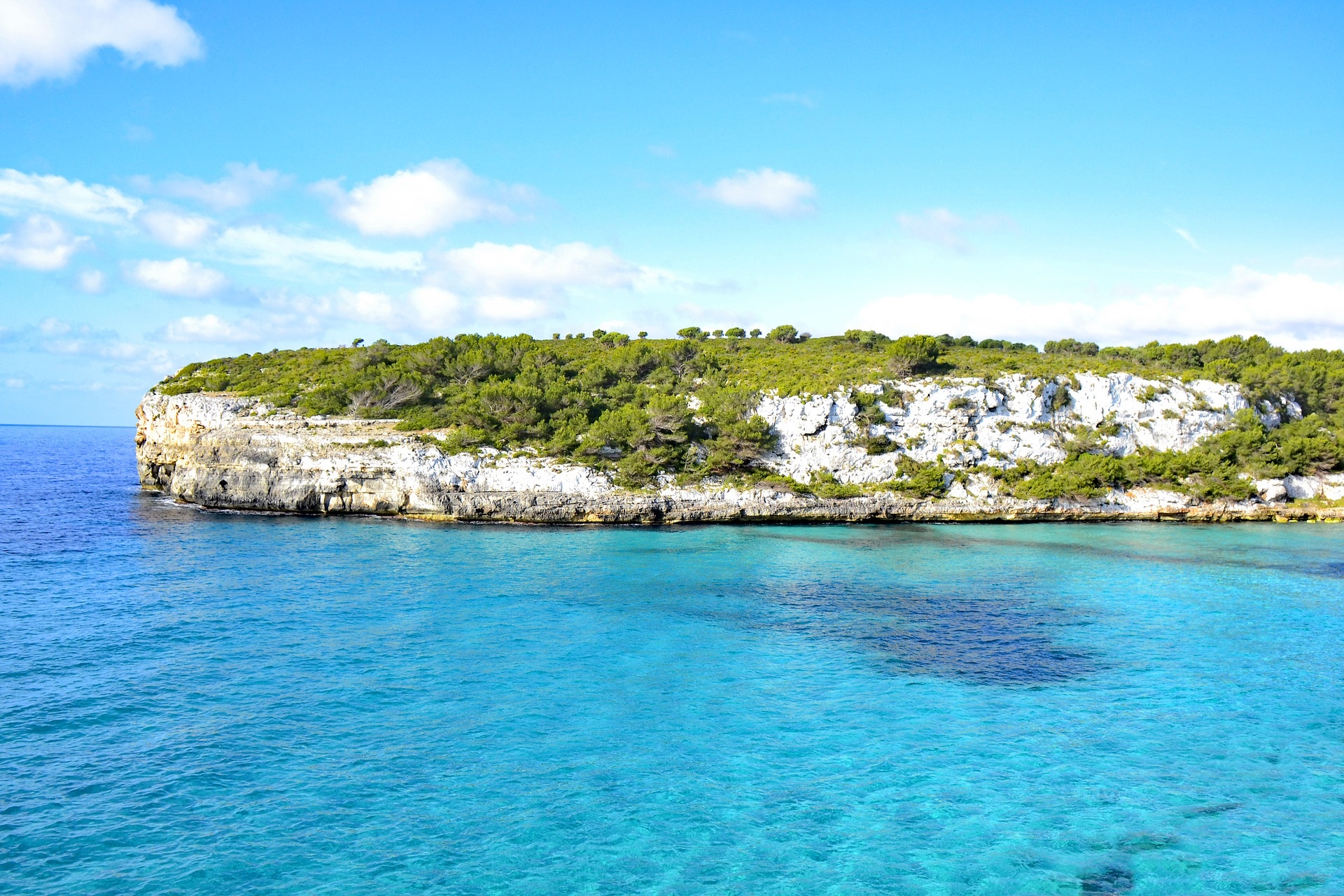 3. Q for Quality distinction rating: 248 beaches in Spain
This rating is awarded by the Spanish Tourism Quality Institute (ICTE). The Tourism Institute ranks not only beaches but as well many different sites for the quality and safeness of their sites: campings, hotels, Golfs, Touristic activities,…
Find all lists of the best beaches for all the Spanish Costas in our papers on all the Spanish Costas and on the infographics: Enjoy all the Spanish Costas: get the best out of it: our top papers of 2017
4. The top 10 beaches according to the Tourist Bureau of Spain
Illetes, Formentera, Balearic Islands
As Catedrais, Galicia
La Concha, San Sebastian
Bolonia, Costa de la Luz
El Cofete, Las Palmas, Canary Islands
Cala Bassa, Ibiza, Balearic Islands
Las Canteras, Las Palmas, Canary Islands
Rodas, Galicia
Platja Gran, Cadaqués, Costa Brava
Cué, Llanes, Asturias, Costa Verde
Source: Spain Tourist Bureau
If you want to have some pictures of those beaches, google image is a good start but have a look at the impressive database on the website of Aena (the company managing the Spanish airports).
Are you booking your holidays soon? Read our last paper: Our best ideas for planning your holidays in Spain! Our top 2017 papers!
Here are 8 reasons why you need more holidays to enjoy the best Spanish beaches?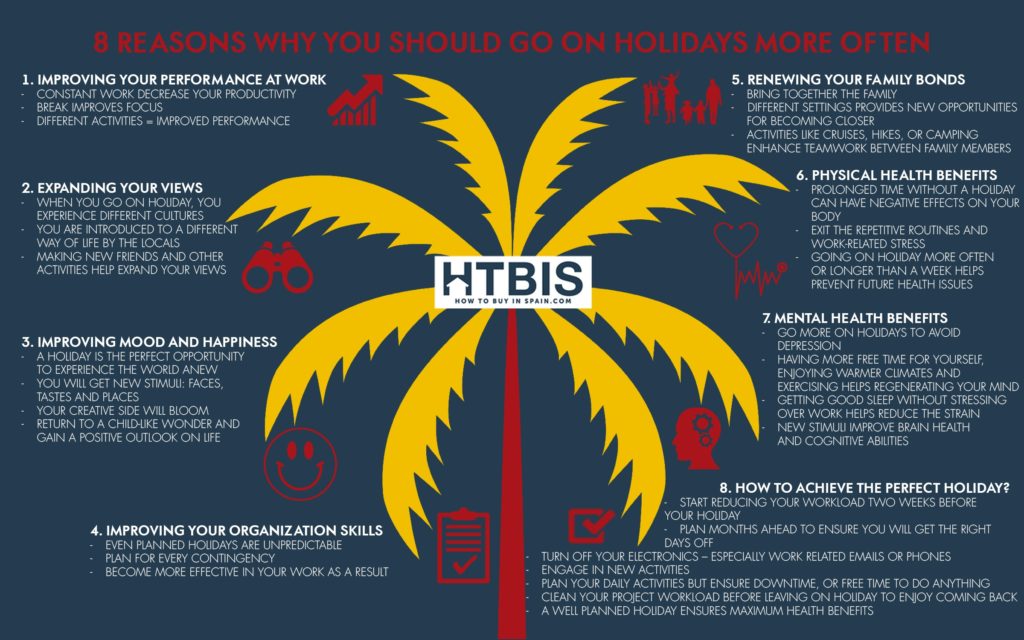 Don't hesitate to tell us what's your favourite beach or if you found an even more beautiful one to share with our readers!
Looking for a lawyer, an architect, a property hunter in Spain? Ask us directly!
Senior analyst and strategist at HTBIS