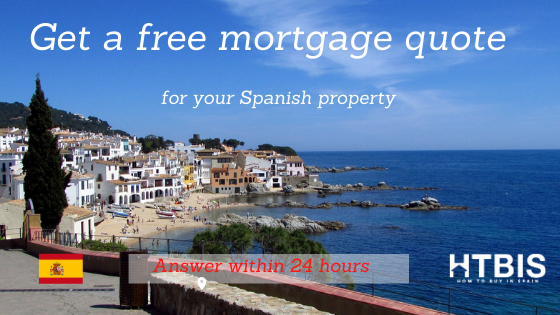 We respect your rights, please check our terms and conditions and our privacy policy here if you want.
Get the best mortgage offer available on the market right now!
Are you ready to discover unparalleled mortgage offers tailored just for you?
We have teamed up with our esteemed mortgage partner to bring you unbeatable mortgage deals currently available on the market. This partnership benefits both locals and foreign homebuyers in Spain.
Complete the brief form below to receive your personalized quote from our mortgage partner, tailored to your needs.
Here's why you'll receive the best mortgage rates:
Desirable Clientele: Spanish banks are thrilled to work with our high-quality international customers like you.
Expert Brokerage: Our partner is a leading mortgage broker with an extensive presence in Spain.
Persistent Market Analysis: Our partner continuously scouts for the most competitive mortgage quotes from top Spanish banks.
Experience exceptional service as you explore the mortgage landscape!
Our partner boasts a multilingual team of advisors fluent in over 10 languages, specializing in assisting foreign clients seeking mortgages to purchase property in Spain.
Due to the high volume of requests from our extensive network, our mortgage partner is eager to collaborate and deliver the finest mortgage offers on the market right now, catering to both international and local homebuyers.
Unlock competitive quotes tailored to your needs and experience world-class service as you navigate the mortgage landscape with ease!
So don't worry, you will get first-class service!
Take less than one minute to request your free quote!
Expect a response within 24 hours.
Want to learn more about mortgages? Check out these valuable resources:
Mortgage Calculator: Discover what you can afford with ease.
All fields marked with an asterisk (*) are required.