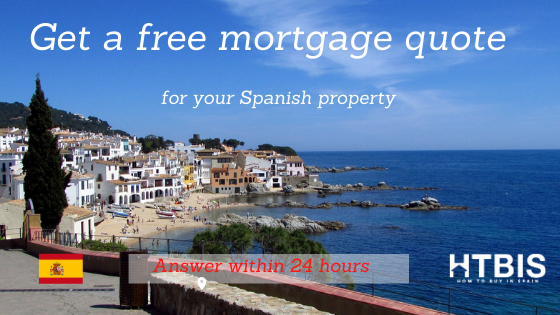 We respect your rights, please check our terms and conditions and our privacy policy here if you want.
Get the best mortgage offer available on the market right now!
Thanks to the many requests coming from our network, our mortgage partner is very happy to work with us and to provide you the best mortgage offers available on the market right now.
They get competitive quotes for both foreigners and Spaniards.
Why will you get the best rate?
1. We get a lot of demands from qualitative prospects: the Spanish banks love your profiles.
2. Our partner is one of the biggest mortgage broker established in Spain.
3. Our partner compares mortgage quotes from the most aggressive banks in Spain continuously.
So don't worry, you will get first-class service!
Take less than one minute to request your free quote!
You will receive an answer within 48 hours.
If you need more reading, here are our resources on mortgages:
Our mortgage calculator to know what you can afford.
All fields marked with an asterisk (*) are required.