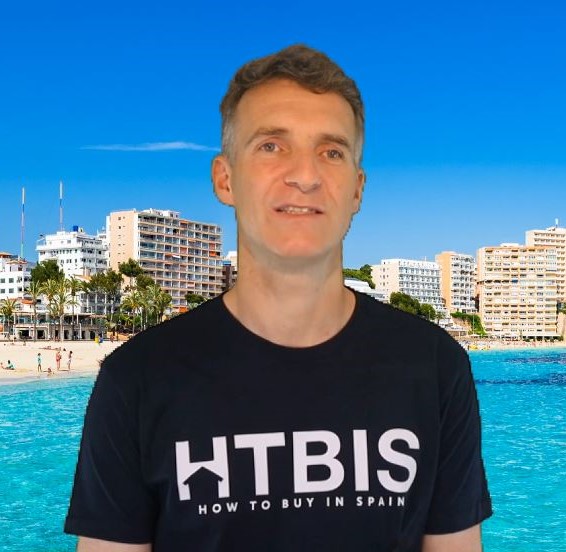 Reading time 7 minutes. Use our table of content for a quick read.
Last Updated on 14/07/2023 by STEPHANE
Click on any flag to get an automatic translation from Google translate. Some news could have an original translation here: News Nouvelles Nieuws Noticias Nachrichten
Is it too late to invest in bank repossessions properties in Spain?
Less hassle and a nice return?
Many of our readers told us that, yes, you get a return with "buy to let" properties in Spain but you have to manage your property and all the issues going with it, so they asked us: are you aware of any product to get "smart exposure" to the real estate market in Spain? Many others asked us, how can I invest in bank-repossessed properties in Spain?
We found a fund investing only in bank-repossessed properties in Spain and checked it for ourselves so that's why we wanted to share the results of our work with you.
Why did we like the fund and this opportunity?

The management team has 10 years of experience and a track record
Competitive edge: Thanks to their huge geolocalized database of prices' history with properties' characteristics: the ones they bought and sold, all the bank properties sold for the last years, all the properties sitting on the market… They have a very accurate idea of what is the "fair" price of any property when bidding for a portfolio. Appraisal work and an on-site visit will do the rest of the job.
The Spanish legal system: "creates" this situation and doesn't give a lot of choices to the Spanish banks for managing their repossessed properties while keeping a good image.
It is very costly for banks to hold properties on their balance sheet: both in terms of solvency ratio and yearly costs (tax, insurance, community costs, maintenance costs,…)
Opportunity should stay for many years: there are not enough players to dry up properties from the Spanish banks' balance sheets. Do you remember, it all started in 2008!
Clear investment process: this is a very data-driven and systematic investment approach with many verification steps.
Allows to buy real estate on the Spanish market "at a discount". As all properties are bought with a big discount, the risk (if any) to the real estate market prices is much lower than any real estate investment: whenever a property is sold, the discount is 'locked" for the investor which reduces his future risk even more, should the real estate market go down at any time in the future.
Last but not least, no hassle as you would have with any direct real estate investment anywhere in the world.

Of course, as it is a fund, investors should check their tax situation for any investment.

As you could guess, this kind of fund is for well-informed (and wealthy) investors able to manage and diversify their risks. This is not a recommendation to invest or any advice regarding this investment opportunity. That is why we don't advertise the name of the company managing this fund but if you want to go further with your due diligence, you can contact them by filling out the form at the end of the report.

Here is what we found out:
A fund buying bank repossessions directly from Spanish banks

The fund pursues a unique investment strategy of recurrently:

Acquiring,

repossessing and

reselling residential properties in well-populated Spanish regions.

The properties may be subject to adverse possession or "Squatters", which is resolved by reaching an amicable financial settlement with the occupant. If this doesn't work, the fund will start a legal procedure and this will take a maximum of 3 years to get full ownership. 90% of the time the fund will get an agreement with the current squatters.

The Fund will cherry-pick properties among portfolios of occupied residential assets offered by financial institutions.

Example of a Bank repossession in Spain in the portfolio

An institutional manager based in Madrid

The fund manager is active for more than 10 years in this market.

Of course, as the fund manager is well known in Spain, they get portfolios all the time from the biggest banks in Spain.

The assets are only offered to a select group of reputable buyers, like the institutional manager managing the fund, due to the complex nature of solving potential adverse possession situations.

They told us that unique sourcing and strict discipline enables the Fund to buy at very deep discounts vs the current market price as they have to get the property back to the market (before tax expenses), but yes that's why there is a nice margin left for the buyer, not bad!

The Fund Manager will partner with the leading Spanish-occupied real estate specialist which employs a socially responsible repossession procedure based on mutual agreement Ethical conduct, compliance and strict adherence to legislation are essential.

Financial settlement occupants are offered financial compensation in return for vacating the property voluntarily.

The Luxembourg fund will reinvest in new properties continuously

The fund has an open-ended structure, which means that it will stay open as long as the opportunity is present for the fund manager, and is full AIFM regulated and registered in Luxembourg as a "Reserved Alternative Investment Fund" (RAIF) which allows the fund to invest directly in real estate.

The proceeds from sales will be redeployed to buy new portfolios.

The average holding period of a property is 18 months.

Win-win for all the parties involved:

banks can offload risk assets sooner,
occupants agree with the manager to relocate thanks to a mutual agreement.

Target Net Return

The open-ended fund was launched in 2021 and targets annual net returns of 8.5% to 11% without leverage in a stagnating housing market. Over time the fund may use limited leverage for enhancing returns to 11% -14%.

The fund manager based in Madrid has been running these strategies since 2011, which is why they could give return targets.

High-demand area's

The fund will exclusively focus on well-populated area's which have sufficient transaction volume i.e. no rural area's. A majority of assets will be located in major cities focused on Spanish citizens, not tourists.

Buffers against capital losses

The fund is buying at very deep discounts, so even after accounting for all costs and taxes, post-COVID real estate prices would have to decline by more than 12% to make a small capital loss, according to the manager. In addition, the Fund is spreading asset purchases over time making it less sensitive to price shocks compared to closed-end real estate funds.

Unique proprietary technology

Each property is appraised by a proprietary big data valuation software, which tracks key features (e.g. price, location, surface, floor, amenities,…) of 25mm references gathered over many years. Each appraisal is also supported by a dedicated team of analysts. In addition, a third party will be appointed to verify the value of the holdings.

Strategy with a track record

The fund manager told us that they did successfully repossessed and resold over 2,500 assets since 2011. Over 90% of historical property portfolios were eventually sold at a profit that was in line with or above the Fund's target return.

Ethical & socially responsible procedures

Based on reaching a voluntary agreement with occupant(s). No occupant is ever threatened or evicted by any other means except those explicitly approved by banks and the law.

High barriers to entry

This is a niche strategy that is difficult to copy, banks are only willing to sell large portfolios to a legitimate buyer with national coverage who uphold strong compliance standards.

Limited correlation to financial markets

They described this strategy as an alternative investment strategy focused on existing residential real estate (no development).

A specific opportunity existing only in Spain

Due to inertia of legal procedures, the culture of 'occupants' and the recovery of a major real estate crisis.

Since the Global Financial Crisis and the ensuing real estate crisis in Spain, the national and regional lenders have unwillingly become large real estate owners.

Unfavourable impact on bank balances sheets

Not only do banks lack the expertise and staff to properly manage real estate, but the assets also have an unfavourable impact on their minimum capital requirements.

Many properties have sat idle on banks balance sheets for years, and in the meantime have become occupied by people that have gained unlawful entry to the property and now live in it for free.

In Spain, it may take years for owners to obtain court approval to evict unauthorised occupants. In 2018 it became possible for natural persons to pursue an "express judicial procedure", a procedure which can still take months to evict occupants out of their own homes, but this is not the case for owners that are legal entities as banks real estate funds. Despite being very slow, the Spanish judicial system eventually favours the rightful owner.

Spanish banks are still offloading legacy real estate portfolios from the 2008 crisis, as well as annually foreclosing over 25 000 assets based on police data, at least 87 000 homes are subject to adverse possession, although some consultants estimate the real number closer to 100 000.

Another example of a Spanish bank repossessed property

What is the investment process?

There are 4 steps:

1. Appraisal

The local partner, thanks to reputation and network, has the opportunity to bid on and cherry-pick from hundreds of assets per week from different institutional sellers.

Each asset is appraised by proprietary software that sources data from 20 million assets This value is the market value or minimum selling target, under normal conditions.

Each appraisal is verified by a team of professionals.

2. Acquisition

Next, they apply a strong discount on top of accounting for fees for acquisition, repossession and sale, which leaves a substantial profit margin to the fund.

The local partner is bidding on assets all year round, negotiations with banks may take many months due to aggressive bidding (only a small share of bids are ever accepted). The Fund will never acquire portfolio's below its ROI threshold In addition we may order a third party appraisal of all the individual assets in a portfolio.

3. Repossession

Each occupied asset is visited by a trained in-house staff member. After identifying the occupant(s), the staff member starts the negotiation.

The selling bank has already initiated a legal eviction process, so the occupant is often more inclined to accept vacating the property rather than risk contact with law enforcement.

If the negotiation doesn't work (ca 10% of cases) the fund will pursue judicial track

4. Sale

The asset is cleaned, and secured (new lock, fortified doors, alarm) as well as lightly refurbished where necessary.

The fund hires a network of local real estate agents to sell and promote the repossessed assets.

Some assets will already be sold 4 months after purchase, 50 within 16 months and 80 within 2 years

Another building of a Spanish bank repossession from the portfolio

More on Bank Repossessions in Spain

90% of adverse possession occupancies are resolved through mutual agreement (outside of court)

1. Legal procedure

Usually, a legal eviction procedure is initiated before the acquisition (by banks). In Spain however, this can be a very cumbersome process, taking up to several years. This track is nevertheless pursued to have some leverage in the negotiation process. All processes strictly comply with legal regulations and are approved by the sellers

2. Visit Property

Once the judicial procedure has been initiated, the occupant is notified and visited to explain the situation. Not used to this personal approach, some occupants may already leave. Most leave after negotiating compensation for foregoing a few months of rent (as they know they will otherwise be evicted at some point).

3. Negotiate repossession

More than 90 of the assets are repossessed through mutual agreement, the rest via legal procedures. Banks and funds are unable to pursue this strategy due to the risk of attracting even more occupants to all their empty assets.

Hundred of the negotiators are proprietary staff (none outsourced), specialized in repossessing occupied assets in Spain.

4. Security and refurbishment

Once the property is vacated, it is professionally cleaned, and a fortified door, new lock and alarm system are put in place (to avoid people reoccupying) If needed, some basic painting refurbishment is done, however, the apartments are typically sold in their existing condition (at small discounts compared to fully refurbished or new apartments)

Attractive economics

Thanks to their sourcing and in-depth experience the Fund expects to perform above average compared to most real estate funds out there.

The Fund's asset manager has developed a proprietary underwriting software

including over 26 million Spanish real estate references and can make 50 000 daily valuations Parameters for valuation include surface, price, m² geolocation, cadastral reference, building, elevator/garage, time in the market, etc

AI algorithms are implemented in the decision-making process, however, all

valuations are corroborated by at least 2 in-house analysts.

Target market price as calculated by in-house software valuation analysts The

asset is compared to similar assets (based on the above parameters) on the market and sold within the last months, in a small radius.

Purchase price incl taxes and origination fees typically 35% to 40% below the target

market price to account for costs and base case profit margin (per portfolio) of 25%.

Expected costs include annual property taxes, community fees, repossession

charges, refurbishment, alarm, lock and intermediaries (real estate agents).

'Base case' profit margin is expected to earn 25% to 27% base case on the total

investment (cost transfer tax/stamp duty) at SPV level over 2 to 3 years.

Target market price as calculated by in-house software valuation analysts The

asset is compared to similar assets (based on the above parameters) on the market and sold within the last months, in a small radius.

Excess margin the asset is usually put on the market for 150 of the target price (or

230 of investment) and lowered every 2 to 4 weeks.

Historically 90 of all portfolios repossessed by the Fund's asset manager were

sold above base case ROIs (and aggregated target prices).

Of course, don't underestimate potential risks for any (real estate) investment.

Most of the time, even if bank repossessions are occupied in Spain, they are in a good state.

Here are some of the risks we identified with the fund strategy

Liquidity:

Repossessing some assets in the portfolio may take longer than expected, thereby depressing IRR's.

COVID 19 fallout (or further crisis):

Increasing public debt and unemployment may negatively impact demand for low-income housing.
Valuation risk: Risk of overpaying for certain portfolio assets or the condition of the asset appears to be worse than assumed.
Reputation: Repossessing assets subject to adverse possession is a delicate matter Unfair evictions may lead to reputational damage for anyone involved.
Refurbishment: Although the assets are expected to be in subpar condition, some assets may be in a poorer state than expected.

Do you want to know more?

Ask for more due diligence from the manager by sending your contact details directly to the manager. As you understood our disclaimer at the start of this article, every investor is responsible for his own risks and HTBIS does not promote or advise to invest in any specific product. We accept to put you in direct contact with the fund manager by filling this form so we don't make any advertising for the company. Don't hesitate to tell them that you read it on HTBIS, they will surely answer your questions with even more details as they did with us. That is how we create value for our readers.
If you want to find a bank property, here is where you should start: Register to our exclusive Spanish bank properties listings and read: Where are the Spanish bank properties for sale?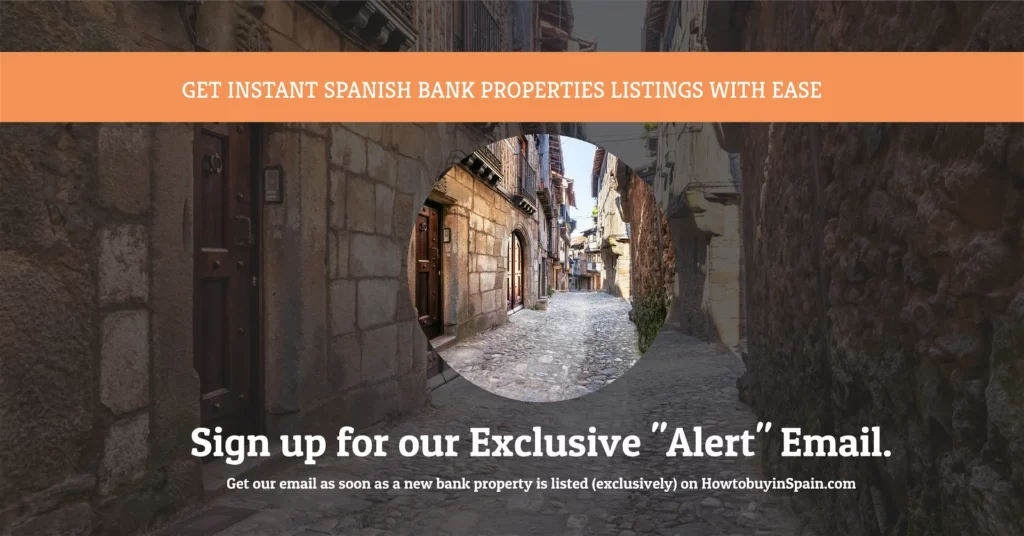 Remember, the risks are higher if you buy a bank property from a bank. In Spain, furthermore, we would always advise you to work with a lawyer when you buy a property. He will make sure everything is fine. We developed privileged relationships with local lawyers very active with foreigners, don't hesitate to ask us for a real estate lawyer anywhere in Spain from our network in a specific region. A technical survey of your Spanish property is strongly advised as it is a bank property.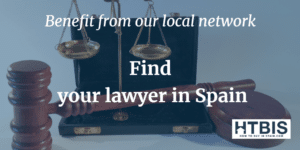 Before buying in any region, have a quick look at all our research on the top 20 Spanish Cities: Everything you ever wanted to know about the top 20 Spanish Cities real estate markets

Looking for an expert in Spain: Lawyer, Architect, Property Hunter, Mortgage? Ask us directly!
Senior Analyst and Strategist at HTBIS
Check the full HTBIS team here
Our FAQ on Bank repossessions in Spain
Is it safe to buy a bank repossession in Spain?
Buying a bank repossession in Spain is difficult as it requires some expertise: valuation, legal, and most of the time the property is occupied by squatters.
How long does it take to repossess a house in Spain?
The law in Spain protects squatters and even more if the owner is a Spanish company.
Can you buy a repossessed house from the bank?
Yes, of course anyone can buy a bank property but pay attention, it is not that easy.
How does bank repossession work?
In Spain, it is a very cumbersome process that takes up to several years. But 3 years should be a maximum.