[kkstarratings id="11886"]
Klik op een willekeurige vlag om een ​​automatische vertaling te krijgen van Google translate. Sommige nieuwsberichten kunnen hier een originele vertaling hebben: News     Nouvelles     Nieuws     Noticias     Nachrichten 
Anderen landen nodig? Hier zijn de engelse profielen Belgians  Chinese Dutch English French Germans Italians Moroccans
Romanians Russians Swedish?
Laten we de aankopen van Second Home door Belgen in Spanje analyseren
Registreer je op ons YouTube-kanaal in het Nederlands en ontvang al onze handige geanimeerde video's – klik op de foto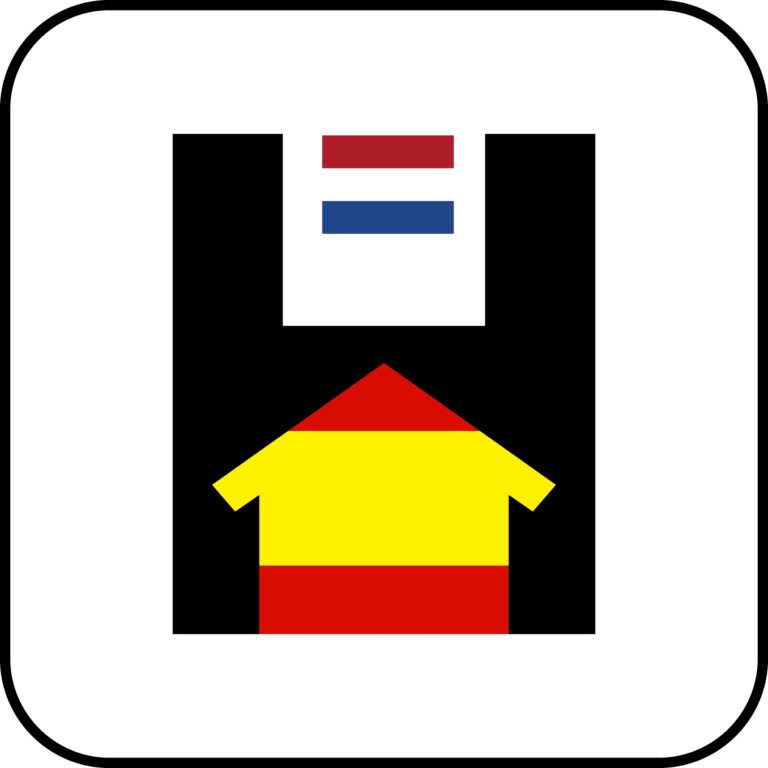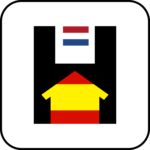 Hoe actief zijn de Belgen? Welke eigenschappen vinden ze leuk? Wat zijn de meest geliefde Spaanse regio's van de Belgen? Hoeveel betalen ze? Verkiezen zij nieuwbouw-eigenschappen of wederverkoop? Hebben ze een hypotheek nodig voor financiering?
Zowel buitenlanders als Spanjaarden zijn zeer actief op de vastgoedmarkt in Spanje. In 2018 kochten buitenlanders bijna 100.000 woningen in Spanje.
Spanjaarden en buitenlanders kopen het hoogste aantal panden in 2018 ten opzichte van elk jaar sinds de crisis van 2008, zie onze grafiek: meer dan 570.000 eigendommen werden gekocht, 16% van de aankopen door buitenlanders.
Lees hier ons meest recente artikel in het engels: Who are the foreigners buying real estate in Spain?
Hoe actief zijn de Belgen op de Spaanse onroerendgoedmarkt? Hoeveel betalen ze voor hun eigendommen?
Volgens de "Consejo General del Notariado" in Spanje kopen de Belgen 17 woningen per dag, of ongeveer 6.000 Spaanse woningen tot juni 2018. Dit is bijna 10 keer zo veel als in 2008. De prijs die ze gemiddeld betalen is € 1,777 per vierkante meter. Daarmee zitten ze iets boven het budget dat andere buitenlanders in Spanje besteden. Check gerust de evolutie van de afgelopen 12 jaar.
Afhankelijk van de regio, is de prijs betaald door buitenlanders per vierkante meter snel aan het veranderen. De Balearen zijn de duurste regio als je een tweede huis in Spanje wilt kopen. Uiteraard hangt de prijs ook af of het nieuwbouw of een bestaande woning betreft.
Hier is de prijsevolutie voor een vierkante meter in alle verschillende Spaanse regio's:
Waar kopen Belgen in 2017 onroerend goed in Spanje?
Belgen kopen in de verkozen regio's waar buitenlanders het meest actief zijn: de Costa Blanca en de Costa del Sol. Die twee Costas bevinden zich in Andalusië en in de Valenciaanse Gemeenschap en vertegenwoordigen bijna 50% van de transacties die de Belgen afgerond. Andere belangrijke regio's zijn de Canarische eilanden en Catalonië met Barcelona.
Waar kopen buitenlanders in Spanje? In welke regio's, in welke steden?
Buitenlanders kopen actief onroerend goed in veel Spaanse steden: voor Alicante, Tenerife, Ibiza en Palma de Mallorca, Malaga en Girona vertegenwoordigen ze meer dan één transactie uit vier.
Hier zijn de meest actieve regio's
Hier zijn de meest actieve steden
Als je wilt hier is ons artikel in het engels om meer over het onderwerp te lezen: Which are the top 10 Spanish cities where foreigners are buying properties?
Hoe groot zijn de eigendommen die door Belgen worden gekocht?
De meeste Belgen, een op de drie, kopen woningen groter dan 100 vierkante meter. Een op de vijf koopt eigendommen tussen 80 en 100 vierkante meter. Als je die getallen vergelijkt met andere nationaliteiten, kopen Belgen grotere tweede verblijven in Spanje dan andere buitenlanders.
Willen Belgen graag nieuwbouw of bestaande woning?
Belgen zijn zelfs de meest actieve kopers van nieuwbouw. In feite koopt 1 op 4 Belgen een nieuwbouw project.
Hoeveel hefboomwerking gebruiken de Belgen voor de financiering van hun aankoop van onroerend goed?
Slechts 6% van de vastgoed aankopen in Spanje gebeurt met een hypotheek. Voor de transacties met hypotheek bedraagt ​​het bedrag gemiddeld 132.792 EUR.
Op zoek naar een expert in Spanje: advocaat, architect, vastgoedjager, hypotheek? Vraag ons direct!
Senior analist en strateeg bij HTBIS
Bekijk hier het volledige HTBIS-team
SHARE with the colour icons at the bottom of your screen