Click on any flag to get an automatic translation from Google translate. Some news could have an original translation here: News     Nouvelles     Nieuws     Noticias     Nachrichten 
Waar kopen Belgen en Nederlanders hun onroerend goed in Spanje?
Geef ons uw nationaliteit en wij zeggen u waar uw medeburgers kopen! Meestal delen ze dezelfde smaak en bekijken ze hetzelfde type vastgoed. Als u niet weet waar te investeren, kijk je best even eerst naar de rankings.
Wij deden (in het engels) de analyse voor buitenlanders die vastgoedbeleggingen deden in Spanje in 2017: Who are the foreigners buying properties in Spain in 2017? Which nationalities are active? Are they resident or not? Where do they buy? What price do they pay?
Het is uiteraard geen geheim dat Spanje de top vakantiebestemming is voor vele Europeanen:
Spanje is "DE" nummer één bestemming voor vakanties voor residenten uit volgende landen
Ierland
Verenigd Koninkrijk
Duitsland
Denemarken
Finland
Zweden
Portugal
Frankrijk
Natuurlijk is Spanje eveneens de tweede meest verkozen vakantiebestemming voor veel andere landen.
Herinner u onze paper: "Give us your country of origin  and we will tell you how much you love Spain" over dit onderwerp.
Het is dus geen verrassing dat die landen ook terug te vinden zijn bij de top kopers in Spanje:
De meest actieve nationaliteiten in de tweede jaarhelft van 2017 waren :
de Britten(14.2%),
de Fransen (8.6%),
de Duitsers (8.2%),
de Roemenen (6.9%)
de Italianen (6.8%),
de Belgen (6%).
En de Zweden (5.3%)
Dit vertegenwoordigt 55% van alle vastgoedtransacties aangekocht door buitenlanders in Spanje gedurende 2017 en goed voor een totaal van 100.095.
De meest actieve landen buiten de EU zijn Marokko (5.5%), China (4.9%) en Rusland (3.0%).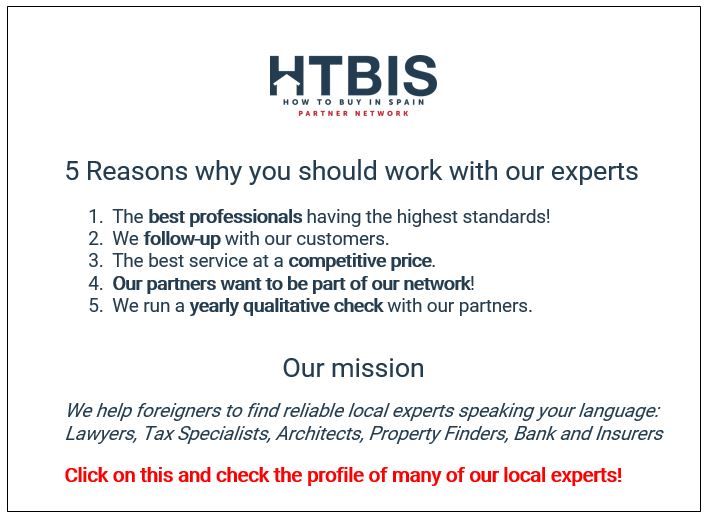 Waar kopen de verschillende buitenlandse nationaliteiten hun vastgoed in Spanje?
Het "Colegio de Registradores" in Spanje heeft net zijn laatste rapport van Buitenlandse activiteit op de vastgoedmarkt in 2017 gepubliceerd.
Wij kijken na waar de Belgen en Nederlanders vastgoed kopen in Spanje.


Waar kopen de Belgen hun vastgoed in Spanje?
Belgen kochten 6.033 eigendommen in Spanje in 2017, de Spaanse regio's waar de Belgen de nummer 3 vastgoedkopers zijn (als buitenlander) zijn Andalusia, Murcia en rond Valencia.
Ze zijn ook actief in andere regio's:
Canarische Eilanden (4de positie)
Estremadura (6de positie)
Balearen (9de positie)
Catalonië (9de  positie)

Waar kopen de Nederlanders hun vastgoed in Spanje?
Nederlanders kochten 2.725 eigendommen in Spanje in 2017, de vijf Spaanse regio's waar Nerderlanders residentieel vastgoed kopen zijn:
Andalusia (7de  positie)
De Balearen (7de positie)
Murcia (7de positie)
Valencia (9de  positie)
Catalonië (10de positie)
Samenvatting: Wat zijn de hoofdregio's waar buitenlanders aanwezig zijn ten opzichte van Spanjaarden?
Volgens "Colegio de Registradores de la Propiedad", de regio's waar er het meest transacties plaats vonden in 2017 door buitenlanders tegenover Spanjaarden zijn
De Canarische Eilanden met 31.4% van alle transacties,
De Balearen met 31.3% van alle transacties,
Valencia met 26% van alle transacties,
Murcia met 18.8% van alle transacties,
en Andalusië met 13.8% van alle transacties.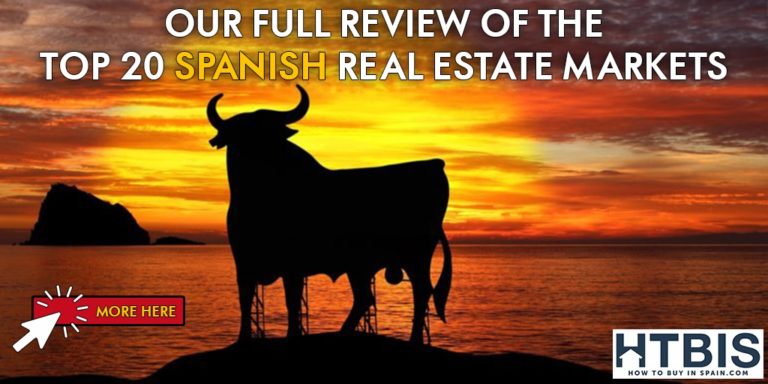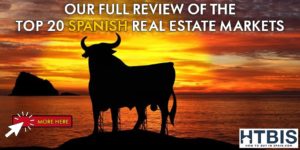 Zoekt u een expert in Spanje? Vraag het ons rechtstreeks!
Senior analyst en strateeg van HTBIS
Ziehier de lijst van het volledig team HTBIS
SHARE with the colour icons at the bottom of your screen