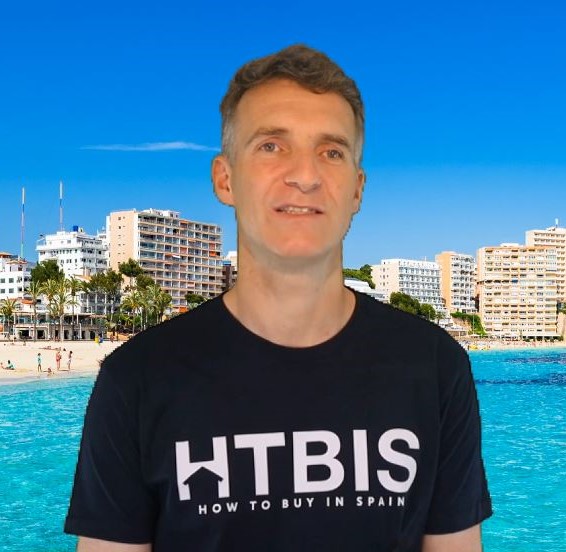 Reading time 2 minutes. Use our table of content for a quick read.
Last Updated on 03/04/2023 by STEPHANE
Translate this page:
Update Mai 2018

Voici note article plus récent sur le même sujet:
Nous avons fait le travail pour vous:
Voici la liste des portails vendant les propriétés des banques espagnoles
Alisedainmobiliaria est le portail de la 5 ième banque espagnole
Altamirainmuebles est le portal de Banco Santander, la plus grande banque en Espagne.
Bankinter est la 6ième banque espagnole.
BBVA Vivienda ou Anida, est le site de BBVA Vivienda, la filiale de Banco Bilbao Vizcaya Argentaria. BBVA est la 2ième banque d'Espagne.
Casaktua est le portail de Banco Banesto, la 3ième banquet d'Espagne. En 1997, Banco Santander a acheté une majorité dans cette banque
Haya Real Estate est le portail de Bankia.
HolaPisos est un portail regroupant des biens immobiliers de banques espagnoles.
Inmobiliariabancaria est un portail regroupant des biens immobiliers de banques espagnoles.
Sareb a reçu plus de 200,000 d'actifs, valorisés à 50 billion euros lors de deux phases. La plus grande partie a été transférée en 2012 de 4 banques nationalisées: Bankia, Catalunya Banc, Banco de Valencia et NCG-Banco Gallego. Le second transfert provient de 4 banques ayant reçu des subsides de l'état: Liderbank, BMN, Caja3 and Banco CEISS.
Servihabitat est le portail de "la Caixa Bank".
Solvia est le portail de la Banco Sabadell. La 4ième banque Espagnole.
Tu Casa en la costa est la 3ième initiative de la Sareb qui regroupe des propriétés à proximité de la mer. Elle a été lancée au printemps 2017 et devrait durer jusqu'en Juin 2017.
Nous avons repris ces sites sur notre page "Useful link": Properties for sale by Spanish banks.
Vous pouvez retrouver les biens de la société Altamira sur une carte.
Idealista, le plus gross portail immobilier en Espagne, liste 30 000 propriétés de Sareb et 16 000 propriétés d'Altamira.
Une autre bonne nouvelle si vous souhaitez acheter une de ces propriétés est que vous pouvez recevoir un prêt hypothécaire à de bonnes conditions et ce jusqu'à 100pc de la valeur du bien, contre 70pc en général.
Abonnez vous à notre newsletter hebdomadaire en anglais et recevez notre travail directement sur votre desk:
Subscribe to our weekly eNewsletter: Benefit of all our work and get it directly in your mailbox!
Pourquoi ne pas regarder?
Nous avons rédigé une infographie (en anglais) sur les critères de ce que les européens aiment pour leurs résidences secondaires.
Quel sont leurs profils?
Quelles sont leurs motivations?
Quels sont les critères recherchés?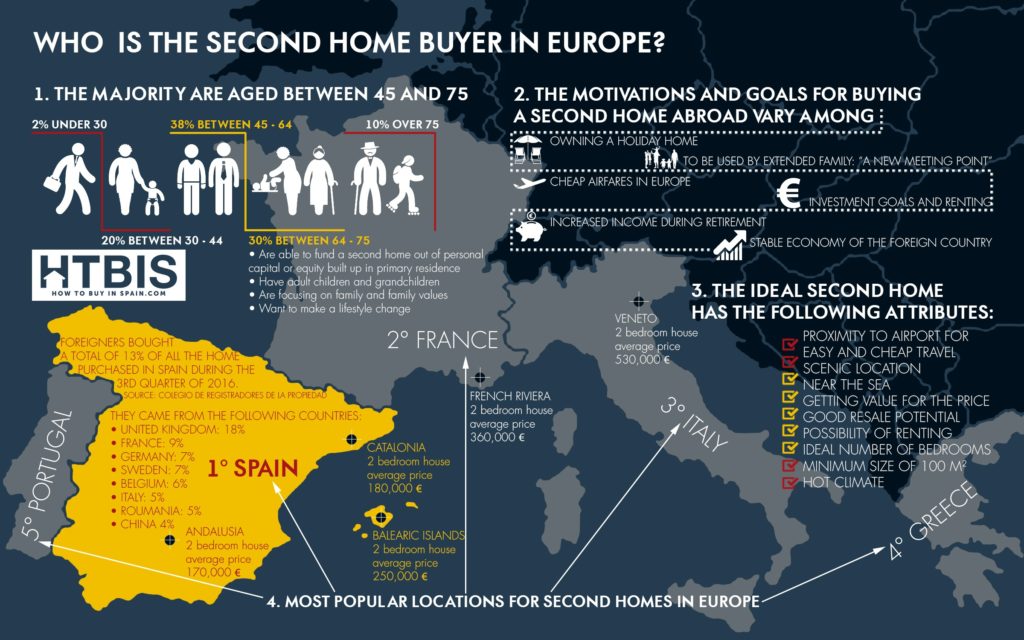 Vous cherchez un expert en Espagne? Demandez le nous directement!
Senior analyste et stratégiste de HTBIS