Translate this page:
Foreigners, Britons, love to buy in Malaga their Second Homes
Malaga has become a key city for real estate because foreigners want to buy their second home there. Another reason is that foreigners want to retire and buy their first residence on Costa del Sol.
Strong newbuilding activity
According to Urbanism Municipal Management, investments of more than 400 million euros have been made for new urban projects distributed throughout the city and borders.
Last year, Malaga's cities: Rincon de la Victoria, Vélez-Málaga and Nerja, increased building permits by 10%; although, more striking is the case of the town of Torrox, where in 2016 there have been approved 41 licenses of major work (an increase of 52% vs 2015). According to Alvarez Inmobiliaria, the fact that Torrox has the best climate in Europe, due to its geography, has increased the number of foreigners who want to live in this town of Malaga, where the average temperature is 18ºC and only has 54 days a year of rainfall.
17% of the population are foreigners
At present, in the province of Malaga, the foreign residents already account 16.8% of the total population, highlighting, among the main nationalities, the British, who come to the province in search of the sun.
The main English municipality in Malaga is now Mijas, as there are more than 13,000 Britons registered, being the 44% of the total population. This number is expected to grow further in the coming years. The second place of Malaga in terms of number of Britons is Benalmádena, with a total of 6,319. The third place is occupied by Fuengirola (with 5,419 registered).
Discover the best new build projects in Andalusia available right now
Britons love Malaga for their second homes or for retiring
Malaga has become the first city in population growth in Spain and this is something that real estate has noticed. Gesbogar has claimed that "increasingly there are more foreigners who decide to move to Malaga after their retirement, or even looking for a second residence for their enjoyment". Without a doubt, there are several factors that have made Malaga a paradise where foreigners want to live in.
Among these reasons, Malaga is one of the cities with the highest quality of life. Besides, "it is relatively cheap when renting a flat", as pointed out by Gonzalo Cadenas, director of Adecco in Malaga. The climate is essential when it comes to choosing a city to live in. The good weather and the sun are more than assured in Malaga.
Perhaps, another strong positive for Malaga is its infrastructure network well connected to surrounding cities.
If you want to read further on the Costa del Sol, read our last paper on this: Everything you ever wanted to know about the Costa del Sol.
The Canary Islands remain first for the Britons, Malaga Second for Second homes
The truth is that the British are the most popular foreign population living in Malaga. The Canary Islands remain "the" destination of choice for Britons. Costa del Sol comes second. With a little effort, in a short time, the Province of Malaga can achieve the leadership in this field.
For tourists: Barcelona, Madrid and Mallorca is the top 3
It is certain that Malaga has not yet become the favourite city for tourists. Such an honour it held by Barcelona, followed by the capital of Spain (Madrid). The third place is occupied by Mallorca. These are the three favourite cities chosen by more than the 28 million visitors who travelled to Spain in the first 6 months of last year.
Before buying, go to Malaga for a city trip and check it by yourself!
Check our nice ePostcard on Malaga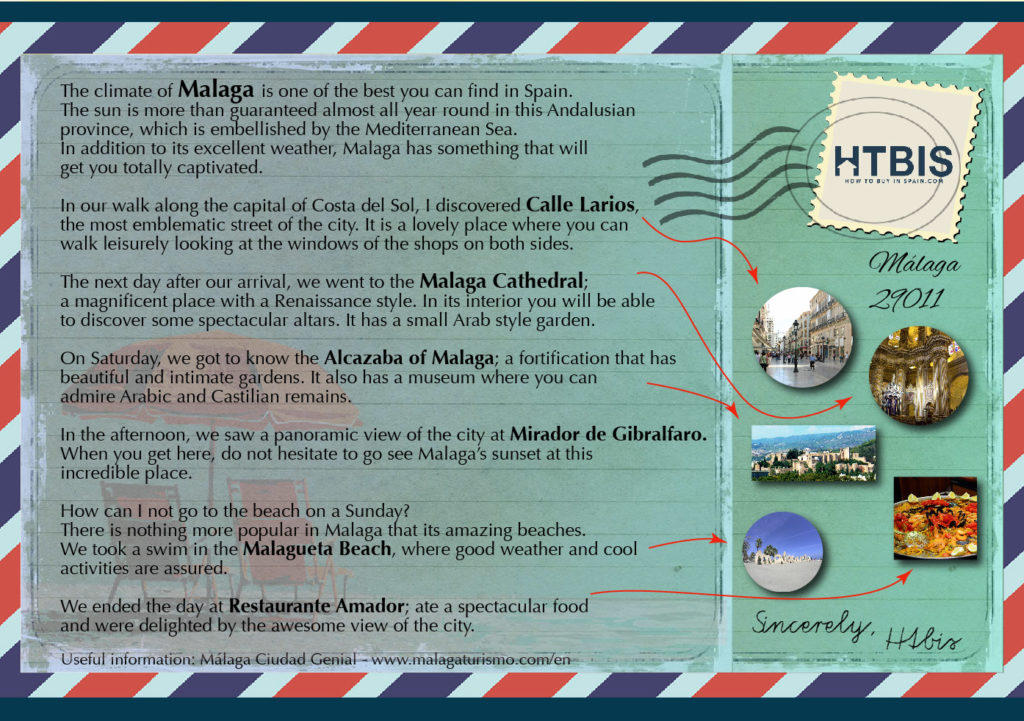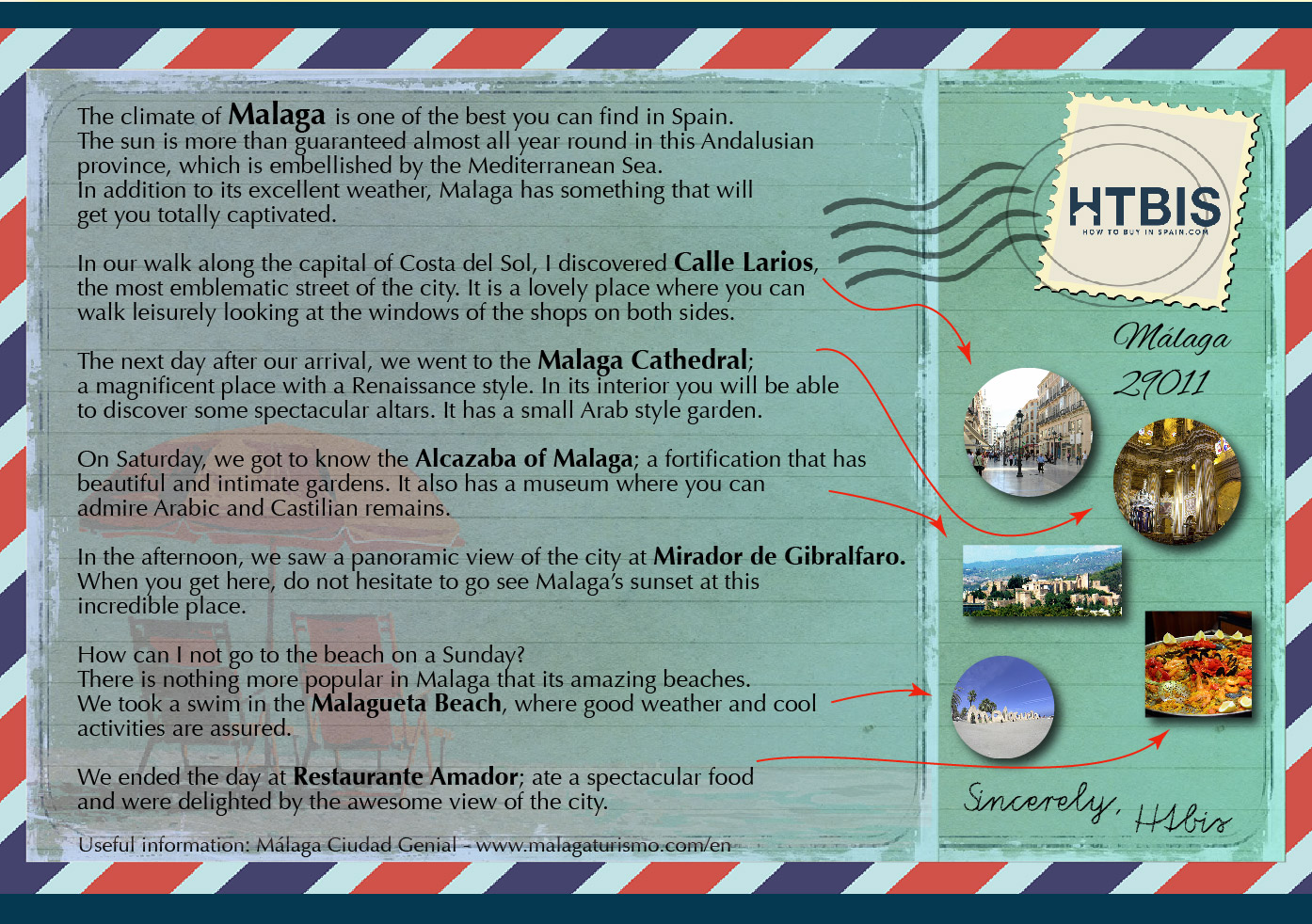 Looking for an expert in Spain? Ask us directly!
Senior analyst and strategist at HTBIS
Check the full HTBIS team here
SHARE with the colour icons at the bottom of your screen
S