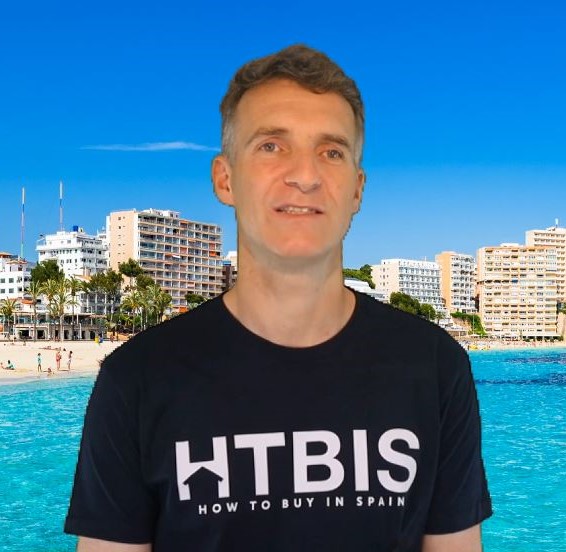 Reading time 2 minutes. Use our table of content for a quick read.
Last Updated on 17/07/2023 by STEPHANE
Click on any flag to get an automatic translation from Google translate. Some news could have an original translation here: News Nouvelles Nieuws Noticias Nachrichten
The best shopping secret in Spain: El Corte Ingles Tourist Card
A rebate of 10% + VAT refund for countries outside EU
What do you have to do?
Before shopping, register inside the shop at the non-resident desk and ask for your personal card valid 5 Days.
Shop at any of the "El Corte Ingles" shop
If you bought on your first purchase for 100€ for instance, you will benefit of a rebate of 10% on your next purchase (here 10€).
On your second purchase, you will benefit from a further 10% rebate on the amount of your ticket for your third purchase.
For non-resident foreign visitors. Check the terms and conditions at the Store
Ask for a refund of VAT if you are coming from outside Europe and buying for more than 100€.
Ask for your 10% rebate on your next purchase at El Corte Ingles if you are an international traveller. You have El Corte Ingles shops in Barcelona, Madrid, Valencia, Alicante and Marbella.
Read our other paper on the same subject: The best Spanish shopping experience you will find in Alicante, Barcelona, Madrid and Malaga!
Discover other shopping and holidays tips on all the Spanish Costas in our useful infographic:
If you are booking a city trip in Spain, don't forget our nice ePostcards we wrote on Madrid, Barcelona, Alicante and Malaga: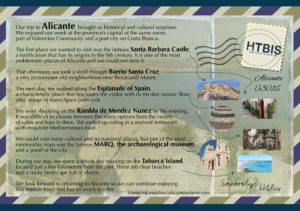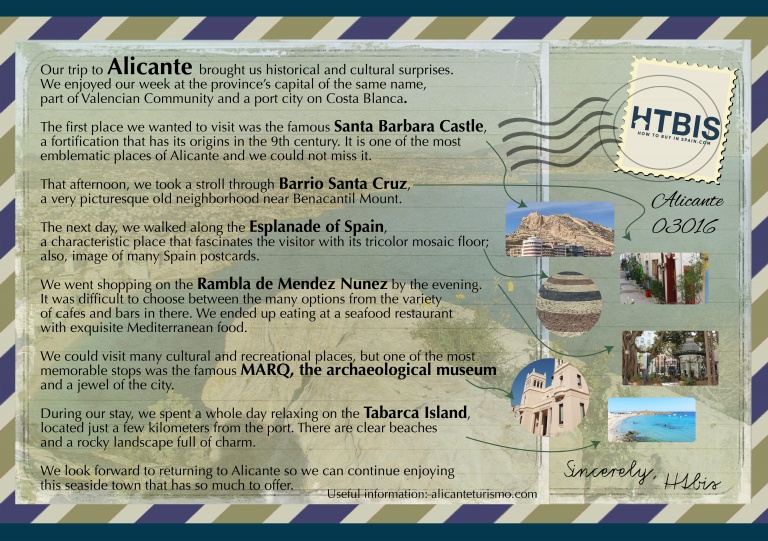 Here are other interesting sources for shopping in Spain:
Find the shopping addresses from Lonely Planet, the famous travel guides
Allways check to tourist office of any of the city you will visit. If you search on our site (top right column of this paper) for any city, you will find the article we wrote on it and most of the time at the bottom of the article you have a link towards the tourist office of the city.
Looking for a property expert in Spain? Architect, Lawyer, Property hunter? Ask us directly!
Senior analyst and strategist at HTBIS