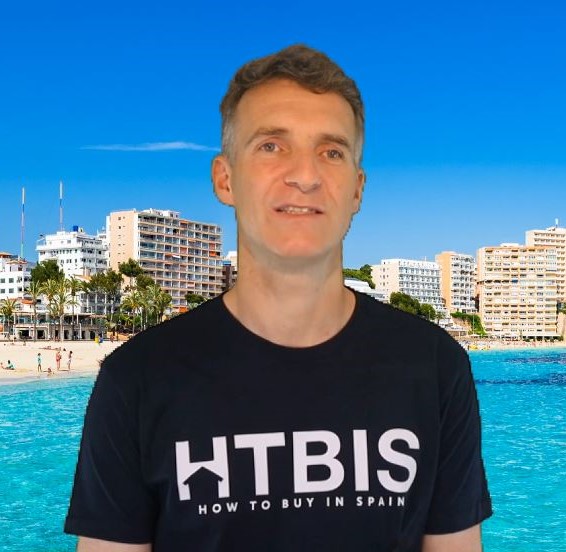 Reading time 5 minutes. Use our table of content for a quick read.
Last Updated on 17/07/2023 by STEPHANE
Click on any flag to get an automatic translation from Google translate. Some news could have an original translation here: News Nouvelles Nieuws Noticias Nachrichten
Everything you ever wanted to know about the Balearic Islands
The pearls of the Mediterranean
The Balearic Islands are in fact a group of four different islands: Mallorca, Menorca, Ibiza and Formentera and there are one of the most chosen destinations in the western Mediterranean by wealthy travellers. Its dreamy coves, beautiful sunsets and overflowing nature make this archipelago one of the best destinations in this area of Europe.
Their islands are places where one can get lost in their fishing villages, discover their movie landscapes or practice water sports and forget the crazy and fun nights.
Why are the Balearic Islands paradise on earth?
One of the best destinations to spend the summer in Ibiza. If you are looking for partying, this is the place. Apart from the mad nights, Ibiza also offers other activities, such as visiting its beaches and coves, enjoying the variety of dishes and the typical island drinks, as well as buying handcrafted items in their traditional markets.
For lovers of culture, the Castell de Bellver, located in Palma de Mallorca (capital of the Balearic Islands) is one of the few in Europe with a circular floor plan. From its walls, you will have the best views of the Bay of Palma and the Sierra de Tramuntana.
On the same island of Mallorca, in the south, are the small Islands of "Es Vedrà". This islet (one of the most visited points of the Balearic Islands) has a height of 385 meters, and since 2002 is considered a natural reserve (to enter you need a permit).
If what you are looking for is more tranquillity, the islands of Menorca and Formentera are the best. The first, known for its coves and quiet beaches, is the ideal place for couples and families. The second, smaller but not less visited (its proximity to Ibiza makes it a good getaway for a day), offers beaches that could be from the Caribbean itself thanks to the green and turquoise colour of its waters.
Of course, its weather is outstanding check the monthly weather statistics for Mallorca before booking your holidays.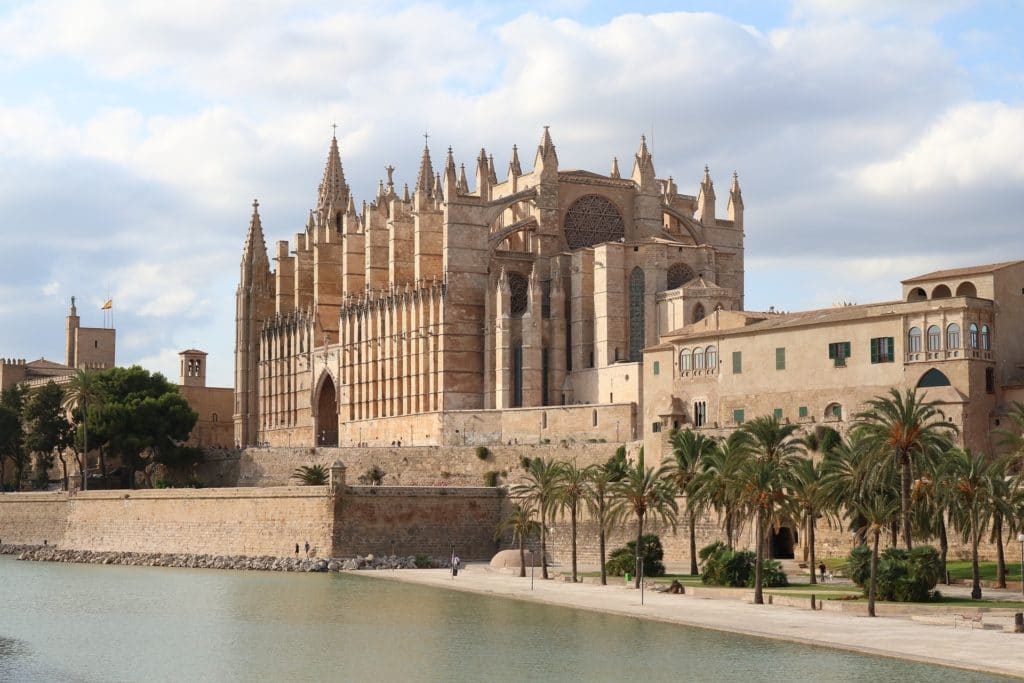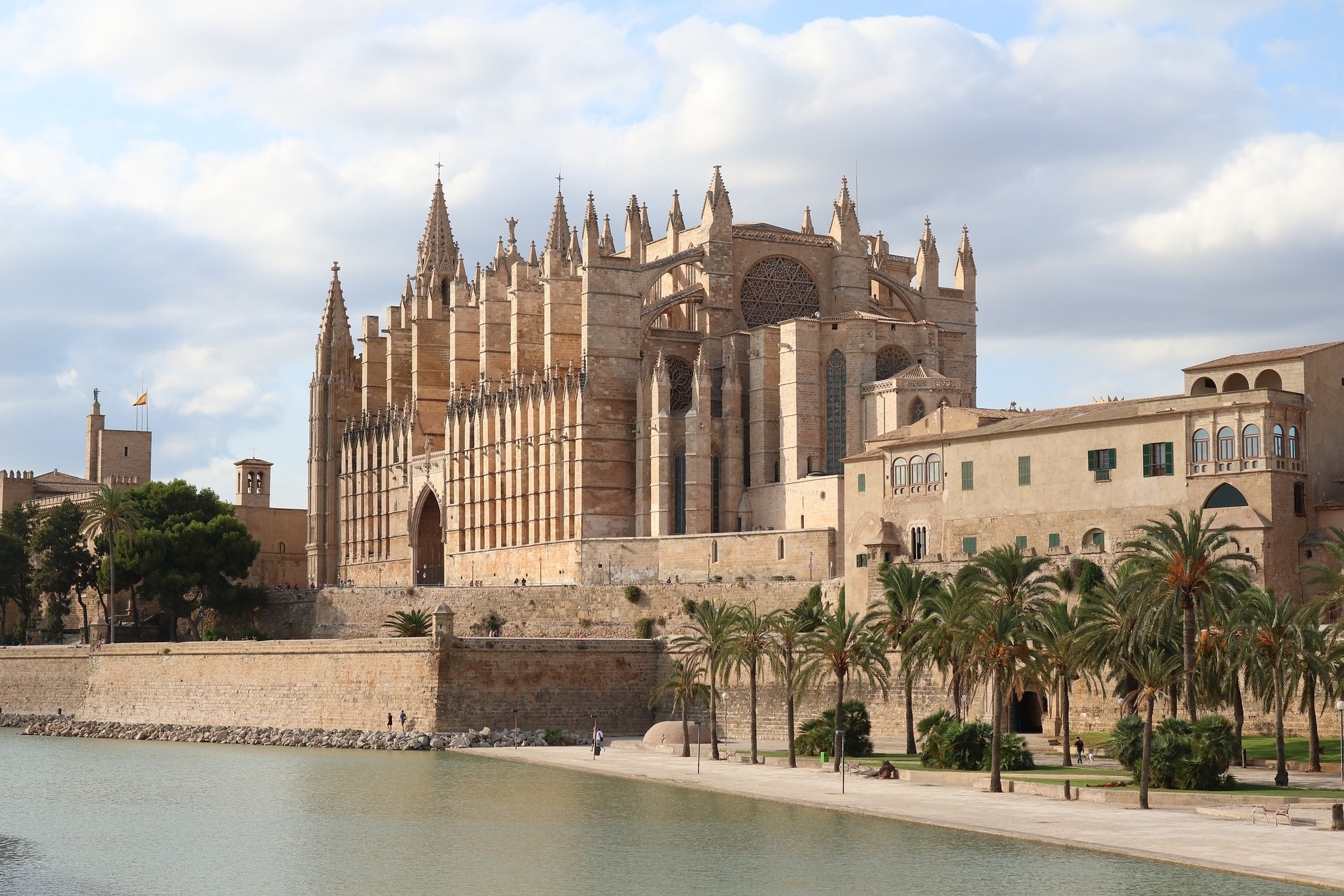 The Cathedral of Palma de Mallorca
Let's start with gastronomy 🙂
Gastronomy is a fundamental part of the Balearic Islands since they treasure a great diversity of exquisite products of first quality such as oil, ensaimada, sobrasada, cheese, wine, flaó, herbs and sea salt. All these products are linked to the land, to its roots and each of the characteristics of the islands that have given all of them a stamp of identity-based on authenticity, quality and tradition. All these products can be found in markets, wineries and restaurants. Furthermore, it is possible, and at the same time very advisable, to take any of these foods unique to these islands as a souvenir.
Let's discover the Balearic islands
According to INE (National Institute of Statistics) data, the population of the Balearic Islands is more than 1,100,000 people. The most populated island is Mallorca, with almost 900,000 inhabitants. Ibiza and Menorca are around 100,000 inhabitants, while Formentera has a little over 10,000 people living on the island.
The island of Mallorca can be reached by boat or plane (its airport is the third-largest in Spain). There are also multiple connections by the sea with Ibiza, Menorca, Barcelona, Valencia and other cities in Spain and the Mediterranean. The airport of Mallorca offers routes to the main cities of Spain and Europe. There are many roads that can take you anywhere on the island. There is also a train line that crosses the island from the south (Palma de Mallorca) to the north.
In Ibiza, there is a road network that leads to any corner of the island, and there are also different bus lines that lead to populated areas of it. The airport of Ibiza has flights to the largest cities in Spain and Europe. There are also boat connections to the other Balearic Islands (Mallorca, Menorca and Formentera) and to Barcelona and Valencia.
Menorca also has a road network that leads to any corner of the island. The airport of Menorca, located near Mahón, has connections to the main Spanish cities. In addition, there are boat connections to the other Balearic Islands (Mallorca, Ibiza and Formentera) and to Barcelona and Valencia.
Formentera, the smallest of all, has a main road that crosses the whole island. The rest are dirt roads that lead to the beaches. The port has multiple daily connections with Ibiza.
Balearic islands map
Our Balearic islands map is here and easy to download, don't hesitate.
Download here our map of the Balearic Islands
Events and parties
As it could not be, the Balearic Islands also have a wide schedule of parties. For example, in Palma de Mallorca the city day is celebrated on January 20 (fiestas de San Sebastián) where small bonfires called " foguerons " are made. On the same island, in Pollença, on August 2, the Feast of Our Lady of the Angels is celebrated, where Joan Mas's fight against the invading pirates is staged.
In Menorca, in February the Mahón carnival is celebrated. On the same island, exactly in Ciutadella, the Fiestas de San Juan is celebrated at the end of June, this being one of the most attractive in Spain. The celebration of this population is more than 600 years old. One of the highlights of the celebrations is when the horses get caught up in the crowd of the public.
On August 24, San Bartolomé celebrates important cultural and sports festivities in San Antonio, Ibiza.
In Formentera, on August 5, a very popular party is celebrated, that of Santa María de las Nieves, with cultural events.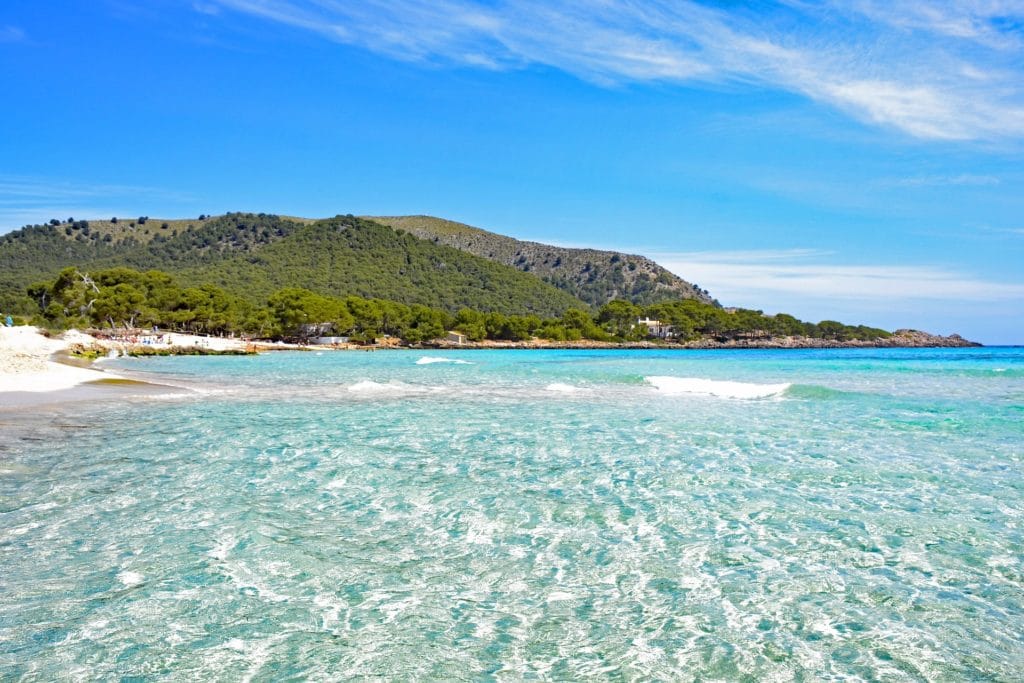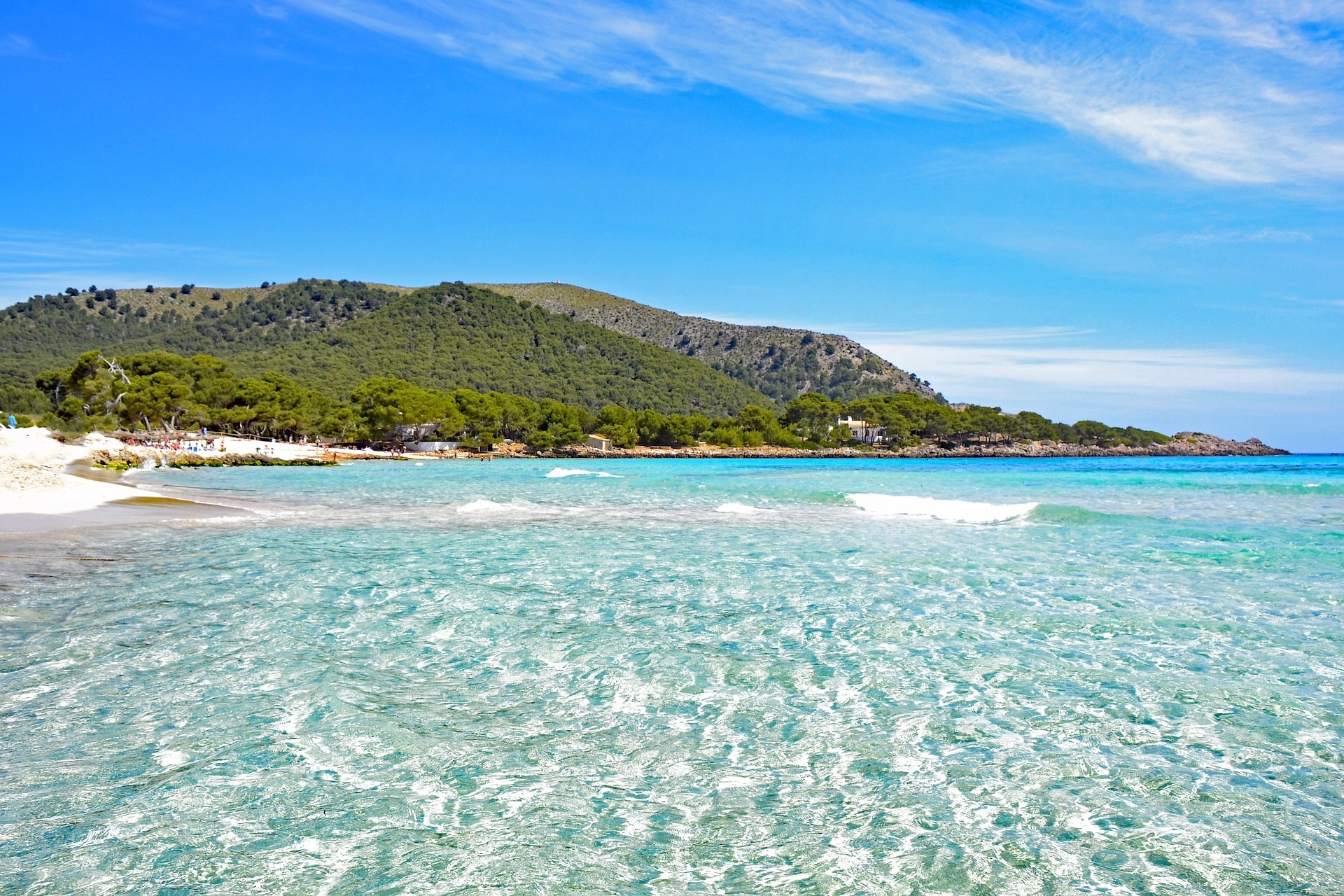 Cala Agula, Mallorca
How is the real estate market in the "Islas Baleares"?
As of March 2022, the real estate price per square meter is € 2,611 for the Balearic Islands on average. This means that the property market in the Balearic Islands is back to its historical maximum reached before the financial crisis (mid-2007). Remote working and quality of life could have helped the beautiful islands as we wrote in our article: Spain is one of the best countries in the world to work remotely. As far as the different Balearic islands are concerned, are is a quick analysis of the real estate prices:
The average price per square meter of Ibiza -Formentera is above € 6,000 for the best locations and is one of the most expensive in Spain.

In the island's capital, Ibiza, the average price can easily reach € 6,500 in the trendy neighbourhoods as of 2022.

As for Mallorca, more exactly in the capital, Palma de Mallorca, the price per square meter was above € 3,000 this year.
In Menorca, the average price per square meter is more € 2,500 per square meter
Foreigners are very active in the region:
"British, Germans, Dutch and French are the biggest buyers".
Chart with the real estate price evolution for the Balearic Islands since 1995
Real Estate prices in Mallorca are 40% higher than the national average and back to their best prices reached in 2007. Activity is strong as nearly back to the pre-covid period.
Françoise, Sofia, Luca, and Jeremy are our local property hunters in the Balearic Islands ready to assist you with your property search. They will make it happen for you!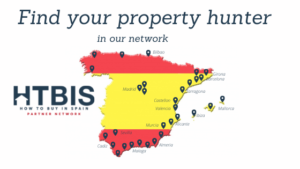 Check the
Ibiza property Market and the Balearic Islands property market
in our quarterly report dedicated to the analysis of the Spanish real estate market.
Discover the best new build projects in the Balearic Islands available right now
Read our article of last year on Palma de Mallorca if you want to learn more: Mallorca, a paradise in the middle of the Mediterranean
Are you looking for a local partner: Lawyer, property hunter on the Costa del Sol? Don't look further check our team and ask us for the correct contact.
Balearic Islands map – details
Here are all the main items you'll find in our Balearic Islands infographic.
Airport: Ibiza, Menorca, Palma de Mallorca
Ave stations: –
Cities: Manacor (40,300 inhabitants), Inca (25,900 inhabitants), Pollensa (16,200 inhabitants), Alcúdia (19,300 inhabitants), Ibiza (132,600 inhabitants), Ciutadella de Menorca (28,600 inhabitants), Mahón (28,100 inhabitants), Palma de Mallorca (402,900 inhabitants),
Unesco sites: None. Find all the UNESCO Sites in Spain on our page: "10 reasons why you should buy in Spain"
Top beaches: Balnearion de San Juan, Plage de Ses Illetes (Formentera), Cala Comte (Ibiza), Playa de Muro Beach (Playa de Muro), Cala Pregonda (Minorque), Cala Macarelleta (Minorque), Port de Pollença Beach (Port de Pollença), Playa de Alcudia (Port d'Alcudia), Playa de Son Bou (Alaior), Playa de Llevant (Formentera), Cala Turqueta (Ciudadela), Cala Mitjana (Cala Galdana), Playa de Migjorn (Migjorn), Cala Saladeta (Sant Antoni de Portmany), Cala Millor Beach (Cala Millor)
Kids Parks: "Western Water Park (Magaluf), Forestal Park Mallorca (Palma de Mallorca), Aqua Center (Cala'n Blanes) Katmandu Park (Magaluf), Jungle Parc (Santa Ponsa), Marineland Majorca (Calviá), Hidropark (Port d'Alcudia), Wave House (Magaluf), Aqualand El Arenal (El Arenal), Katmandu Park (Magaluf) .
Shopping Malls & Outlets: Centre Comercial S'Escorxador, Centro Comercial Porto Pi, Fan Mallorca Shopping (Palma de Mallorca)
Traditional & Flea markets: Binissalem (Mallorca), Las Dalias (Ibiza), Ciutadella (Menorca), Palma de Mallorca (Mallorca), Calviá (Mallorca), ahón (Menorca), Ferreries (Menorca)
Top golf courses: Son Gual Alcanada, Son Muntaner, Son Vida Maioris, Vall d'Or Puntiro Play with the best golf clubs sets in Spain thanks to our local partner.
Natural Parks: Cabrera Archipelago Parc Natural de Mondrago (Cala d'Or), Lithica (Ciutadella), Parque natural s'Albufera de Mallorca (Can Picafort), Artestruz Mallorca (Campos), Parc Nacional de Cabrera (Colonia de Sant Jordi), La Gola (Port de Pollenca), Parc Natural de la Península de Llevant, Parc Natural Ses Salines d'Eivissa i Formentera, Mondragó Natural Park, Sa Dragonera Natural Park, Archipiélago de Cabrera National Park
University: Universitat de les Illes Balears (Palma de Mallorca)
Hospitals: Hospital Universitari Son Espases, Hospital Son Llàtzer (Palma de Mallorca)
Read further on the Balearic Islands and Spain
TOURIST OFFICES:
TRAINS: Renfe website
GOLFS: Reread our Summer paper on the subject What are the top golf courses in Spain? Play with the best golf clubs sets in Spain thanks to our local partner. Check the Spanish Federation here: Looking for a Golf Club in Spain?
MUST VISIT IN SPAIN: Our top 5 UNESCO World Heritage Sites in Spain, Find all the Unesco sites in Spain
Find all our other articles and downloadable maps on the Spanish Costas: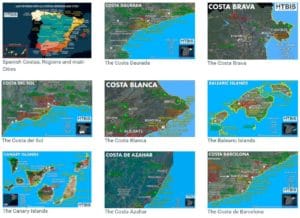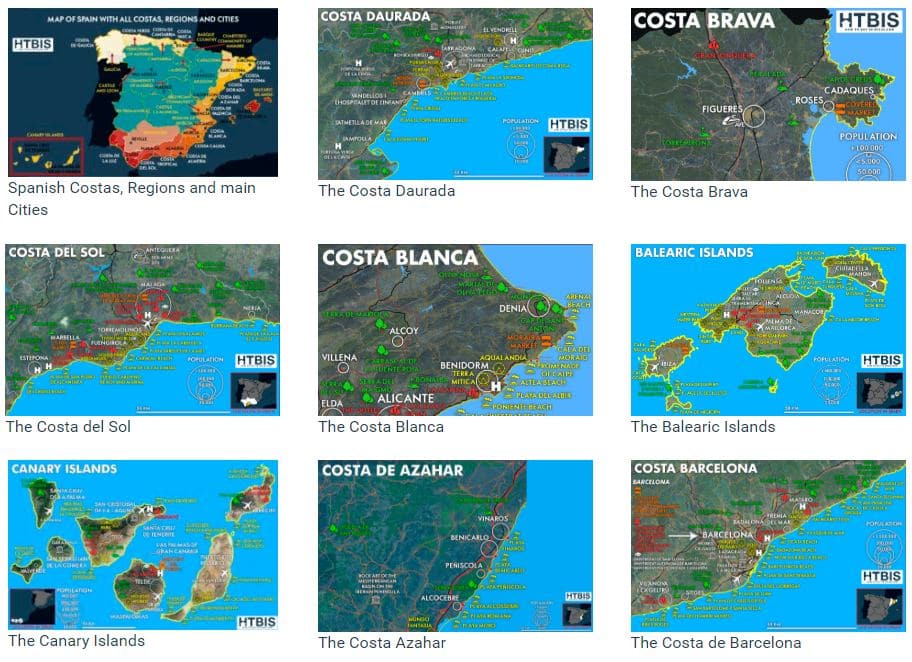 With our team of more than +100 local real estate partners, HowtobuyinSpain helps foreigners to buy real estate in Spain.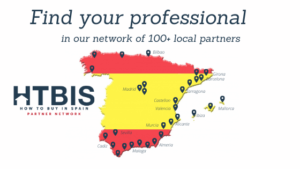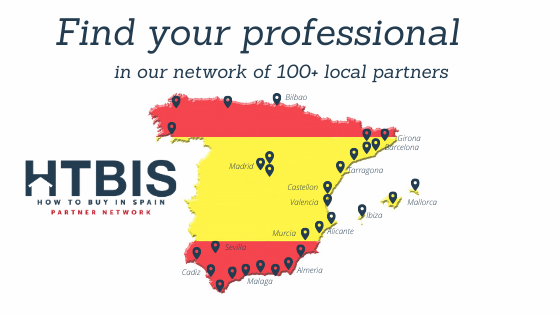 Our local experts from our network are active in all the fields you need to find your Spanish dream property:
Looking for an expert in Spain? Ask us directly!
Senior Analyst and Strategist at HTBIS
Check the full team at HTBIS here
screen