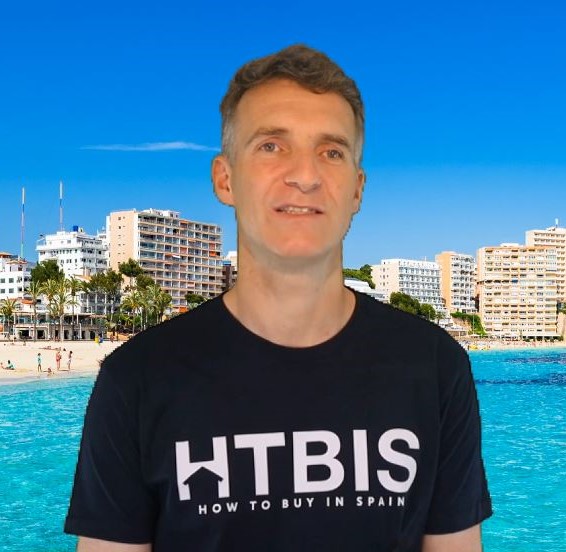 Reading time 4 minutes. Use our table of content for a quick read.
Last Updated on 27/03/2023 by STEPHANE
Click on any flag to get an automatic translation from Google translate. Some news could have an original translation here: News Nouvelles Nieuws Noticias Nachrichten
A holiday flat in Tenerife
Tenerife is one of the main tourist centres in Spain, receiving millions of visits a year. Its services can be considered excellent, offering the most varied accommodation and activities throughout the island. For that reason, it is considered one of the best places to spend a holiday season. In addition to its beautiful places, its wonderful views and its great weather, Tenerife is a place which gives you a good rental investment.
Puerto de Santiago, Los Gigantes is well known for holiday homes. Puerto de Santiago is located in the urbanization of Los Gigantes, a fisher neighbourhood in which the tourist influence is appreciated, with a small port that is especially active in the tuna harvest in the months of April to November. Just half a kilometre from Puerto de Santiago is Playa de la Arena, one of the best coves on the island, it also enjoys natural protection and adequate services. All this part of the coastline enjoys the highest levels of light on the island and allows you to contemplate unique sunsets which become more attractive due to the proximity of Gomera island.
Thanks to its perfect climate: the island lives mainly from tourism all year long. With an average temperature of 24º degrees (find the yearly weather statistics of any major Spanish city here) more than 5 million tourists land each year on the island to enjoy the clear waters of the Atlantic. Tenerife is also known for its agriculture of bananas and tomatoes. A large majority of its production is exported throughout Europe. Tenerife is a volcanic island and retains many nature trails to enjoy the breathtaking views of the Atlantic.
Live in Tenerife
Many of you want to stay in Europe, for more convenience in terms of language and culture and especially to stay close to your families while combining sun and security, Tenerife offers you all of those. In addition to its historical richness, Tenerife offers a privileged lifestyle for its inhabitants. Indeed, Tenerife is not a tourist cliché: the island has preserved its natural landscapes. The biodiversity and ecosystem of the island are protected, especially two sites that are classified as World Heritage by Unesco: the Teide National Park, ideal for beautiful hikes and the city of San Cristobal de La Laguna. Check for more on that in the article written by howtobuyinSpain.com "10 reasons for buying a property in Spain". There is also a biosphere reserve on the Anaga massif.
Water sports activities abound kite-surfing, sailing, fishing, and scuba diving but you will find also other activities such as golf and hiking. Many markets are held in the early morning. In February, you will be immersed in the festive atmosphere of the Santa Cruz de Tenerife Carnival, one of the most beautiful carnivals in the world. You will not get bored in Tenerife!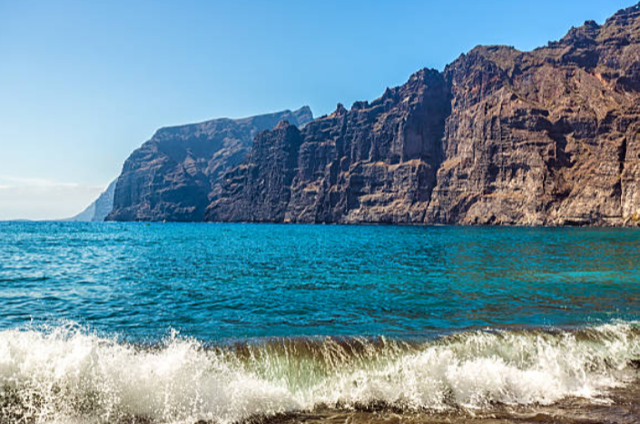 Tenerife sea views
Real estate in Tenerife
Tenerife is a very good alternative to enjoy your retirement on an island offering a calm and unoccupied environment. In terms of real estate, Tenerife experienced the same economic crisis in 2008 as the Iberian Peninsula. Indeed, real estate prices have fallen by more than 25% but are already recovering and have reached almost pre-crisis levels. This is the time to invest in Tenerife if you want to own a pied-a-terre in Spain and enjoy a pleasant climate during the colder winter months in the North. In general, the northern zone of the island remains more competitive than the South, where demand is higher. Indeed, in the North of the island you will find a more urban atmosphere with the capital: renovated apartments and studios, services are close, unlike the South of the island which offers you the most beautiful beaches of fine sand and villas on the edge. It is also common to buy small areas, such as a two-bedroom apartment or a studio and thus achieve a good long-term rental investment.
In order to benefit from affordable prices and housing that meet your search criteria, it is highly recommended to use a real estate property finder who is familiar with the local market and the areas to be targeted but also the pitfalls to avoid.
Santa Cruz Tenerife property prices (March 2022): €1,510/m², +6.5% yr/yr
Transactions for Santa Cruz de Tenerife (December 2021): 11,834 +42%
Please note that the chart is interactive and will include most recent data when those are available.
Prices in Tenerife rebounded by more than 10% since the bottom of the period between now and 2022 but remain on average, 15% lower than the national average. The weather is more stable during the winter months but yes, your flight is a little bit longer.
Read our quarterly report on all the top Spanish real estate markets for more.
Let's review the property of Puerto de Santiago: A sea-view duplex penthouse in
Puerto de Santiago, Los Gigantes.
A holiday & rental apartment in Santa Cruz de Tenerife
Objective with the property
Rental investment and to enjoy some weeks of the holiday season
Buyer profile
A french couple with two children. They loved this area of Tenerife because there is a microclimate that always has good weather, it rains less than 10 days per year and ¨Los Gigantes¨ is the most charming place in Tenerife. Besides its wonderful cliffs, this is the least pacified area. They also wanted a flat closer to the sea, with sea views, a terrace to spend time with their children and also the option of renting.
Property description
An excellent duplex penthouse is distributed in the following way: on the first floor, there are 2 bedrooms, a bathroom, an American kitchen and a living room which includes a balcony with beautiful sea views. On the second floor is the private rooftop (a solarium which has 65 m2 with a barbecue, wonderful views of the sea, the Gomera island and Los Gigantes Cliffs.
This duplex is located on the 3rd floor and on a plot of 130 m². The building has an elevator. It was delivered in good condition.
Neighbourhood
The property is located in Puerto de Santiago, it is just a few meters from Los Gigantes, Playa Chica and Playa de La Arena. In the area, there are several supermarkets, bars, restaurants, a sports centre, a school, shops, buses, banks, taxis, and so on.
Sea views in Los Gigantes, Tenerife
Budget
The clients had a budget in mind of 200.000€.
Read more on the Canary Islands
We wrote our paper on the Canary Islands a few months ago: Everything you ever wanted to know about the Canary Islands and a few years back we wrote this analysis of the real estate market (prices have been updated in the charts in the meantime): Have a look at the property market in Tenerife, this paper is our most read paper on any Spanish cities. In order to get closer to the market, we asked our independent local property finder, Manuel, to write about his latest activity in the local market. Should you need more information, we will put you in touch with him, he is our local independent partner of howtobuyinSpain.
How do we help you?
When you think about buying a house, a flat or land, you also think about how or where would be the best option to take such an important decision. It is just here where we come to
do our best job which consists of helping you to find what you are looking for, of course taking into account your criteria and taking care of your interests until the end of the
purchase.
Our mission consists of functioning as a bridge to help you to achieve your purposes easily. In this way, we function like advisers, managers or guides who assume the client´s interests as if it was theirs, therefore we are in charge of searching for the specific property related to your request. We become responsible for assisting you with all the situations that might happen during the purchase process and the most important thing, we guarantee that the client feels comfortable, safe and satisfied with all the jobs done along the process.
It is important to add that we will be the translator for our client during the process. Additionally, we help you to get the NIE (This Identity number is demanded to buy a house in Spain), a Spanish bank account and consequently, we also do the name changes for water, electricity and/or gas contracts.
About Manuel, our local independent Property finder in Tenerife
Manuel is a native of Tenerife. He is our local independent partner on the Canary Islands and is active as a property finder since 2016. He is a commercially oriented self-made professional, he vibes for new challenges and is focused on results.
Looking for a property hunter, a lawyer, an architect,… a local expert in Spain? Ask our network of independent local experts directly!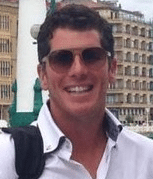 Property finder in Tenerife and the Canary Islands
Local independent partner of HTBIS Network
Check the full team of HTBIS or check our independent local partners