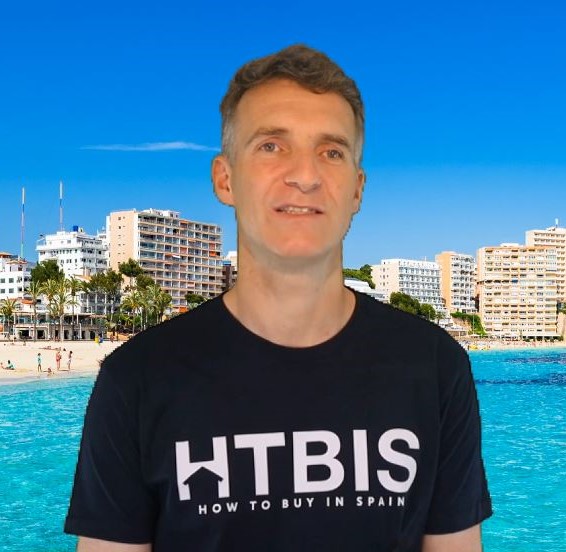 Reading time 4 minutes. Use our table of content for a quick read.
Last Updated on 04/03/2023 by STEPHANE
Click on any flag to get an automatic translation from Google translate. Some news could have an original translation here: News Nouvelles Nieuws Noticias Nachrichten
In order to get closer to the market in Costa Brava, we asked our independent local property finder, Séverine, to write about her latest activity there. Should you need more information, you can contact her from her profile.
Case Study: A wonderful semi-detached house in Begur

History, tradition, culture and incredible beauty are perfectly combined in the wonderful Costa Brava. Long beaches, small hidden coves among the flora, incredibly clear waters,
medieval villages, beautiful coastal paths and fascinating cuisine are some of Costa Brava's greatest attractions.
The weather, the environment and the cost of living contribute to making this Spanish region one of the favourite destinations of people from different countries, attracting both tourists and residents throughout the year. This coastal area is also considered one of the best investment places in Spain to buy a holiday house inasmuch as it provides very interesting rental investments.
Begur is known as one of the most beautiful treasures of the costa brava Located in the heart of the Empordà, the Begur town and its beaches make up one of the most wonderful places on the Costa Brava. It is formed by a set of hills called ¨Macizo de Begur¨ and an extensive coastline covered by the Mediterranean Sea.
First, let's discover the Costa Brava
Located between the Pyrenees and the Mediterranean sea, Costa Brava is one of the most beautiful areas of the Western Mediterranean. Its mild climate, with an average temperature of 17 degrees, and its more than 300 days of sunshine per year make it an excellent place to live. To find out more about the weather, check our infographics with the monthly weather statistics of the 18 biggest cities in Spain.
With more than 240km of coastline, it is the ideal holiday destination for all your water sports, sightseeing or cycling. Its infinity of virgin coves and great beaches attract millions of tourists worldwide each year.
To discover more about the Costa Brava, read our paper: Everything you should know about the Costa Brava.
Begur: a nice small coastal town in Catalonia
The old town of Begur is formed by multiple monuments such as the small Romanesque nucleus of Esclanyà which have remained a legacy of the most significant moments in its history. The eight coves and small beaches that belong to Begur make up a set of landscapes and environments unmatched.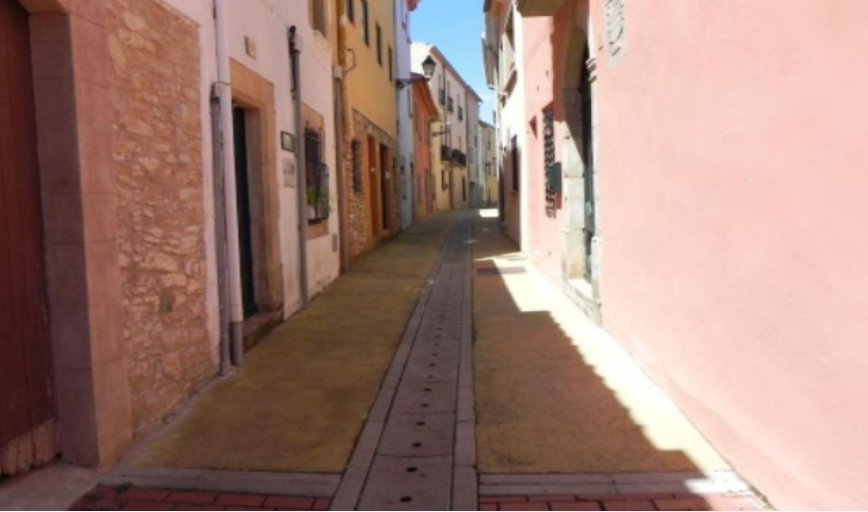 A pedestrian street in Begur
What is the current situation for the real estate market in this region?
Whether it is a purchase to spend your retirement, a family second home or acquisition of real estate for rental purposes, the investment in this region appears to be a very interesting option because the prices per square meter remain attractive to this day. Of course, weather statistics could be a little bit colder in the winter months but they remain very warm if you compare to many northern countries. If you love nature, this is as well a fantastic region. As Catalonia is close to the French border and as real estate is cheaper than in France prices are close to the Spanish average and well supported. So, real estate is more expensive than on Costa Blanca but not too expensive. Interesting to note as well is that the cost of life in Spain is much lower than in France.
Here is a quick look at the real estate price evolution in Girona, the capital of the province, over the last 20 years
Girona property prices: €1,690 /m² (end March 2022), +10.6% yr/yr
Transactions for the real estate market in Girona: 14,700 +41%
Prices in Girona followed the national prices as if Girona was the national market really funny! Check these two charts!
Acquire a resale?
More and more foreign buyers are in search of a pied-à-Terre to stay on holiday or in search of an investment for rental purposes. Whatever the purpose is, most of the time, it will require renovation work.
On the one hand, the significant economic advantage of buying a resale makes it possible to acquire cheap housing. On the other hand, renovation provides the advantage of adapting the property according to the tastes and desires of each other.
Let's review the property: A beautiful semi-detached house
Objective with the property
Rental investment and enjoy Costa Brava some weeks per year.
Buyer profile
A couple From Philadelphia with 2 children. They decided to buy this wonderful house in Begur because they really love its authenticity in terms of its great preservation of green
spaces, crystalline waters and coastal paths. They wanted a place with summer life, closer to beautiful beaches or coves and with pretty views which gave them good rental
profitability and Begur was that perfect place to invest.
Property description
A beautiful semi-detached house with 3 bedrooms and a swimming pool. The house is distributed as follows: you have access to the house from the street level to a nice living room
and a large space that could be used as a garage or storage area. On the main floor, there is a fully equipped open kitchen and a living-dining room that gives access to a pleasant
terrace with wooden decking that connects to the pool area by stairs. On this level, it also has a living room and a toilet. On the first floor, there is a double bedroom with pool
views, another double bedroom and a full bathroom with a shower. On the top floor, there is a double bedroom with views of the pool and a loft used as a storage room.
This house was completely renovated in 2005, and it is ideal as a first or second residence due to its excellent condition and location within the town. it is accessible to go on foot to
all the comfort services. In addition, typical details of this house have been preserved such as the stone walls and the Catalan vault.
Beautiful modern house in Begur, Costa Brava
Neighbourhood
The property is located in Begur centre, close to the beach ¨el Racó¨ and all the amenities. In the area, there are some supermarkets, bars, restaurants and banks. The house is located within five minutes walk of the castle, el mirador Carmen Amaya, the church of Sant Pere, Indian houses and the defence towers of Begur.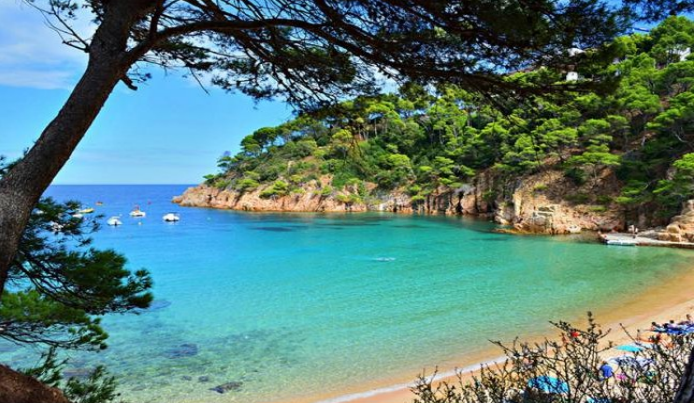 Wonderful cove close to Begur
Budget
The clients had a budget in mind of 550.000€.
How do we help you?
It is true that doing the work for yourself, can help you to save more money, but it is so probably that you will encounter difficulties along the way due to the fact that each country
has its own process at the moment of selling or buying a house. For this reason, our real estate project emerges with the purpose of making a feasible, pleasant and efficient
purchase process. In this way, you feel so sure and comfortable as if you were buying a house in your own country.
Once you put in contact with us, we activate all our professional work in order to fulfil your request. In this sense, we make a study of your project, it means, a deep searching of the
real estate market in the area you want; consequently, we make visits to the place in order to support you to translate, to represent your interests, to close any deal or to negotiate
when it is required and to formalize your purchase; and finally, we also accompany you for all administrative, legal and practical procedures. We aim to please and make you enjoy
your home quickly and with complete peace of mind.
Ask our network at HowtobuyinSpain.com
In addition to our local property finders, How to buy in Spain has developed a network of local renovation teams.
If you are looking to buy in Spain, we would suggest that you read our earlier paper on Property hunting: 6 essential reasons for loving your Spanish real estate shopper. This paper is very interesting and gives you some of the important reasons why working with a property hunter is very useful for foreigners looking to buy in Spain. You will find specific samples our independent local partners worked on in Alicante, Valencia, Barcelona and Madrid. Here are our other "Case studies" written in Madrid, Barcelona and Tenerife: Property hunting "Case study" in Madrid, Property hunting "Case study" in Barcelona and Property hunting "Case study" in Tenerife written by our local independent property finders.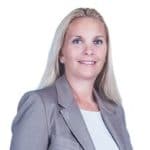 Looking for a property hunter, a lawyer, an architect,… a local expert in Spain? Ask our network of independent local experts directly!
Property finder in the Costa Brava
Local independent partner of HTBIS Network
Check the full team of HTBIS or check our independent local partners