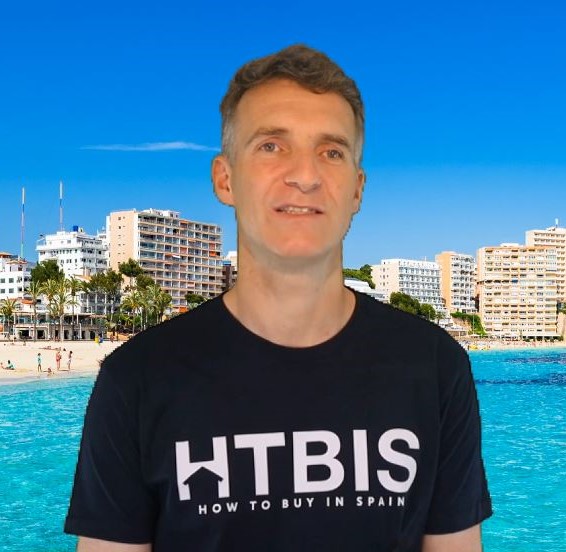 Reading time 2 minutes. Use our table of content for a quick read.
Last Updated on 18/07/2023 by STEPHANE
Click on any flag to get an automatic translation from Google translate. Some news could have an original translation here: News Nouvelles Nieuws Noticias Nachrichten
Checklist: top 8 easy "saving" money mistakes you shouldn't do when you buy a property in Spain.
Don't try saving … take the experts views for big issues
1. "Buying directly to the owner"
For sure, you'll be tempted by "For Sale By Owner" property offers. After all, why not save the commission and doing the job? The answer is quite straightforward. It's not just avoiding dealing with the bureaucracy; it's making sure that everything will be right and avoid any unknown pitfall in the way.
2. "Do every business in Spain on my own"
Spain is a developed and civilised country. Why would I need a lawyer? For the same reason, you sometimes hire a lawyer in your own country. Law can be tricky, and not knowing it is never an excuse for not abiding by it. It's up to you to know it – hiring someone who does – and avoid any obstacle.
3. "Handle tax issues myself"
Even if you're a "pro" about taxes in your country, do you understand Spanish property taxing?If you realised you'll be better with an estate agent or a lawyer, you'll quickly get the necessity of a fiscal advisor. Taxing is a slippery subject, where you can win or lose a lot of money – just by following or not following some rules. Even more in a foreign country.
4. "Negotiating myself with the banks"
There are tonnes of credit offers for buying a home, you'll get the best one. Why are you so sure you'll get a good offer? Sure it's not because you're a foreigner; in fact, if you're a wealthy customer and not savvy enough about the local market, some people could try to extract the most from your investment. Take care of your finances.
5. "Found the perfect property online"
I've just found the best house on a property portal, and some alternatives. We understand that researching real estate can be fun and inspiring and you may find good offers. But not every good business is online; besides, portals only show you the positives. A property hunter will give you an objective picture of the market.
6. "Moving stuff by myself"
Why not gather some friends, rent a truck and delivering the materials to the new house? That may not be as fun as you think, because you're actually moving to another country. Take your friend to enjoy your new house and delegate this hard work.
7. "Finding the house that suits best"
I'll find a cheap and good offer and then go for it. If you really want a cheap and good offer, seek a real estate promoter. He's interested in establishing a long-term relationship and you may even find a customised real estate solution for you.
8. "Doing house restoration work"
The house needs some restoration, so I'll do it myself. This depends on the amount of restoration needed. If you'll need to take vacations to do it, just rely on a professional team.
Check our nice infographic on this subject and don't hesitate to share to help your friends.
Looking for a real estate lawyer in Spain? Follow the link and get one of our local lawyer.
Looking for another real estate expert in Spain: Mortgage, Insurance, Survey of property, Property hunting, …? Ask us directly one of our 100+ local partner!
Senior analyst and strategist at HTBIS