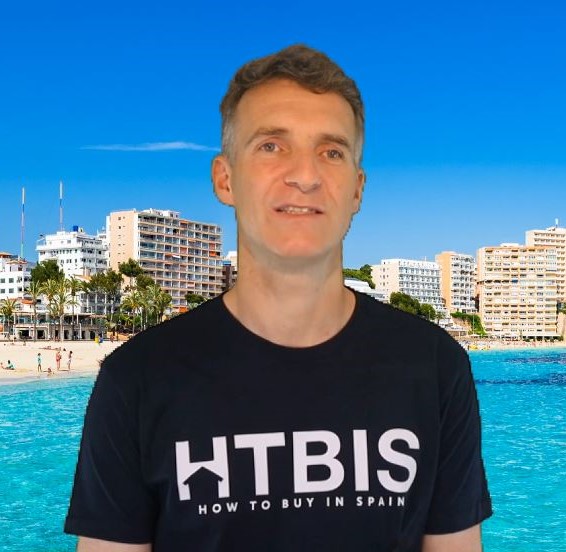 Reading time 6 minutes. Use our table of content for a quick read.
Last Updated on 20/07/2023 by STEPHANE
Click on any flag to get an automatic translation from Google translate. Some news could have an original translation here: News Nouvelles Nieuws Noticias Nachrichten
How to avoid pitfalls when buying a property in Spain?
Buying a property in Spain is not too difficult and not expensive at €1,750/m² (March 2023) as you can read in our Spanish property prices quarterly report but there are some pitfalls you should know. The cost of buying a property in Spain is about 15% but there could be many hidden costs if you don't pay attention.
By the way, would you give €200,000 to anyone for an investment without asking questions? It is the same for real estate: you should pay attention to details when you buy a property.
Once you have our local experts on your side, you will decrease the risks as much as possible and turn your project: relocation to Spain, holiday home, retirement place or real estate investment into a sound financial project. Why throw money away?
You need an NIE if you want to own a property in Spain
What is an NIE? In two words, it is a tax identification number. It is not too difficult to get it on your own, at a low cost, so don't wait, and get it first. More on the NIE number here: Your ultimate guide to your Spanish NIE number.
TRUE Our legal partners specialized in real estate could assist you to get your NIE in Spain and get it in a few days. The best way to save a few hundred Euros is to do this yourself at home at your Spanish embassy or consulate for all the people involved with the purchase. It will take two to three months and won't cost a lot. It will stay valid forever so, no problem, do it now.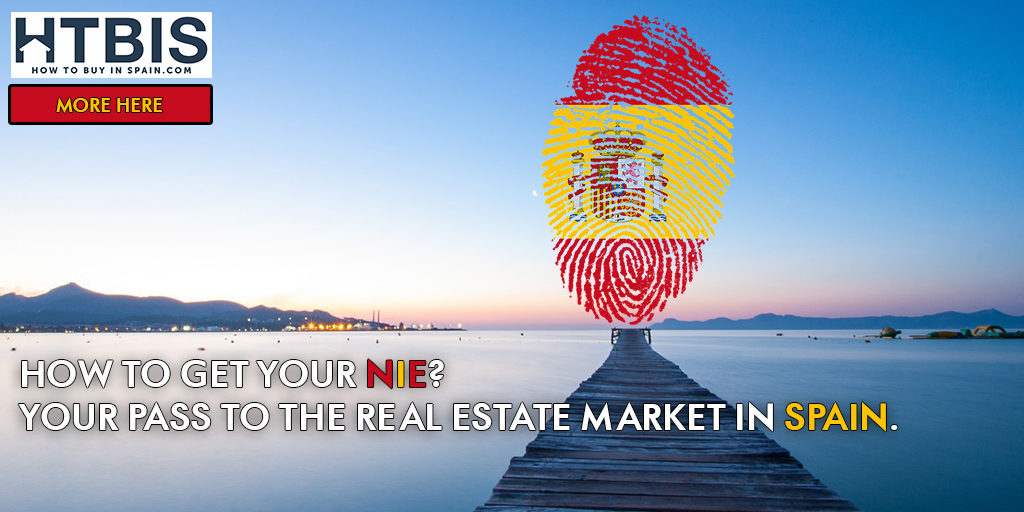 Listing your search criteria for the ideal Spanish property
TRUE many customers don't really list what they want as the ideal property: location, size, how big, outside space, beach view, countryside? Is your property a holiday home only or more than that? All those are some hints but we wrote an extensive downloadable list of all the questions to help you to define the ideal dream property.
After you did that quick work, you can do it at home before travelling to Spain, when you will arrive in Spain, you will be able to compare different properties more objectively and pick the perfect place for you. To start with this first step, have a look at our extensive work by following this link: Our ultimate guide to buying your property in Spain.
In this report, you will find a series of four articles so that you get all your answers and all our tips before going after your dream property. They are all interesting but we would advise you to go directly to the third one: The best search tips for buying your Spanish property. In this report, you will find four downloadable pdf that will regroup all the major criteria for your future Spanish property: holiday home, relocation to Spain, retirement place and real estate investment. This sounds easy but many people don't even think about doing this preparation work.
If you are too busy, you will find our "ready-to-use" downloadable lists in sections 10/11/12/13 of our article The best search tips for buying your Spanish property.
This is the best way to define the ideal property. You should do this with all the people involved in this project.
Once this important step is done, you can clearly discuss your project with third parties: property hunters, real estate agents and define a budget, compare properties,…
So, this is how we help our customers to take sound (financial) decisions from the start:
list the ideal property criteria,
define the reasonable budget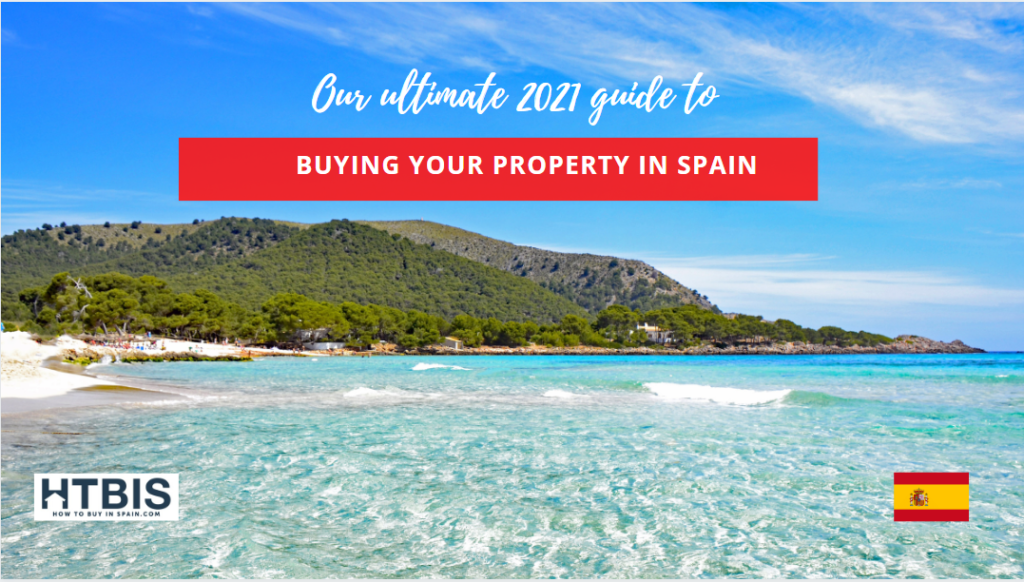 Buying the beach and the sun in 1 day without looking around
Buying a property in Spain is not too expensive and really tempting. Our advice is to take the time to visit your favourite region at different periods of the year and zoom in on your favourite city.
TRUE 95% of foreigners buying a property in Spain want proximity to the beach: from Seaview to a few kilometres away from the beach.
Our advice: never buy your holiday home in Spain after a two-day sunny weekend with or without drinks while you enjoy the seafront. This is the best way to lose a lot of money as you don't know what you buy. Maybe it is a perfect property but first, look around and study the market with local experts on your side.
TRUE we got in contact with people looking for help to sell a property they just bought …
TRUE as the Spanish real estate market is not too expensive, our advice is always to go for premium properties with larger inside and outside spaces if you have the budget. It will always be good long-term investment, don't go for small properties with visible issues.
TRUE We are not against newbuild as they are priced aggressively. Have a look at properties from qualitative developers here and get a nice reward, should you buy one.
TRUE we love renovations as those are not too expensive in Spain. Interestingly, you have many qualified renovation teams and renovation materials are not expensive so by renovating a nice place you will get it to your personal taste while keeping its current charm. Check projects realized by our renovation partners in Spain.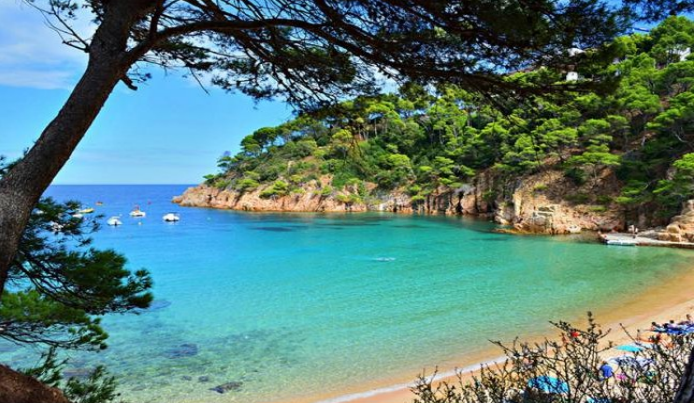 Search for your ideal property alone
TRUE you will gain a better understanding of the real estate market in Spain if you are searching by yourself. This is a nice start!
UNTRUE you will master the specifics of the Spanish real estate market. Every neighbourhood is different. You won't know the specifics of the market from abroad. You won't know if you are buying in a nice street or the perfect neighbourhood. You won't know if you are overpaying for your property.
UNTRUE you will notice all the pitfalls of each property. Are you a real estate expert? Do you have legal and technical expertise?
UNTRUE you will have bargaining power on the price. Why? As you don't know the local market and as a foreigner, a local real estate agent won't give you a big discount on the property while a local property hunter knows the real price of the market for that property and will negotiate with the real estate agents with facts.
UNTRUE you don't need any external assistance. It is very wise to get expert advice for technical due diligence for instance.
TRUE buying a property alone is possible but could turn out to be the biggest mistake of your life.
How do we help you at HTBIS?
We work with local partners: here are our experts for technical due diligence.
Everywhere in Spain, we work with local property hunters ready to assist you to find and negotiate the best deal on the Spanish real estate market. The good news is that they work only for you as they don't have an inventory of properties for sale.
Find here the 6 reasons why our customers are saving money and time thanks to our local property hunters in Spain.
So, yes, that is another way of helping our customers to decrease risks with their projects and save money: a lot of money.
Signing any contract without qualified advice
At some point, you will love a property and the local agent will tell you that you are lucky to be able to buy the property but that you should reserve it before anyone else arrives to buy it.
They will tell you that it is only a few thousand euros and so, you will have the right to buy it later. More on that here: How to buy your property in Spain? the 9 steps
TRUE … but… if you don't ask the right questions from the start, you are at risk of losing those few thousand euros if you change your mind. More on that here: Why do you need independent legal and tax partners for your property acquisition in Spain?
How do we help you at HTBIS?
We work with local legal partners everywhere in Spain specialising in real estate ready to assist you to get the deal done with good legal due diligence while protecting your interests as much as possible.
This is one of the best ways to decrease the risks of losing a lot of money on your project.
In addition to that, the lawyer will add provisions to the text if needed to help you retract from a deal if he doesn't get the required information and confirmation about topics from the property.
Not taking care of financial topics
Get a mortgage
Even if you have cash! Why?
Real estate and Real estate with a mortgage are a good hedge against inflation. Not bad with those crazy inflation numbers.
Real estate allows you to get some leverage or a loan without too much difficulty at good pricing while it will be much more difficult if you want a loan for anything else from your favourite banker.
At a later stage, if you decide to let your property, you will have the tax advantages of having a loan.
As a foreigner, with the proper documentation, you can get a mortgage. Our partner is one of the biggest mortgage brokers in Spain and works with all the major banks in Spain to get you the best rates. How to get a mortgage in Spain? What are the best Spanish mortgage rates?
Pay attention to bank fees
As a foreigner, just before signing, you will need to wire funds from a foreign country. Some of you will need to convert your local currency into Euros.
You need it done quickly, so you work with your bank without thinking twice.
How do we help you at HTBIS?
We have a local mortgage broker assisting our customers with mortgage requests in their own native language at the best rates. Ask for a free mortgage quote here.
Our other financial partner will assist you in wiring funds from abroad to Spain and hedging your currency risks / optimising your currency position. It has offices in London and works with all the major banks in the world. It works with private customers and corporations to assist them with funds transfer and currency hedging: they allow their private customers to enjoy advanced solutions to hedge currency risks at a low cost.
Foreigners should think about selling their future Spanish property… from day one!
Yes, you read it correctly: before buying you should think of selling. Since we launched howtobuyinspain.com in 2017, we got many requests from people looking to sell a countryside property where even real estate agents don't even dare to come for a visit. As most of us, foreigners, we are "short-term" holders, or at least, we are not buying to live in Spain forever full time. Why foreigners are selling more quickly than Spaniards? They change their mind, they are getting older, they want to live in Spain full time in a bigger place,…
So, yes, you could think we say something against our business, but actually no, we always work for our customers' satisfaction and help them to project themselves into the future and to ask themselves good questions. So, yes you should first look at properties that would be easy to sell in the future. By buying qualitative properties with certain characteristics and in high demand, you will get the beach, the sun, the tapas and a nice return on your investment.
So, yes, that's how we help our customers to save money and most of the time to create a STRONG RETURN on their Spanish property.
In conclusion, of course, you can find a cheap property in Spain on your own.
Our advice: don't wait until the last minute, as we see it nearly every day, to get help from local experts, by doing this, you will save a lot of money, stress and time. Taking shortcuts could look smart short term, but 90% of the time it is only short-lived and all the hassles, stress and costs are following quickly.
We are so happy to bring this positive and nice experience of finding the right property at the right price while checking the potential issues of any project to our customers. That is our job!
A lot of real estate expertise: listening to the customer expectations, property search, technical and legal due diligence AHEAD of any purchase are the best secrets to decreasing the risks and costs of any real estate project.
We are proud to receive regular feedback from happy customers that could buy their dream property at the best price while our partners kept the potential risks under control. It is fine to buy a property with issues as long as you are aware of it and as long as you pay the correct price!
Last but not least, you should know that our property hunters don't sell properties from their inventory as they don't have any inventory. They are searching for the perfect property available on the market and negotiating the best price for it once the due diligence is done, period.
We want to take the opportunity to thank all our 100+ local partners in our network, without them, it would not be possible.
Related article on the same subject: Checklist: top 8 easy "saving" money mistakes you shouldn't do when you buy a property in Spain.
Senior analyst and strategist at HTBIS
Check the full HTBIS team here
Our FAQ on the subject
What is the best way to pay for property in Spain?
Working with a professionnal company for wiring funds and hedging currency risk is the best solution we offer to our customers. You will ave a lot vs normal bank fees.
Will Spanish property prices fall in 2023?
Good question, agreed. Difficult to say but what we know is that current prices are not excessive as they were in 2008. As of March 2023, they are at 1,749€/sq m. Another big advantage for corporations and everyone in Spain is that energy prices are much lower there than in the rest of Europe. On the negative side, mortgage rates are rising (but still much lower than inflation rates).
How much to I need to get a golden Visa in Spain?
If you invest more than €500,000 in Spain, you are entitled to receive a golden Visa. Check with our legal partners for more on that.
What is the mortgage interest rate in Spain?
We wrote a detailed monthly report on that on our blog. The best is to have a quick look at it as rates are changing a lot every week with the inflation data spiking.