Translate this page:
Transaction growth of 13.5% and 2.4% rise in prices in 2016
According to General Council of Notaries in Spain: "Property purchases recorded a growth of 13.5% to 460 000 units and a 2.4% rise in prices to a median price of € 1,309 per square meter".
Mortgage loans
The number of mortgage loans granted showed throughout the year an expansion of 7.1% and the average amount thereof was € 163,253, representing an increase of 5.1%.
The percentage of purchases with mortgage financing increased to 44.5% and, in such cases, the percentage of housing financed via mortgage was 77.2%.
Foreigners take 17% of the market
The number of properties purchased was strong both by Spaniards and foreigners. As you see on our chart: properties purchased by foreigners represented 17% of all transactions.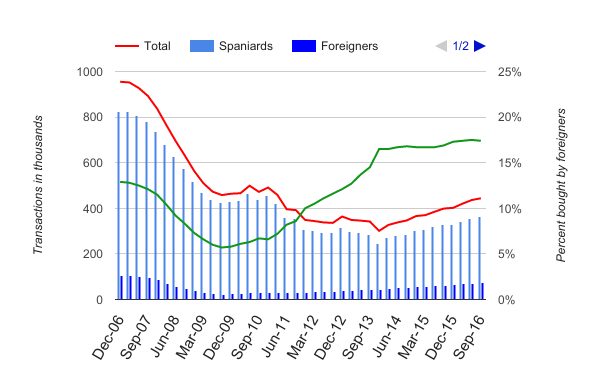 Why foreigners love to buy a second home in Spain?
A few good reasons are: low real estate prices, low mortgage financing costs, strong economic growth in addition to the usual suspects: Sun, beaches,…
Have a look at this post to know more on why foreigners are buying in Spain.
We produced a quick infographic on why you should buy a second home in Spain.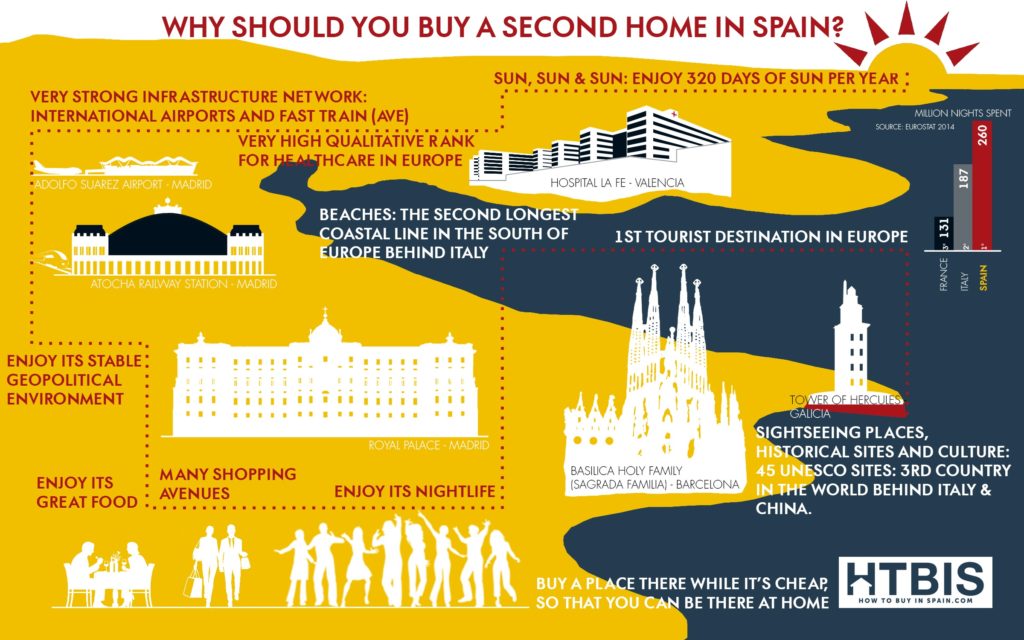 Do you want to know more about where foreigners are buying? Check our latest full report.
Please find the full press release here.
Looking for an expert in Spain? Ask us directly!
Senior analyst and strategist at HTBIS
Check the full HTBIS team here
SHARE with the colour icons at the bottom of your screen