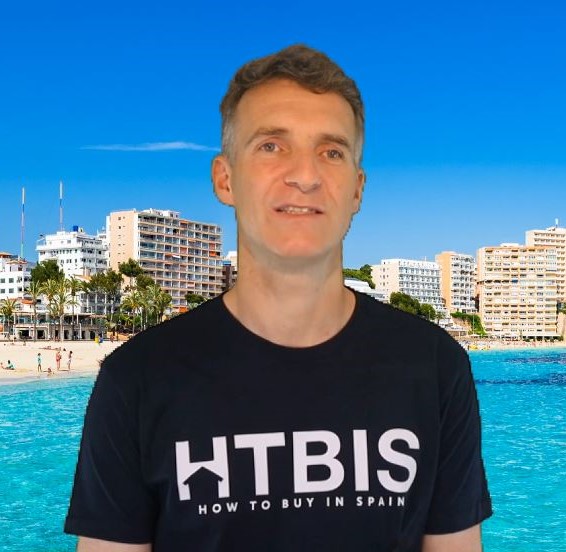 Reading time 2 minutes. Use our table of content for a quick read.
Last Updated on 12/03/2023 by STEPHANE
Translate this page:
Barcelona and Madrid in the European top 6!
According to the site EU-Startups, Spain is the only country with two cities in the top 10 in Europe. Those cities are Barcelona (5°) and Madrid (6°). So starting up in Spain could be one option to consider, should you want to find a good city in Europe.
Low cost of living
The most attractive features for investors and entrepreneurs in Spain are probably the relatively low cost of living compared to other European countries.(10% in average), check
Costs are on average 10% lower than in other European countries, check our post on that.
Incubators and Accelerators
The great amount of incubators and accelerators that are established in the country, which is in a relation of less than 10 startup per incubator or accelerator.
Strong Education level
One of the main characteristics of the Spanish startup ecosystem is the great educational level of entrepreneurs and workers. If you combined that to the easy-access of international markets, it makes it so attractive that even Google opened a Campus Madrid in 2015 .
International & Venture Capital interests
During that year (2015) roughly 400 million € from Venture Capitals were invested in startups creating approximately 1.500 jobs . In addition to that, the "Instituto de Crédito Oficial" raised the FOND-ICO (fund of funds) from 1,2 to 1,5 billion €. That will help the revitalization of the risk capital sector in Spain .
Government interests
The Spanish Government has also given incentives to entrepreneurs, such is the case of 4/2013 Law that establishes a discount between 20% and 50% in the full state fee. The Public Sector represented mainly by the Centre for Industrial Technological Development (CDTI) and the National Innovation Enterprise (ENISA) also invested 118 million € in 2015, hitting the record number for the Spanish startup market of 659 million € invested (233% more than in 2013).
How to improve further?
In order to continue the path of growth, in 2015 a group of Spanish startup and non-profit published the "Spanish Startup Manifesto" . It compiles the headlines of what Spain needs in order to be a country where startups can thrive. The points of needed improvements proposed by the manifesto are:
Talent: Need to stop the brain drain because it has a very negative impact on the economy.
Capital: Need of more access to capital, more reinvestment of profits, more foreign investments and increase access to crowdfunding.
Regulatory Environment: Need of a stable and effective legal framework to facilitate the creation, management and closing of companies.
Ecosystem: Need to overcome the difficulties that prevent the materialisation of the startup potential that exists in Spain. This potential has grown significantly in the last couple of years.
Education: It is fundamental to drive the entrepreneurial spirit in all stages of education.
Culture: Need to overcome the cultural barriers that damage entrepreneurial activity.
Need a quick set up? Look at : https://www.thesurfoffice.com/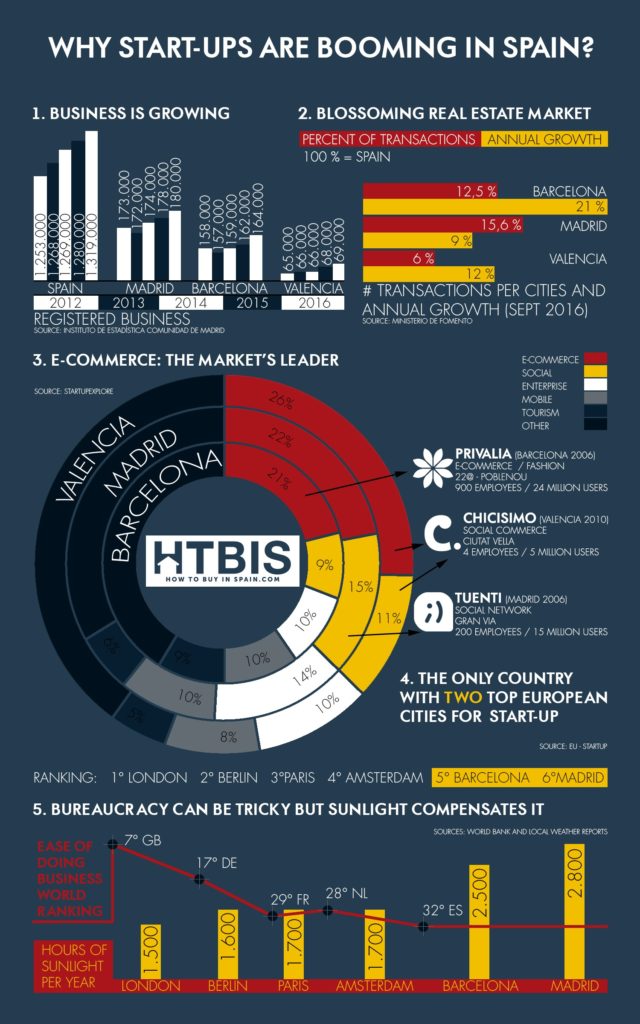 Looking for an expert in Spain? Ask us directly!
Senior analyst and strategist at HTBIS