Automatic translation from Google translate:
Your architect design dream house in Spain
Two weeks ago we were in Valencia and had the unique opportunity to meet with a very talented Architect team.
We are very proud to present one of its last projects.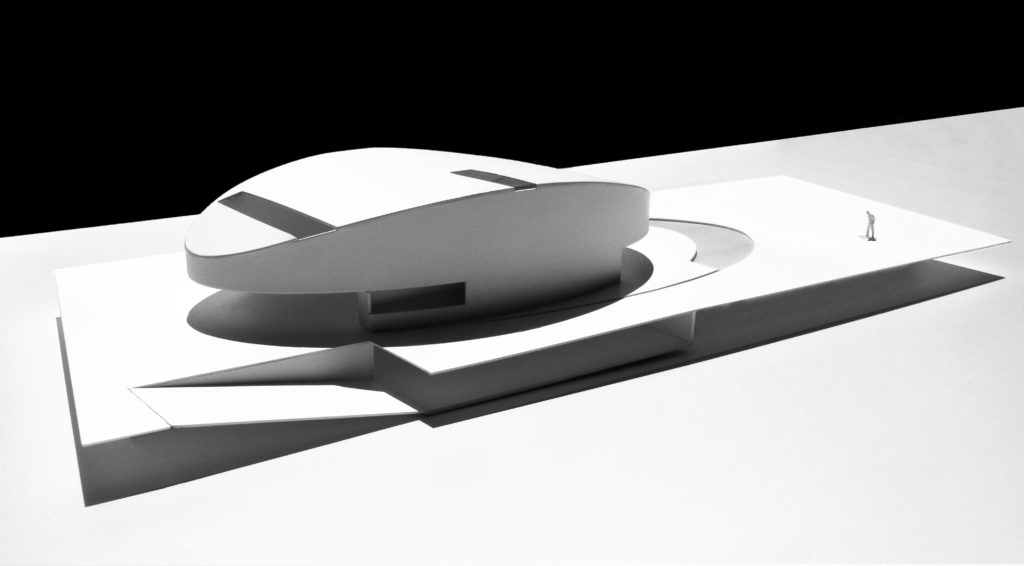 A privileged place within a golf course near to Valencia is the starting point of this project.
The proposal is drawn with elliptical traces which contain the program and maximize the possibilities of local urban law by minimizing the volumetric impact on the site. Thus, a piece with a continuous façade that seems to lodge only one floor is set on the site. The aerodynamic visuals of it guide the eye towards the deepness of the neighbouring landscape.
The volume is placed leaving as much free surface as possible towards the southern edge of the plot for it to be used as a garden, while the lateral limits are blurred with vegetation. The other elements that compose the urbanization resemble the curved nature of the place's topography.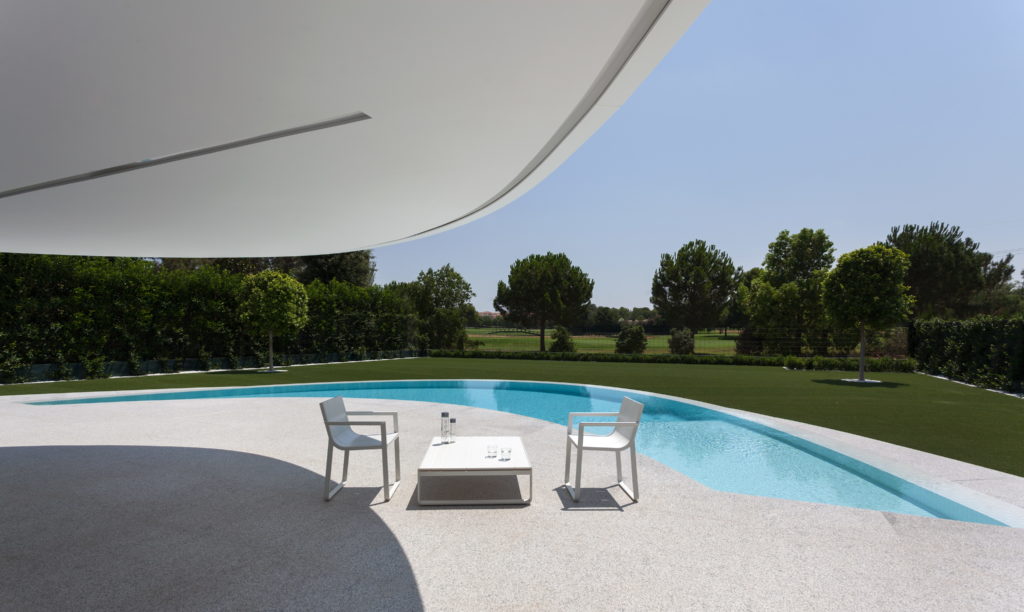 The inner space of the house is articulated through a central void which contains communications. Service spaces, installations and the kitchen are used to orthogonalize the curved trace of the lower floor, which opens to the garden. The upper floor with the rooms and the underground opened to the patio, provide the house with more bounded spaces.
Four concrete supports on the lower floor hold the arched roof, from which the room's floor hangs. This structure is covered by a monolithic, ventilated façade, which is realized with a Solid Surface with a simple curve that doesn't require thermoforming to adapt to the geometry of the piece. The rest of materials used in the construction range from white to black, covering all scales of grey.
Other explanations can be superposed to this description, as the carpet of light which transforms the inside of the house as the hours go by.
Check all the pictures of this terrific project!
SITE AREA                                                                           1200 m2
BUILT AREA                                                                          772 m2
This team is working everywhere in Spain and even in Europe. 
The good news is that it is affordable for everybody.
Why wait to live your dream?
Looking for an expert in Spain? Ask us directly!
Senior analyst and strategist at HTBIS
Check the full team at HTBIS here
SHARE with the colour icons at the bottom of your screen