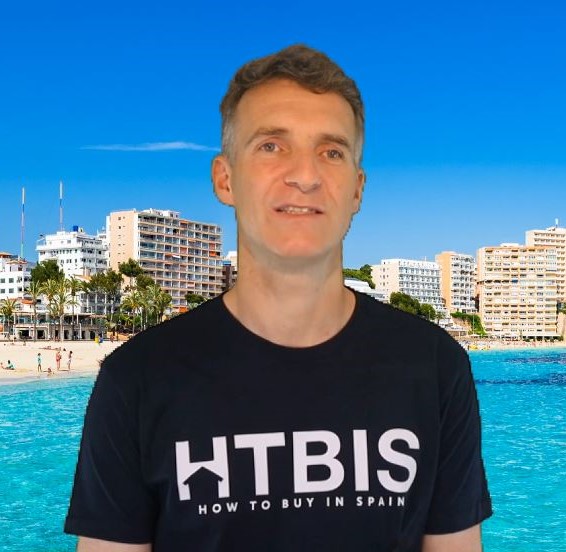 Reading time 3 minutes. Use our table of content for a quick read.
Last Updated on 06/07/2023 by STEPHANE
Click on any flag to get an automatic translation from Google translate. Some news could have an original translation here: News Nouvelles Nieuws Noticias Nachrichten
Is it easy to get a Spanish mortgage as a foreigner in a post-Covid-19 world?
We help foreigners to find the ideal local partners for their Spanish dream homes. Find all our partners here.
Of course, mortgage financing is one of those service and is one for which we see a lot of activity.
I don't need a mortgage, why should I take one?
We hear that a lot, "I don't need a mortgage, I pay cash". Why should you take a mortgage? There are many reasons:
Interest rates are very low
It is easier (and less expensive) to get a loan while buying a house rather than get a loan, let's say, to start a business
You can get up to 70% of the value of the property as a foreigner
Buying a rental property? This means that you have to pay taxes in Spain on it as you are taxed on your net income. If you get a mortgage, you will have some mortgage costs that will be deductible from your gross income.
Is it easy to get a mortgage in Spain as a foreigner?
It is easy to get financing in Spain: here are the three main rules:
Less than 70% of the value of the property (loan to value)
You should earn 3 times more than the monthly payments for your mortgage
Start the process early so that you can get your purchase done quicker once your found your dream property as the agreement process will take more time than before
Your offer will be valid for 3 months and you can ask for a renewal if needed: it will be easier to get rather than start from scratch.
Read our complete guide on that subject: Your definitive guide to your Spanish mortgage. How to get the best rates?
How to proceed as a foreigner and benefit from the Spanish real estate opportunities?
Don't miss our easy to read guide, you will learn as well what are "The ideal Spanish property for foreigners in a post-Covid-19 world"
What are the latest financing trends at Spanish banks since Corona started?
Here is some feedback we get from the market and from our local partners:
As we reported earlier on, Real estate agents are back at work
Activity is back and strong. Check our Spanish real estate outlook for 2022.
Mortgage activity was very low in 2020 but rebounded in 2021 after lock downs got finished.
The banks have spoken about increasing rates to recover their losses due to COVID-19 but aside from one of the main banks, we haven't really seen this yet
The banks are working as normal
Bankers are working from home so the process takes a little longer but approvals and completions are still going ahead
Valuation companies are still visiting properties and up until recently, we've seen no change in valuations. It's too soon to tell but our partner had its first down valuation due to COVID-19. Valuation are done by banks in order to provide you the mortgage. As reported earlier, the central bank of Spain issued warning in March 2020 regarding the valorisation of houses as reported in the Spanish newspaper "Expansion" (Spanish).
Notaries are back at work as usual
Some investors are buying off-plan but most buyers want to visit the properties after the travel ban has been lifted
You can ask for a mortgage to finance both the purchase and the renovation within the same mortgage
We noticed ourselves that customers are back from all over the world and our site traffic is back to its highs.
Discover the best new build projects in Spain available right now
Don't hesitate to ask our partners if they have special promotion as they do from time to time.
What are current financing conditions?
Have a quick look at our monthly report with the latest numbers: Find the best Spanish mortgage rates
Do you want to run a quick simulation on how much it would cost before asking a quote to our partner?
Your ultimate Spanish mortgage calculator: What is the cost of your Spanish Mortgage?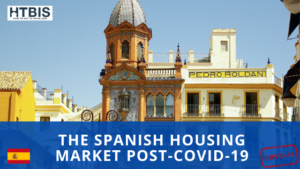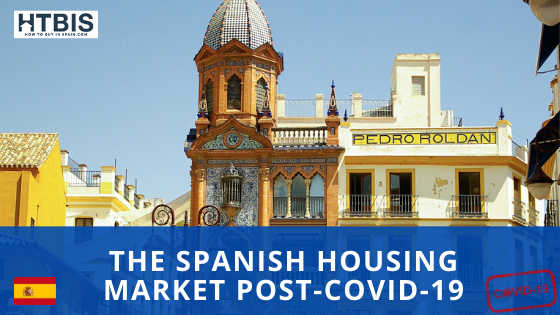 The Spanish housing market post covid
As we wrote in our earlier papers: the taste of buyers will change due to Coronavirus:
This concludes our report, if you want to check any of our report on the Coronavirus and its impact on the Spanish Real Estate: our in-depth analysis of the Spanish Housing Market post-Covid-19.
Looking for a mortgage or a local expert in Alicante, Malaga, Valencia, Madrid, Barcelona,…? Ask us directly!
Senior analyst and strategist at HTBIS
Check the full HTBIS team here