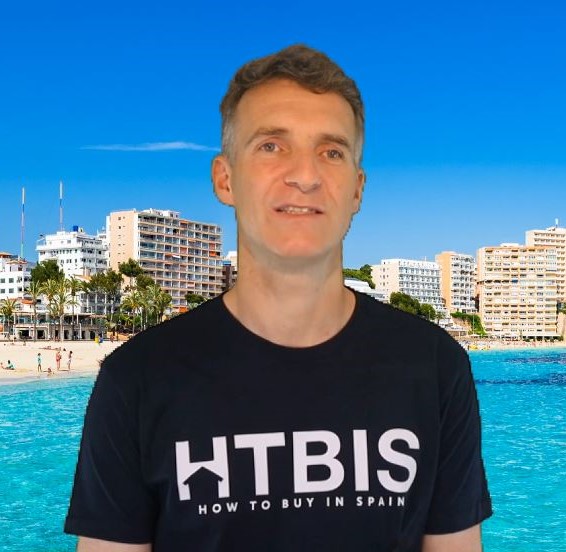 Reading time 4 minutes. Use our table of content for a quick read.
Last Updated on 18/07/2023 by STEPHANE
Click on any flag to get an automatic translation from Google translate. Some news could have an original translation here: News Nouvelles Nieuws Noticias Nachrichten
Spanish real estate outlook 2022
Don't miss our Spanish real estate outlook 2023, it is just out and it will give you a better analysis than this article written one year ago.
The positive of this Covid crisis is that people want, more than ever, to spend their time efficiently and live the life they want… No more lost time. As Confucius said: "We have two lives, and the second begins when we realize we only have one." So, Let's go back to "The" essential: Yourself! Because you are at the centre of your life: whatever your pursuit is! Have a look at our detailed article for more on that. We stopped as well to study what experts are telling us about happiness: Your 7 positive life changes after the Coronavirus.
Last but not least, due to Covid, we all had this feeling of losing liberty. We all want to get it back and enjoy life 300%, don't we?
In this environment, Spain has a lot to offer to Spaniards, foreigners and remote workers: a high quality of life. Actually, Spain is one of the best places to relocate and work remotely thanks to 320 days of sun and of course the cheap cost of living in Spain.
We are optimistic about the outlook for the real estate market in Spain in 2022. While we have to admit that the comeback of the Spanish real estate market (and everywhere in the world) was quicker and stronger than we expected. But if we compare it to international markets, the rise is reasonable and not speculative.
Why are we optimistic about Spanish property prices in 2022?
We observe a very healthy market: property prices are rising not too aggressively because we have a lot of activity spread everywhere in Spain:
everyone, according to their own financial means, will try to improve their living conditions.
Both Spaniards and foreigners want to improve their daily life in the current environment:
get a better home: more space inside and outside and more light, and for those who can afford it, buying a second home outside city centres and with a nice weather (foreigners) is ideal to relax once work is done, or even better, why not work from my second home?
That is why we are optimistic for 2022: everybody is active to improve his own living conditions: people with high-end budgets go for more space either in cities or outside city centres and by doing so they allow others with smaller budgets to do the same… and so on to the small apartments in the city centres.
So, our view is that prices could surprise on the upside and rise between 3% and 6%!
Many positive elements for the Spanish real estate market in 2022
Thanks to homeworking, a new major trend is active on any real estate market in the world: people leaving city centres for suburbs and second tier cities.
Anyone will try to upgrade for more space even if they can't leave or don't want to leave city centres.
All our partners, everywhere in Spain had a very busy year in 2021

: lawyers, developers, property hunters,… It was really impressive.
Transactions' volumes are strong

in 2021 across all the Spanish local markets

: rising by more than 20%, of course, 2020 was a weak year due to Covid, so 2021 getting back to pre-covid levels (and a little bit more).

Activity is spiking mostly from Spaniards

, which means the trend is broad-based and not only in certain areas.

Foreigners are getting back but are far less active

than "pre-Covid" era.

Real estate market in Spain strong: Have a look at our detailed quarterly report with all the prices' evolution for the top 20 Spanish cities:

Spanish property rose by 2,6% over the last 12 months to September 2021

We note that the major cities are back to their pre-Covid levels:

Barcelona, Madrid

,…

Second tier Spanish cities

all over Spain

are rising the most

while staying cheaper than the national average:

Málaga

+7,6%,

Almería

+5,6%,

Huelva

+ 5,1%,

Tarragona

+4,9%,

the Balearic Islands

+4,8%,

Alicante

+4,6%, Sevilla +3,9%, Bizkaia +3,9%, Cádiz +3,9%: this means that the rise is spread over all the Spain.

Inflation is rising everywhere in the world

… This means that every day, currencies lose their value. So, one of the best hedges against inflation is holding "real assets". There are not a lot of alternatives if you want to protect your savings against inflation.

The rise in raw material prices

has resulted in a 5 to 10% increase in production costs. This will increase the prices of the new building developments.

New build properties do not oversupply

the market for the time being, on the contrary, it remains under control and on the weak side vs demand.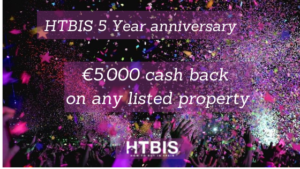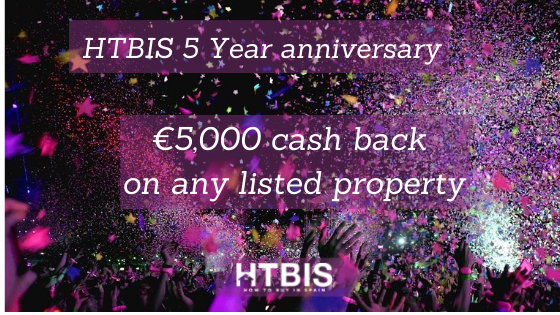 What are the current experts forecasts for the Spanish property market?
Are there any major downside risks?
The biggest risks we see for the time being are:
Central banks

in the world are getting less aggressive at providing the markets with liquidity: the Fed, the ECB,…

Long term interest rates spiking
Inflation is spiking

everywhere and the central banks could decide to get more aggressive

The Chinese economy

is dependent on the evolution of the real estate developer Evergrande.

The consumer

could not afford inflation anymore.
Are we in a real estate bubble in Spain?
Many experts don't think so as:
The portion of real estate vs income is not excessive for most Spaniards
Leverage is not excessive
Building companies have less leverage
The number of new build properties coming to the market is not excessive.
Here is another article to read more on that: Are we in a property bubble in Spain?
What are ideal property search criteria?
We need to differentiate locals from foreigners.
Let's start first with foreigners. Foreigners are searching either for a second home or a place to retire.
close to the beach,

maximum a one-hour drive from an airport,

more rooms and a bigger property as foreigners will be more often at their second home,

some private outside space: terrace, garden, a pool,

close to sports and children's facilities,

restaurants and shops nearby,

a nice view,

not too far from the city centre, but not inside!
As said, we expect a strong pick up of activity by foreigners on all the major Spanish Costas in 2022.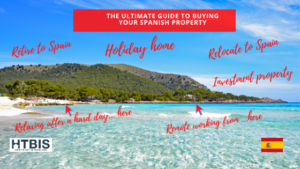 Have a look at our interesting articles on the subject: Our ultimate guide to buying your property in Spain is our major guide on the subject but you can find dedicated articles as well:
Spaniards will remain the biggest driving force on the Spanish property market.
As there is a lot of diversity and the market is very big, we see everywhere in the world that second-tier cities are getting some nice activity, both in terms of transactions and pricing.
bigger private places inside and outside to play for the children,

more private places to work and to have a social life at home,

a lot more natural light as we are living 24/24 at home 4 days a week.
So, here is the real choice Spaniards will need to make: space vs commuting time, luckily, thanks to the Coronavirus, homeworking could become more the norm than before. That is why Spaniards are moving outside city centres to get more space inside and outside at a cheaper price.
Have a look at our interesting articles on the subject:
Looking for a local property hunter, a local lawyer, … any expert in Spain? Ask us directly!
Senior analyst and strategist at HTBIS
Check the full HTBIS team here
FAQ on the subject
Is it a good time to buy property in Spain 2022?
Yes, for sure, as you can see, prices are rising since 2014 but are far from the top of 2008. Returns are healthy and not excessive while financing remain low. Read more in our paper.
Are property prices in Spain falling?
No prices are not falling anymore in Spain. Real estate prices are rising since 2014 and remain far from the top: current average price per square meter in Spain is €1662 (end September 2021).
Can I get residency in Spain if I buy a house?
It depends if you are part of EU or not and if you have enough financial means to live. If you are not from EU countries, there are solutions, have a look at our article about the golden visa.