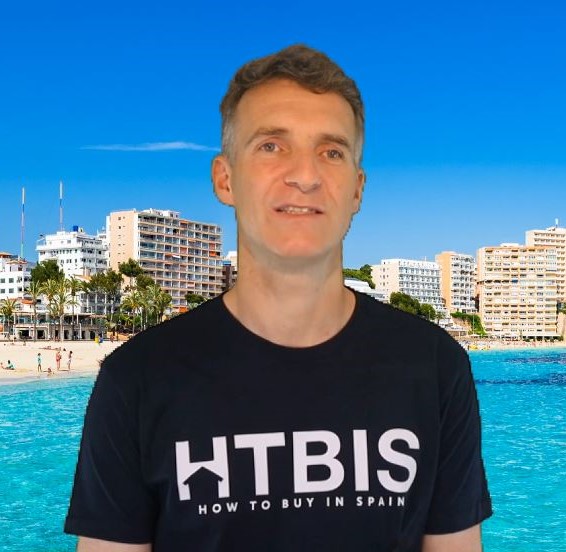 Reading time 6 minutes. Use our table of content for a quick read.
Last Updated on 18/07/2023 by STEPHANE
Click on any flag to get an automatic translation from Google translate. Some news could have an original translation here: News Nouvelles Nieuws Noticias Nachrichten
The Spanish Housing Market post-Covid-19: Our in-depth analysis.
This article is the fourth one, and the core of our analysis, of our dedicated reports on the Coronavirus, here is our introduction paper: What are the impacts of Coronavirus on the Spanish real estate?
Prices will come down as the economy slows. We should switch from a strong seller's market, which means a market where sellers have the last word, to a buyer's market, where the buyers will have the last word.
A lot of changes will take place in the Spanish real estate market in a post-Covid-19 era, here is a quick summary of our insights:
Fewer transactions for 1.5 years

, around -20% in 2020

The

Path to recovery will be economy dependent

Spaniards will be more "picky" when looking for housing

New criteria will become more important for house searching

: space (inside and outside) and light, two scare attributes in city centres

Madrid, Barcelona, Bilbao, and Santander

should remain

the strongest markets
Spanish coasts and tourist areas could suffer

more short term due to lower demand and higher supply

Some foreigners could decide to relocate in Spain
Of course, an important question remains for many of our international readers: when will the travel ban be removed?
In this article, we will review the impacts of the Coronavirus on the Spanish Housing Market and analyse in detail:
So let's start.

What are experts' expectations for the Spanish housing market in 2020 and 2021?
Is the real estate market in Spain back to "business as usual"?
Our understanding is that real estate agents will reopen doors on the 11th of May for general business.
What real estate business changes will be due to Covid-19?
Of course, one of the first impacts was that all house viewings were cancelled as the real estate market was frozen for two months in Spain.
A backlog of pending transactions has to be resorbed as well.
Two big trends will be seen midterm in the real estate industry
The

digitalisation of the industry will accelerate

. We are happy to be part of this as we facilitate the purchase of Spanish properties with our network of local partners. Of course, we are strong believers in this trend of online business facilitating transactions: real estate agents will create 3D showings, electronic signing of documents will become more common, and many other possible changes
To keep business running, the industry will have to put sellers and buyers at ease by taking

measures to increase safety

:

Precautions should be taken

during any interaction with people: this means, in the office or during viewings:

social distancing, wearing masks, and of course regular sanitising…
Meetings will be organised on an individual basis to eliminate groups of people coming into contact
Viewings should be well prepared

: unoccupied homes, masks and hand gel provided, lights already turned on, doors all open (even for closets) so that no touching is needed

Signing meetings

could place clients and employees in separate rooms and connect them via a video meeting

Sellers could have a difficult time with strangers

coming into their home if they are still living in it
In short, this means that the industry will have to invest more into IT tools, and people as sales will evolve and be more challenging. The estate agent will need confidence from the sellers and the potential buyers. It will take much more time than before Covid-19, and in the beginning it will require more resources.
To conclude on the real estate business changes due to Covid-19: easy times are done for the industry: it will take more time to get a seller, to get buyers, and to make it happen. While there is a lot of uncertainty in the present world, one thing that is certain is that any step will be much more time consuming now, than before.

Experts' expectations for Spanish housing market in 2020 and 2021
In 2019, 501.085 residential transactions took place in Spain.
Unsold new homes
A quick look at the supply side of new homes to the market as this was the main issue in the 2008 crisis. The number of unsold new homes in Spain is 460,000 as of the end of 2018. (most recent data available). Read more here: Where are the new build properties available in Spain?
As 25 million homes exist in Spain, it means that about 1.8% of all the properties are unsold newly built properties. Find this statistic always updated in our "real estate Returns and Mortgages in Spain" table.
Experts expect 25% fewer transactions in 2020 and see prices decreasing up to 15% as written by eleconomista.es. Bankinter's analyst, Juan Moreno, published on the 27th of April an article in which he estimates that the price of housing in Spain will fall by around 6%.
Our insights on the Spanish real estate market
On the demand side
The housing market will not go unscathed, as consumer confidence and a strong labour market are the two essential elements in the decision to purchase a home.
Fewer buyers will come to the market than before:
Spaniards will be less active

to buy homes due to the

weak economy

As prices have risen steadily for the last six years nearly everywhere in Spain,

buyers are afraid to pay top prices

, we think this fear will vanish quickly IF the economy recovers

Some

Spaniards will want to buy a new home fitting with their new priorities,

which means most of the time either buying "higher quality" housing in the city centres (bigger with outside space) or outside the city centres if they can't afford it (but within acceptable commuting time)

Wealthy Spaniards will reassess their situation

and will look for bigger properties or buy second homes outside the city centres.

Fewer transactions by foreigners

short-term due to the travel ban and midterm due to the slowing economy in their home country: buying a holiday home is not an "essential" economic decision and as such will be postponed

Some foreigners could decide to relocate to Spain

to enjoy a higher quality of life

Cash-rich investors will take advantage of opportunities

(Spaniards and foreigners)
Read our to dedicated papers on that subject:
On the supply side
More sellers will come to the market than before:
Sellers from victims' family of the Coronavirus

Forced sellers due to the slowing economy

induced by the lockdown and the travel ban

Some Spaniards will sell their existing home

for a "better" home: more light, more inside space, more outside space (terrace, garden,…) which means most of the time sell "low quality" housing in the city centres

Sellers who are waiting due to the lockdown will be keen to sell as soon as possible

As seen above,

the supply of new homes is more reasonable than in 2008

but remains important
Related: What are the impacts of Coronavirus on the Spanish Economy?
Price evolution
Sellers that have to sell quickly will need to change their mind regarding price, vs before the crisis, and what is going get deals done. Have a look at our next section: Which Spanish real estate markets will thrive in a post-Covid-19 world? for a detailed analysis by region.
Of course, this should give a negative short term bias to official property prices. Midterm, the economy will tell us in which direction the real estate prices will go. We think that the trend should remain negative up until the end of 2021.
Two strong positives to keep in mind:
Don't miss our quarterly update on the Spanish property prices for all the top 20 Spanish cities.

Which Spanish real estate markets will thrive in a post-Covid-19 world?
Madrid, Barcelona, Valencia, Bilbao, Santander real estate markets
Yes, in the short term after the easing lockdown measures some people will be tight on cash or will need to move on and be willing to sell at a discount. For example we expect a maximum discount of 10% in Barcelona and Madrid city centres, and maybe a little more for other cities to get a quick deal done. Please remember that those markets were strong earlier on this year and benefited from a healthy (not crazy) rebound since the bottom of 2014.
There could be a real demand for rural properties outside cities with up to a 1-hour commute. They will benefit from people looking for more space while working in those 5 cities.
Prime residential real estate in Madrid, Barcelona, Valencia
We see a very minor impact for premium properties in those cities as supply is low and demand should remain high.
Interest from both wealthy Spaniards and foreigners.
Wealthy people are reassessing their life choices and going for more private spaces: Wealthy Spaniards will want to get more space as residential units are "small" even by their standards due to historic constructions in city centres.
Wealthy foreigners will reassess their life priorities as well and could decide to get more sun and buy a nice property in Spain.
Don't forget as well, that the current prices remain very competitive in comparison to European international cities. Read our Spanish property analysis for more on that.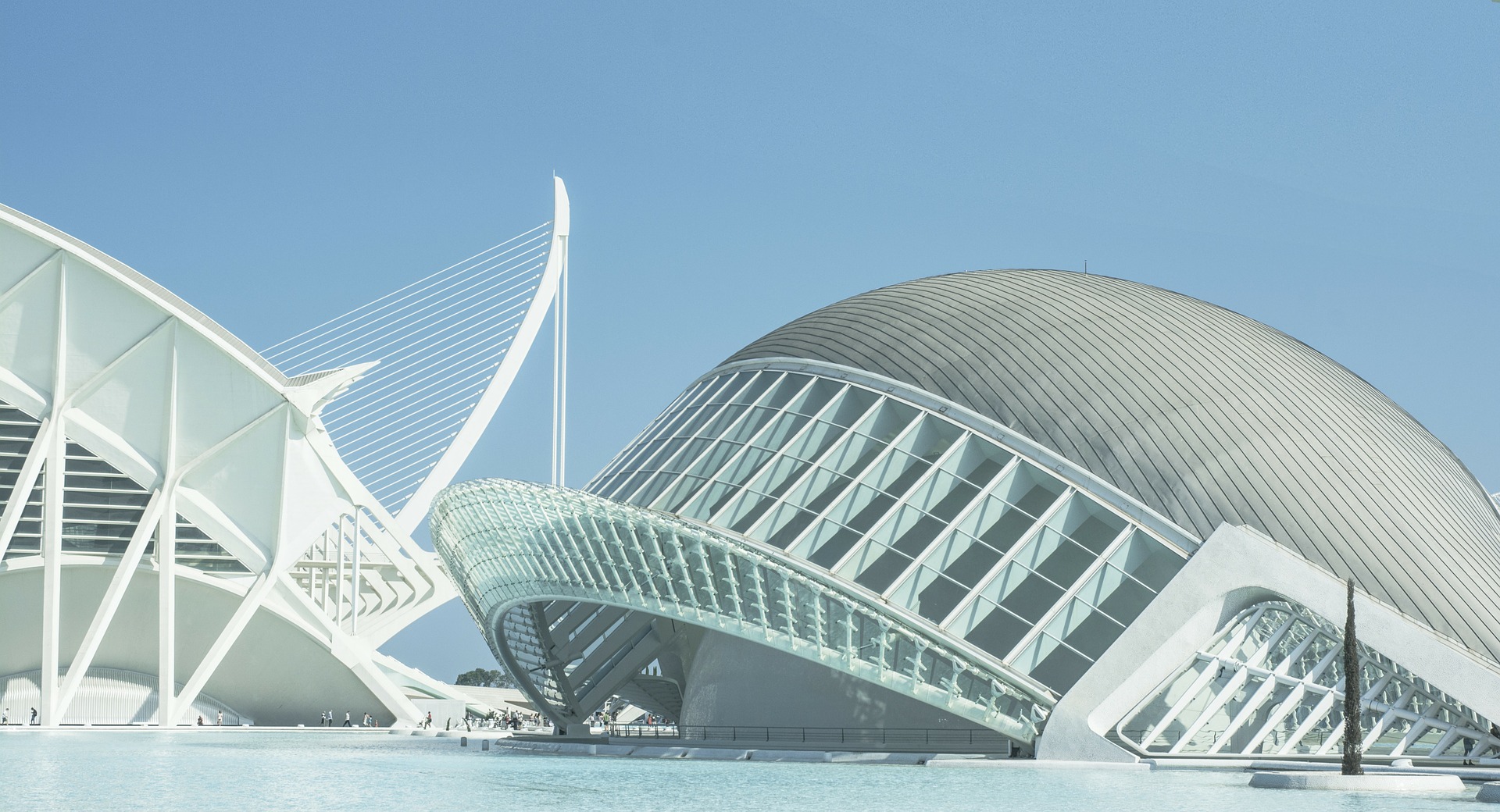 The specific case of the fast train "AVE" cities: Valencia, Alicante, Barcelona and Malaga
During our last two visits to these cities, we confirmed fast train accessibility with our local partners. Thanks to the fast Train accessibility, the "AVE": 1h46 for Valencia, 2h21 for Alicante, 2h45 for Barcelona and 2h38 for Malaga; these three cities are gaining traction from people living in Madrid to buy second homes. This trend could be accelerated due to Covid-19 as wealthy people living in the capital may be looking for more space.
The Spanish Costas real estate market
Many negative cross currents are impacting those areas:
Those regions heavily rely on tourism

. Regarding 2020 we have a lot of uncertainties: will the travel ban be lifted? Will foreigners be allowed to come on holidays to Spain?

The second one is that some

Airbnb owners could be inclined to sell their properties

, especially, the 'mortgage financed ones' which should bring more supply to the market.

Last but not least,

a lot of new build projects

are foreseen in these regions.
We wouldn't be surprised to see big discounts on resale, higher than 15% for some deals, and some discount for new buildings as more supply is coming to the market.
Read more on that with our newbuild section in two paragraphs.
For people who have known us for a while, they will be happy if they followed our advice and invested in cities with "real" economic activity rather than pure "touristic" cities. As we can see today, this was very important advice to follow.
If you understand Spanish and want to read further on the Spanish Costas property prices, here is another article published in the Expansion paper on the 10th of May.
Rest of Spain
We think that second-tier cities will suffer more than Madrid, Barcelona and Valencia and smaller cities will suffer even more. So, we wouldn't be surprised to see deals with discounts higher than 15% in the rest of Spain as the economic situation is bad.
Newbuild
More supply is coming to the market as the industry rebounded from the 2008 crisis for a few years up to 2019, which was the best year since then in terms of units sold. A few interesting facts:
This concludes our in-depth analysis of the Spanish Housing Market post-Covid-19. To end our analysis, we will cover those topics:

Don't neglect the basic recommendations to keep yourself and others safe:
maintaining a social distance of 2 m,
cover your mouth when you cough or sneeze,
avoid touching your face after touching hard surfaces where the virus can live.
Looking for a mortgage or a local expert in Alicante, Malaga, Valencia, Madrid, Barcelona,…? Ask us directly!
Senior analyst and strategist at HTBIS