Click on any flag to get an automatic translation from Google translate. Some news could have an original translation here: 
News
Nouvelles
Nieuws
Noticias
Nachrichten
We are existing for more than 5 years.
In this period, we have build our network of local partners: lawyers, property hunters, mortgage, insurance, currency transfer, currency hedging, tax advisors, new build properties from reliable partners,… and we have created exclusive content, more than 300 articles and even more webpages, to assist property buyers everywhere in Spain.
Thank you for your trust.
Here are our 10 most read articles of 2021 (written since 2017)
They all got more than 10,000 readers in 2021 only! This is huge.
Which are the cheapest places to live in Spain? – Cost of living in Spain
What are the best Spanish mortgage rates? – November 2021 update
Your ultimate Spanish mortgage calculator: What is the cost of your Spanish Mortgage?
Your ultimate 2021 guide to your Spanish NIE number – NIE Spain
What return will you make on your Spanish Property in 2022? +7%
What is the real cost of buying a Property in Spain in 2021?
What is the real cost of owning your Spanish property in 2021?
The last bank repossessions on the Costa Blanca? 12.000€ only?
Don't miss any of our articles in 2022
Follow us on social media (at the bottom of this article)
Don't miss our selection of our best 2021 articles, they are as good as the most read articles of 2021, the only difference is that the old articles got more coverage for a longer period while the articles written in 2021 have less traffic because they are new 🙂 ).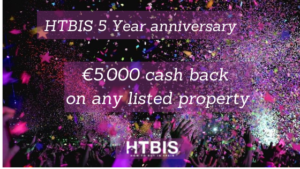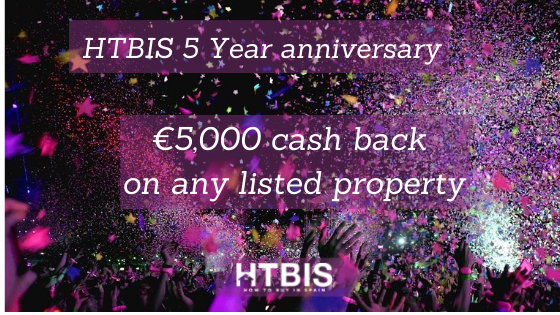 Senior analyst and strategist at HTBIS
Check the full HTBIS team here
SHARE with the colour icons at the bottom of your screen