Translate this page:
Spain is by far the leader with 20% of market share!
In 2014,  1,2 Bn nights were spent by tourists in Europe according to Eurostat.
The Top three destinations are Spain with 21,5% of the nights, Italy with 15,5% of the nights and France with 10,8%.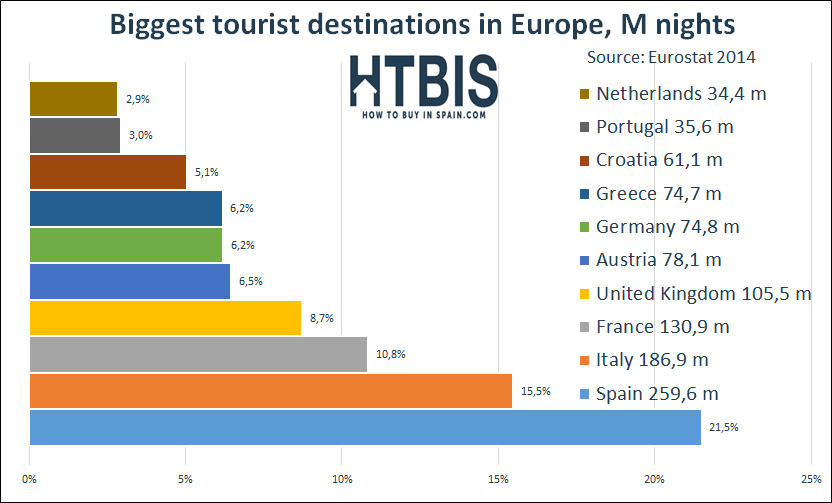 Here is the full table with the million of nights spent during 2014: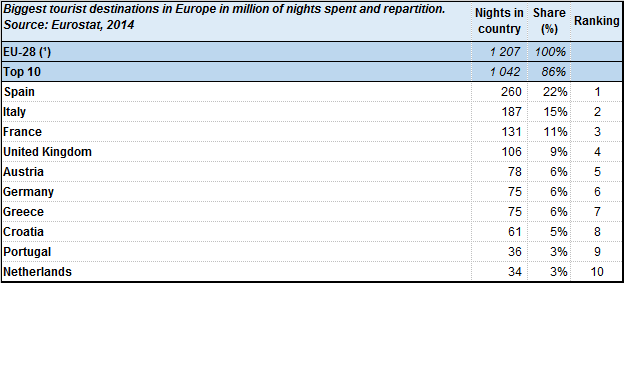 Looking for an expert in Spain? Ask us directly!
Senior analyst and strategist at HTBIS
Check the full HTBIS team here
SHARE with the colour icons at the bottom of your screen