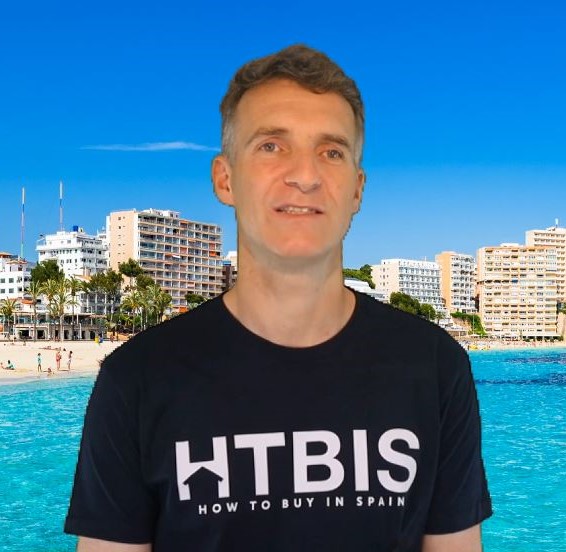 Reading time 3 minutes. Use our table of content for a quick read.
Last Updated on 29/08/2023 by STEPHANE
Translate this page:
Fundraising in Spain: A Market Overview, Financing Options, and Tips to Succeed
Spain has become an attractive destination for startups and SMEs looking to raise funds. The country's entrepreneurial ecosystem has been growing rapidly in recent years, with a thriving startup scene and increasing interest from foreign investors. However, raising funds in Spain can be challenging, especially for foreign entrepreneurs who are not familiar with the market. In this article, we will provide an overview of the PE/VC fundraising landscape in Spain, the financing options available, and tips to succeed.
Spain as a Place for Fundraising – market overview
More and more startups come to Spain to fundraise. According to Invest in Spain, more than 2 billion euros were invested in startups in 2021. Some of the key players in the Spanish fundraising market include venture capital firms such as Kibo Ventures, Nauta Capital, and Seaya Ventures. Foreign investors such as SoftBank are interested in this market too. They've invested in several Spanish startups recently. 
There are a number of industries which are the most interesting for investing in — real estate, fintech, e-commerce, and biotech are among them. Since the country has a stable economy, attractive property prices, and favourable legal and tax systems, real estate is a good opportunity for investors. Spain's property market has been on the rise in recent years, with the country's housing market bouncing back quickly after the 2008 financial crisis. The average price of residential property in Spain increased by stongly since 2014 as we wrote in our Spanish real estate report: Spanish real estate prices rose by +3.3% over the last 12 months: the top 20 markets!
Also, non-residents are only required to pay income tax on rental income earned in Spain and the tax rate is relatively low in comparison to other European countries.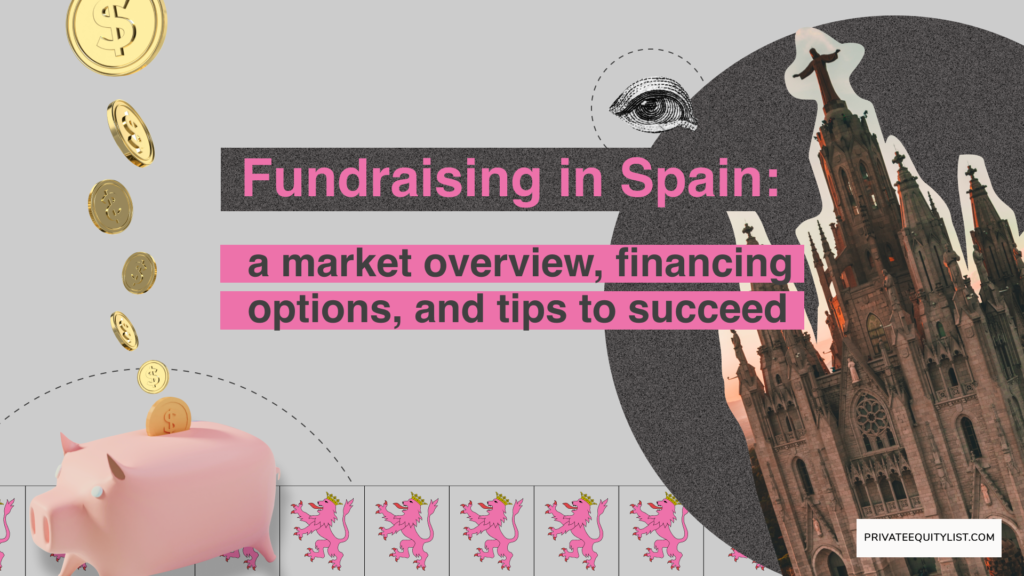 Financing options in Spain
For those who're looking for investments in Spain, there are several types of financing. There are more than 70 active PE&VC funds investing from early to late-stage. One-third of them invest in real estate businesses. Let's take a look at 5 notable funds in Spain with their AUMs:
Here is the full list of other funds.
There are also a number of Spanish grants, incubators and accelerators. These organizations provide various resources and services, including mentorship, networking opportunities, and access to funding.
One of the most prominent accelerators in Spain is SeedRocket, which has supported over 100 startups in the country. The accelerator offers a four-month program for early-stage startups, providing mentorship, training, and access to investors. Another notable accelerator is Wayra, which is part of the global accelerator network run by Telefónica. Wayra provides funding, workspace, and mentorship to startups in a variety of industries, including fintech, cybersecurity, and artificial intelligence.
In addition to accelerators, there are also several incubators in Spain that support early-stage startups. For example, Demium Startups is a pre-seed incubator that provides funding, mentorship, and resources to help entrepreneurs launch their businesses.
Other incubators in Spain include:
Conector, which specializes in digital startups,
Tetuan Valley, which focuses on supporting tech entrepreneurs.
There are also crowdfunding/crowdlending options for startups in Spain. They're presented by the platforms: October, Housers, Crealsa, Colectual, StockCrowd IN, Inveslar, Arboribus, Growly, Loanbook Capital. You can search for crowdfunding and crowdlending Spanish actors by clicking on the link.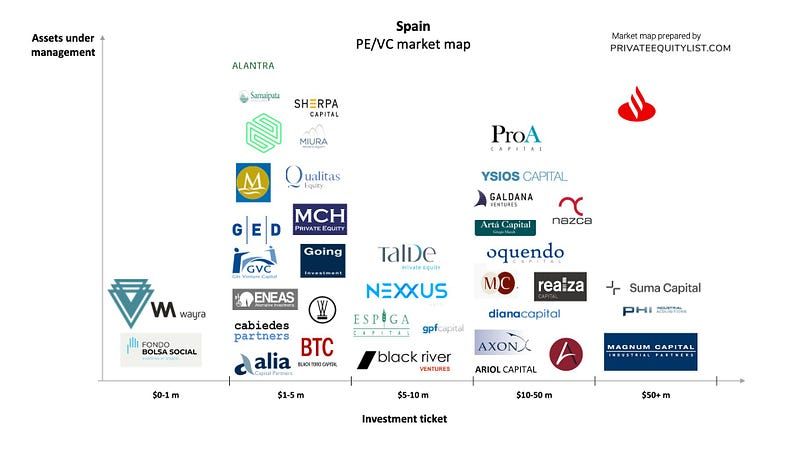 Tips to succeed
You should keep in mind several factors to successfully attract investments in Spain. 
Have a solid business plan.

Know your goals, strategy and financial plan.

This will help potential investors understand your vision and assess the potential return on investment

Understand the local market.

Learn who are your competitors, and how communications work: be transparent and excited about your product but also have patience, Spanish investors appreciate it.

Build a relationship before asking for investments.

Learn who are your competitors, and how communications work: be transparent and excited about your product but also have patience, Spanish investors appreciate it.

Take advantage of government incentives and grants.

The Spanish government offers a range of programs and incentives to support startups and small businesses, including tax breaks, grants, and low-interest loans. By taking advantage of these opportunities, you can demonstrate to investors that you are committed to growing your business and have the support of the government.

Use smart search of investors.

With the Private Equity List platform, you can search around 6000 PE&VC funds, 1600 accelerators and incubators and 23000 investor contacts using smart filters: fund country, investment ticket, industry focus and more. Start smart search right now with 50% OFF code given for HTBIS readers for 1 month of the PRO plan: PRO50
Don't miss our other article on the subject: Why not start up in Spain?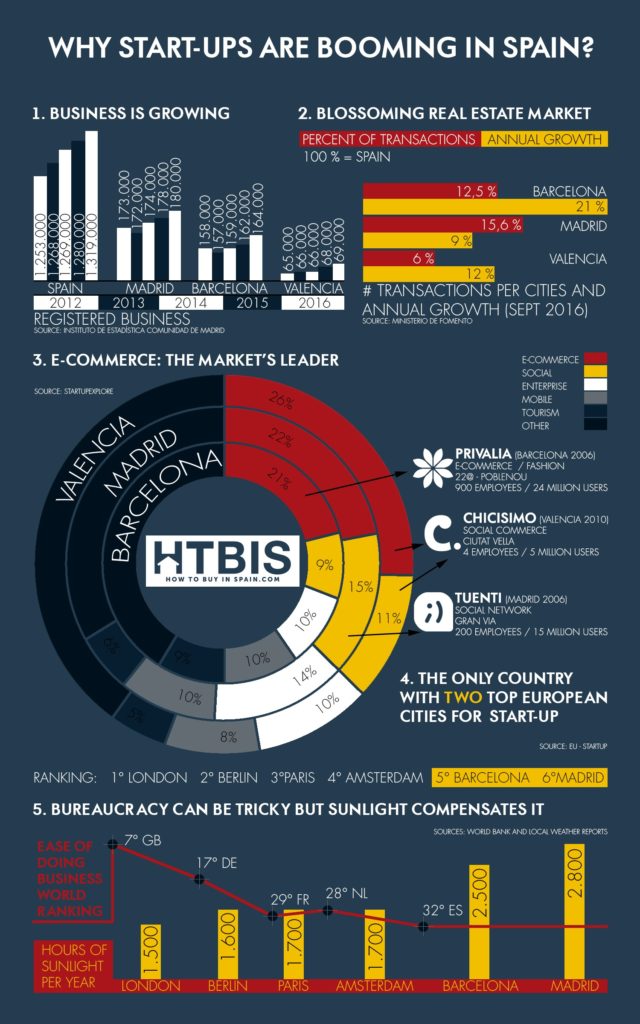 Looking for an expert in Spain? Ask us directly!
Senior analyst and strategist at HTBIS