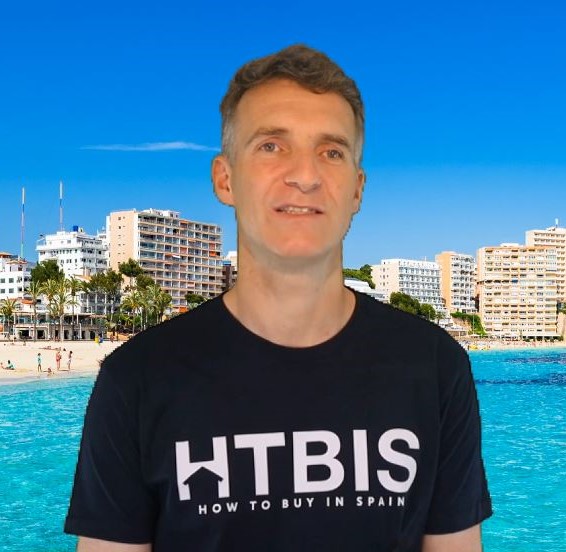 Reading time 7 minutes. Use our table of content for a quick read.
Last Updated on 02/04/2023 by STEPHANE
Automatic translation from Google translate:
Looking for a property finder? Check the full profile of all the property finders within our network.
6 essential reasons for loving your property finder in Spain
Are you familiar with the legal procedure in Spain? How to check the technical aspects of the property? It's not about having experience in property purchasing but being familiar with how the process works in Spain. Every country is different.
Overall, even if the process might sound easy, believe it or not, you will have a lot of questions and doubts during your purchase process and you will need assistance.
Spain is different, and most Spanish service companies do not work the same way as what is expected from a service provider in other, specifically Northern European countries and the US. Expectations are simply higher. Having a personal shopper will first help you to get all the purchase process in a professional way.
At HowtobuyinSpain.com, our mission is to help foreigners to understand the Spanish real estate market and to find qualitative partners on the ground. Since our launch, we developed a network of professionals partners with local offices all over Spain and talking the languages of the buyers. We work with many local experts for the property hunting: Pierre, Raf, Wim, Bernard,… but as well many experts in legal and tax advice, Architects… Fill this form in order to be directly in contact with our local specialists.
It´s very hard to make an important judgment or decision. Buying a property is for most people the second biggest expense in their life, after their own house. People need someone they can trust to help them, to answers all their questions, and give them guarantees that things are all right or to stop them when things are not all right. Nobody wants to make a mistake when buying something, and certainly not when it is your dream and possibly the second biggest expense you ever made in your life.
Let's have a look at the 6 reasons why you should take a personal real estate shopper
1. He knows the market
When you are not familiar with the market trends, prices, neighbourhoods, don´t speak the language and lack the experience in buying a property in Spain, you can lose a lot of time and money or simply end up giving up on your dream. This can stress you out. Your personal real estate shopper is there to assist you.
He knows:
the market and the prevailing prices and the last deals traded,
the neighbourhoods,
the reliable partners,
which properties are coming to the market before they are visible by others.
2. He will save money for you
Once you found your property, your personal real estate shopper knows if the price is correct or not, he will negotiate the best deal for you. This will save you a lot of money, and for many deals, you will recoup your personal shopper fee by itself!
3. He will save your time
Your personal shopper will search the market for you. He has is own contact in the industry and is doing this 7/7, 10hours per day. He is on the ground and can make many visits in one day… Surfing on the Internet in search of your ideal property, arranging meetings and visiting them will take a long time. It´s complicated. So, that's really obvious!
4. He will protect your interests
What are the properties that buyers are searching for today? Which one suits your project the most? Which are the best neighbourhoods in the city? Where to start searching? Who to trust? When you don´t know the answers to these questions, property buying can turn into a very stressful process. The property hunter is not working for the seller as the real estate agents are. His goal is to protect your interests: the interests of the buyer.
5. He speaks Spanish and your language
Language could be a barrier which brings additional challenges. The search is mainly in Spanish, as most local real estate agents are only speaking Spanish. And of course, all the legal paperwork in Spain is Spanish. So, it will help the process a lot to have a local intermediary speaking Spanish and at the same time speaking your language or at least English.
6. He will find solutions after your purchase
Once you bought the property, the real work starts: Opening utility meters, get in contact with the property owners, pay taxes,…
Any renovation works? I guess you will need some local partners, no? Buying for investment, I guess you will need a property manager,…
How does a real estate personal Shopper work?
It is a 6 steps process:
1. Interview with the customer
Most of the property hunter will organize a call in order to understand what the customer is ideally looking for. The customer will as well give is budget expectations. The property hunter will clarify if he thinks that he can find the ideal property within budget or not and will explain how the Spanish residential market is in general and how the local market is in particular. The property hunter will help the customer to define the ideal location according to his criteria's: specific requests, budget, but as well depending on the motivations of the buyer.
Two main motivations
In general, foreigners could have two main motivations for buying a property in Spain:
Holidays
Investment
And of course, some are looking to buy for both at the same time!
Buying a property in Spain has its own costs. Owning a property as well! So, it's important to know where you are going from the start!
Read our reports if you want to know more on that subject.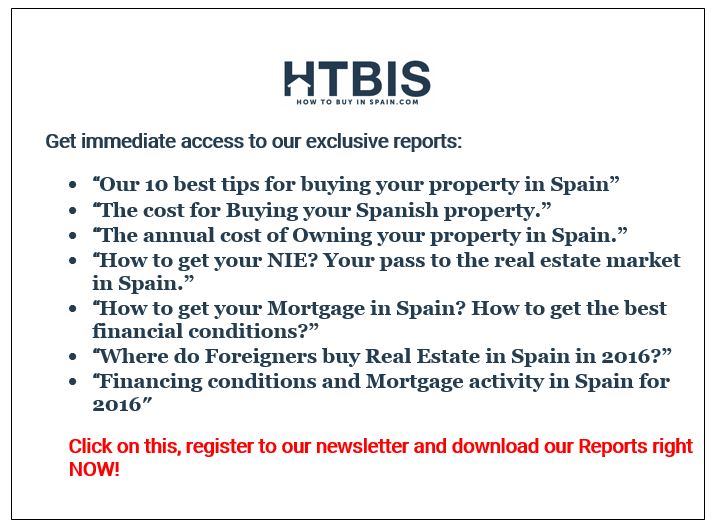 2. Contract
Once the customer knows all about the personal shopper and he is confident that he is the good partner, the real estate personal shopper will send his contract to the customer with the detail of his mission and the financial terms. After signing the contract, usually, the customer will have to pay an initial down payment to cover the initial costs and start the mission. Once the mission is completed and successful, the customer will have to pay the remainder, the "success" fee. That's another big advantage of working with a property hunter: he will get the big part of his commission, only if his mission is fully completed!
3. Search the market and Visit properties
The real search is starting now. The personal shopper will first establish a list of the different criteria's of his customer. Then he will get in touch with his contacts at many different real estate agents and he will search the market and the different portals. Once he has found a property, he will organize visits.
4. Feedback and exchanges with the customer
Once the personal shopper has found a property fitting the criteria's, he will revert to the customer. Depending on the market, if there are a lot of possibilities on the market, he will even come back with many different properties fitting the criteria's of the purchaser. Depending on the feedback from the customer, the personal shopper will continue is mission or not. In general, the customer will come as well on the ground, surely if his main motivation is a purchase for himself so that he can have a strong view on the different propositions and go ahead with any one of those.
5. Purchase of the property if agreement with the customer
Once there is an agreement on a property, the property hunter will begin to negotiate with the seller and will try to get the best price for his customer. At the same time, it's the start of the purchase of the property which involves many different steps. Please read our Infographic on those: "The 8 Steps of buying your Spanish property".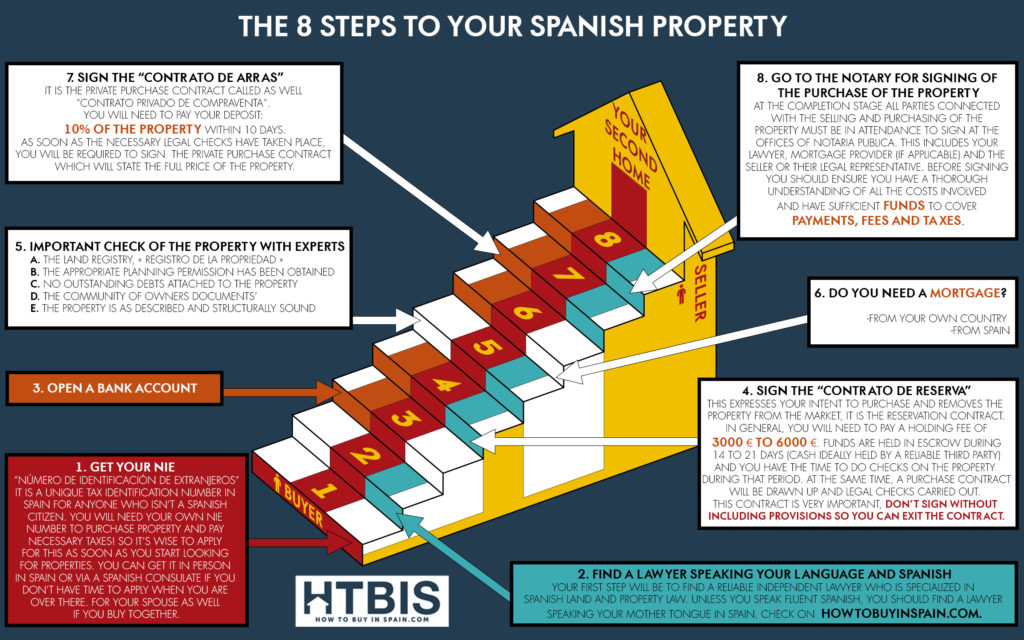 6. Assist the customer with formalities
Assist the customer with all the paperwork, the set up of utilities, the registration of the property with local authorities, with the community of owners…
But as well, help the customer to find local partners for renovation work or interior design. This part is as well important for foreigners as most of the time they don't know reliable partners and don't speak Spanish.
The best way to see what a property hunter does for you is as well to look at the real estate city trip to Valencia we organised in April 2018.
Last Transaction in Madrid? Written on October 2017
They bought a one bedroom property for €361.115 tax included for investment purpose. This was financed by a mortgage of €161.115. The gross revenue on the property is €35.855 and the net revenue (before mortgage cost) is €22.971, i.e. a 6.4% net yield before tax.
How is the market in Madrid?
With "a growing economy, low financing costs, good potential for rental returns and capital appreciation" the Iberian Peninsula's largest capital city, Madrid, ranks as the best European city for property investment.

Why is Madrid so attractive for property investors? First, Madrid's housing market has recovered and is posting new gains. Foreclosures were down by more than 30% in 2016 and housing prices are expected to increase by 4% in 2017. Future increases are forecast to be even greater: 19% from year-end 2016 to 2021. Although prices are recovering, they are still some of the lowest in Europe, averaging 3,353€ per square meter.

Even more enticingly, Madrid has rental yields of 5.2%, the highest rental yields of any European capital city, and some of the highest in the world.

This combination of low real estate costs and rising rental prices in Madrid are big draws for property investors. To learn more reasons why the Madrid property market is so attractive, read our ealier paper: Madrid in the Top 3 European Cities for Property Investment.
Read our full report on the real estate market for the 20 biggest Spanish Cities: All you ever wanted to know about the top 20 Spanish Cities real estate markets – including price evolutions
A quick description of Pierre and his team
Pierre and his team are active on the market since more than 7 years, they served more than 800 clients and managed investments of more than 8.3m€ (nearly $10m).They help busy international professionals to find the perfect property: they provide property search, negotiation and property management services to help people from all around the world to buy in Madrid. They are an international multi-lingual team dedicated to helping international people just like you make their Madrid projects come true and without the stress and uncertainties. The average return that we get for our clients is 10.6% (includes capital appreciation and rental income – all after costs).

They speak in English, French and Spanish.
Check our most recent article of February 2018 on Madrid Property hunting: Madrid property investment: a Case study with the last update on the real estate market in Madrid.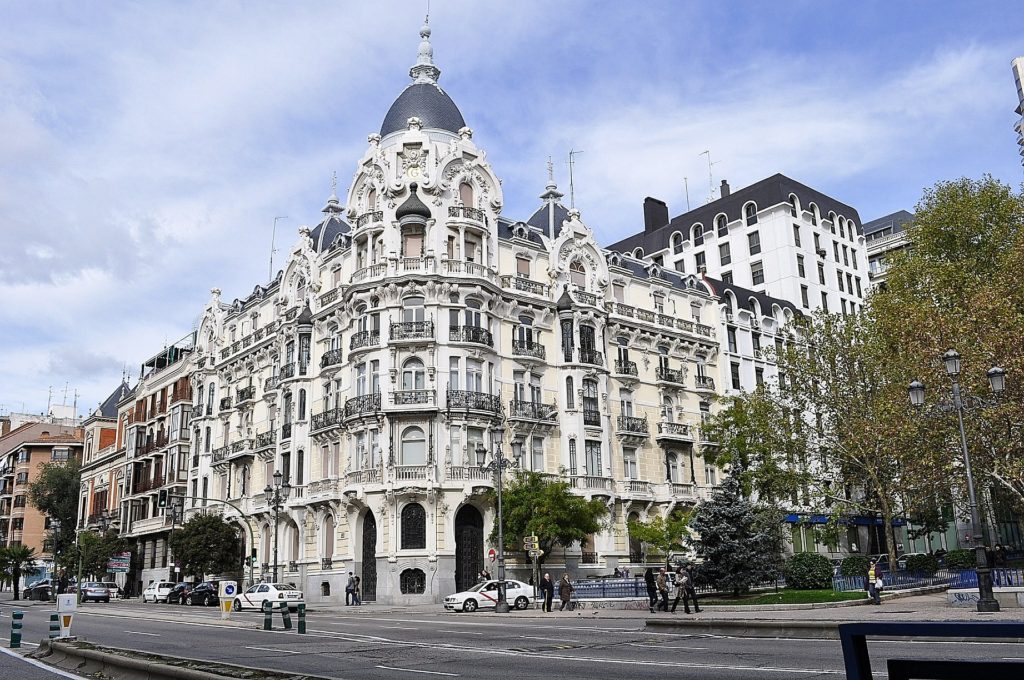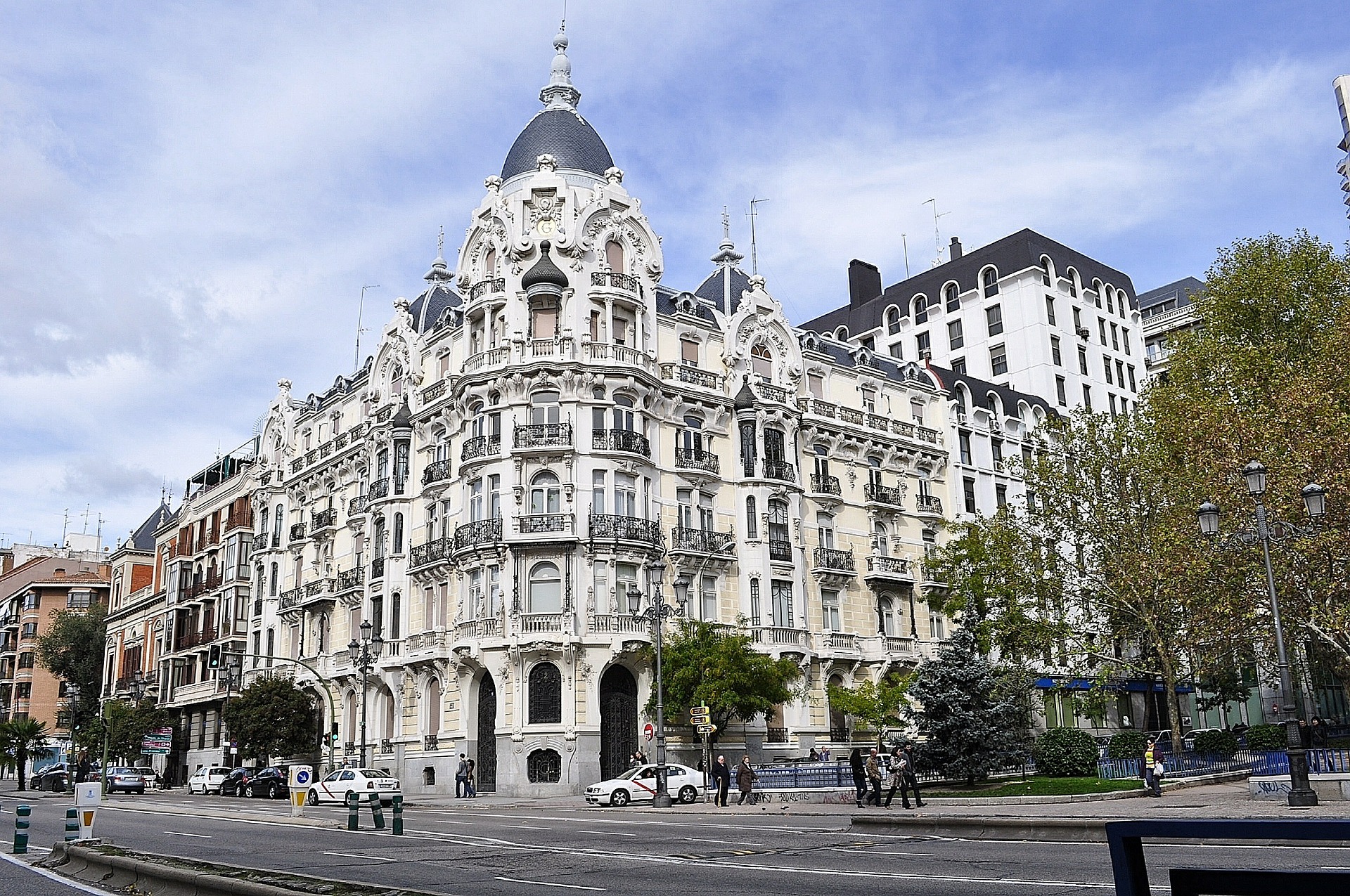 Last Transaction in Barcelona? Written on October 2017
Signed on October 26th 2017 (it´s hard to be more hot-of-the-press). Two-bedroom apartment of 84m2 in the heart of the trendy area Gracia, in a beautiful classic building and containing historic elements like mosaic floors and vaulted ceilings that are typical for Barcelona. Who buys and why? A Belgian buyer, as an investment to rent out. We will fully renovate the apartment in order to create a lovely space and achieve attractive rental incomes and created added-value. Located in a traffic-free street, with plenty of sunlight (south-orientated) and with a common rooftop terrace, which is a unique asset in Barcelona. Purchase price: 258.000€. We negotiated a considerable discount for the buyer and more important to note is that the property was sold "pre-market", we saw it first before hitting the market. This is the second investment property that this buyer purchases this year in Barcelona. Beside the buying process, INSPIRE will manage as well the renovation and renting out. Expected returns on own capital from the investment are 10%, not taking any potential property value increases into account.

During the past few months at Inspire we have closed purchases for a total value of 3M euro and we are currently working with a total investment budget of 10 million euro across our different clients, of which about 75% are international buyers.
How is the market in Barcelona?
Barcelona is a market where we see every year an increase of approximately 15% in international buyers. Also the total number of buying transactions is going up year after year, as well as the prices do. Barcelona´s lifestyle is hard to beat and in terms of properties, the city plays in the global real estate champions league. Barcelona is a city that is a magnet and that´s not only because of it´s attractive property market. People love the city, the lifestyle, the climate, the ease of cheap travel options to come to Barcelona, the good food, … in other words a real cosmopolitan vibrant city at the Mediterranean sea.
A quick description of Raf and his team
We are passion, effort, high performance, an answer to a deep need. We are enthusiasm and focus. We are a Barcelona based company offering innovative buyer-focused Property Finder services. We do not sell houses but help you find and buy your dream place by exclusively defending your interests and guiding your through the process from A-Z, till you have the keys in your hands, including full legal advise, technical and financial help. Buying made easy.

They speak in Dutch, English, French, German, Russian, Spanish and Catalan.
Check our most recent article of May 2018 on Barcelona Property hunting: Barcelona property investment: a Case study with the last update on the real estate market in Barcelona.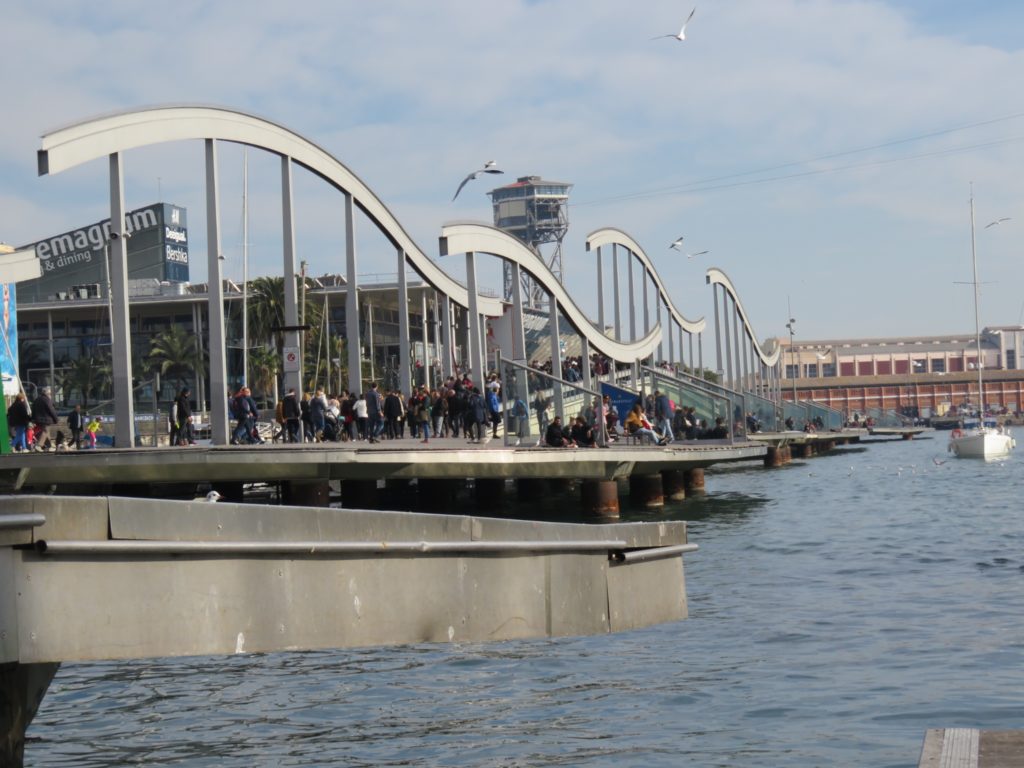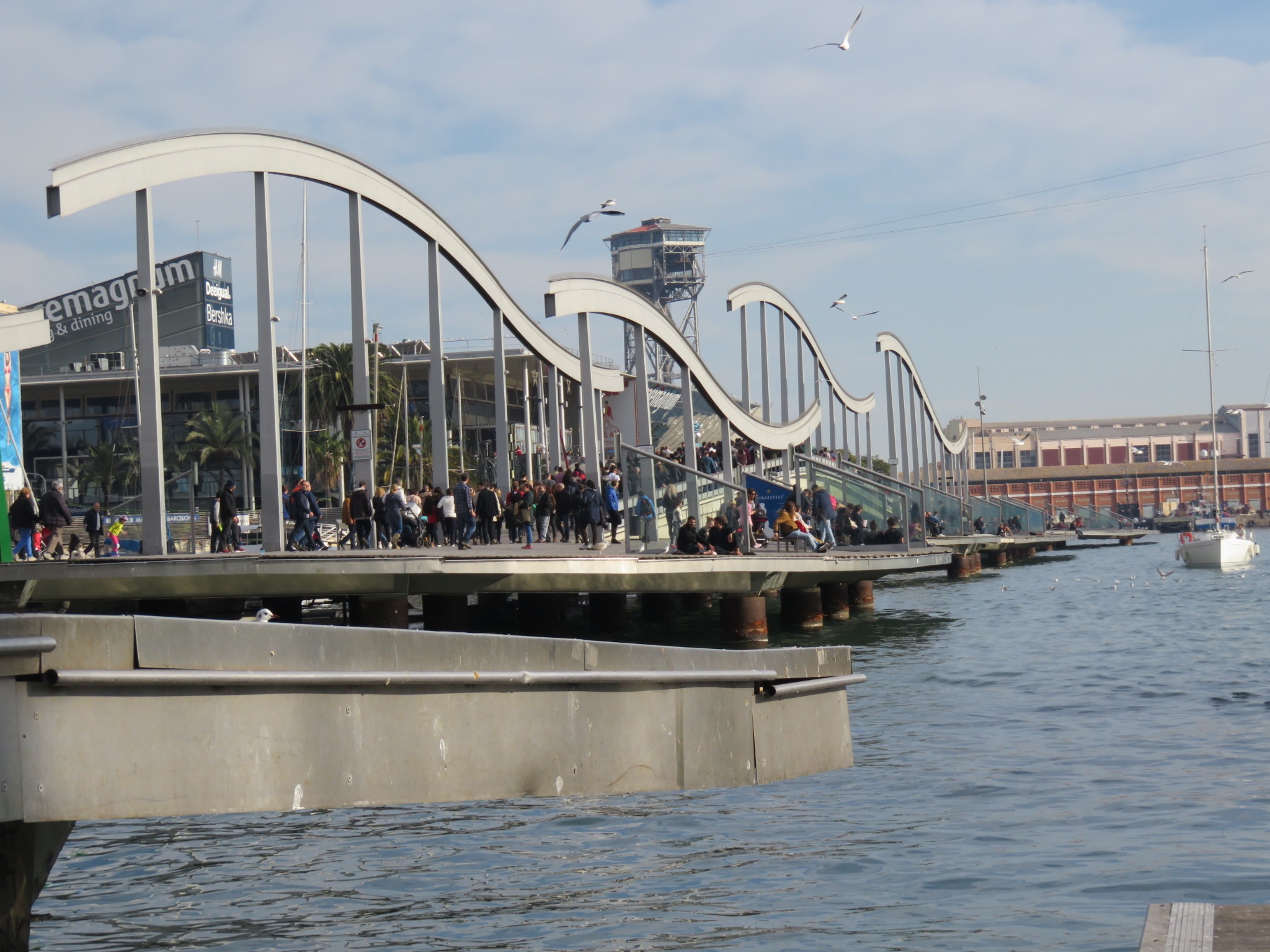 Our property hunter in Malaga:
Last Transaction in the Costa del Sol? Written on October 2017
Between Malaga and Marbella, we bought for a couple in their 40s, a very beautiful and spacious 2-bed/2-bath apartment in a well maintained community. The apartment has 90 sp meters and was listed between €200.000 and €250.000. The couple was looking for a mixture of personal use and occasional renting. It's location is perfect as it is 20 minutes from the airport and is within walking distance to the sea. Ideal!
How is the market in the Costa del Sol?
In spite of fears that uncertainty over Brexit was going to depress the recovering market, we have seen good and consistent demand over the last months from a variety of Northern European countries, in particular Belgium. Stylish new developments are also reappearing in many places along the Costa del Sol. As long as they are in prime locations and of high quality, they should be able to find buyers. We don't see heavy leveraging (debt financing) or speculative attitudes (buy to sell) among buyers, which is a sign that the market is healthy and will remain so for the coming years.
Read our full report on the real estate market for the 20 biggest Spanish Cities: All you ever wanted to know about the top 20 Spanish Cities real estate markets – including price evolutions


Last Transaction in Valencia? Written in October 2017
Our client bought an industrial building in Javea (Alicante) for a future transformation with a 2 level loft including an inside swimmingpool, we talk of 340m2 and 2400m2 ground: the price was €645.000, taxes and charge included. The renovation works are estimated at €325.000. This transaction did not need any financing and this property was purchased to become a second home.
How is the market in Valencia?
The market is down in the Valencian community, -4% compared to the overall growth of 3% in Spain. The price for Castellon, Valencia and Alicante are on average at 1,386 eur/m² with important variations between the coast and the interior. Sales continue to grow and the interests on those markets is increasing.
The Valencian community has 19,657 real estate companies (INE 2017). That is why it is very important to choose a reliable partner as your real estate agency. Should your motivation be an investment or a holiday home it's important to benefit from reliable and independent services.
Read our full report on the real estate market for the 20 biggest Spanish Cities: All you ever wanted to know about the top 20 Spanish Cities real estate markets – including price evolutions
A quick description of Bernard and his team
Bernard fell in love with Valencia during his Architect studies in 2000. He is working as an Architect in Valencia and Alicante since 2005. He is working with his team on Architect missions or as a property finder.

They speak in German, English, French and Spanish.
Check the feedback from our real estate citytrip we organised in Valencia in April 2018 with our local property hunter, Bernard.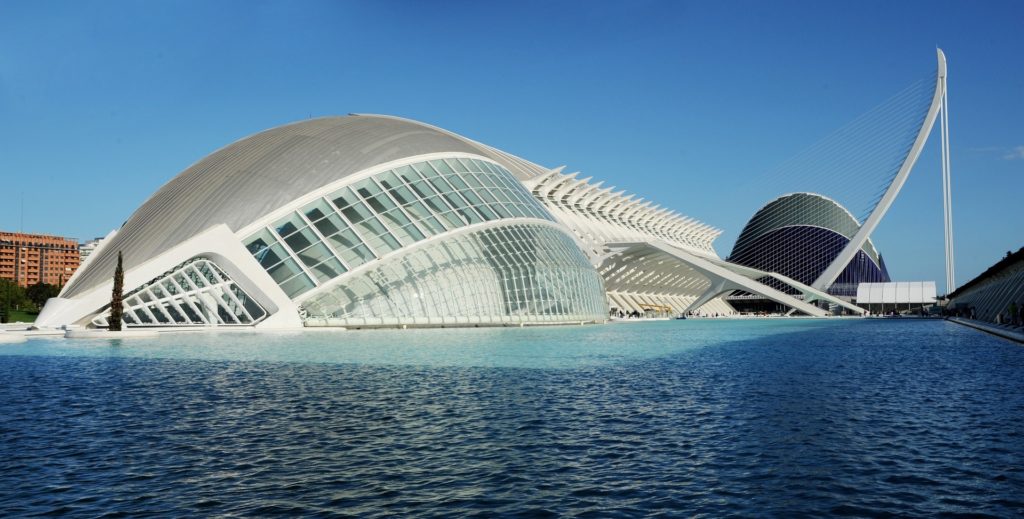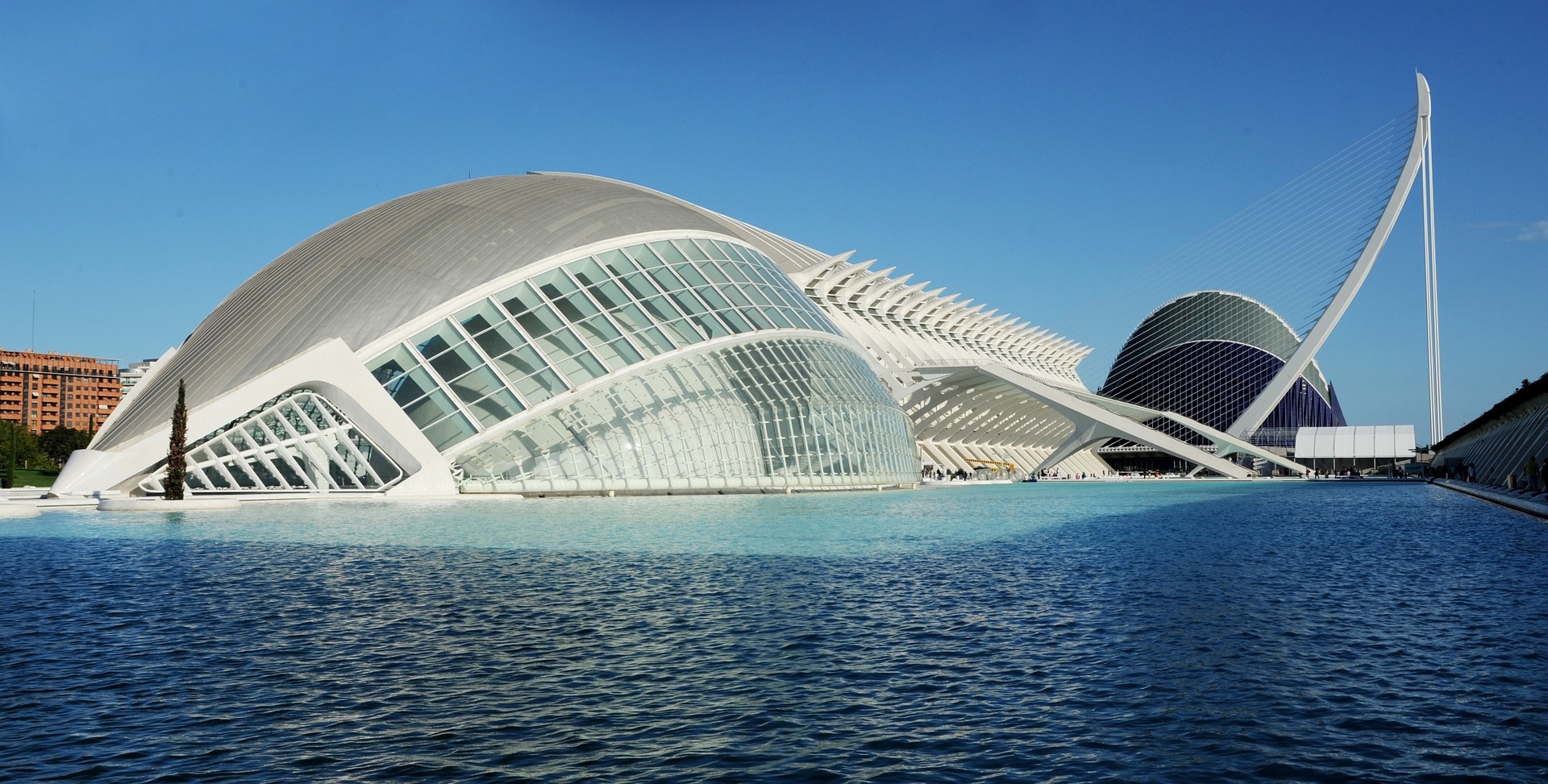 In conclusion, a real estate personal shopper will make it quicker, easier and cheaper!
Check the list of our partners active as real estate personal shoppers in Spain. We can't list all our partners in this section so don't hesitate to ask us directly if you have a request by filling this quick form.
Looking for an expert in Spain? Ask our network of local partners directly!
Senior analyst and strategist at HTBIS
Check the full HTBIS team here