Translate this page:
In less than six months, this news is one of our top read news, we got more than 1.000 readers, on its way towards 2.000!
So we did the work for you:
Here is the list of all the portals selling bank properties in Spain
We regrouped all those portals in our "useful links" section: Properties for sale by Spanish banks.
If you want to search on a map, Altamira, one of the biggest player did the work: map of Altamira properties in Spain.
Idealista, the biggest portal of real estate in Spain, lists 30 000 properties of Sareb and 16 000 properties for Altamira.
Another good news for those properties is that from time to time you can get up to 100% mortgage (vs the more standard 70%) at very good rates!
So, why not have a look?
If you want other interesting sources for Spanish bank properties for sale, read our article we published a few weeks ago or go to our web page with all the Spanish bank websites regrouping their properties for sale.
Get our weekly insights right to your mailbox? Register to our newsletter:
Subscribe to our weekly eNewsletter: Benefit of all our work and get it directly in your mailbox!
Looking for a second home? Check our infographic on the second home buyers in Europe:
Who are the second home buyers in Europe?
Why they want a second home?
What are the criteria's for the ideal home?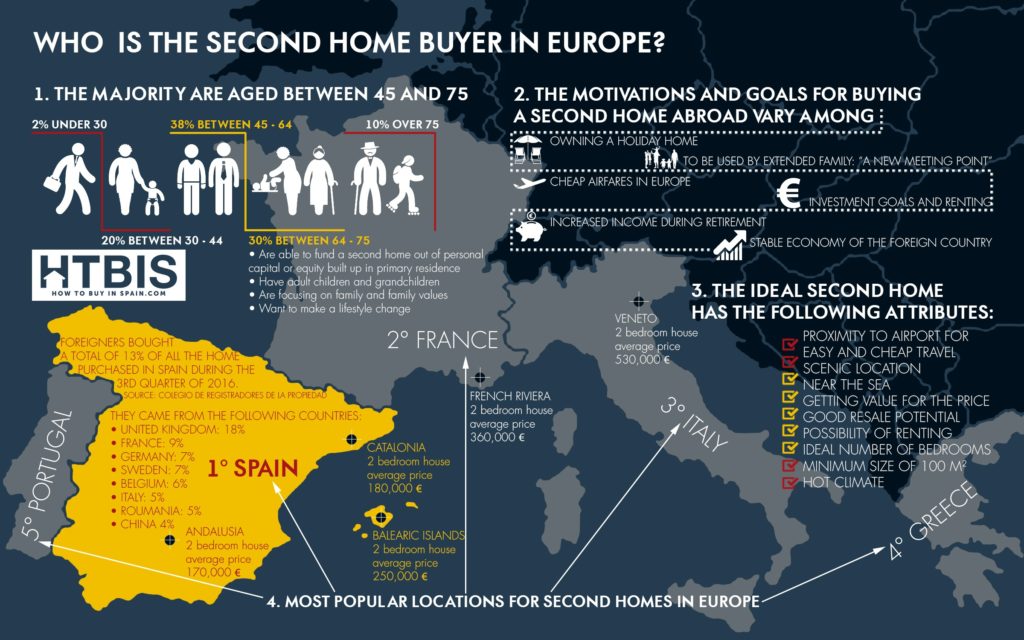 Looking for an expert in Spain? Ask us directly!
Senior Analyst and Strategist at HTBIS
Check the full HTBIS team here
SHARE with the colour icons at the bottom of your screen