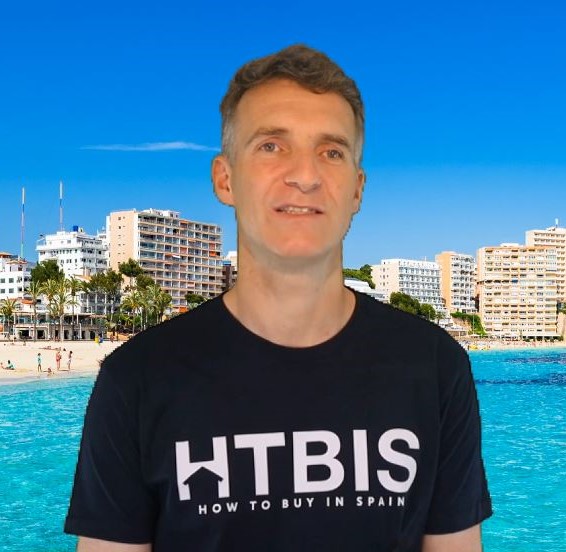 Reading time 5 minutes. Use our table of content for a quick read.
Last Updated on 17/04/2023 by STEPHANE
Click on any flag to get an automatic translation from Google translate. Some news could have an original translation here: News Nouvelles Nieuws Noticias Nachrichten
First you have to set up the objectives of your B&B
After that, you will need to look at the selection criteria for your B&B. We will discuss that in the second part of this article. But first, let's look at the objectives of your B&B.
A real project, not a choice by default
First of all, it is necessary to make a real introspection; to discover the "why" of your choice. Is it due to too much professional stress? Are you fed up with a too cold/wet climate? The fear of never seeing an old dream come true?
In the end, it is not necessarily answering that matters but rather asking yourself the question. The most important thing is that it is not a default choice, but that it results from a real positive dynamic.
Be in sync with your true self
It is fundamental to define one's "spiritual" objectives because the "physical" configuration of the real estate will have to correspond to these objectives.
An individual introspection, then a pooling
Very often, the choice is made between the 2 partners. It may happen that the desires and expectations of the two partners do not always coincide. A dialogue must happen in the project, in order to understand and take into account the expectations of each other.
These mutual goals will be translated into "weighted criteria". The challenge is to match these personal criteria in a common project. How do we achieve this?

Let's check the specific case of Maria & John
Along these articles we will follow a couple in their B&B adventure. Maria, 51, is Finnish. John, 53, is Irish. They have lived in Holland for 30 years and have two children aged 26 and 24 who are both sentimentally in a relationship and are financially independent.
Maria and John want to change their life and open a guest house in Spain.
Maria wants to leave her country's grey skies. She is a painter and sculptor, and also an excellent diver. When leaving to live in Spain, she would like not only to personally enjoy the sea, but also to organize one or another snorkeling activity with her future guests. She wants to buy a property with a rustic character with beautiful stones, large rooms and rather luxurious and beautiful gardens. She also needs space to store all her diving equipment, in addition to the Jet Ski she just bought. She also loves to cook and is looking forward to preparing delicious homemade breakfasts in a spacious and functional kitchen.
John worked in the financial sector; he is looking for a "cooler" life. He would absolutely like to improve his golf skills and realize that, for that perspective, Spain is a fantastic country. The offer of greens is indeed impressive, whether in terms of quality or quantity. He also wants to welcome travellers to his guesthouse and wants to dedicate time rather than needing to maintain a large property. Comfortable with numbers, he is concerned about the costs of the future B&B. For example, he would like to have renewable energy sources in order to minimize maintenance costs. He assumes that the building must be new to provide satisfactory energy performances.
In terms of timing, Maria & John would like to buy this property within 6 months. They plan to live in Spain and run their B&B for the next 10/15 years. They would then return to their country of origin and leave the property to their children.
How to reconcile these two visions?

How to select the perfect Bed and Breakfast in Spain?
Determine your budget
The heart of the matter, again and again. Every dream comes at a cost, and respect of the budget will serve as a major marker separating the possible from the impossible. This is the first step. You can do it yourself or call your banker, your personal advisor or your accountant.
Determine your total assets value
First of all, it is necessary to estimate the relative value of Maria and John's global assets. This inventory will include:
Real estate & invested cash (funds, stocks,…)
Savings books, pension savings
Life Insurance and group insurance
Physical assets (paintings, cars, …)
Deductions: outstanding balance and other debts
Concretely, let's have a look at the assets of Maria and John
| | | |
| --- | --- | --- |
| | Maria | John |
| Real estate (« unliquid assets, ») | 150,000 | 150,000 |
| Invested (« financial market funds ») | 100,000 | 140,000 |
| Savings (« available cash ») | 120,000 | 20,000 |
| Corporate capital invested | 0 | 40,000 |
| Life insurances | 20,000 | 30,000 |
| Physical assets | 10,000 | 20,000 |
| Debts | 0 | 0 |
| Total | 400,000 | 400,000 |
The couple's global net assets amount to an estimated 800,000 €.
If we take into account that, ideally, the real estate assets can not exceed 90% of the global belongings, the limit for Maria & John is therefore fixed at 720,000 €. By deducting the existing real estate (300,000 €), we arrive at a total of 420,000 €. Taking into account global Spanish acquisition costs of 15% (registration, notary, small development costs), we come to 365,217 €. This amount represents the maximum amount (excluding fees) available.
This is the amount that Maria & John will have to take into account when they check the real estate offers.
The overall amount (420,000 €) could be self-financed mainly from own funds (the available cash amounts to 380,000 €). It could also be linked to a mortgage credit, classic or bullet type. This could be a very tax-efficient process. One thing is certain. The more important the self-financing part is, the more attractive client for a bank you will become, and therefore the better your borrowing conditions will be.
Your borrowing capacity will also depend on your income, of course. As explained in our first theme, you should ideally benefit from other financial resources, apart from those generated by the B&B. Count on the fact that one-third of your net income can be used to pay off the credit.
For more on that, read our paper: Your definitive guide to your Spanish Mortgage: How to apply? How to get the best rates? It was written as a help guide for financing your second home but could be useful to check financing conditions for your B&B in Spain.
Now that the budget is set, Maria and John can move forward.
How to reconcile everyone's expectations?

Our tip: Ranking all the criteria for each potential property in a worksheet
The idea is simple: to create a weighted matrix containing the physical characteristics (pragmatic, rational) of the house, we will call them the Criteria and by giving each of them importance (personal, irrational).
The confrontation of intangible dimensions with "mathematical" values will grant a rating to each estate.
Listing them in a table will help in comparing the different properties visited by giving each of them a global score.
The CRITERIA are rational and apart from personal feelings. They are formed beforehand by Maria and John in the form of an exhaustive list of each of their personal criteria.
The other dimensions give a score to these criteria. They are irrational, namely:
The WEIGHTS – ranging from 1 to 5 (best) – indicate the importance of the criteria for the person. They are specified on the worksheet before visiting the property.
The RATINGS – ranging from 1 to 10 (best) – will be completed after the visit to the property and indicate the level achieved by the property for this criteria.
By multiplying WEIGHTS and RATINGS, each CRITERIA will get a personal score. By adding all these values, we will apply an overall score to the property.
To sum up, here is the step-by-step guide to your ideal B and B:
List the CRITERIA of the ideal property
Give a WEIGHT for each criterion
Visit the potential properties and give them RATINGS
Compare the ratings between the partners if you have a partner and between the different properties
This process will help you to rationalise the process and remove some of the emotions involved. This is important as you should consider your project as a future business.

Let's analyse the first Bed and Breakfast on the list of Maria and John
The first potential Bed and Breakfast located by Maria and John is in Calpe, Costa Blanca, Valencian Community. They have visited this beautiful little house on a plot of 3,200 square feet acres in an urbanized subdivision. Recently built and close to the beach, it has 6 bedrooms in 2 separate aisles: 2 on one side (private area for Maria & John) and 4 on the other side. These last ones will be used for the B&B guests.
Besides, there is a garage, a swimming pool and solar panels.
The price is OK: 295,000€.
The selection criteria matrix of this bed and breakfast in Calpe.
Maria
John
CRITERIA

WEIGHT

/5

RATING

/10

Total

WEIGHT

/5

RATING

/10

Total

Beach <500yds

4

8

32

1

6

6

Golf < 20 min

1

8

8

5

7

35

Airport <45 min

1

5

5

2

5

10

Swimming pool

5

9

45

1

6

6

Kitchen >130 sq.feet

2

7

14

2

5

10

Sleepingroooms >100 sq.feet

4

6

24

1

5

5

Garage

1

9

9

5

6

30

Lift

2

1

2

1

1

1

Security: fence and/or entrance gate

3

1

3

1

1

1

Solar panels

1

9

9

5

9

40

Property average maintenance time <10h/week

1

8

8

5

8

40

Personal feeling

5

6

30

5

9

45

Total rating for the Calpe Property
189
229
We notice that John gave a better rating for this house in Calpe than Maria, despite the proximity of the sea, dear to Maria.
This result is interesting. It will be a real starting point when Maria and John will compare different estates with similar matrices. Let us point out that the more potential estates and visits, the more this analysis, and ultimately the choice of property, will be fruitful.
We will come back in a future article on the actual search for the estate.
Coming soon: Theme 4: Looking for the right estate & Negotiation skills
Two things to keep in mind
Our advice at this stage:
the time factor must absolutely not be a constraint
. The Spanish property market is constantly changing. Having "missed" a deal because someone was faster on the ball than you, should not be a problem.
Your time will come!
Administrative and legal checks will also be essential. A property may look attractive at first glance, but is it really so? A check of the legal papers, regulations, licenses granted will be absolutely essential. We come back to this later on.
Conclusion
We have:
verified that Maria & John are meant to run a B&B: What are their true objective in opening a bed and breakfast?
defined their objectives, budget and property selection criteria
Our second theme is now completed. We will continue our analysis in a future article by finding out what the current Spanish B&B market looks like in Spain. This will help Maria and John determine in which Spanish region they want to go.
See you very soon.
Patrick
We want to contribute to the success of your B&B in Spain
We invite you to discover this world thanks to our external partner, Patrick. We want to contribute to the success of your project by sharing tips and informative data.
Patrick has created a detailed series of articles related to his extensive experience in the B&B business in Spain. It is a chronological guide starting with the set-up of your B&B project and advising you step by step in order to better manage this professional transition: How to create selection criteria? Where to locate? Administrative work? Marketing?…
The topics are divided into a series of 8 themes and will be published on a regular basis. At the end, you will have all the keys to open the door of your dreams.
Need assistance for your B&B? Ask for more information to Patrick. Our B&B Specialist in Spain
Patrick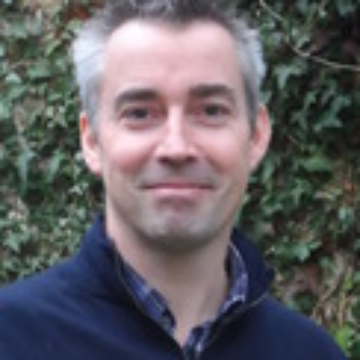 B&B adviser, Partner of HowtobuyinSpain
Patrick created and managed his own B&B in Spain for 8 years. He knows the ins and the outs of that business.
About Patrick and his team, our B&B adviser
Patrick has a degree in Applied Economics and a master's in International Politics. With a financial background, he lived for 8 years in Spain, setting up from scratch and managing a charming B&B. The B&B is still running today.
Patrick advises you on all the major decisions related to the business life of a B&B: B&B Business setting up, B&B estate selection criteria, administrative & legal procedures, Communication strategy and Day to day business.
His expertise covers all the Spanish coastal regions.
Languages: Dutch, French, English, Spanish & Catalan
Looking for a property hunter, a lawyer, an architect,… a local expert in Spain? Ask us directly!