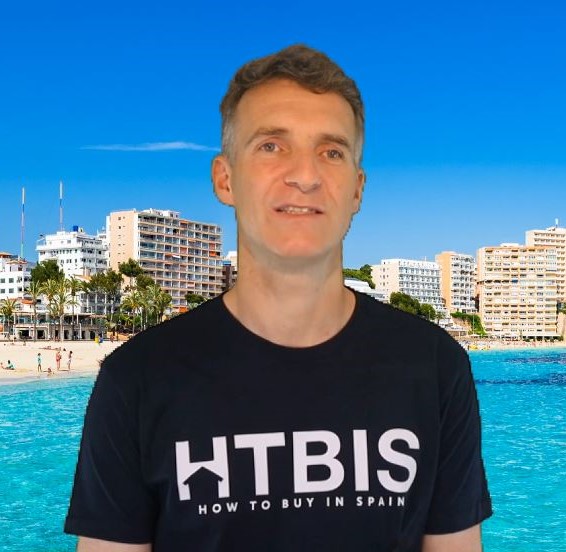 Reading time 5 minutes. Use our table of content for a quick read.
Last Updated on 17/07/2023 by STEPHANE
Click on any flag to get an automatic translation from Google translate. Some news could have an original translation here: News Nouvelles Nieuws Noticias Nachrichten
Everything you ever wanted to know about the Costa Tropical
As the name implies, this whole area is famous because of its tropical-like weather even though it is located on the Mediterranean coast. As in most of Spain, summers have very long days, with more than eleven hours a day of pure uninterrupted sunlight, and 30 sunny days a month, this truly is a paradise for all the beach lovers out there. Temperatures vary wildly, as they tend to do in Mediterranean areas, in summer the average is 26 degrees Celsius (79 for the Americans out there), and in the winter it's more like 13 degrees (55 Fº). This means that you could possibly get up to 8 months of bathing time a year. Have a look at our weather infographics for the top 20 Spanish cities with all the monthly information up to date.
Location-wise, Costa Tropical is a region inside the Province of Granada, which is itself part of the Community of Andalucía, the southern-most Region of Spain. The Costa is made up of 17 smaller municipalities, that are all joined under the touristic name of Costa Tropical, the only coastline inside of Granada.
This territory has its limits with the region of Poniente Almeriense, Almería, on the East, with Axarquía, Málaga, to the west and to the north with Alhama. The entire southern border of this region is nothing but gorgeous beaches facing the Mediterranean Sea and the coasts of northern Africa.
The capital city of this geographical area is Motril, a small town within spitting distance of the sea. It houses 60 thousand people and it's the centre for all economic and cultural activities in this area.
This city is a treasure for history lovers, as it has very deep roots in Spanish lands. It is thought to be mentioned in La Bética, a book dating from the times of the Roman Empire.
The centuries of Muslim dominance in Andalucía gave the city its name since it was only retaken by the Spaniards in 1489, three years before the Reconquista ended and Christopher Columbus sailed to discover the new world.
This means that there are still many examples of mosques and other Muslim architecture, that you can get a better look at by going to the Museum of Motril's History, where the different stages of the city will be explained.
Among the other cities in this area, there is Almuñecar, with a population of 27 thousand people, Salobreña with 12 thousand, Albuñol with 7 thousand and Gualchos with 4 thousand. Thus, we can see that this is a rural area, with small towns and villages all over the territory and a low population density.
As for accessibility and transport, there is not much to say. This is not a heavily populated area, there is no AVE highspeed train station in this area, nor are their normal train stations, and the closest airport is in the city of Málaga, almost 100 kilometres away (63 miles). A car or some other motored vehicle is a must if you want to live comfortably in this area.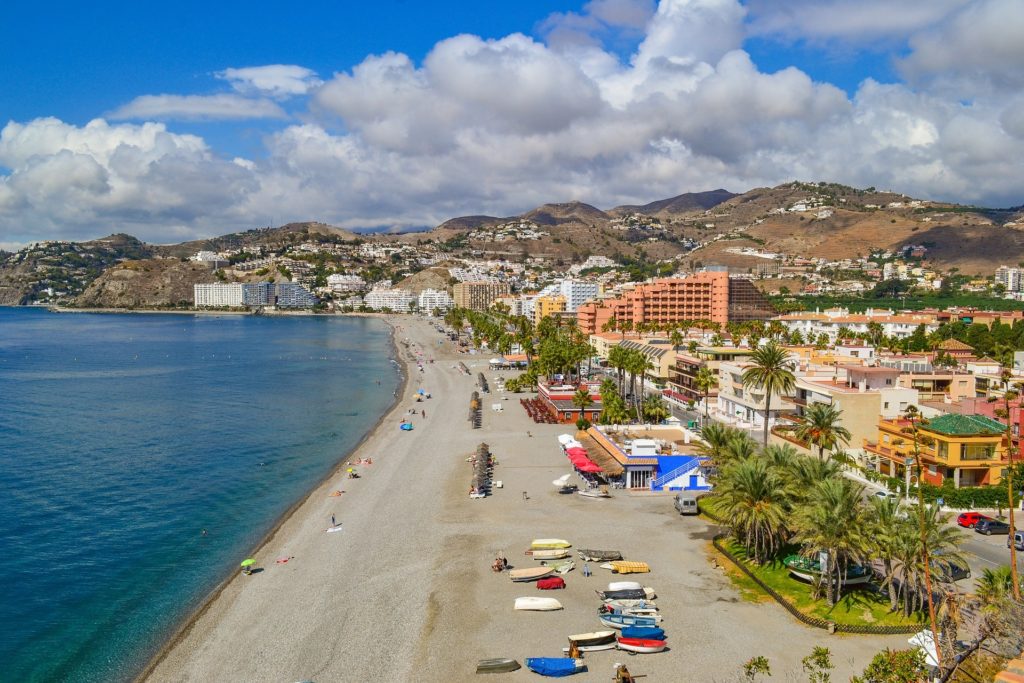 The beachfront of Almuñécar
Why not enjoy some holidays in Costa Tropical?
If your objective is to get a place to go on holiday, you are looking for the right place. There are many reasons why you might want to have a property on this area, such as warmer winters, sunny summers, and as many beaches as you are willing to count.
There are many beautiful beaches: Playa de Calahonda, Playa de La Rijana, Playa de Castell de Ferro, Playa de La Mamola, Playa de La Herradura, amongst many, many others. All of these beaches have been granted the European Union's blue flag, which indicates the high quality of a beach for swimmers and tourists to visit.
There are as well a number of festivals and parties celebrated throughout the year, such as the party celebrated in Easter time, known as Semana Santa (Holy week), Fiesta de Cruces in May 12th, each town has an Anejo festival dedicated to a virgin, such as Carhuna's festival in honour of the virgin of the plains, La garnatilla's in honor of Saint Cecilio, Calahonda's in honor of Virgen del Carmen and Saint Joaquín, among many, many others.
There are, also, natural parks that you can visit, such as Sierra Nevada national park, Sierras de Tejeda, Almijara y Alhama natural parks, where you will enjoy great views of the beautiful Spanish landscape.
If you are planning to come with children, you don't need to worry, for if they ever get bored of pools and beaches, you can take them to the Botanical Park El Majuelo or the Aquarium of Mediterranean wildlife of Almuñecar. If everything else fails, you can always go to the Motril's Shopping mall.
Planning to retire soon? The Costa Tropical could be the nice place you are looking for.
There are many upsides to Costa Tropical if you are looking to retire or enjoy a tranquil life. There are a huge variety of activities available, nonetheless, not many of the king that would get your heart pounding, they are more of the kind that will make you go home with a smile on your face and will make you enjoy yourself for several hours.
Sightseeing is very big in this area due to the number of monuments and attractive locations, there are more than a dozen famous churches and mosques in Motril only, such as Convento de las Nazarenes, Sanctuary of Nuestra Señora de la Victoria, and the Church of the Divina Pastora, the second most worshipped virgin in the world.
But religious buildings aren't the only thing there to be seen, there are also several famous civil buildings such as the town hall, Calderón de la Barca's Theatre, the house of Los Bates, and many others to admire.
And, of course, let's not forget about the Museums, there is an especially large number of Museums in this area, considering its population, this is largely due to the high number of tourists that come to visit every year. Amongst the Museums, there are The Preindustrial museums of sugarcane (a very important crop in the area), the before-mentioned Museum of Motril's History, and José Hernández Quero's Art centre.
Nonetheless, if you are thinking of becoming a permanent resident of Costa Tropical, there are many things that you have to be wary of, such as the lack of a Hospital nearby, the nearest one is in the city of Granada.
This doesn't mean that there aren't health facilities, there are, but if you need any procedures that require some sort of equipment, or you require the attention of a specialist, you might have to go to Granada to be able to get the attention you need.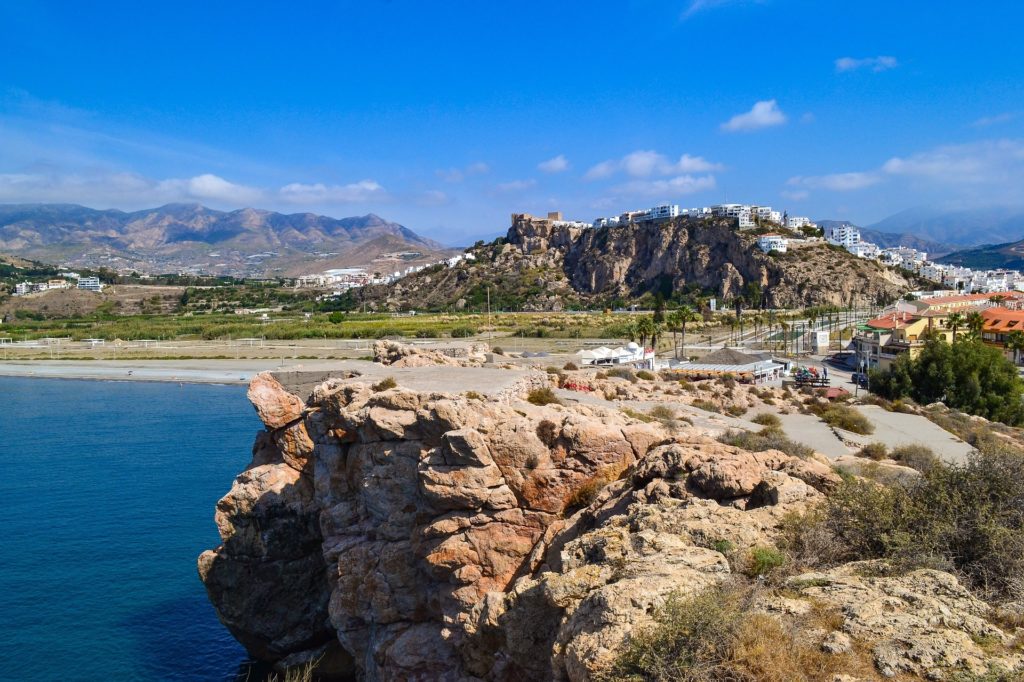 The seaviews of Salobreña
What about the real estate market in Costa Tropical?
This area is dominated by a subtropical climate, meaning that its climate replicates a tropical one for most of the year, but still has some characteristics from template areas, like seasons. These are the factors that have made this area very important and valuable from an agricultural perspective since crops like avocados, mango, and others that can only be grown in the tropics can be grown here.
This has made the value of the land rise in the last few years as the popularity of these kinds of vegetables is increasing, and the only other way to get them is by importing them either from Africa or South América, and none of these is cheap options.
If you know about agriculture, have done it before and are looking for a good place to get farmland, this is a great opportunity. Nevertheless, if you are not that experienced with these kinds of projects, it is not advisable to put your money in here, especially considering that a sub-tropical climate is not exactly the same as a tropical one (hence why it's called sub-tropical), and it can be hard to grow tropical plants in here if you don't know what you are doing.
Now, if what you are looking for is a real estate return, you could find better places than Costa Tropical. The population in this area is mostly rural, and the density is very low and has been decreasing in the last few years as more and more people move into the big cities. Of course, if you are looking to buy a large rural property for a small investment in a rural area, this could be a good place to search.
Due to the ageing population of the local towns, that are getting smaller by the year, the average price of the residential areas has been steadily decreasing in the last 15 years, and there is no reason to think the trend would change anytime soon, as the younger population migrates looking for better opportunities in nearby larger cities like Málaga.
The farmlands, contrary to what many people would think, do gain value over time, especially the ones in this area, but the profits would not be enough to justify the risk and the amount of necessary starting capital.
To conclude, if you want to invest in Costa Tropical, your best option is to get into farming.
Check the real estate price evolution for the region of Andalusia and Spain since 1995
Read more: Real estate prices in all the Spanish regions available in our Spanish property report updated quarterly.
Conclusion
The Costa Tropical is a beautiful place, where you will find gorgeous beaches everywhere you look, a deep, interesting history, tons of fun activities and places to go to, as well as a relaxed lifestyle for those who just want to step back and enjoy life.
The farmlands are a great opportunity for those knowledgeable in agriculture, but the market doesn't offer much for the inexperienced.
Costa Tropical Map information
Airports: The closest airport is the one in Málaga
Ave stations: –
Cities: Motril (60,400 inhabitants), Almuñécar (27,400 inhabitants), Salobreña (12,400 inhabitants), Albuñol (7,000 inhabitants), Gualchos (4,900 inhabitants)
Unesco sites: – Find all the UNESCO Sites in Spain on our page: "10 reasons why you should buy in Spain"
Top beaches: Playa de Calahonda, Playa de La Rijana, Playa de Castell de Ferro, Playa de La Mamola, Playa de La Herradura
Kids Parks: "Parque Botánico El Majuelo (Almuñécar), Acuario de Fauna Mediterránea de Almuñécar (Almuñécar)
Shopping Malls & Outlets: Centro Comercial Motril (Motril)
Traditional & Flea markets: Zoco del Salon (Granada)
Top golf courses: Los Moriscos Play with the best golf clubs sets in Spain thanks to our local partner.
Natural Parks: Sierra Nevada National Park, Sierras de Tejeda, Almijara y Alhama Natural Park
University: Universidad de Granada (Granada)
Hospitals: Hospital Universitario Virgen de las Nieves (Granada)
Read further on the Costa Tropical and Spain
TOURIST OFFICES:
TRAINS: Renfe website
GOLFS: What are the top golf courses in Spain? Play with the best golf clubs sets in Spain thanks to our local partner.
MUST VISIT IN SPAIN: Our top 5 UNESCO World Heritage Sites in Spain, Find all the Unesco sites in Spain
Find all our other articles and maps on the Spanish Costas: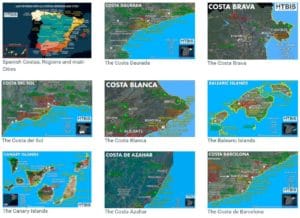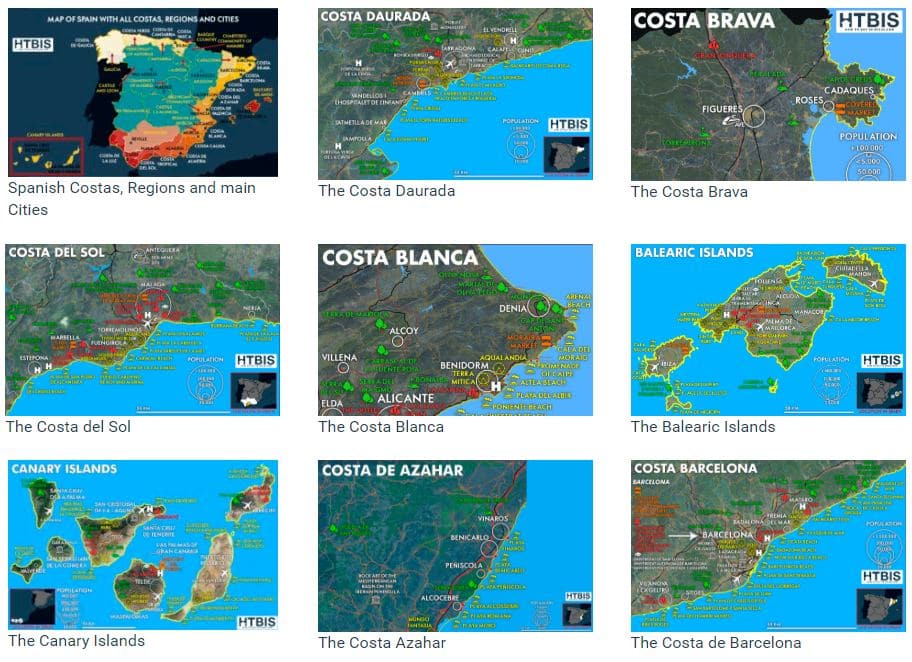 With our team of more than +100 local real estate partners, HowtobuyinSpain helps foreigners to buy real estate in Spain.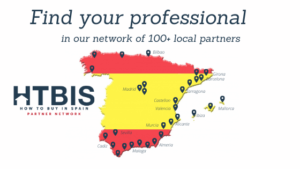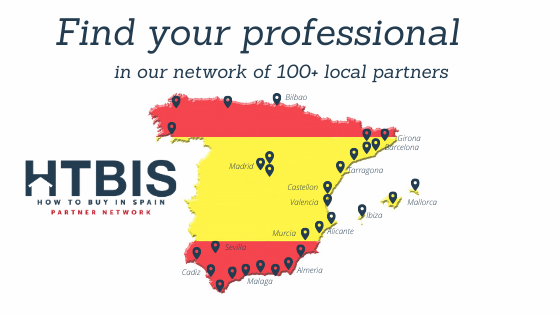 The experts from our network are active in all the fields you need:
Looking for an expert: Architect, property hunter, lawyer,… in Spain? Ask us directly!
Senior Analyst and writer at HTBIS
Check the full team at HTBIS here
[insert_php] echo get_scp_widget();
[/insert_php]
SHARE with the colour icons at the bottom of your screen