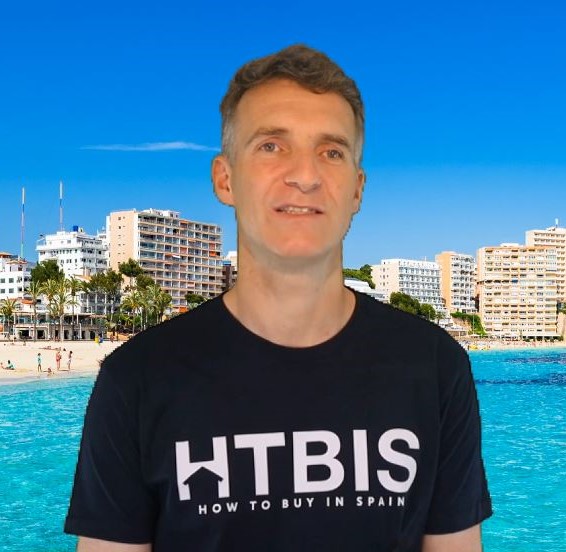 Reading time 3 minutes. Use our table of content for a quick read.
Last Updated on 17/07/2023 by STEPHANE
Translate this page:
In less than six months, this news is one of our top read news, we got more than 3.000 readers very quickly!
If you are looking for a property on the Costa Blanca, here is or more recent paper: The last bargain on the Costa Blanca? 12.000€ for a Spanish Bank repossession
Have a look at another paper we wrote on the same subject: Where will you find the Bank repossessions in Spain? It will help you to find residential properties, plots of lands, offices and industrial properties.
For financial investors, here is how you could invest on Spanish bank repossessions without buying any yourself: "Are Spanish bank repossessions a good investment opportunity?"
So we did the work for you, we regrouped all the Spanish bank portals with a lot of bargains.
Before looking at the list, have a look at our main paper studying the top 20 property markets in Spain:

Here is the list of all the portals selling bank properties in Spain
Alisedainmobiliaria is the portal of the fifth biggest bank in Spain, Banco Popular (Santander Group now). The group sold more than 10.000 properties in 2016 for more than €1 860 m.
Altamirainmuebles is the portal of Banco Santander, the largest bank in Spain. The group as more than €50bn of assets. You can find all the properties with a map, very useful. Many properties all over Spain.
Bankinter is the sixth biggest bank in Spain.
BBVA Vivienda or Anida, is the portal of BBVA Vivienda, the real estate subsidiary of Banco Bilbao Vizcaya Argentaria. BBVA is the second biggest bank of Spain.

About 6.000 properties, mostly land, commercial properties and offices.

Cajamar properties are managed by Haya Real Estate, the portal of Bankia. Bankia is the result of a merger of four smaller banks.
Cajasur inmobiliaria is a subsidiary of Bilbao Biskaia Kutxa (BBK) en Aurrezki Kutxa eta Bahitetxea. It has properties from Andalusia to Costa Blanca.
Casaktua is the portal of Banco Banesto, the 3rd biggest bank in Spain. In 1997, Banco Santander bought the majority of this bank. In 2016, Aktua was acquired by Lindorff, European player active in Credit management.
Grupo Ibercaja

is the 8th bank in Spain

Haya Real Estate is the portal of Bankia. Bankia is the result of a merger of four smaller banks.
Kutxabank inmobiliaria is a Bank created in 2012 from the merger of 3 "Cajas" in the Basque Country.
Liberbank

properties are managed by Haya Real Estate, the portal of Bankia. Bankia is the result of a merger of four smaller banks.

Sareb, as of June 2017, has a portfolio of 39 billion euros, of which 30% is real estate. It received almost 200,000 assets, which were valued at 50 billion euros in two phases. The main tranche was transferred on 31 December 2012 from the four nationalised banks: Bankia, Catalunya Banc, Banco de Valencia and NCG-Banco Gallego. The second transfer was contributed by the four banks that received State funding: Liderbank, BMN, Caja3 and Banco CEISS. Out of all of the assets, 80% are loans and 20% are properties. Sareb's mission is to divest assets over a period of 15 years while optimising the value of its portfolio. Sareb has a very useful site and you can search on the map very easily by defining your own specific area of search.
Servihabitat is the portal from "la Caixa Bank".
Solvia is the portal from Banco Sabadell. It's the fourth biggest bank in Spain.
Unicaja inmuebles is based in Málaga, it is a subsidiary of Unicaja which has a clear leading position in its home regions of Andalusia and Castilla y León.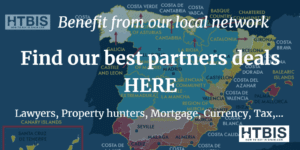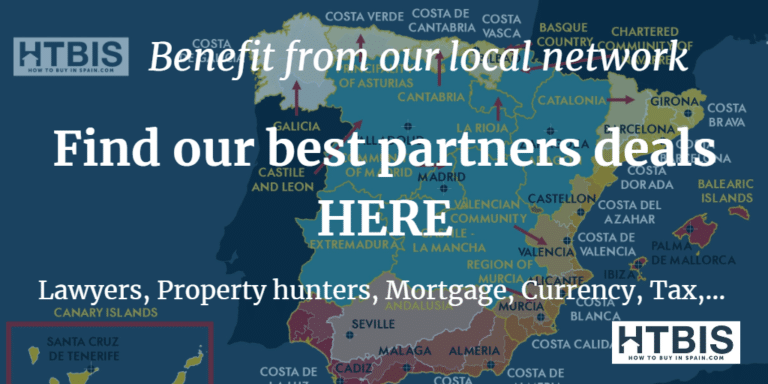 We regrouped all those portals in our "useful links" section: Properties for sale by Spanish banks.
If you want to search on a map, Altamira, one of the biggest player did the work: map of Altamira properties in Spain.
Idealista, the biggest portal of real estate in Spain, lists 30 000 properties of Sareb and 16 000 properties for Altamira.
Another good news for those properties is that from time to time you can get up to 100% mortgage (vs the more standard 70%) at very good rates! So now that you found your bank property, have a look at how to negociate the best rates with your Spanish bank 😉 Your Spanish Mortgage: How to apply? How to get the best rates?
So, why not have a look?
If you want other interesting sources for Spanish bank properties for sale, go to our web page regrouping all the real estate websites of the Spanish banks.
Last but not least, if you are about to buy in Spain, read our two very useful articles:
The cost of buying a property in Spain: What is the real cost of buying your Spanish Property?
The cost of owning a property in Spain: What is the real cost of owning your Spanish property?
Get our weekly insights right into your mailbox? Register for our newsletter:
Subscribe to our weekly Newsletter: Benefit of all our work directly in your mailbox!
Looking for a second home? Check our infographic on the second home buyers in Europe:
Who are the second home buyers in Europe?
Why they want a second home?
What are the criteria's for the ideal home?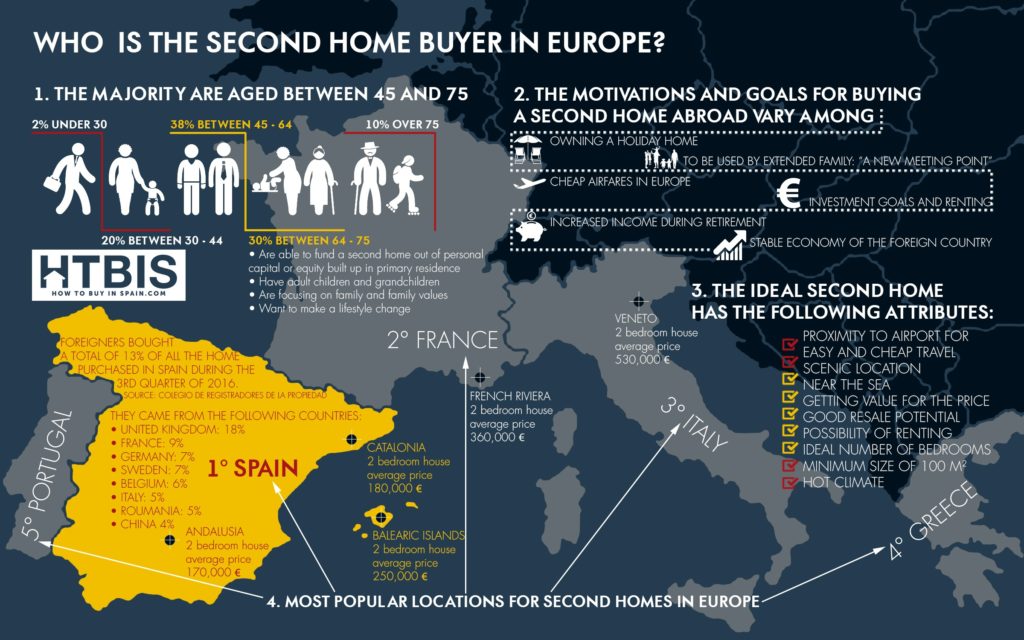 Looking for an expert in Spain? Ask us directly!
Senior Analyst and Strategist at HTBIS