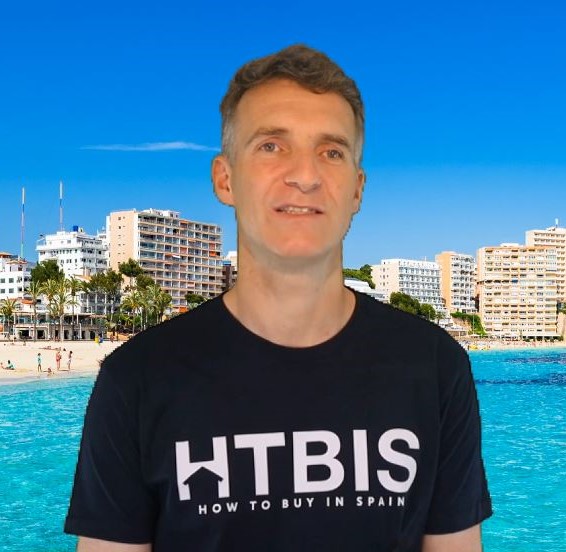 Reading time 4 minutes. Use our table of content for a quick read.
Last Updated on 03/04/2023 by STEPHANE
Click on any flag to get an automatic translation from Google translate. Some news could have an original translation here: News Nouvelles Nieuws Noticias Nachrichten
Barcelona property investment: a Case study
Barcelona, for its geolocation and its vanguard, is the leader in tourism in Spain since it opened to the world in 1992. The first international hotel chains had their headquarters here and national and international investors bought buildings that are now tourist apartments.
Barcelona is a centre of attraction for tourists from all over the world while at the same time it holds conferences and meetings throughout the year.
Barcelona has some of the best Universities in Europe and Spain
The excellent universities offer higher education to students, juniors and seniors from all over the world, leading to a very dynamic real estate market with a constant demand for short, medium and long-term rentals.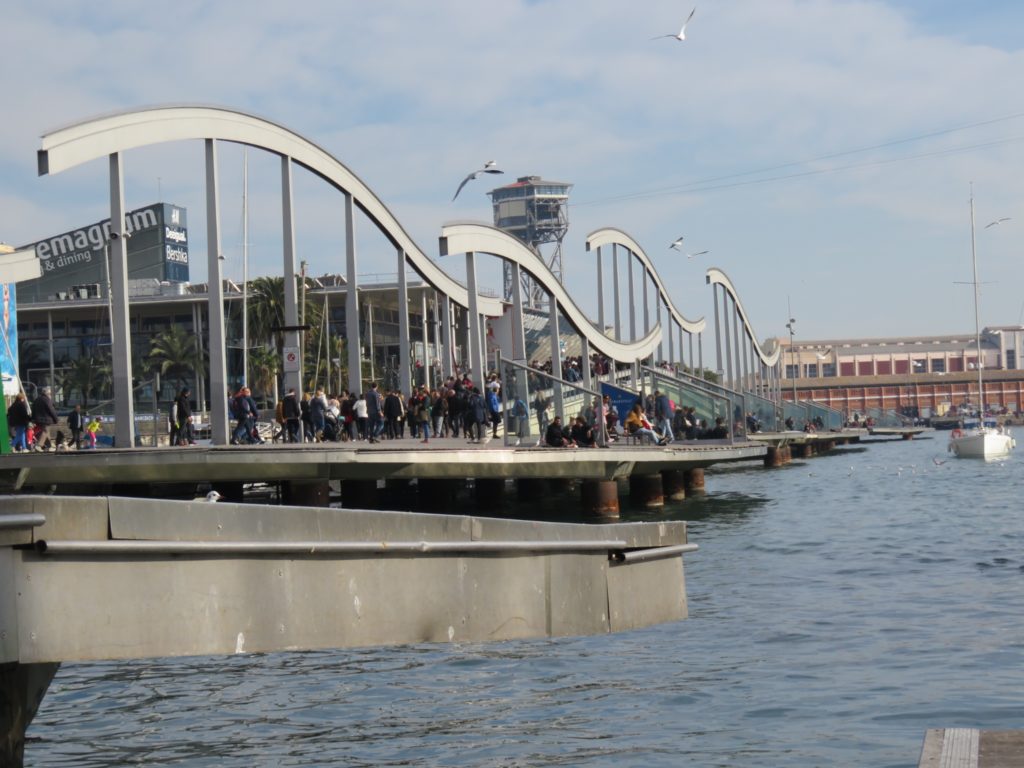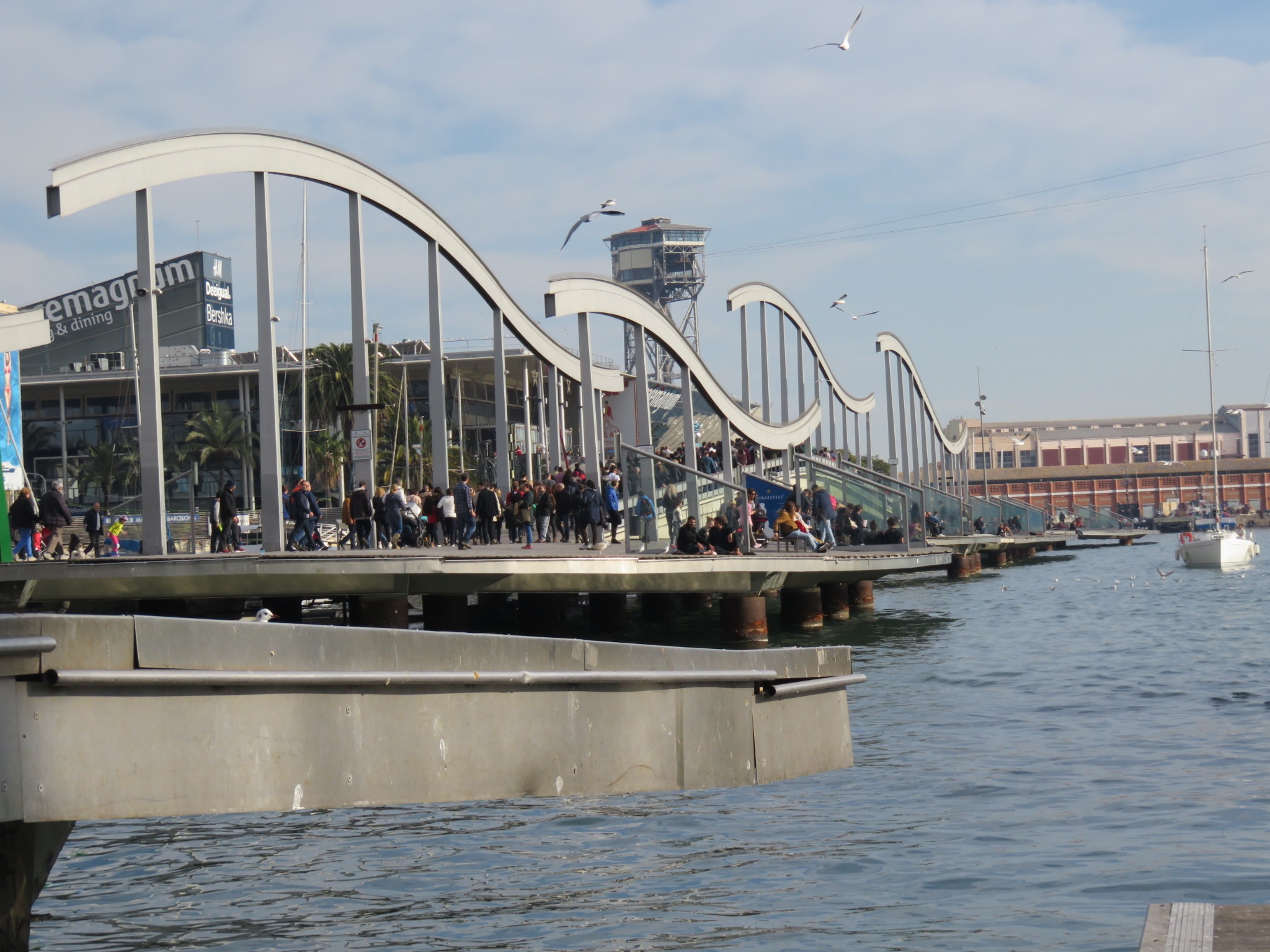 Shortage of land and proximity to the sea
Its geolocation, flanked by the sea and the mountains, has helped its real estate market to hold better: despite the housing crisis its price / m2 did not decay at the same pace than the national average since the shortage of land for construction has better kept the value of properties during the crisis.
Barcelona is a safe value and usually captivating whoever knows her: that mixture of high profitability and admiration are the reasons why many of our clients decide to invest in Barcelona.
Barcelona is in the sweet spot for property investment
Barcelona offers some of the best returns in Europe. The entry price is extremely low, and average returns on Barcelona property investment are some of the best in Europe- particularly among leading capital cities.
Barcelona and Madrid are the top 2 main European cities in term of yields
according to Deloitte. Check the rental Yields for the major European Cities, Madrid and Barcelona have rental yields close to 5%.
If you want to read more on real estate investments in Spain, read our article we wrote a few weeks ago: What is the return on your Spanish property investment in 2018?… 10.9% according to the bank of Spain.
Although Barcelona property prices rose in 2017, there is room for appreciation. Prices are still 20% off their peaks of mid-2007.
Barcelona is the 7th City in Europe in terms of price/m²…
But check on the above chart, the price/m² in London are 16.500€/m² and 12.500€/m² in Paris… while Barcelona is at 4.000€/m².
Yes, less than one-quarter and one-third of the price of London and Paris. Period.
… while Barcelona is the 4th City in Europe in terms of rental price/m²…
At the same time, rents are about 33% lower at 17€/m² vs 28-29 €/m² in Paris and London…
Barcelona has a rental yield 2x bigger than in Paris and London!
Now yes, you see why the return in Madrid is nearly twice as high as the one in Paris and London. Do you think that the downside risk is higher in Barcelona than in Paris and London?
Source: Deloitte property Index 2017, Overview of the European Residential Market
Moreover, Spain has some of the highest economic growth prospects in Europe. Remember, GDP growth in Spain is one of the biggest in Europe in 2019 as foreseen by the European Commission… Check our interactive chart (click on any country)
What are the profiles of the clients of our partner property hunter, Raf, in Barcelona?
This is the case of Gerry, Hans, Chan, Vincent, Dillan, Frederic, Christine and many others of the clients of Raf.
"Wealthy" clients from around the world who want to enjoy their property with their children, friends, enjoy the sun, the football, the culture, the gastronomy or work a few months in the city, take a sabbatical, enjoy of retirement, without feeling imprisoned in an investment that is impossible to make profitable or that only involves expenses.
Some want an attic for sunbathing, others a property with views, others architecture with character.
How do we help them?
What have we recommended? Buy a well located, at least for two and with high rental potential property, a secure long-term value.
What do they have in common? They have found their dream property, helped to reform in whole or in part and that they enjoy and rent them.
Some of our last missions
A "Pied-à-Terre" in Barcelona, Holidays & working a few months per year in the Historic centre, Born district

Buyer: an American entrepreneur from San Francisco
Property: Penthouse, High-end property

in historic classified building.

64m2 + 46m2 terrace

Neighbourhood: Born (Premium location in historic area)
Goal: Self-usage 3 months/year, rent out rest of year.

Golden Visa.

Budget: € 500,000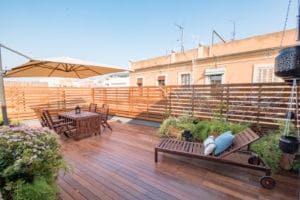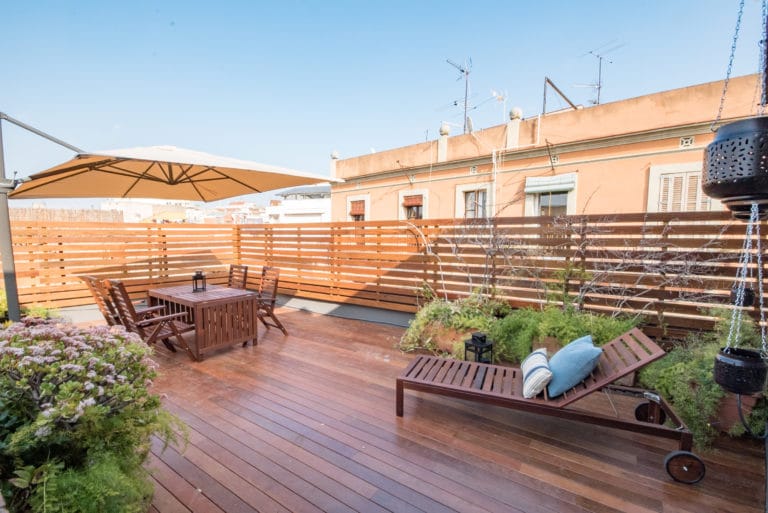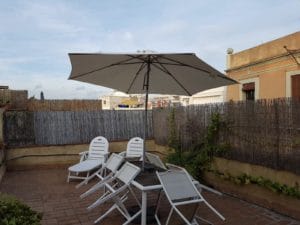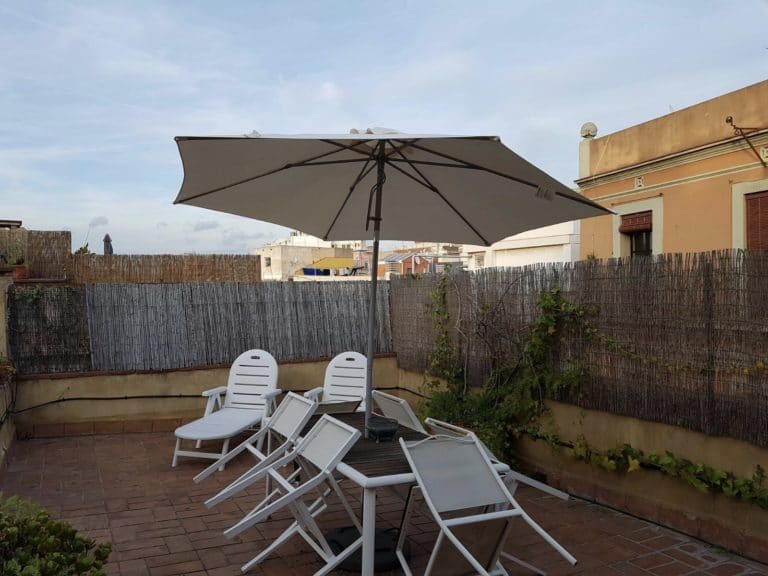 Nice views on the Born district from the terraces
Eixample Family home, relocation to Barcelona


Buyer: Belgium, Manager-level profile.
Property: Future family home 128m2. We did the full renovation for the buyer.
Neighbourhood: Eixample (Center, middle-upper class).
Goal: Future family house
Budget: all included € 490,000 ;
Potential rental income: €2.300 / month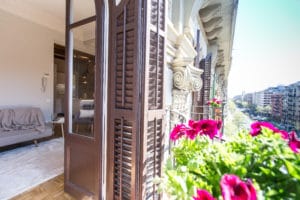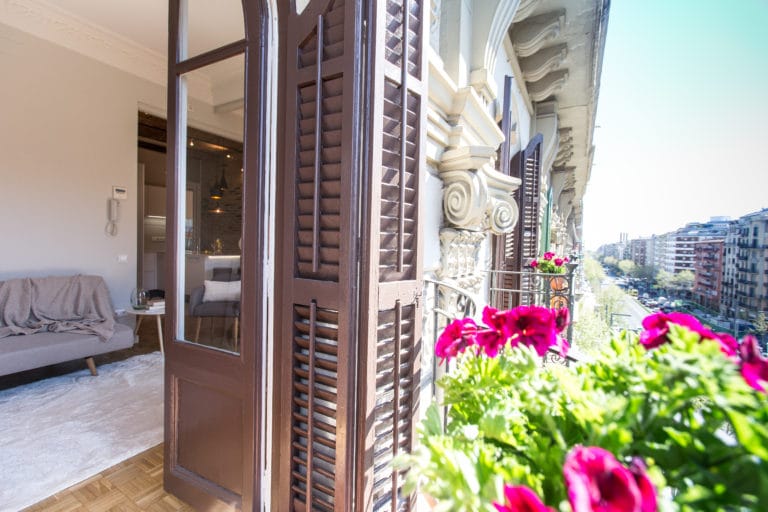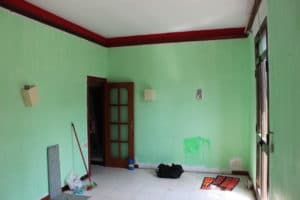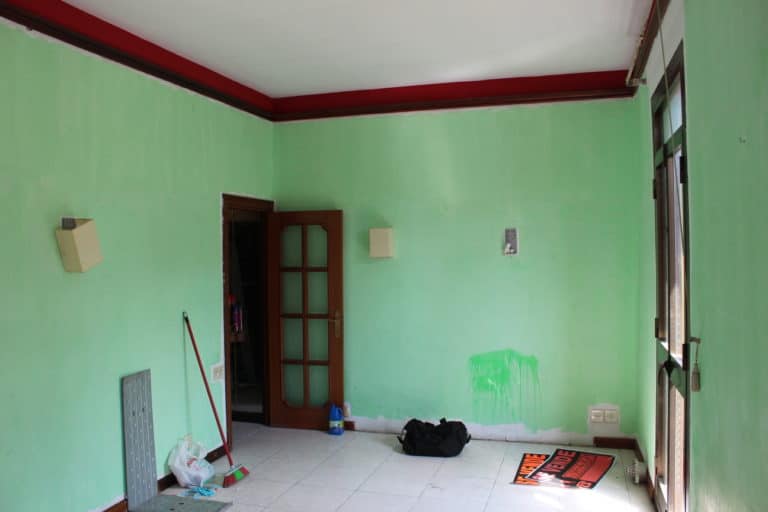 As you can see, very high ceilings and a lot of lights in this apartment in the Eixample district
Eixample Right "Pied-à-Terre", Holidays & working a few months per year in Barcelona

Buyer: An American, Manager-level profile.
Property: Pied-à-Terre, 70m2. We did the full renovation for the buyer.
Neighbourhood: Eixample Right (Center, Upper class).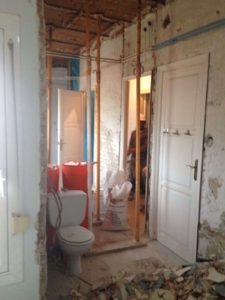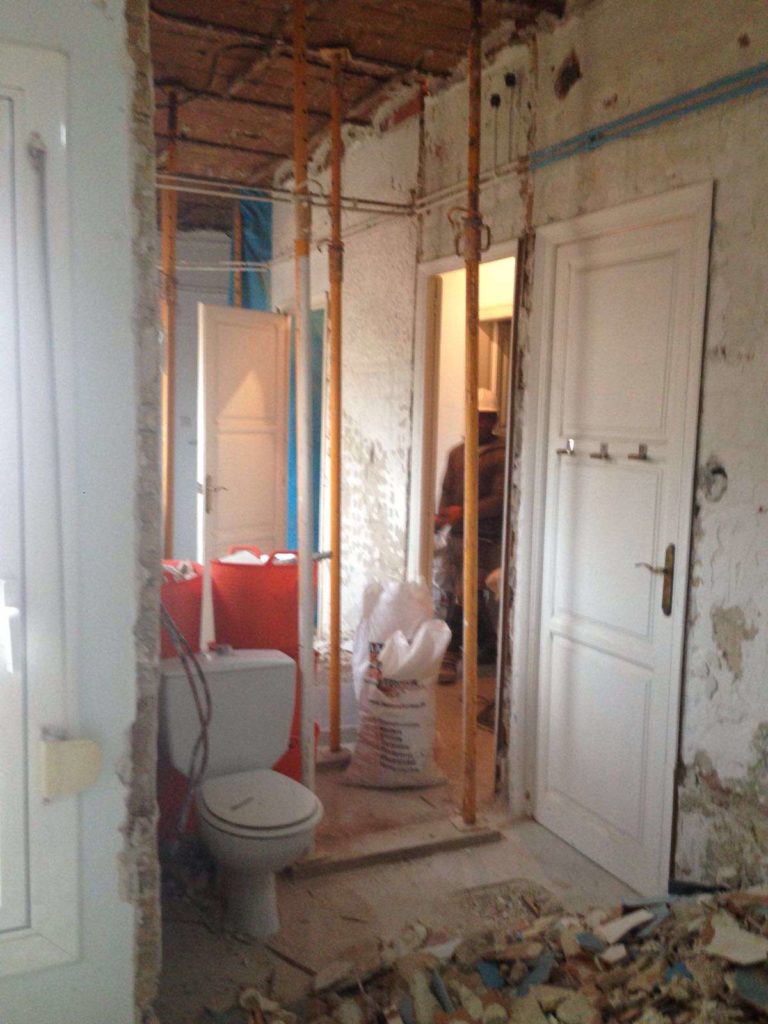 Goal: Enjoy the lifestyle
Budget: all included € 435,000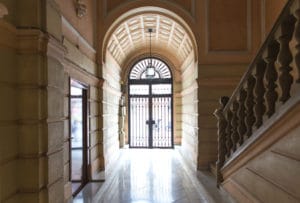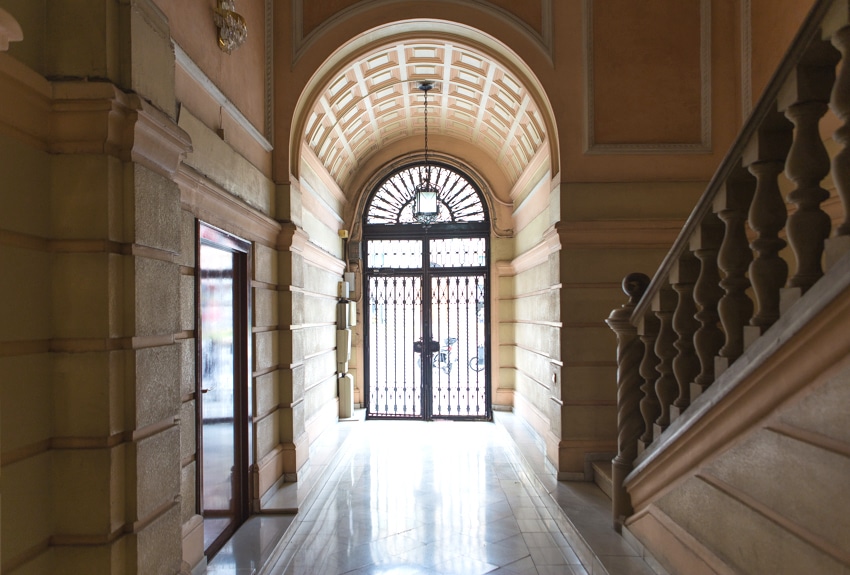 A beautiful historic building in the Eixample district
Eixample Investment in Barcelona, Yield objective

Buyer: Belgium, Manager
Property: Pied-à-Terre, 50m2
Neighbourhood: Eixample Right (Center, Upper class).
Goal: Investment, profitability. Maybe future own usage, not now.
Budget: all included € 290,000 ;
Rental income: € 1500 / month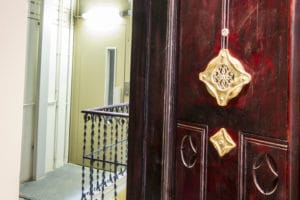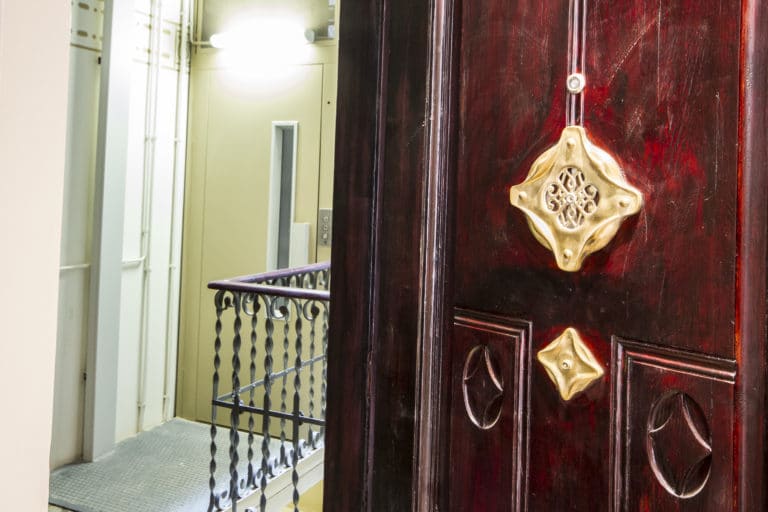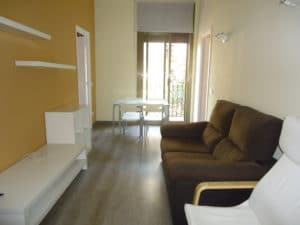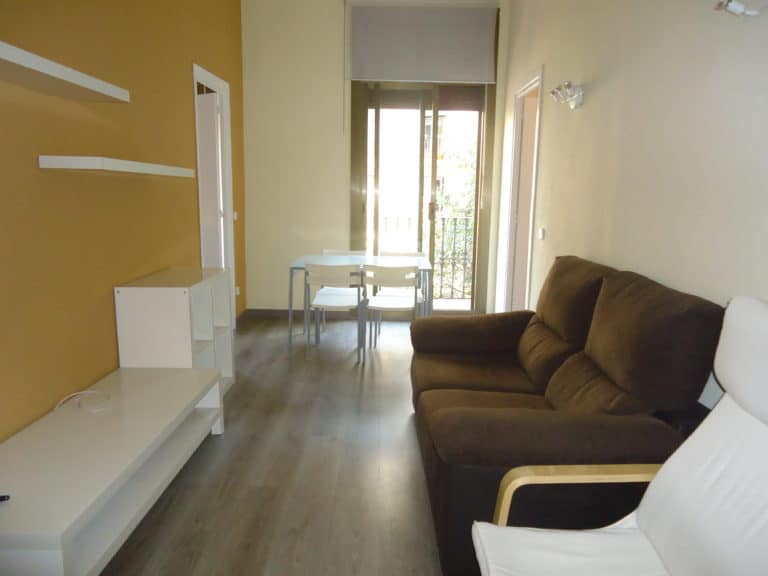 Beautiful ceramic tiles in this Eixample apartment.
Poble Sec home & Holiday rental in Barcelona
Buyer: Spanish, Young career woman
Property: Attic, 40m2 + 12 m2 terrace
Neighbourhood: Poble Sec (booming area )
Goal: Self-use and renting during holidays
Budget: all included € 215,000;
Rental income : € 950 / month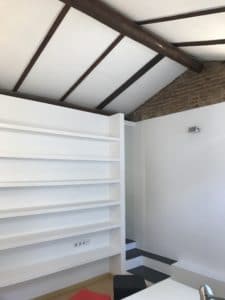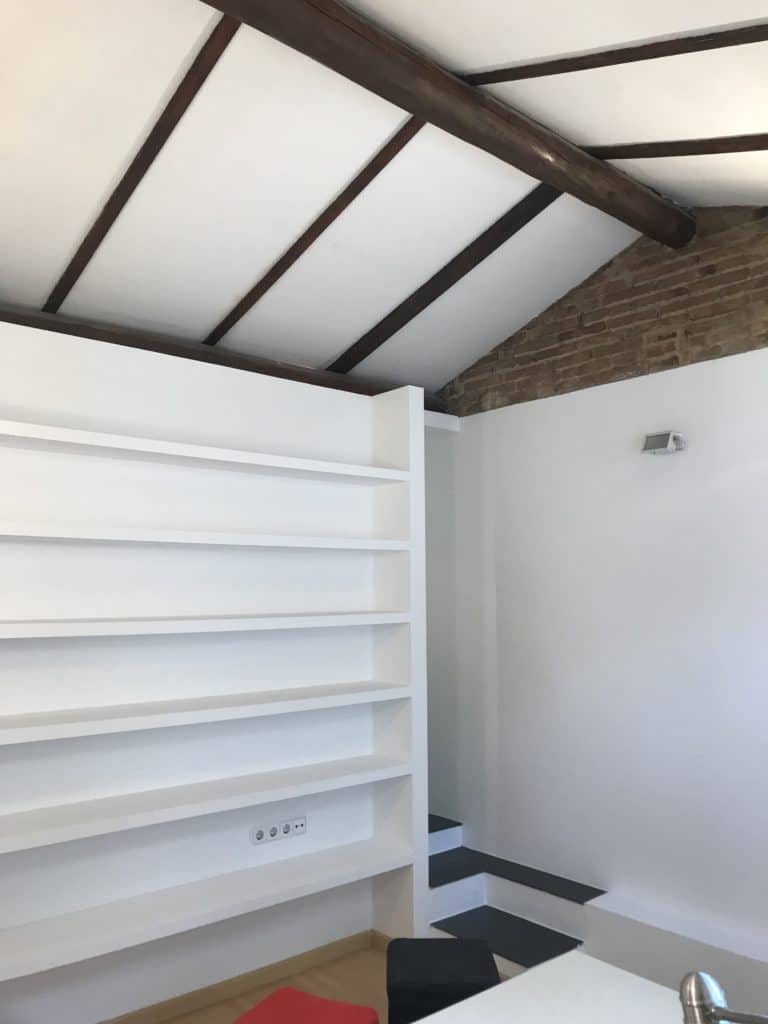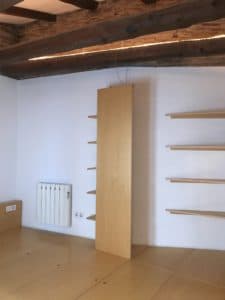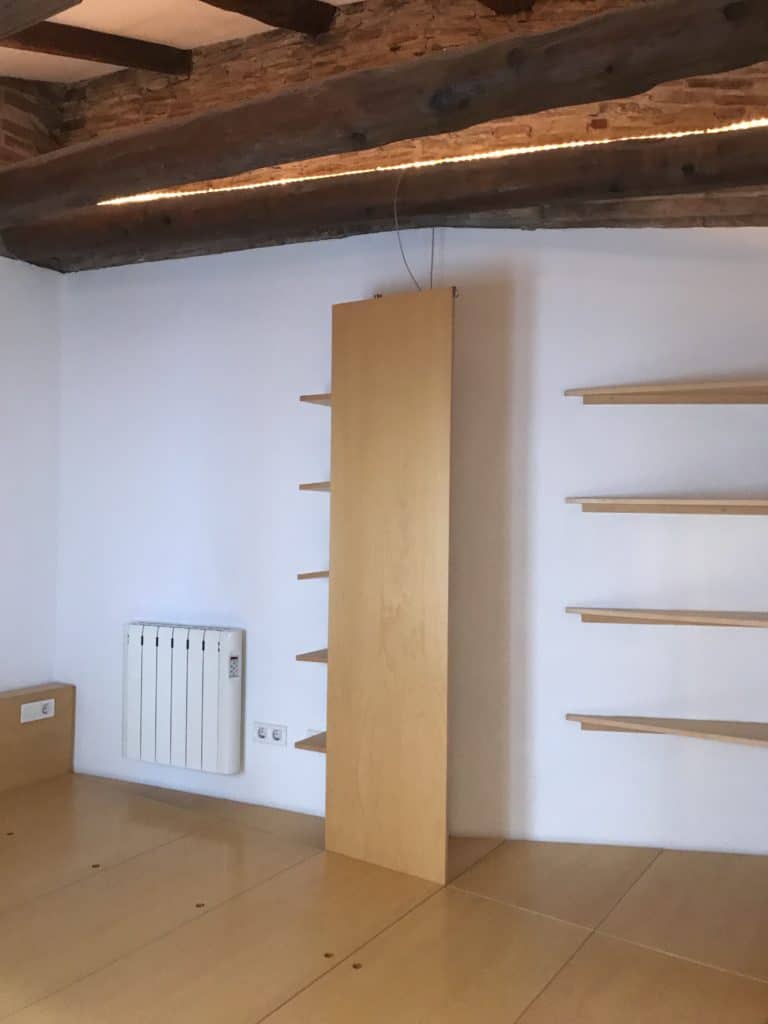 A nice optimisation of space in this property bought for investment purpose.
If you are looking to buy in Spain, we would suggest that you read our earlier paper on Property hunting: 6 essential reasons for loving your Spanish real estate shopper. This paper is very interesting and gives you some of the important reasons why working with a property hunter is very useful for foreigners looking to buy in Spain. You will find specific samples our independent local partners worked on in Alicante, Valencia, Barcelona and Madrid. If you are looking to buy a property in Madrid, you can read our first "Case study" written on Property hunting in Madrid.
About Raf and his team, our Property hunter in Barcelona.
We help clients locate, purchase and renovate property in Barcelona. In the last months, we have helped our clients with our Property services Finder in Barcelona in 22 home purchase operations and for a total purchase value of 6.5 million € . Thanks to a consolidated experience, a deep knowledge of the market and a unique network that allows us to find properties outside the market.
Looking for a property hunter, a lawyer, an architect,… a local expert in Spain? Ask us directly!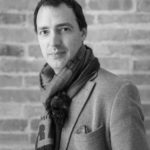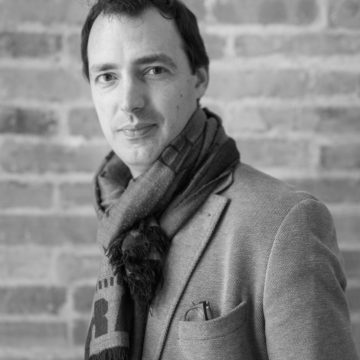 Looking for a local property finder anywhere in Spain? Check our network