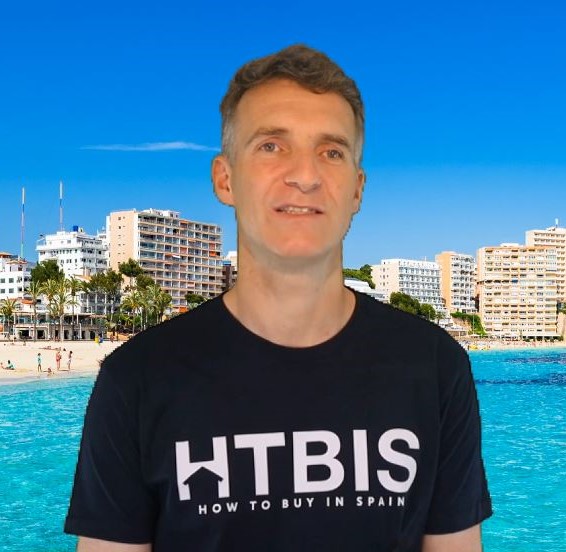 Reading time 3 minutes. Use our table of content for a quick read.
Last Updated on 03/04/2023 by STEPHANE
Click on any flag to get an automatic translation from Google translate. Some news could have an original translation here: News     Nouvelles     Nieuws     Noticias     Nachrichten 
In order to get closer to the market in Malaga, we asked our independent local property hunter, Sabine, to write about her latest activity there. Should you need more information, we will put you in touch with her, she is one of our local independent partner of howtobuyinSpain.
Unlocking the Potential of Malaga Real Estate Investment
After exploring Malaga, the Costa del Sol and the region, we will look at one of the latest offers from our local property hunter.
Málaga is a beautiful city located on the Mediterranean Sea in southern Spain. It is the capital of the province of Málaga and one of the most popular tourist destinations in Spain.
Málaga is known for its beautiful beaches, stunning architecture, and vibrant culture. The city has a rich history that dates back to the Phoenicians, who settled there in the 8th century BC. Over the centuries, the city has been ruled by the Romans, the Moors, and the Spanish. This cultural mix is reflected in the city's architecture, cuisine, and art.
The city is home to many attractions, including the Picasso Museum, the Alcazaba, the Roman Theater, and the Gibralfaro Castle. There are also plenty of outdoor activities, such as hiking, biking, and sailing.
The city also has a vibrant nightlife, with a variety of bars, restaurants, and nightclubs. The locals are friendly and welcoming, and the city has a great selection of hotels, shops, and restaurants.
No matter what you're looking for, Málaga has something for everyone. From its beautiful beaches and stunning architecture to its vibrant culture and exciting nightlife, Málaga is a city that you won't want to miss.
325 days of sunshine per year: its average temperature per year is 19 degrees! To find out more about the weather, check our infographics with the monthly weather statistics of the 18 biggest cities in Spain, of course, you will find Malaga.
This paradise was discovered by tourists in the 50s of the last century with the rise of international tourism, and since then it has become one of the preferred destinations for foreigners: mainly British, Germans, Scandinavians, and French.
Read our article on the Costa del Sol for more on that: Everything you ever wanted to know about the Costa del Sol.
Discover the city centre of Málaga 
Easy air access, many nearby beaches, exceptional sunshine, a lively and dynamic city, as well as very affordable real estate prices, makes Málaga a top choice for real estate investments. The historic centre of Málaga is undoubtedly one of the best places to live and invest in.
It is these places of attraction that pull up the real estate market in the centre of Malaga
Don't forget to visit this Unesco site in the region of Málaga: Antequera Dolmens Site (2016), Find all the UNESCO Sites in Spain on our page: "10 reasons why you should buy in Spain"
Antequera Dolmens Site
The second cheapest city to live in Spain
If you compare Malaga to the main other cities in Spain, is one of the cheapest cities to live in. Check our article on the cost of living in Spain to find out more on that subject.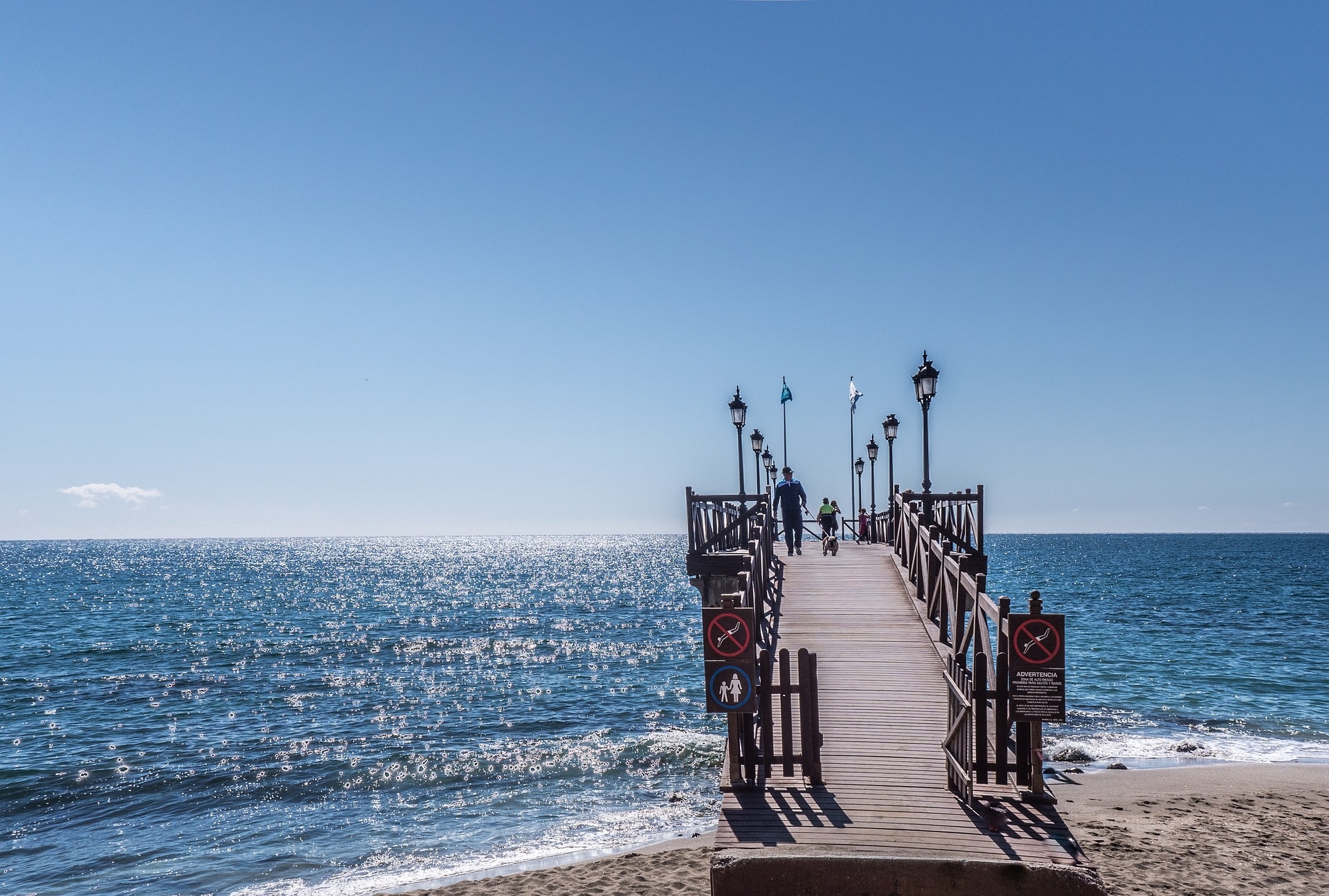 Malaga and its province are right behind Alicante as a preference for foreigners. Looking at the numbers, around 15% of the population in Malaga are foreigners (in the province is 20%).
According to Saskia Handberg from Immobilien Malaga:
British are on the top: almost 60.000 living already in the province. Scandinavians, Belgians, Germans and French are the other nationalities active on the market.
In a trend that we are already seeing in other cities such as Barcelona and Madrid, there is an increase of Chinese buying apartments. Before they preferred to rent, and in some flats, you could even find three generations living together in there. Nowadays they buy property to get independent from their family.
Real estate in Málaga 
Here is a quick look at the real estate price evolution in Malaga over the last 20 years
Real estate prices in Málaga: €2.066 /m² (September 2022), +7% vs last year
Transactions for Málaga are strong: 45.600 +32,5% vs last year
Historical price comparison between Malaga and Spain
Let's review the last property purchased by our property hunter in the centre of Malaga
The objective of the property
Rental investment and to enjoy Spain some weeks per year.with an average of 10% net annual profit and to enjoy the Flat for himself few weeks per year.
Buyer:  French man working in a bank, looking for a secure investment with 10% rentability. And to enjoy a few weekends per year for himself too.
Property:  An independent studio to be renewed with a tourist license.  We had to be sure that the flat had a tourist license so the client could use it for a rental investment.
Any renovation? The client invested around 10 000€ to renovate the studio. After the works here is how the cosy studio look like now :
Neighbourhood: This studio is situated in a historic building in the very heart of the city. The ideal place to visit Malaga by foot.
Goal: Self-usage a few days per year and rent out the rest of the year.
Budget: €150.000
 Check out this lovely studio in the city heart of Malaga after small renovation works done by our team
What about rental yields on this property?
Here are details of this property investment, of course, you should add taxes and a few missing costs like listing fees on top of the holiday property rental management costs of €4,088 but it is a good start to analyze your future property investment in Málaga.
If you are looking to buy in Spain, we would suggest that you read our earlier paper on Property hunting: 6 essential reasons for loving your Spanish real estate shopper. This paper is very interesting and gives you some of the important reasons why working with a property hunter is very useful for foreigners looking to buy in Spain. You will find specific samples from all our local property hunters everywhere in Spain, for instance in Alicante, Valencia, Barcelona and Madrid. Here are our other case studies written on Madrid, Barcelona and Tenerife:  Property hunting "Case study" in Madrid, Property hunting "Case study" in Barcelona and Property hunting "Case study" in Tenerife written by our local independent property finders. Looking for a property hunter anywhere in Spain? Follow the link where you will find all our case studies as well.
About Sabine, our local independent Property finder on the Costa del Sol
Sabine is our local property finder in the Costa del Sol and the Costa Dorada.  Sabine is active on the Costa del Sol since 2021 and Costa Dorada since 2019 and lives in Spain since 2015. She is our
local independent partner in this region.
Looking for a property hunter, a lawyer, an architect,… a local expert in Spain? Ask our network of independent local experts directly!
Property finder in Tarragona and the Costa Dorada
Local independent partner of HTBIS Network
Check the full team of HTBIS or check our independent local partners