Translate this page:
Annual rate of foreclosure in Spain is 0.3%
The total number of registrations for foreclosure initiated in the fourth quarter of 2016 was 18.000 houses. That is what the Instituto Nacional de Estadistica said in its last report.
28.8% decrease vs 2015
For 2016, 73.000 properties were foreclosed, i.e. 0.3% of all the properties existing in Spain. Which is an impressive decrease of 28.8% vs the numbers of 2015.
Finally, if we compare that number to all the mortgages constituted for the period 2003-2015, there was 0.13% of foreclosed mortgages in the Q4 2016.
Most impacted regions
Regions with foreclosure rates above the national average in the fourth quarter of 2016 are: La Rioja 0.27%, Region of Murcia 0.25%, Andalusia 0.17%, community of Navarre 0.17 % and Valencian community 0.17%. Not surprisingly, the statistics are nearly the same for the full year 2016: Region of Murcia 0.89%, Andalusia 0.74% and Valencian community 0.7%.
Foreigners active in the same regions
As you can see on our Infographic: Foreigners are active in all those regions apart from La Rioja and the Community of Navarre. As a reminder, foreigners bought 17% of all transactions during the last year.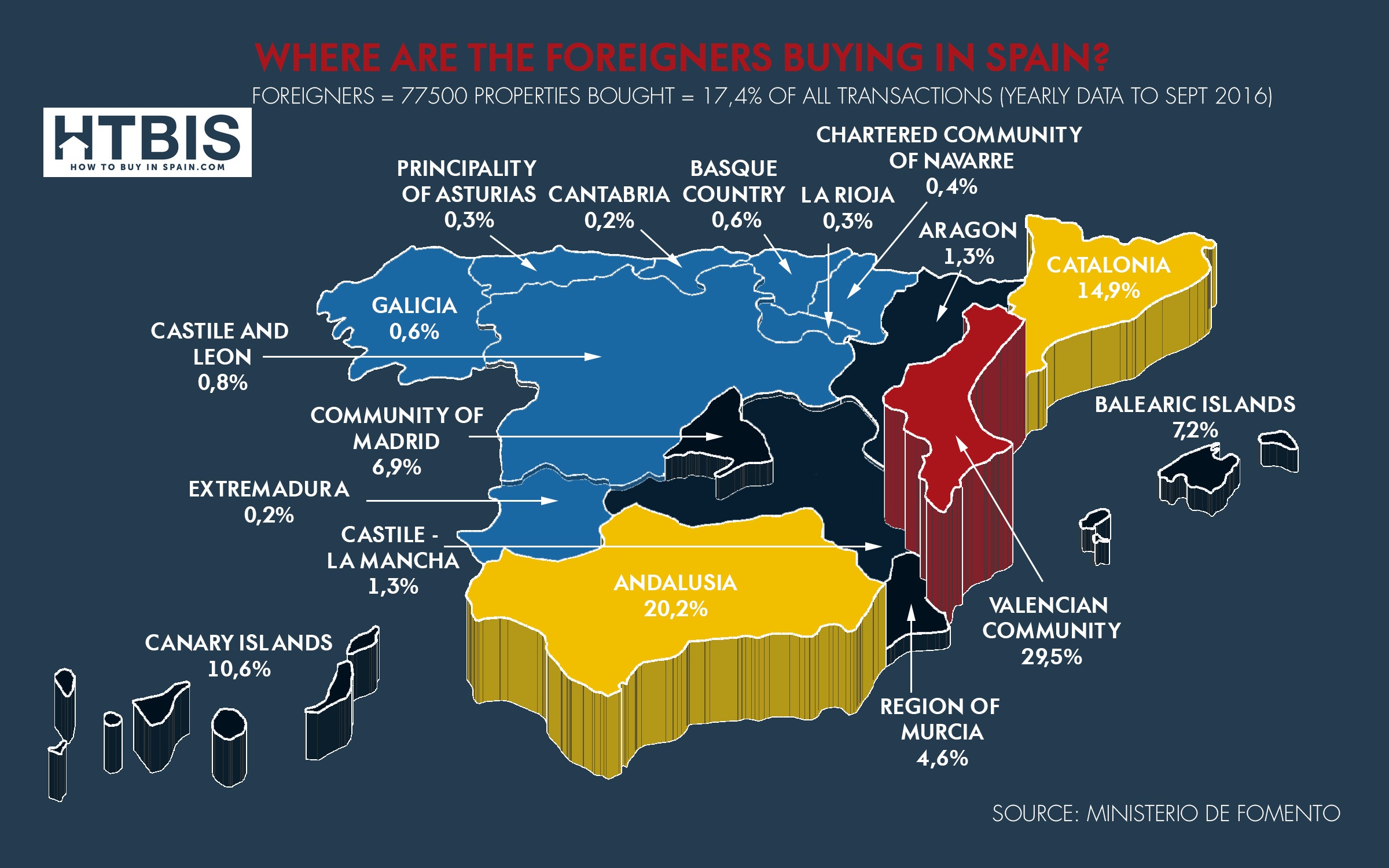 Want to check what is on the market now?
Do you want to have a look at properties sold by Spanish banks? Check their listings right now here.
You may want to read as well our news on all the portals listing bank properties.
Looking for an expert in Spain? Ask us directly!
Senior analyst and strategist at HTBIS
Check the full HTBIS team here
SHARE with the colour icons at the bottom of your screen