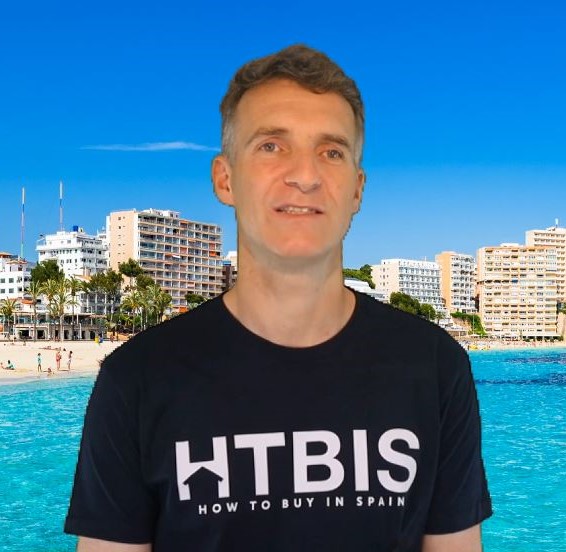 Reading time 9 minutes. Use our table of content for a quick read.
Last Updated on 18/07/2023 by STEPHANE
Click on any flag to get an automatic translation from Google translate. Some news could have an original translation here: News Nouvelles Nieuws Noticias Nachrichten
How to find the ideal Spanish property?
Discover our exhaustive and exclusive steps to find the perfect property matching your expectations.
Since we started to invest in the Spanish real estate market in 2012, we have built a network of local real estate experts in Spain and became the one-stop-shop solution for foreigners looking for help to buy a property in Spain. We launched this new series of four articles so that you get all your answers and all our tips before going after your dream property.
With our first article: How should you start your Spanish property search? we gave you answers on many specific issues related to the purchase of a property in Spain: Why would you buy a property in Spain? What are your objectives? The perfect criteria for your future dream home?
With our second article, we helped you to find the perfect location for your property in Spain: Sea view or countryside? When will you visit Spain? Is the cost of life important? Will you relocate or retire in Spain? Will you look for a second home or an investment property? What are your ideal location criteria? We concluded that article with an overview of the different Spanish Costas.
Now, that you know why you want to buy a property in Spain, how you should do it and in which part of Spain, it is time to move on and search for your Spanish dream property. Finding a cheap property in Spain is easy, finding your property that will match your expectations is another step.
Our customers have different objectives when they buy a property in Spain: finding a holiday home, relocate, retire or invest in real estate. All those objectives mean different expectations about an ideal property.
With our help, we want you to make this property acquisition a success.
Here is how we will help you out with this property search:
The best searching tips for your Spanish property
As you learned in our previous articles, it is not difficult to buy a property in Spain. It is even quite cheap if you compare it to other European countries. How can you find your ideal Spanish property?
There are two main avenues: either you go on your own for your property search or you enjoy the precious help of a Spanish-based property finder who knows his market and will negotiate the price for you. Worst case, he will tell you: "You should pay the requested price because this is a bargain and it won't stay on the market for too long". Of course, as you will read, the main advantage of a local property hunter is that he is on the ground and you are abroad. So, he will speed up the process.
Whatever the avenue you take, that is why we recommend searching for legal advice and hire a real estate lawyer. Why? It is well known that, in Spain, issues could arise from a property sale. Actually, notaries duties are lighter than in other European countries. So you can make it without a lawyer but it is a safety net we think is a must as we talk of big investments.
The best place for your future dream property is always the place that you will love. So, take time, visit properties, discover neighbourhoods and nice villages and enjoy yourself first. All the steps we will describe here are the same with or without a property hunter apart from the first two steps that describe why you should take a property hunter and how he works. If you want to search for your Spanish holiday home on your own, you can skip the first two points.
He knows the market, He will save your money and make this property a savvy investment, He will save your time, He will protect your interests, He speaks Spanish and your language, He will find solutions after your purchase. So, of course, you can search the property by yourself but as you live abroad, it is not easy, it is time consuming and last but not least you don't have a clue about the real property market price, that's why usually he will save a lot of money by working for you. To summarize, working with a local property hunter speaking your language will speed up the process, make it much more smooth and will save you time and money as you won't need to travel for visiting the 10 properties not corresponding to your taste. Follow this link to read our detailed article on the subject.

Check the accomplished missions of our property hunters everywhere in Spain
There are six main steps: 1.Interview with the customer, 2. The contract, 3.The property search and visit of properties, 4.Feedback and exchange of views with the customer, 5.Purchase of the property, 6.The real estate personal shopper will assist his customer with formalities. Follow this link if you want to read more about what a Spanish-based property finder will do for you. With the same link, you can have a look at some property searches realised by our property hunters in different Spanish Costas and of course, you can search for your local property hunter in your favourite Spanish region.
A real estate lawyer is your must-have AND the first step to your Spanish home

You can search for your property alone, but in Spain, a Spanish property lawyer is a clear must. For many reasons:

Buying real estate in Spain is very easy: what is not, is knowing what you buy. As one of our legal partners summarize:

" it is in this context that the role of the lawyer is essential, not only to collect the documents that will allow you to sign and obtain the registration of the property at your name in the property registry (management procedures) but especially to obtain the documents to which the law does not give you obligatorily access before the sale but whose study is essential to know the ins and outs of your purchase (audit procedures)."

Have a quick look at our two articles on the subject if you want to read more:
Why do you need a property lawyer for buying real estate in Spain?
What is the legal due diligence for your Spanish property?
If you want to find a good local Spanish property lawyer, you should follow the link and take one from our network.
Each person involved with this project should list his objectives

Remember that, as you saw in our past articles from this series: your objectives will differ depending on the function of the property: Second home, first home, home to retire or investment property.
Here is a quick example of objective: I want a second home for living there 3 months per year (summer months + 3 holiday weeks), I want it close to the airport, within walking distance of the beach and allowing me to receive all my family (4 bedrooms). As I am a golfer, I want it close to golf courses. My wife wants it close to shopping areas as she does not drive.
Don't hesitate to go further into details, the more you go into details, the easier it will be to know if you found the perfect property.
Don't worry if you can't find too many ideas, our criteria lists available in this article will make sure that you have the main criteria.
Looking for a Resale in Spain

The Spanish real estate market is very interesting for either a resale or a new build property. Of course, you can buy an existing property with its past or you can go for the comfort of a new build property. Both are possible in Spain. Both are very competitive in terms of price, of course, the price of your property will be driven mainly by its location and its size. It will be less dependent on the fact that it is a resale or a new build. Of course, resale could even be more expensive if you take into account the renovation works that will come with it, 90% of the time. Buying a resale in Spain could have a lot of charm and with some renovation works you can give it as much modern touch as you want. Even if renovation works are not expensive in Spain, it could come more expensive than a new build property when you check it at the end of the project.
Looking for a new build property in Spain?

Buying a new build property in Spain has many advantages:

Impressive standards specifications

:

designed for modern living:

Personalize your property

to your taste

New build prices in Spain are very competitive

vs resale + renovation costs

Fewer uncertainties

:

3-year warranty on the building works

10-year warranty on design faults

by the architect

10-year warranty on structural defects

by the builder

Read more on that: What are the advantages of buying a new build property in Spain?
List your location criteria

Get back to our second article " Where are the best places for your Spanish property? " and make sure all your location criteria are listed
List your property criteria

Of course, you will have the usual suspects as the size of the property, the number of bedrooms, sea view or not, pool or no pool, terrace or garden?… Here are some other useful property criteria: Position of the property vs its environment, Quality of the property, access to amenities, Layout of the property, Neighbours, Outdoor Spaces (Garden, Terrace, Pools,…), Natural light, Eco friendly?, Community fees, Yearly maintenance costs, taxes
Use our ranking system for comparing your future Spanish homes

Ranking your property according to criteria will allow you three main objectives

remove emotions
help you to compare properties
allow you to discuss and compare properties with your partner

It is quite useful and easy to make.

In this chapter, you will learn how to do the ranking, so we will explain the general method here while in the next 4 chapters, you will get specific data related to each specific Spanish property purchase: a second home, a first home to relocate, a home to retire in Spain, an investment property.
Whenever you understand how our ranking system works, you can switch directly to the specific chapter corresponding to your situation, they will have quick guides as well. In those chapters, you will find a downloadable form with an example of how to rank your next property. You will just need to adjust it with your own criteria list and give them weights and ratings.

The idea is simple: to create a weighted matrix containing the physical characteristics (pragmatic, rational) of the house, we will call them the Criteria and you will give each of them an importance level (personal, irrational) or Weights. Each person involved with the project should do the same.

By listing those location and property CRITERIA in a table, it will help you for comparing the different properties visited by giving them a global score.

The CRITERIA are rational and shouldn't take into account your personal feelings (unless for one – see pdf for example). They are listed beforehand by all the parties involved in the form of an exhaustive list of each of their criteria.

For each of those criteria, you will give them

WEIGHTS, indicating the importance of the criteria for the persons involved in the property search. – ranging from 1 to 10 (best). They are specified on the worksheet before visiting the property and are the same for all your potential properties.
RATINGS, which is your view on whether the criteria are fully met or not by this specific property – ranging from 1 to 10 (best). The ratings will be completed after visiting each property. The ratings are specific to each property.

By multiplying WEIGHTS (1) and RATINGS (2), CRITERIA will get a personal score. By adding all these values, we will get an overall score for the property. This score has two subscores: a location score and a property score.

To sum it up, here is the step by step guide to your ideal Spanish property:

List criteria

for the ideal Spanish holiday home with all the persons involved

Give a WEIGHT

for each criterion between 1 and 10. (10= important, 1= not important)

Visit the potential properties and each person involved give RATINGS

between 1 and 10 for all the criteria. (10= criteria met perfectly, 1 = bad)

Compare the total scores for each property

, rank them and compare with results of other persons involved in the project.

This process will help you to rationalise your property purchase and will remove some of the emotions involved. This is important as buying a second home in Spain is a big investment.
For further reading on this subject, read the very interesting article written by our B&B expert, Patrick: How to compare and select the perfect B&B in Spain?
Compare your Spanish holiday homes – download pdf form

Now that you know how to proceed, we did the work and created a downloadable pdf easy to use allowing you to compare your different Spanish holiday homes. Once you have visited potential second homes, you can compare your ranking with the ranking of your partner. Start discussing your top three properties with your partner and make a choice. If you can't, that's because you are not convinced up to now, so, continue searching.

The top 6 location criteria for your Spanish second home

Within 45 minutes of the Airport by car
Is the weather as you want when you will go (winter months?)? Check our monthly weather statistics for the top 20 Spanish cities
Is the beach close to the property?
If you play golf, are golf courses within 20 minutes by car?
Are restaurants close to the property?
Most of the time you want to relax with your family, so recreational and family activities should be available in the region.

You will need to adjust this list with your location criteria for your ideal Spanish holiday home. Have a look at our downloadable pdf available at the end of this section for an exhaustive list of criteria and our ranking system for your future holiday homes.

The top 7 property criteria for your ideal Spanish second home

Your personal feeling
Is the number of sleeping rooms & bathrooms corresponding to your expectations? Take it big enough as you will always have friends visiting ;).
Are the outdoor spaces corresponding to what you want? Garden, Terrace,… You will be 90% of your time outside.
If you want a pool, yes the pool is important to refresh during hot summers.
Are the quality of construction and the layout of the property fine?
Is the size of the property as you want?
May I rent the property short term? Is it legal?

Have a look at our detailed ranking form in pdf and start now the ranking of all your potential holiday homes.

Read our complete article on that subject: How to find the perfect holiday home in Spain?

Compare investment properties in Spain – download pdf form

Now that you know how to rank properties (see bullet 9), here are our top criteria for finding the perfect investment property in Spain. You will find the downloadable pdf easy to use allowing you to compare your different Spanish investment properties. Once you have visited potential investments properties, you can compare the ranking of each property. To compare investment properties, we have added a series of criteria: "investment criteria".

The top 7 investment criteria for investing in real estate in Spain:

Own funds needed to invest
Rental Yield
Potential for value-adding creation
Renovation costs
Easiness to sell in the future
The uniqueness of the property
Property Management costs

The top 7 location criteria for your Spanish investment property

Close to economic activities: city centre, companies,…
Good public transport network, surely within 10 min on foot
Close to universities and research centres
A lot of restaurants in the neighbourhood
Shops in the neighbourhood
Close to tourist places (important if tourist rental)
Strong demand for short term rentals (if legal)

You will need to adjust this list with your location criteria for your ideal Spanish investment property. Have a look at our downloadable pdf available at the end of this section for an exhaustive list of criteria and our ranking system for your future Spanish investment properties.

The top 7 property criteria for your Spanish investment property

Property price is aggressive vs market
The size of the property is standard (not too big), i.e. +/-80m², which means that it will be easy to resell and rent
Outdoor Spaces: Garden, Terrace,… As the weather is nice 320 days per year in Spain, people are living outside
Quality of construction / Layout of the property
Personal feeling
Yearly maintenance costs and taxes
May I rent my property short term? It is not always legal to rent a property short term in Spain

Have a look at our detailed ranking form in pdf and start now the ranking of all your potential investment properties.

Read our complete article on that subject: How to find the perfect investment property in Spain?

Compare homes to relocate to Spain – download pdf form

Now that you know how to rank and compare properties (see bullet 9), here are our top criteria for finding the perfect home to relocate to Spain. You will find the downloadable pdf easy to use allowing you to compare your different homes. Once you have visited potential investments properties, you can compare the ranking of each property.

The top 7 location criteria for your Spanish first home

A lively neighbourhood 12 months per year. It should be active during the winter months.
Commuting time to work and Schools is less than 40 minutes
Plenty of shops within 10 minutes on foot
Close to a good public transport network
Is the weather as you want 320 days per year? We all know why we want to live in Spain!
Beach within 20 minutes reach by car. Let's enjoy the weekends.

You will need to adjust this list with your location criteria for your ideal first home. Have a look at our downloadable pdf available at the end of this section for an exhaustive list of criteria and our ranking system for your future Spanish first home.

The top 7 property criteria for your Spanish first home

Your personal feeling
Is the number of sleeping rooms & bathrooms corresponding to your expectations? Take it big enough as you will always have friends visiting ;).
If you want a pool, yes the pool is important to refresh during hot summers.
Are the outdoor spaces corresponding to what you want? Garden, Terrace,… You will be 90% of your time outside.
Is the size of the property as you want?
Are the quality of construction and the layout of the property fine?
Property price in line with the market

Have a look at our detailed ranking form in pdf and start now the ranking of all your potential first homes in Spain.

How to compare two Spanish First homes- relocate to Spain

Read our complete articles on that subject: Why and how to relocate to Spain? How to find the perfect home to relocate to Spain?

Compare homes to retire to Spain – download pdf form

Now that you know how to rank properties (see bullet 9), here are our top criteria for finding the perfect home to retire to Spain. You will find the downloadable pdf easy to use allowing you to compare your different Spanish homes. Once you have visited potential properties, you can compare the ranking of each property with other ones.

The top 7 location criteria for your home to retire to Spain

A secure Neighbourhood
Close to family members
A lively neighbourhood 12 months per year
Shops are close and less than 10 minutes on foot
Proximity to excellent Hospital & care facilities
Recreational and social activities around?

You will need to adjust this list with your location criteria for your ideal home to retire to Spain. Have a look at our downloadable pdf available at the end of this section for an exhaustive list of criteria and our ranking system for your future Spanish home.

The top 7 property criteria for your home to retire to Spain

Personal feeling, it is time to think about yourself no?
Security: fence and/or entrance gate, advanced technologies, fire alarm
Outdoor Spaces: Garden, Terrace,… You are living more at home, so, get it as you want it!
Swimming pool (size,…) Sport, social life and good eating habits are the best way to keep good health.
Size of the property corresponding to your taste. You got it, not too small, not too big.
Natural light
Size of Sleeping rooms

Have a look at our detailed ranking form in pdf and start now the ranking of all your potential homes for retiring to Spain.

Read our complete article on that subject: How to find the perfect home to retire to Spain?

Is it legal to rent your property on short term leases?

Most of the times, if you bought your Spanish holiday home, you buy it for yourself. But yes, we have to admit it, there are costs associated with a second home. That's why many of our customers, after a few years rent their properties. The regulation is different in each region of Spain, that is why it is strongly advised to check it with a local legal adviser. Don't hesitate to check our network for real estate lawyers in Spain.
Another point is that if you want to rent your property, you need a property management company to assist you. We will cover this subject in detail in our next article.
Have a quick look at the different articles we wrote on that subject:
Tourist rental in Spain: What is it? Is it legal?
An update on the short term rental regulation in Andalusia

Visit properties at different time of day

Ideally at different times of the year as well but this one is more difficult. What we mean by that is that some villages are active only during the summer months and are dead in the winter months. That's why, if you want to retire there, it's better that you know in advance that you won't find an open restaurant in November.
The same idea is to visit your property at different times of the day and the week. We all know those calm pedestrian streets in the old city centres. In the morning, it's calm… From time to time it's calm even in the afternoon and in the evening. But, for the same price, you get a lot of activity in the evening as bars open their doors for the evening.
So, check it, it doesn't cost a lot.

This is surely the case if you work on your own, without a property hunter. You don't have a technical background, you don't know anything about renovation, this could be a very wise decision before pouring all your savings into that dream property. Our partner developed a network of Surveyors covering all Spain, don't hesitate to ask for a survey.

How do our partners help you with those first steps?

We have a local mortgage broker dedicated to getting mortgages for foreigners. Ask for a free mortgage quote.

Our property hunters are there to assist you to find the perfect property more on that in the 3rd article: "How should you search for your dream property?"
With our team of more than +100 local real estate partners, HowtobuyinSpain helps foreigners to buy real estate in Spain.The experts from our network are active in all the fields you need:

Would you like to read further?Last year we wrote detailed property buyers guides custom made for any nationality. Here are our FREE pdf property buyers' guides written for all the foreign nationalities looking to buy in Spain: Click on your country flag, you will find your pdf report at the end of each article.

This was the third article of our new series "Our complete guide to buying your property in Spain" in the final article, we will cover what you need to know as a real estate owner in Spain.Looking for an expert in Spain? Ask us directly!Stéphane Senior analyst and strategist at HTBISCheck the full HTBIS team here