Click on any flag to get an automatic translation from Google translate. Some news could have an original translation here: News     Nouvelles     Nieuws     Noticias     Nachrichten 
The Spanish B&B market
Maria and John are now convinced that their near future will include the management of a guest house. That's done! It is now necessary for them to understand what the Spanish market looks like. This is the goal of this third article.
We will develop the subject following two directions: the type of guest house and their location.
At the end of this chapter, Maria and John will have more keys to:
select the type of B&B they want
determine in which region it will be located
What is a Bed and Breakfast in Spain?
Let us first agree on the definition of the concept "guest house". According to commonly agreed terms, it involves the following ideas:
a building of traditional architecture, isolated in the countryside or located in a small village, sometimes a former farm, "recycled" in tourist housing,
tranquility & silence must prevail in its close environment,
a historical dimension is also assumed, through the maintenance of an architectural style specific to the region concerned,
the housing capacity must be limited to less than 15 people,
specific thematic may be presented such as:
–agrotourism with the reconnection of passing travelers with local traditional agrarian and cultural activities
–ecotourism which favors ecological tourism with a set of sustainable energy management parameters
–wine tourism which offers tastings and wine consumption and gastronomic goods produced on the site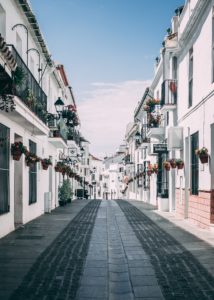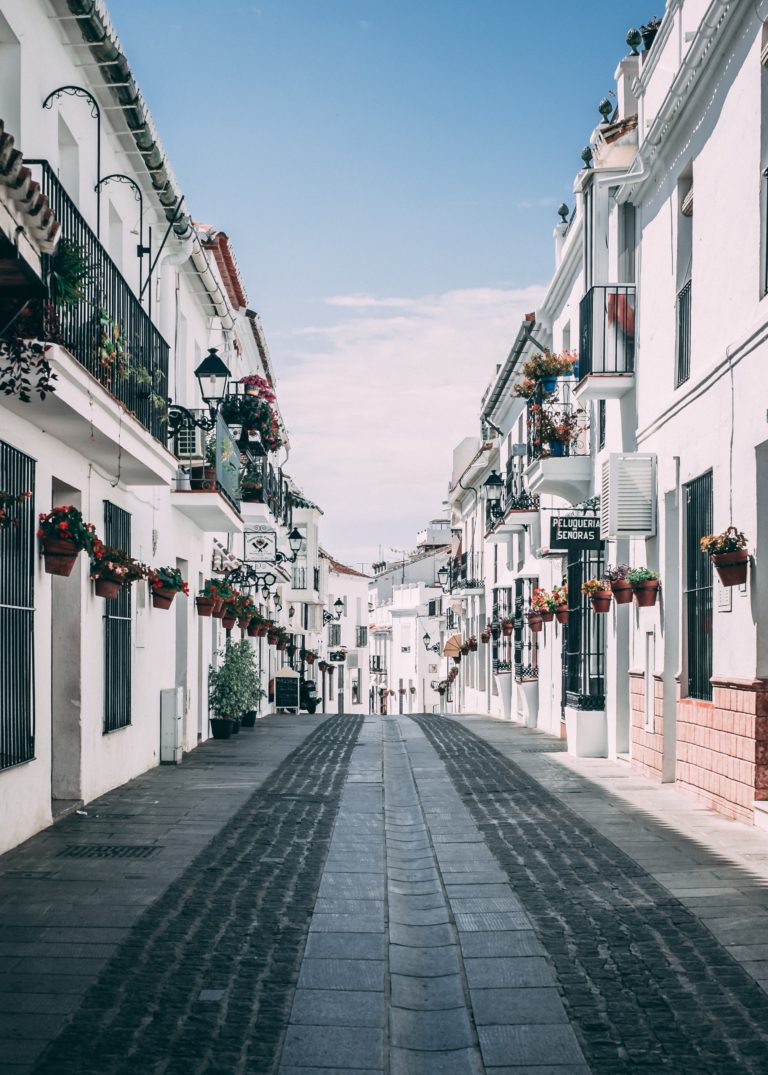 It isn't therefore:
a hotel in a rural area (the managers / owner (s) often live in the B&B),
an urban apartment,
a 24h service offering, minibar, TV in the rooms or daily cleaning service
The concept is so vast, the B&B offers many different experiences. A classification in Spain is in the study phase, but is not yet operational, unlike in France where "ears" or "spikes" give hierarchy of the different guest houses.
For the purpose of simplification, we identify two large groups of B&B in Spain;
the ones which rent rooms: las casas "por habitaciones" – CH
the ones which rent a whole building: las casas "de alquiler" – CA
Some regions, such as Catalonia, carry out an additional subdivision, depending on whether the managers exploit ("casas de payés") or not ("allotjaments rurals") their farm, in addition to their rural tourism offer.
CH's offer at least one service: breakfast.
Beyond that, flexibility prevails: lunch and dinner are optional. Some offer a "cooking right" with a space available to guests including cooking hotplate, fridge, oven, microwave,…
CA's are divided into 2 subgroups.
There are those with a single building, and those consisting of various independent houses with private access. Common areas are available to all, such as swimming pool, garden, living room. In all these cases, there is no service offered to guests on a daily basis.
In the majority of cases, all B&Bs, whether "CH" or "CA", provide sheets, blankets, dishes and kitchen equipment to their guests.
Contact between hosts and managers is more intensive in CHs. This is the kind guesthouse that Maria and John want because human connection is key in their choice. They wish to make sure that their customers join them in the B&B experience.
What does the law say?
As is often the case, when a concept works, it attracts people. Legislators must set a framework, indicating rules and standards to follow. Spain being a federal state, the various regions have a certain autonomy in legislative matters. This implies that laws are different depending on the location. Maria and John will therefore have to consult the specific rules that will apply should they want to develop a specific offer.
Nevertheless, there are general rules, common throughout Spain, for all guesthouses. Let's mention 3 of them.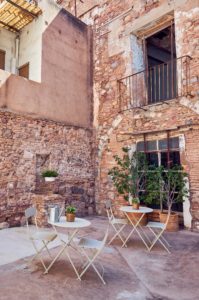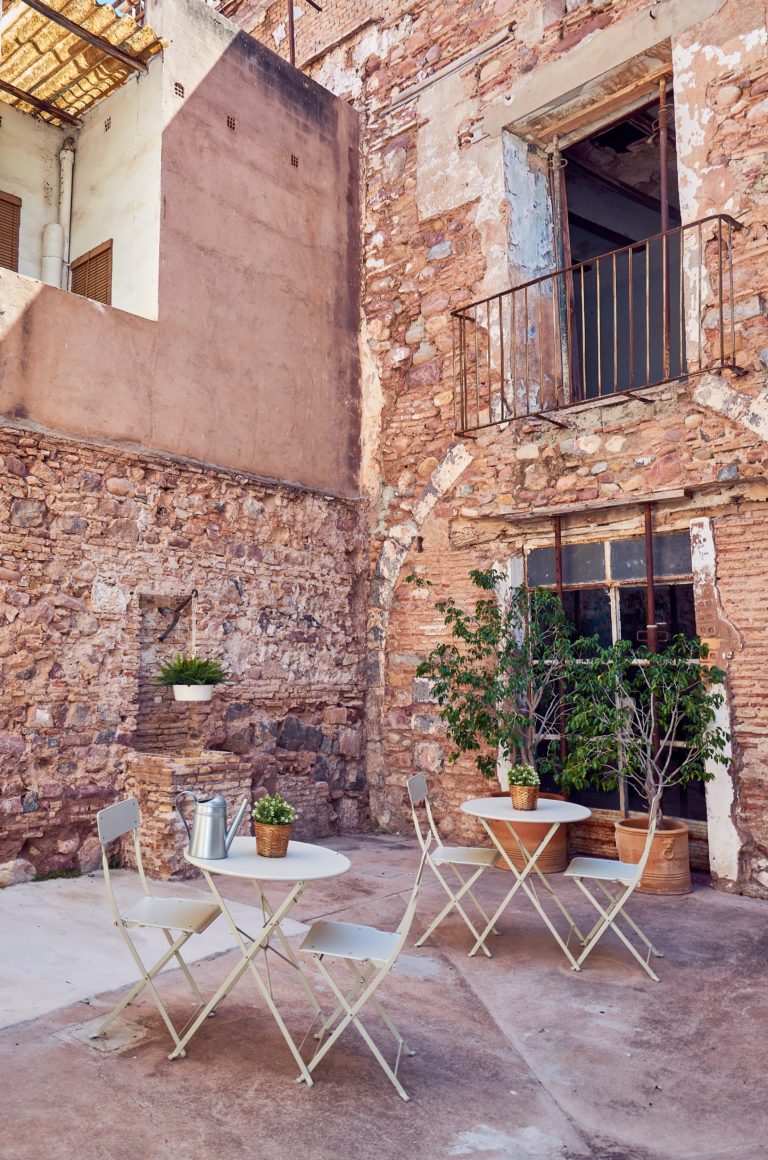 1. The pools: The rules are generally less strict than in France for example. Legislation in terms of B&B in Spain "outsources" all liability of children on their parents. Even if access to water is free (unfenced), it will be the parents' responsibility to constantly monitor their offspring. As a matter of fact, in Spain, the pool does not have to be monitored under a certain water volume level.
Our advice: Even if you, as the manager, are protected by law, feel free communicating this information to your guests orally … and in writing. We are never too careful! You will also have the freedom to determine the bathing hours. A floating cover will also prevent early or late at night swimming. This will enable a more convenient and efficient maintenance work. No minor thing: the swimming pool is very important place of your B&B. You must keep it, at all times, in perfect condition, whether inside (water quality and cleanliness) or outside (terrace, toilets, …).
2. The sanitary: Appointing CH's, i.e. those who do not yet have their working licence, must, in order to obtain it, offer a private toilet per room. This is not the case for CA's. At this level, it is basically a personal decision, regarding the quality level you want to give to your guests.
3. Cleaning: Unlike hotels, there is no legal requirement for daily maintenance for CH's; even less for the CA's. Again, depending on the level of luxury of your CH, it will be up to you to determine how often you do it, and what the maintenance entails.
Our advice: Even if not mandatory, go to the rooms on a daily basis. Leave "tracks" of your visits behind. An addition of toilet paper or shower gel is highly appreciated because it avoids your guests to come begging…sometimes during breakfast time, next to other clients … Your guests will feel that you care for them, in a proactive way. This is a way to build customer loyalty.
How many B&B's are there in Spain and where are they located?
It is important to be aware that guesthouses are a real alternative to so-called "traditional" holiday homes such as hotels. Their number in Spain has steadily increased in recent years. A country map is quite telling at this level. It shows the number of B&B's per province. The darkest is the province, the most important the guesthouses' concentration is.
The total number of B&B's in Spain (last March) is an estimated 16,375. They are spread unequally across the country's 50 provinces. For example, the one region of Asturias in the north, which is geographically small, is home for more than 1,250 establishments. It is nevertheless interesting to note that the B&B offer is spread over the entire territory, and not only in hot and coastal areas. See the high concentration of guesthouses along the Pyrenees, as well as a rural area bordering Portugal (provinces of Cáceres and Salamanca).
This overall number is confirmed by consulting specialized Internet booking sites. See below. The result, purely estimated, relates to a B&B research for a 2 people 1 week stay during the month of June.
| | |
| --- | --- |
| Website | Number of listed B&B's |
| clubrural.com | >20,000 Spain + Portugal |
| toprural.com | 5,400 |
| escapadarural.com | 16,915 |
| casarurales.net | >20,000 |
| booking.com | >650 |
| airbnb.com | >300 |
| homeaway.com | >200 |
In terms of occupancy figures, we note that, as far as last March is confirmed, there were nearly 40,000 nights spent by foreigners in bed and breakfast in Spain. Almost 30% of these focus on the Balearic Autonomous Community alone. The Canaries (17%) and Andalusia (14%) follow. The average stay is the longest (4 nights) in the provinces of Santa Cruz (Canary Islands), Las Palmas (Canary Islands) and Málaga (Andalusia).
Check the site of the INE for more interesting informations on that subject.
How relevant is all this to Maria & John?
Maria and John, our couple looking to set-up a B&B in Spain (see our earlier article) realize that they are neither the first ones nor the last ones to carry out a "B&B adventure" in Spain. They nevertheless think that it might be appropriate to choose a region with a large amount of tourists … which has a low offering of B&B. In a nutshell, find an area with high demand and low supply. Based on the information below, they decide to pre-select 5 provinces:
Las Palmas (Canary Islands)
Almería (Andalousia)
Valencia (Valencia)
Menorca (Baleares Islands)
Girona (Catalonia)
The last province of Girona is an exception: the offer is substantial but the geographical location (sea / mountains, bordering France) has aroused the curiosity of our couple. They want to investigate a little more on the topic.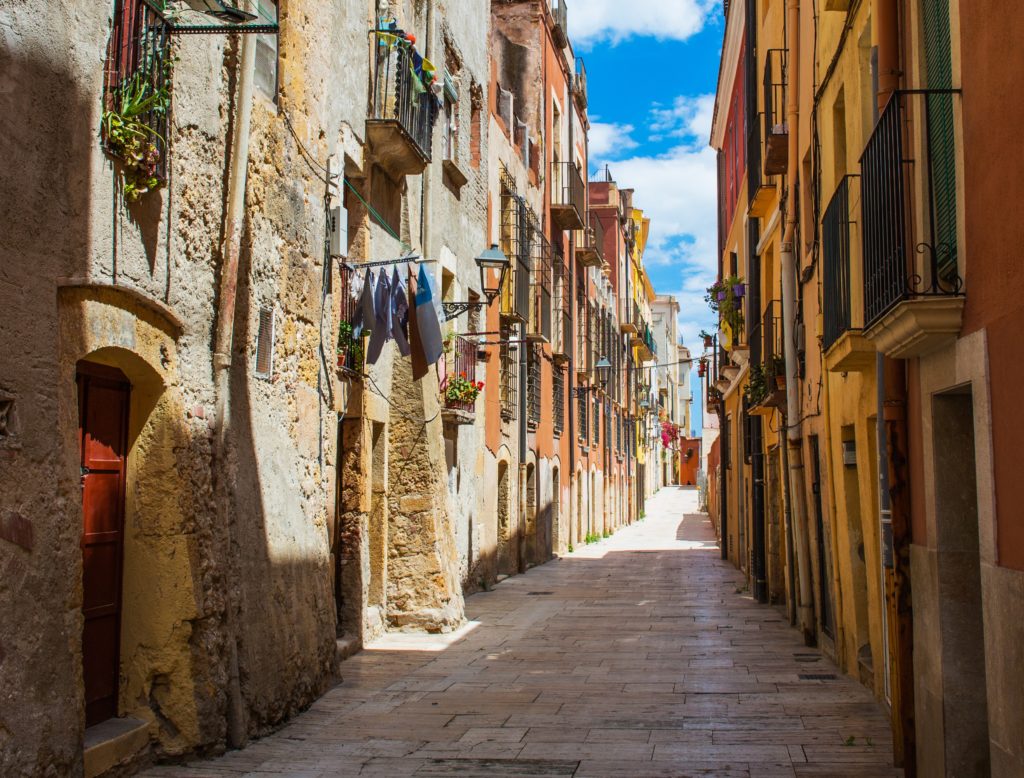 Conclusion
The B&B market in Spain is quite substantial … in any case much bigger than Maria & John would have originally suspected.
As a reminder, the objective of this third theme was twofold:
Understand what a bed and breakfast meant in Spain
Identify potential areas of establishment
Maria and John want to offer a local service to their future guests and we saw that human contact was a key factor for them. They decide to move towards a CH … which will be located in one of the 5 pre-selected regions. They will have to investigate a little more and that is why they will go onsite.
They will provide the details of their trips to these 5 autonomous communities in the next issue of this series.
Stay tuned follow Maria & John's B&B project!
We want to contribute to the success of your B&B in Spain
We invite you to discover this world thanks to our external partner, Patrick. We want to contribute to the success of your project by sharing tips and informative data.
Patrick has created a detailed series of articles related to his extensive experience in the B&B business in Spain. It is a chronological guide starting with the set up of your B&B project and advising you step by step in order to better manage this professional transition: How to create selection criteria? Where to locate? Administrative work? Marketing?…
The topics are divided into a series of 8 themes and will be published on a regular basis. At the end, you will have all the keys to open the door of your dreams.
We wish you a pleasant reading.
Need assistance for your B&B? Ask for more information to Patrick. Our B&B Specialist in Spain
Theme 5: Admin check : procedure & documents
Theme 6: B&B communication
Theme 7: Day to Day business
Theme 8: Last advice + Starting the B&B adventure
Patrick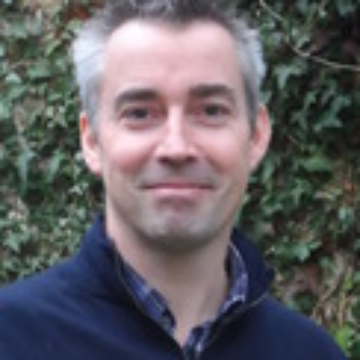 B&B adviser, Partner of HowtobuyinSpain
Patrick created and managed his own B&B in Spain for 8 years. He knows the ins and the outs of that business.
About Patrick and his team, our B&B adviser
Patrick has a degree in Applied Economics and a master in International Politics. With a financial background, he lived for 8 years in Spain, setting up from scratch and managing a charming B&B. The B&B is still running today.
Patrick advises you for all the major decisions related to the business life of a B&B: B&B Business setting up, B&B estate selection criteria, administrative & legal procedures, Communication strategy and Day to day business.
His expertise covers all the Spanish coastal regions.
Languages: Dutch, French, English, Spanish & Catalan
Looking for a property hunter, a lawyer, an architect,… a local expert in Spain? Ask us directly!
Check the full team of HTBIS here
SHARE with the colour icons at the bottom of your screen