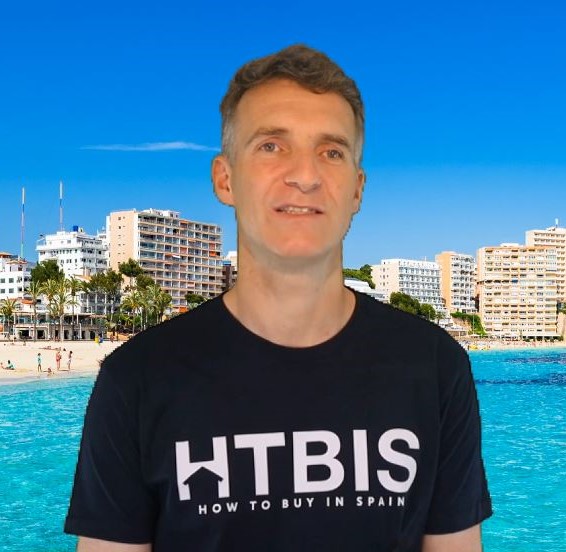 Reading time 4 minutes. Use our table of content for a quick read.
Last Updated on 07/03/2023 by STEPHANE
Click on any flag to get an automatic translation from Google translate. Some news could have an original translation here: News Nouvelles Nieuws Noticias Nachrichten
In order to get closer to the market in Tarragona, we asked our independent local property finder, Valérie, to write about her latest activity there. Should you need more information, we will put you in touch with her, she is our local independent partner of howtobuyinSpain.
Tarragona property investment: a Case study of a Costa Dorada property for sale

The Costa Dorada is the coastal area in the south of Catalonia. It is located in the province of Tarragona and offers a varied landscape of beaches, mountains and countryside. The many hiking trails, bike tours, mountain biking are ideal for discovering its extraordinary views and dream beaches. Indeed, this region is distinguished by its beautiful beaches and its golden sand, illuminated by the rays of the sun, hence its name in Spanish "Costa Daurada", the Golden Coast in French. Let's go to its discovery.
The city of Tarragona
Tarragona is the most important city of the Costa Dorada. It is the capital of the province of Tarragona and was declared World Heritage by UNESCO in 2000. Find all the World Heritage sites of the Unesco here with the other 10 reasons why you should buy a property in Spain. All the archaeological wealth of the city are present through its Roman walls, circuses, amphitheatres and Roman theatres among others. With more than 130,000 inhabitants, Tarragona is not only a medieval town that attracts many tourists but also a city that moves all year round and is very accessible. Indeed, Tarragona is connected to the big cities of Spain and France by the A7 motorway by car, by plane thanks to its international airport of Reus, but also by the train, thanks to the AVE / TGV from France and Barcelona just an hour away.
Tarragona is also home to one of Spain's largest and most popular amusement park complexes: Port Aventura, a park with a varied theme for children and adults alike. Nearby, Tarragona also offers many water games parks for the families.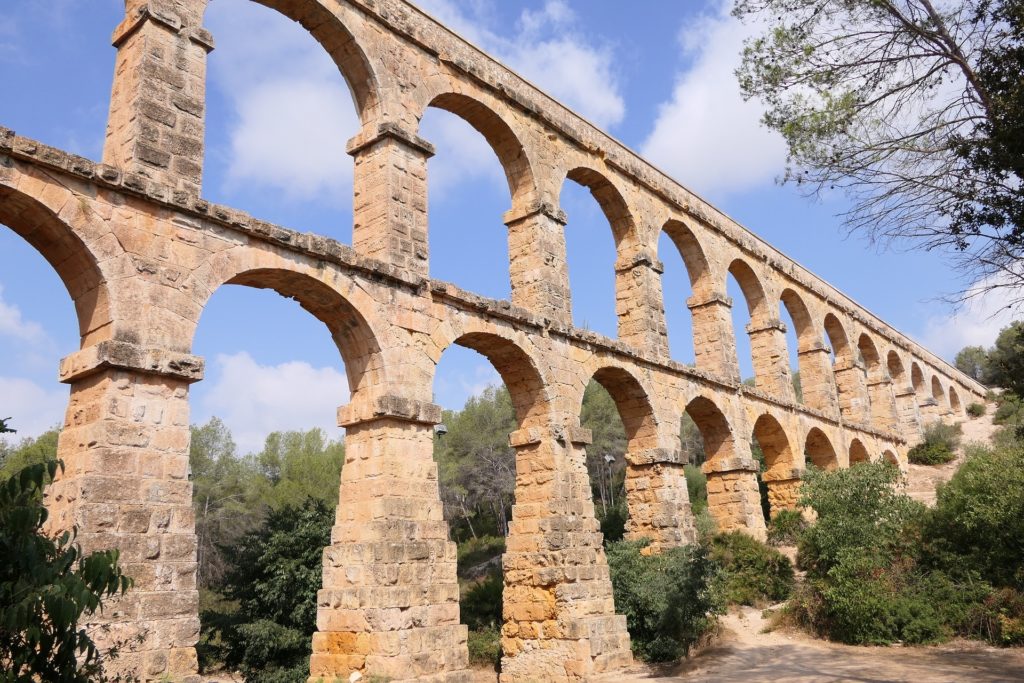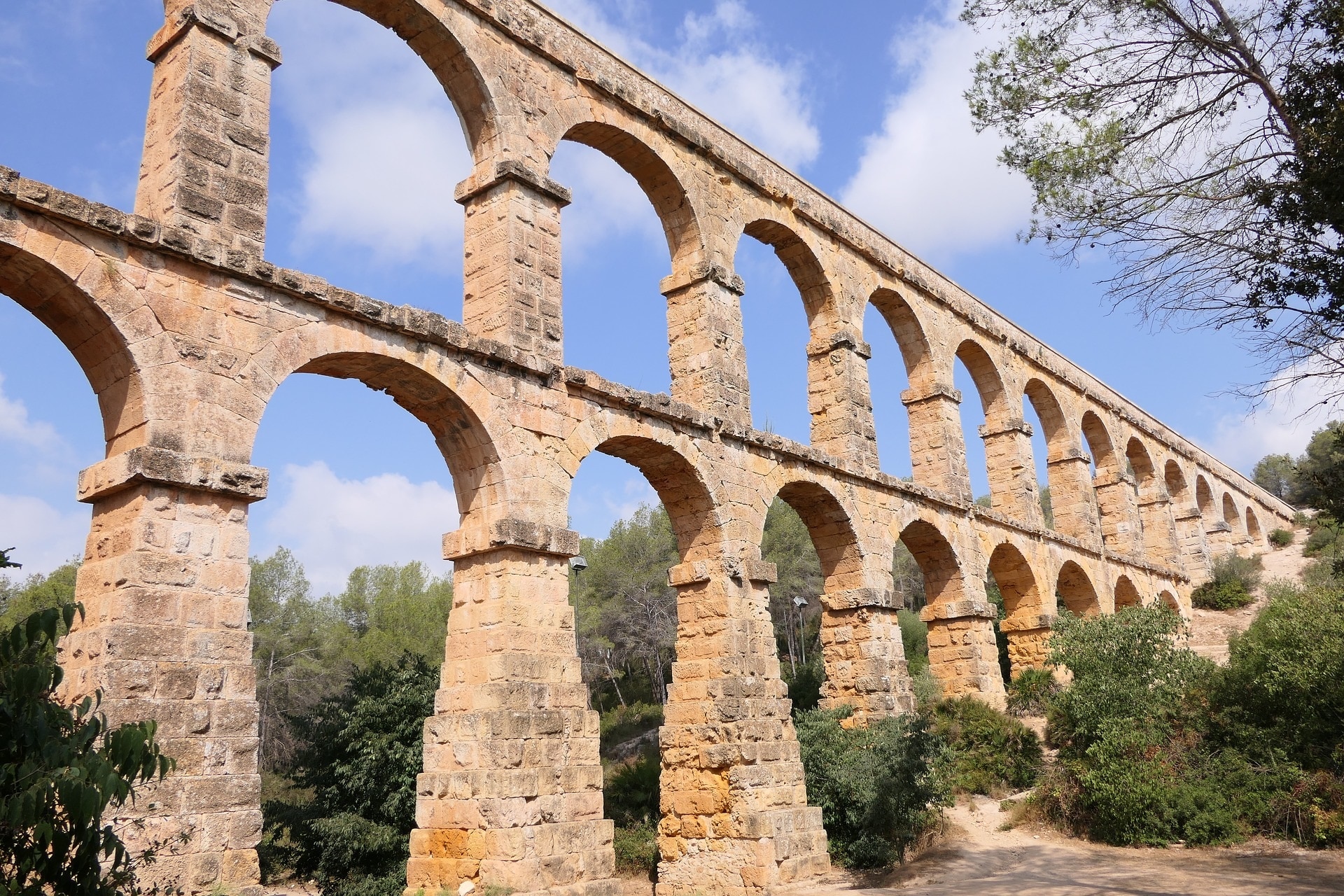 The Roman aqueduct in Tarragona
Here are the must-see places to visit in Tarragona, an active city all year round:
– The cathedral, which dates from the XII-XIV century
– The model of Roman Tarraco, replica in miniature of the town
– The Roman amphitheatre, where took place the old gladiatorial battles
– The Praetorium and Roman circus
– The balcony of the Mediterranean
– Placa de la Font, Plaça del Forum and Plaça del Rei
– El Serrallo, typical fishing district
– La Rambla Nova
– Tarragona Central Market
– The beaches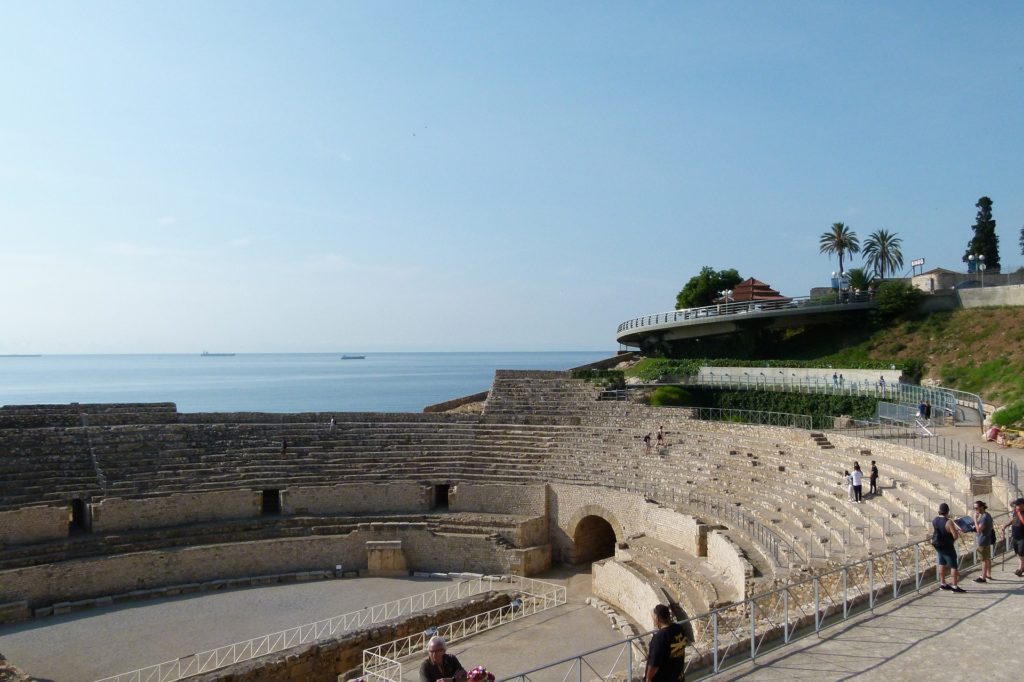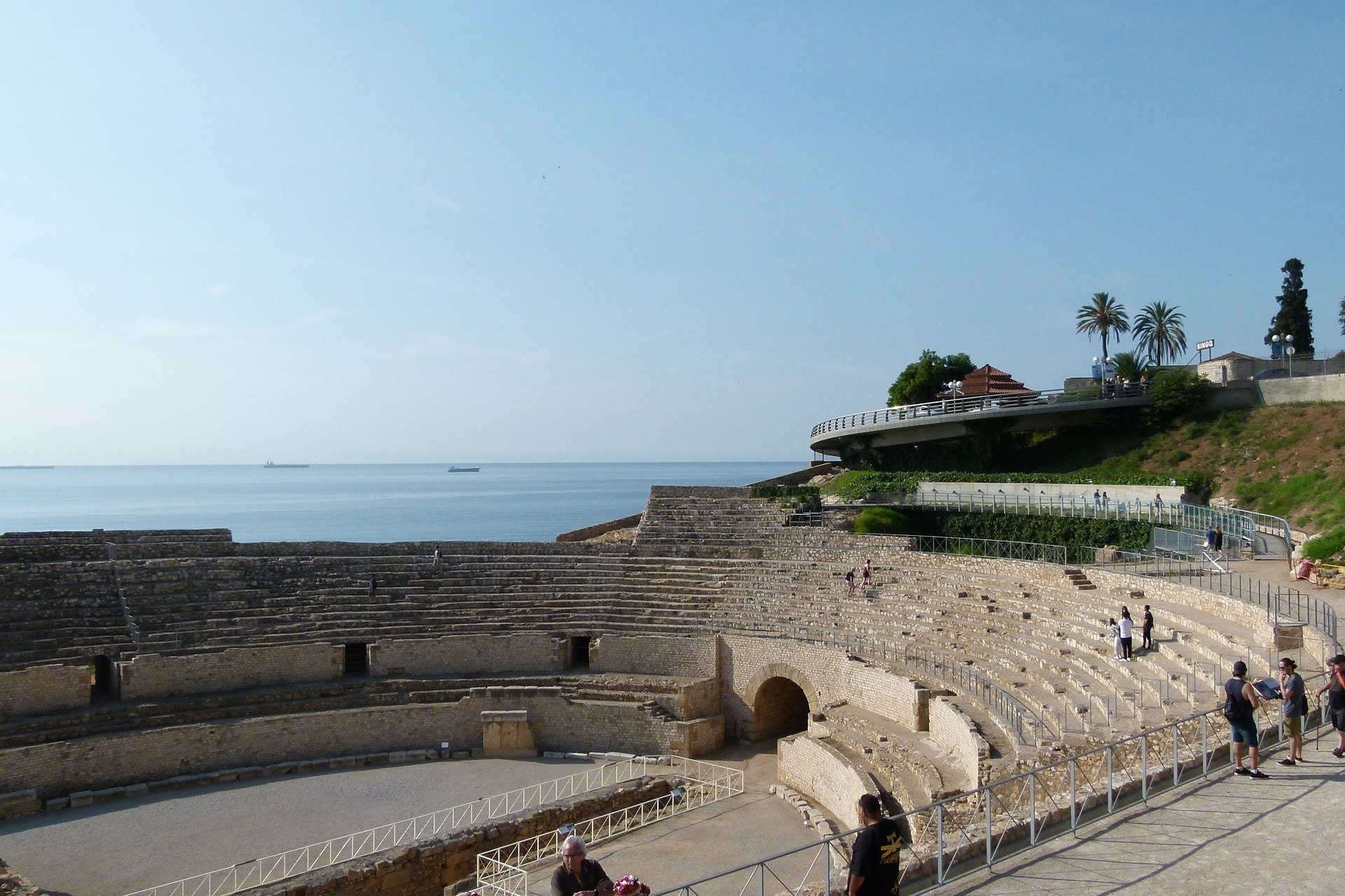 The Roman amphitheatre in Tarragona
The landscapes and beaches of Tarragona
For centuries, Tarragona is very well connected by paths between the different neighbouring villages. These paths are suitable for walking, cycling, riding and will get you close with those wonderful landscapes, horizons and heritage of this city. In total, 75 km of these paths have been created to enjoy nature. They are easy to find even though some of them are old trails that linked villages, others led to masías and farms, and others – such as the coastline or perimeter – were used to monitor hazards from the farmlands, Sea and contraband. Admiring the beaches from the heights is an activity that the nature lovers will enjoy.
The sandy beaches of Tarragona and the sublime small coves: Cala Fonda (Tarragona), Cala Jovera (Tarragona), Cala Penya Tallada (Playa Salou), Playa El Dorada (Cambrils) and Playa Penyals (Miami Playa) are among the top of the Costa Dorada's beach. They will give pleasure to swimmers and sportsmen in search of tranquillity. For sure, there is a wide range of aquatic activities to enjoy the pleasant temperature of the sea during more than half of the year.
Have a quick look at the many activities of the Costa Daurada on the infographic created by HowtobuyinSpain.
Real estate in Tarragona
Only an hour from Barcelona by car, Tarragona offers very competitive prices in real estate. The average price per square meter of the province of Tarragona is € 1,250 as of the end of June 2018, which is very affordable taking into account the proximity of the coast, Barcelona, the quality of life offered and the cost of living make it very affordable for the Frenchs. The prices for the capital of the same name is a little higher: 1.470 € / m2.
Here is a quick look at the real estate price evolution in Tarragona over the last 20 years
Real estate prices in Tarragona: €1.250 /m² (June 2018), +0.7% vs last year
Transactions for Tarragona are strong: 11.886 +10,1% vs last year
Property prices in Tarragona are close to the bottom reached since 2008: current prices are at 1250€/sq m (end June 2018).
If you want to buy a house or an apartment on the Costa Dorada, you will need to know the area to be targeted.
To benefit from affordable prices and accommodation corresponding to your search criteria, it is strongly recommended to use a property finder who knows the local market well but also the pitfalls to avoid.
Séverine his our local independent property finder. She will assist you for that. Have a look at the last mission she did for her customers:
What is the typical property for sale in Tarragona?
A penthouse in El Mas Mel, Calafell
Buyer: a surgeon from Paris
Property: Penthouse, high-end property, brand-new, 80 square meters + 80 meters square private terrace, in front of the sea ( first line lateral)
Neighbourhood: Calafell Mas Mel, only 30 minutes south of Barcelone Airport
Goal: Self-usage a few days per year, rent out the rest of the year.
Budget: €250.000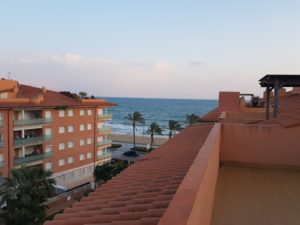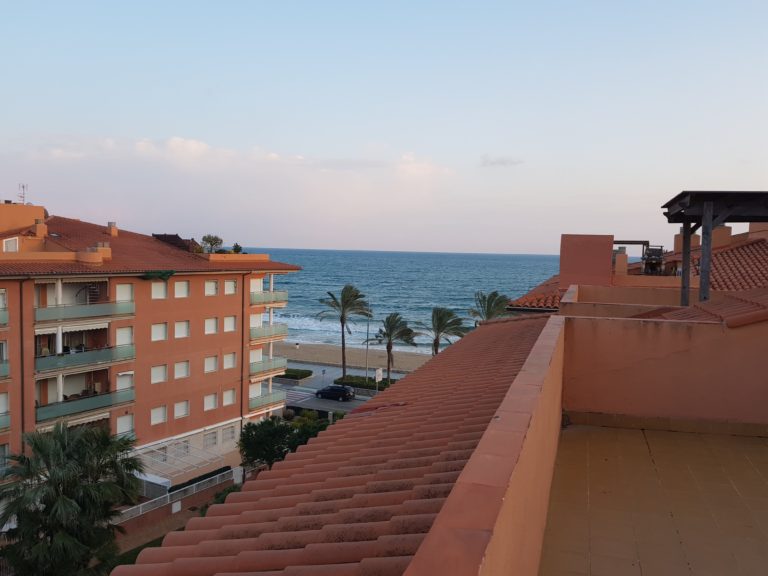 A brand-new apartment with sea views with 80 sq meter terrace
An independent small typical house in Deltebre
Buyer: a French Executive
Property: Small independent house with own land, 2 rooms, on one floor, at 200 meters from the beach
Neighbourhood: Countryside of Riumar Deltebre, 30 min south of Tarragona
Goal: Self-usage a few weeks per year, rent out in summer
Budget: €125.000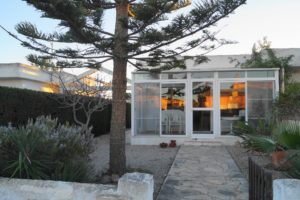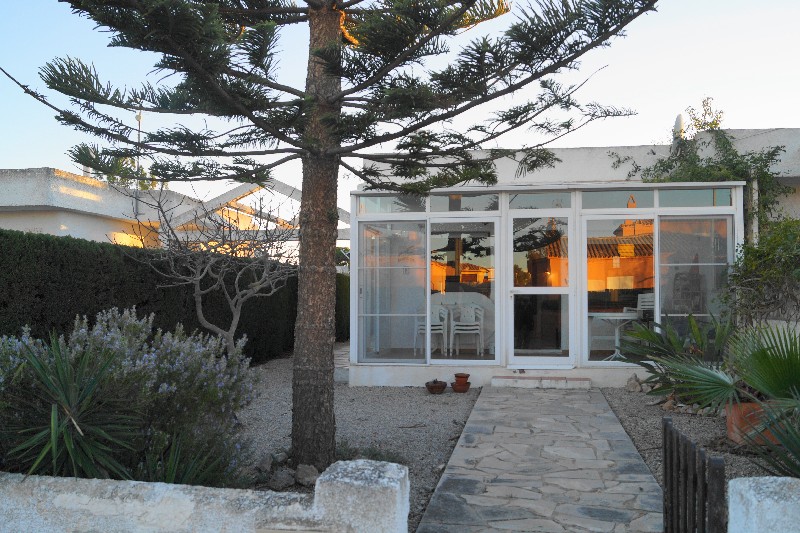 A small villa in the countryside of Tarragona, 200 meters from the beach
An independent small house in Vilafranca del Penedes
Buyer: Bank employee from Alsace ( France)
Property: Small independent house with own land (1600 m2), 2 rooms, on one floor, with a vegetable garden and fruits trees in the area of Vilafranca del Penedes
Neighbourhood: In the countryside of Vilafranca del Penedes, 40 minutes from Barcelona's Airport
Goal: Self-usage a few weeks per year and family home
Budget: €130.000

A nice villa with views on the countryside of Vilafranca del Penedes
If you are looking to buy in Spain, we would suggest that you read our earlier paper on Property hunting: 6 essential reasons for loving your Spanish real estate shopper. This paper is very interesting and gives you some of the important reasons why working with a property hunter is very useful for foreigners looking to buy in Spain. You will find specific samples our independent local partners worked on in Alicante, Valencia, Barcelona and Madrid. Here are our other "Case study" written on Madrid, Barcelona and Tenerife: Property hunting "Case study" in Madrid, Property hunting "Case study" in Barcelona and Property hunting "Case study" in Tenerife written by our local independent property finders.
About Sabine, our local independent Property finder in Tarragona
Sabine is our local property finder in Costa Dorada. Sabine is active on Costa Dorada since 2019 and lives in Spain since 2015. She is our
local independent partner in this region.
Looking for a property hunter, a lawyer, an architect,… a local expert in Spain? Ask our network of independent local experts directly!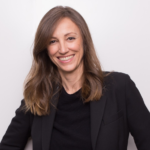 Property finder in Tarragona and the Costa Dorada
Local independent partner of HTBIS Network
Check the full team of HTBIS or check our independent local partners