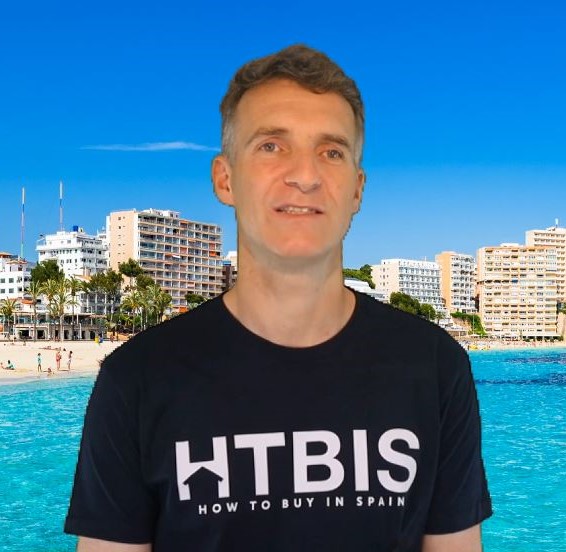 Reading time 6 minutes. Use our table of content for a quick read.
Last Updated on 18/07/2023 by STEPHANE
Click on any flag to get an automatic translation from Google translate. Some news could have an original translation here: News Nouvelles Nieuws Noticias Nachrichten
Why and how to relocate to Spain?
1. Why is Spain one of the best countries in the world for working remotely?
Many people will look at opportunities to increase their quality of life and are ready to make big changes due to Covid-19.
We will help you to understand why Spain is a strong candidate if you are looking to increase your quality of life and work remotely at the same time once the Covid situation will settle.
Here is what you will learn : Why and how to relocate to Spain?
hide
2. How will work habits change due to Covid-19?
People used to work from offices and travel long hours for commuting.
It will change! All of a sudden people are aware that they can live another life: rather than the classical "home, Subway, work, Subway, home".
At the same time, priorities of people are changing as well: Enjoy life, take care of your health, don't take any unnecessary risks, take care of your family members,…
As we wrote earlier, Coronavirus has a big impact on people:
The pandemic creates a lot of uncertainties
The time to develop and produce a vaccine can range from 9 months to 5 years.

The coronavirus pandemic is likely to last as long as two years

It is unknown whether or not you are immune once you have had the virus.

The long term health effects on survivors are unknown.

Covid-19 is highly contagious, spreading across populations in days.

It's deadly
Shelter-In-Place orders have big impacts
as well on people
They have to stay and live where they were with their relatives:

No possibility to go outside except for necessary shopping

Depending on the length of the Shelter-In-Place orders, a lot of people suffered many indirect (psychological) impacts of this.
So, all those lead to a new trend:
home is the new office
… which means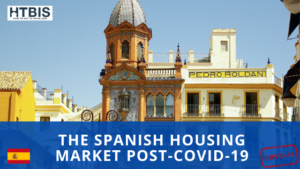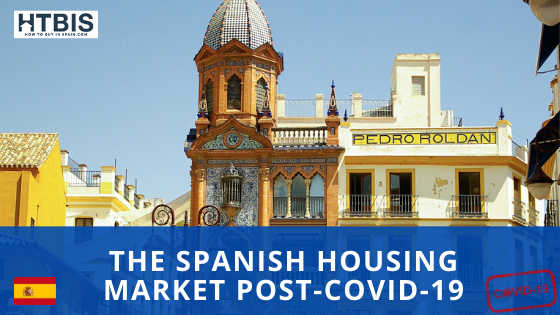 The Spanish housing market post covid-19: our full review!
Important to note: those are two scare attributes in city centres. So, due to Coronavirus, we can notice an exodus from the city centres towards the countryside both in Spain and in other countries. Read our extended articles on that: What are the new dream homes for Spaniards in a post-Covid-19 world? and The ideal Spanish property for foreigners in a post-Covid-19 world.
Of course, many jobs are easy to be carried out from home as management positions or "service" jobs but some are of course impossible to execute from home. Furthermore, some jobs asking creativity could benefit from working from home but others requesting team interaction could see some negative impacts from working from home even if those could be managed thanks to videoconferencing.
In this environment, many people ask themselves the question:
3. Do I live the life I want to? Do I live where I want?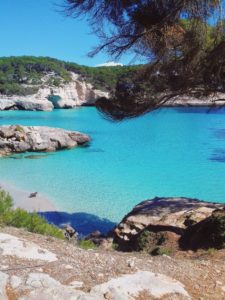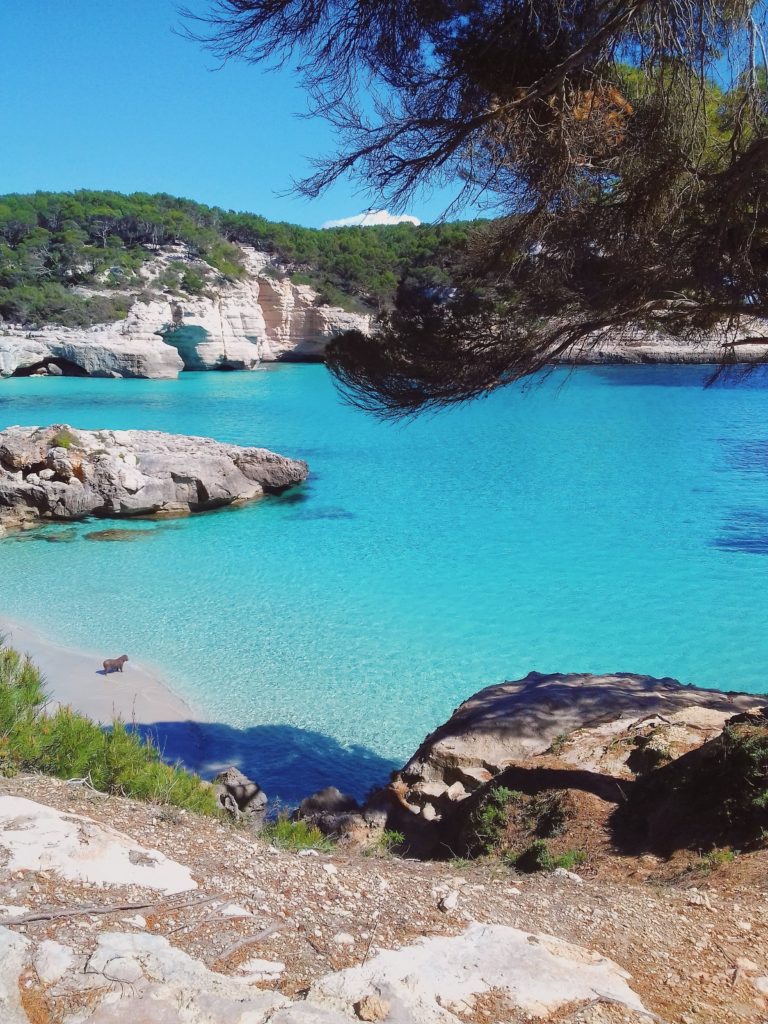 Have a look at our extended article we wrote: Your 7 positive life changes after the Coronavirus which could be very useful to draw a quick analysis of your personal life and should help you to make the correct choices for your future.
The big advantage we have is that we live in a connected world. Of course short term, Covid-19 is disturbing the world but longer-term people's work habits will change forever thanks to easy transport, good internet connection and last but not least, as people will notice that they work more efficiently in a healthy environment: that's why we see that in a very short term future many people relocate to countries like Spain.
Before looking at Why should you work remotely from Spain? and How to pick the perfect city to relocate to in Spain?" and finally, What will be your criteria to pick your sunny dream working home?
Let's have a look at the advantages and disadvantages of working from home or an office.
The (dis-) advantages of working from home
What are the advantages of working from home?
One of the biggest benefits of working from home is

no more commuting time lost

This could increase your

work-life balance

a lot as you have more flexibility for your work:
organize your work schedule as you want
organize your work from where you want but it is not always the case if you are under pressure from your employer or can't stop working while at home.

We feel that

productivity could be increased

as you are more focused, but agreed, it could be a big issue if other family members are around as children or partner working in the same space.

You are more

available for your family

and housekeeping tasks but of course, this has to be managed properly to remain efficient long term.

You are more

available for social activities

, but this has to be organised by yourself: meet friends, sports activities, learn new things,…

Better teamwork?

As more video conferences are organised, we could assume that long term it helps to spread the information between all people equally. On the downside, less face to face interaction could diminish the efficiency of meetings.

Another advantage of home working for the employer is of course the lower costs of this solution!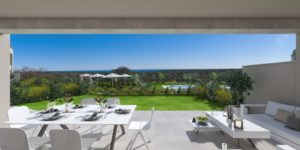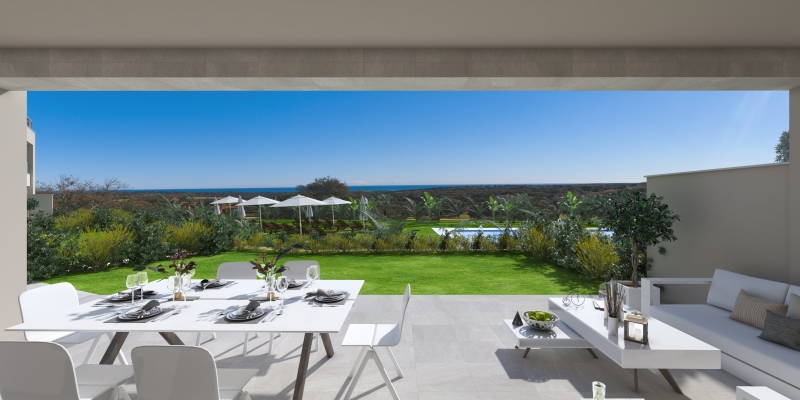 View from your new office? One of the property listed by Taylor Wimpey on our website.
What are the disadvantages of working from home?
The separation between work and personal life

is much smaller than before. If you have difficulties to say no or to stop working at home, this could be an issue

Health effects

: it is a mix:

The downsides are a less dynamic day as no more commute could mean less physical exercises, more videoconferencing: which could imply more physical issues like back and neck pains. At the same time, t

he upsides of working from home are that you have to take advantage of the hours you win to get physical and social activities.

Less visibility from your management

: fewer rewards, less training, less upgrade for senior positions, higher risks of being laid off than colleagues at the office

Not to underestimate

less social contacts

. For many of us, social life takes place at the office, at the coffee corner or during the day.

IT & compliances

issues could hinder working at home: People need proper IT equipment and IT support (Help desks, Supplies, Delivery network, Internet connection, IT Security,…) to solve any issue that could arise.

Physical space should be ready for working efficiently at home

: Too small space could be negative, Interactions with family members (noise, interruptions, distractions), not enough space could be issues
The (dis-) advantages of working from an office
What are the advantages of working from an office?
Without any doubt, the biggest advantage of working from an office is that you get a

clear separation between your personal life and your work

.

Another big advantage of working from home is the fact that you have

a better face to face interactions

or group meetings.

Your social life could be better

as well as many of us are happy with the social life they get during office hours: a conversation with your coffee or midday.

Your productivity could be higher

as you are less distracted by noises or activities from people around you (as it could be the case at home). Work infrastructure and IT resources could be much better of course.
What are the disadvantages of working from an office?
The biggest disadvantage of working from an office is without any doubt the

commuting time

. But don't forget that during this time, you could forget the office issues and switch back towards your personal life.

The second biggest disadvantage of having office hours could be for people with children of elderly family members to have

less flexibility with their working hours

and assume some other family obligations.

Another big hurdle of working from an office is that you have

less creativity

in a "controlled" environment.
For more on that subject, have a look at these interesting articles:
So, we noticed that there are many positives of working at home but it's not a 100% "let's do it". So, what could be an ideal world?
How many days of remote work per week?
3-5 days look like the new normal
In this context, it becomes more and more possible to work from a London office a few days per week and work (and live) from your Spanish sunny penthouse 4 to 5 days per week.
Have a look at this interesting way of working of Telenor in Finland, the new "Tight,loose,tight" way of working.
4. Why not relocate to Spain?
Spain is one of the best countries in the world for working remotely.
There are many criteria people are looking for when looking at relocating in a new country.
They are looking for:
A stable political environment

, a stable legal and tax environment

Very good quality of life with a perfect

weather 320 days per year, natural surroundings, quality food, respect for the environment, work-life balance,…

Strong infrastructure networks

: transport, internet, health care system, schools …

Cost of living is affordable:

day to day life is not expensive (including renting)
Is it smarter to buy a property in Spain? Have a look at our detailed article for more on that: 10+ reasons why it is smart to buy a house in Spain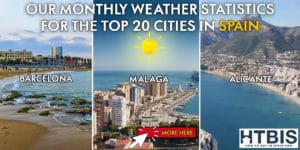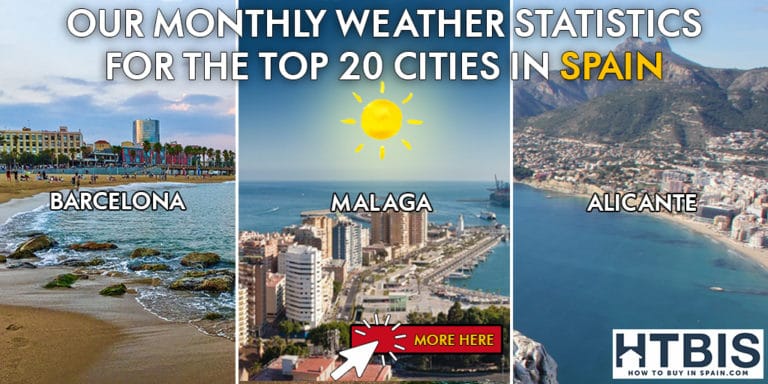 If we look at all those items, Spain ticks many boxes: here are some facts on Spain:
Spain has a

very stable political environment

and is part of the European Union.

Spain is the world's healthiest country

with its unbeatable quality of life.

Spain has the

highest life expectancy in the world just behind Japan

according to the OECD.

Spain is in

fourth place in the world for work-life balance

just behind the Netherlands, Denmark and France.

The

Health Care System in Spain is ranked seventh in the world

by the

WHO

Last but not least, the cost of living in Spain is affordable if you compare Spain to other countries in the world with the same quality of life. For further reading on that, have a look at our detailed article:

Which are the cheapest cities to live in Spain?
Many of those positive facts and more were described in our earlier article: 10 reasons for buying a property in Spain.
Have a look at the interesting report from the OECD "measuring well-being" before picking your ideal country.
5. Where should you relocate to Spain?
How to pick the perfect city to relocate in Spain?
Here is our easy to use checklist:
Easy access to Airports

: 1-hour drive from one of the

biggest Spanish Airports

: Here are the top Spanish airports:

Madrid-Barajas, Barcelona, Gran Canaria, Malaga, Tenerife, Palma, Alicante

Yearly

weather statistics

corresponding to your expectations: Check the

monthly weather statistics of the 20 biggest Spanish cities

.

Of course, if your budget allows it: we would start with the biggest cities in Spain:

Madrid and Barcelona

but other regions like

Valencia or Málaga

should be considered if you are not looking for a "busy" city.
To help you, here are the 8 biggest cities in Spain sorted by decreasing order.
Madrid

Barcelona

Valencia

Seville

Zaragoza

Málaga

Murcia

Palma
Have a quick look at our detailed reports on the Spanish Costas if you want to get a first look at any Spanish region, first select your region by clicking on the corresponding infographic then click on the article describing the region in detail at the bottom of the page: Everything you should know on any Spanish Costas.
Here are our must read guides on the Spanish Costas:
How to

check the cost of living of your new Spanish city

?
Have a look at our detailed article we wrote on that: Which are the cheapest cities to live in Spain? To compare the different real estate markets, have a look at our detailed quarterly real estate report on the top 20 Spanish cities with price evolution.
Don't miss our other articles on the same subject :
6. What will be your criteria to select your sunny dream working home?
How to get the perfect "remote working experience" from Spain?
Let's start with a question:
What are your expectations?
Have a look at this interesting article our B&B expert wrote for selecting the perfect B&B in Spain and use the same process to select your dream home.
Think about criteria like those (please adjust with your criteria):
Criteria about the location
Proximity to airport

Proximity to a big city centre

Proximity to the beach (usually a must for foreigners)

Proximity to golf courses

…
Read our detailed article for more on that: The best 41 tips for finding your best home for moving to Spain
Discover the best new build projects in Spain available right now
Criteria about the property
New build or resale? If it is a new build, you are looking for, check the new build properties listed on our website, otherwise, get the best deals with our local property hunters.

Space inside

Outside Space: Garden / Terrace?

Swimming pool

Kitchen size

Sleeping rooms size

Number of rooms

Garage

Lift

Security: fence and/or entrance gate, alarm systems, …

Energy efficiency: Solar panels,…

Property maintenance costs

Personal feeling

…
7. Is it easy to relocate to Spain?
How to get my VISA to relocate to Spain?
All our legal partners in Spain will assist you for that, don't worry.
What do you think? Are you ready to start your new life?
We are foreigners who love Spain and have invested in Spanish real estate to enjoy the Spanish quality of life and take advantage of the investment opportunities. Don't hesitate to ask us, we have built a network of 100+ qualified local experts all over Spain, ready to assist you in your language.
Don't miss the core of our research: our in-depth analysis of the Spanish Housing Market post-Covid-19.

Don't neglect the basic recommendations to keep yourself and others safe:
maintaining a social distance of 2 m,

cover your mouth when you cough or sneeze,

avoid touching your face after touching hard surfaces where the virus can live.
Looking for a mortgage or a local expert in Alicante, Malaga, Valencia, Madrid, Barcelona,…? Ask us directly!
Senior analyst and strategist at HTBIS