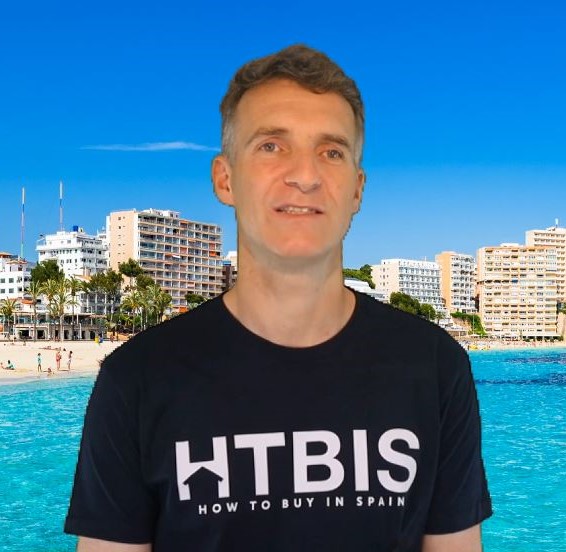 Reading time 9 minutes. Use our table of content for a quick read.
Last Updated on 17/07/2023 by STEPHANE
Click on any flag to get an automatic translation from Google translate. Some news could have an original translation here: News Nouvelles Nieuws Noticias Nachrichten
Follow this link if you are looking for the latest real estate price trends for Spain's top 20 cities.
The Spanish real estate outlook 2023
Last year, we predicted a strong market with price increases between 3 and 6 per cent. We were spot on!
The Spanish real estate market should be more stable in 2023 and we could even see some price decreases. As we will explain in this report, Expectations for the Spanish housing market are for price changes between minus three per cent and plus 4 per cent as experts have different views due to a greater uncertainty of the evolution of the economy. The good news is that many experts see it as one of the best-performing markets in Europe for 2023.
Inflation will be the main topic if you want to understand the real estate market: after many years of loose monetary policy and after the war in Ukraine, inflation is back and should stay with us for a while. We will have to cope with that. Last year we already spotted those potential risks for the real estate markets in our Spanish real estate outlook for 2022. So, this is not a surprise for us. But we have to admit that the magnitude of the moves impressed us.
In this report, you will have our detailed outlook on the Spanish real estate market and benefit from the analysis and feedback of our local experts and partners established everywhere in Spain. Of course, the market won't rise as much as in 2022 on one hand, but it will give more opportunities on the other hand. And make no mistakes, we will explain to you why real estate prices in Spain remain conservative at current levels: we don't see excesses as in 2008.
Last but not least, we tell you why we think that Spain's economy should become stronger than other European countries over the next five years. This positive news should keep the Spanish real estate market healthy and in demand at least compared to other real estate markets in Europe.
In this environment, Spain has a lot to offer to Spaniards, foreigners and remote workers: a high quality of life. Actually, Spain is one of the best places to relocate and work remotely thanks to 320 days of sun and of course the low cost of living in Spain.
Looking for a comprehensive and up-to-date analysis of real estate prices in all major Spanish cities? Look no further than our quarterly report, which provides precise insights you won't find anywhere else.
The Spanish property market will be a buyers' market in 2023
Here are the important metrics to follow in 2023:
Inflation
mortgage rates
the consumers' purchasing power
Economic activity in Spain and in Europe
Remote working
Of course as usual what will be the activity of foreigners in Spain in 2023?
Yes, let's start with the bad news: inflation is back. That is why both short-term and long-term interest rates have risen. So, as a consequence, mortgage rates are much higher now than one year ago. We expect this situation to stay at least two years, maybe more. So, property financing with mortgages will be less easy for buyers and the Spanish economy should moderate in the short term. Those are the two main reasons why we think the Spanish property market will mark a pause in the short term. The good news is that mortgage rates are not crazy if you compare them to inflation.
Check the evolution of the mortgage rates: average, fixed and variable over the last year
Transactions should decrease and prices should be stable or decrease slightly
as on one hand, economic activity will be less strong and on the other hand mortgages rates are rising.
Both Spaniards and foreigners will be less active, which will give more opportunities for the buyers, and even more for the foreign cash buyers that don't need a mortgage.
Foreign cash buyers will be the perfect time to get a better home: more space inside and outside and more light, and for those with a smaller budget, our advice is to go after a second home outside city centres.
That is why we are optimistic for foreigners in 2023: opportunities will be there and the market will be less tense.
So, our view is that prices could decrease between 1 and 3%!
What about the GDP growth in Spain for 2023 and 2024?
The FMI predicts that Spain will have strong GDP growth in 2023 and 2024: 1.1% and 2.4%.

Are we at risk of a big property price decrease as in 2008?
Are we in a real estate bubble in Spain?
Many experts don't think so as:
The portion of real estate vs income is not excessive for most Spaniards
Leverage is not excessive
Building companies have less leverage
The number of new build properties coming to the market is not excessive.
Here is another article to read more on that: Are we in a property bubble in Spain?
So, the short answer is no, we are not at risk of a big price decrease, as long as the economy remains stable, as current property prices in Spain are not overextended. Read our quarterly report for more on that: Spanish property prices remain very competitive vs other international markets.
The biggest risks we see for the time being are:
Central banks

in the world are aggressively raising short-term interest rates: the Fed, the ECB,…

Long-term interest rates are spiking
Inflation is spiking

everywhere in the world central banks are fitting it.

The Chinese economy

is dependent on its management of Covid, its real estate sector and its slowing economy.

Consumers

are squeezed worldwide with high inflation numbers.
The positive data for the Spanish real estate markets are:
property prices are not too expensive in Spain vs international real estate markets,
mortgages rates are much lower than current inflation rates
real estate could be a good hedge against inflation for investors.
we see Spain having a long-term competitive hedge in this environment of high energy prices.
Why are the long-term prospects for the real estate market in Spain strong?
Not enough properties are available on the rental market as Spain is an "Owner" country with more than 75% of Spaniards owning their home.
With inflation rising, construction costs are on the rise and supply won't easily come
Most of the properties in Spain are old and some need renovation works, which means a delay to have those back on the market
Real estate prices in Spain are not too expensive, read our quarterly report on Spanish property prices for more on that.
With the energy crisis in Europe, Spain is one of the European countries with the lowest costs for utilities in Europe, as we told you in our article, we think that this will remain the case in the future, so, the Spanish economy should remain stronger than many European countries. This will provide strong support to the real estate market. We could even see some relocations of companies toward Spain in the future.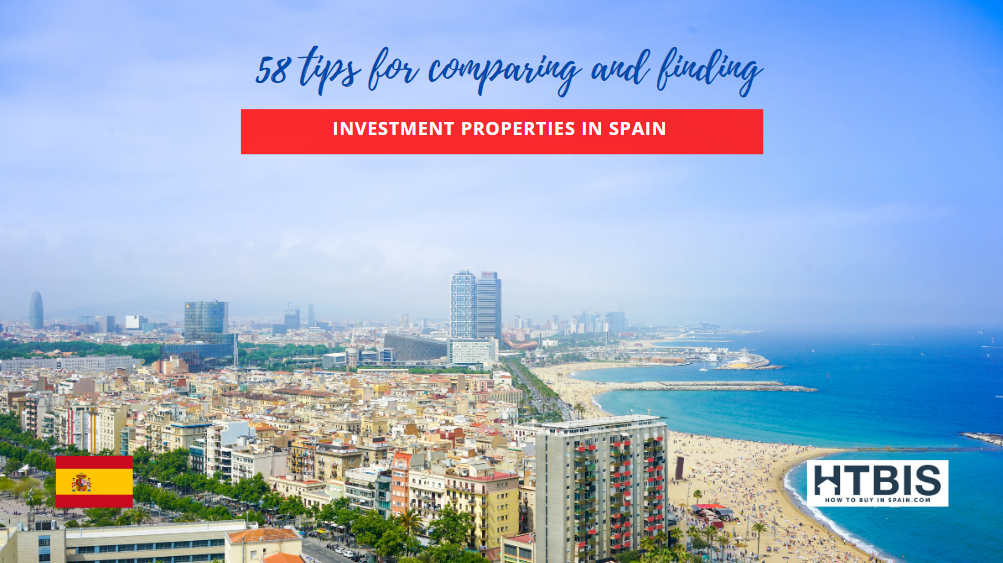 Newbuild vs resale in 2023?
We don't expect huge discounts for real estate buyers but yes, cash buyers should get discounts on resale projects and they should negotiate before writing an offer. We don't expect huge discounts for newbuild – we have some special offers on newbuild properties from our partners, just ask us directly – as construction costs are higher and the Spanish housing market is healthy and not oversupplied as it was in 2008. Some regions could have more newbuild supplies which could give opportunities for buyers.
A new long-term trend favouring Spain!
Spain has many competitive edges over other EU countries:
All those will be big edges for Spain in the long term and could transform Spain into one of the biggest economic and industrial powerhouses in Europe.
The IMF shares our view and published in a November report that Spain's Economic growth is projected to reach 4.6 per cent in 2022 and 1.2 per cent in 2023. This put Spain one of the top-growing country in Europe.
That is why we think that the real estate market in Spain will on one end suffer from less demand from Spaniards and foreigners due to the slower economic activity in Europe. But, on the other hand, if we compare the Spanish property market to international markets, if we see where it is now, under €1,800 per square meter, and if we add the short-term and long-term advantages of Spain, we think that the Spanish real estate market will stay stronger than the European average.
For real estate investors, as we don't see inflation vanishing quickly mortgage rates are very competitive in this inflationary environment and indexation of rents to inflation could water down inflation effects (not 100% as those are limited by the government). But, that's not bad in a difficult economic environment.
For more on mortgage financing, have a look at our article: "Fixed or variable mortgage for my Spanish home?"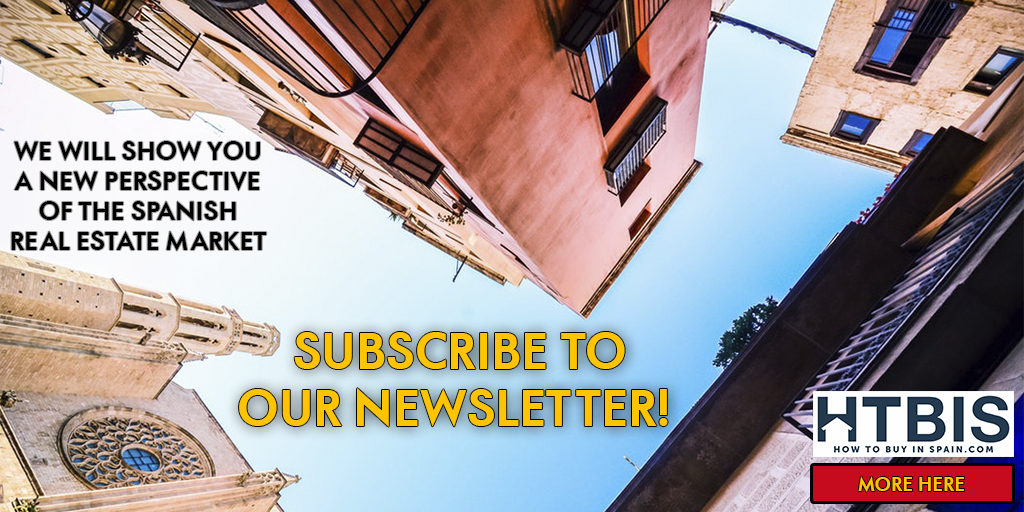 The 2023 Spanish property market forecast from our local experts
We asked our partners to give some colours to their local property markets. This is very interesting as they have knowledge of the market and see daily what is going on. Here is the feedback on Madrid, the Costa Blanca, the Costa Daurada and the Canaries. This section will be updated later on if we get more feedback. You can find all our local Spanish property hunters members of our network by following the link.
We discussed this with Agnes one of our local property hunter in Madrid.
Are foreigners active in the real estate market in Madrid as of the end of 2022?
Foreign buyers, especially those who have their savings or incomes in USD, have increased their demand for both investment properties and second homes in Madrid, presumably because the EUR/USD exchange rate is very favourable for them right now, and mortgage rates are still lower in Spain than in the US.
Are Spaniards more or less active in Madrid?
National buyers who have enough savings for the downpayment have also shown an increased interest in completing their purchase this year, as it seems very likely that interest rates on mortgages will keep going up for some time, whilst decreases in prices of properties are not certain at all.

I believe that small investors who would be purchasing without a mortgage are cautious, holding off to see if there is really a recession next year and hoping they can get better deals in a few months than today.
What is the 2023 outlook for the Madrid property market?
On one hand, if mortgage rates keep increasing some buyers will not be able to buy, so part of the demand will decrease. On the other hand, if inflation rates are persistently high, people with savings will likely look towards the real estate market as a refuge, increasing demand for investment-oriented purchases. Price fluctuations will most likely not be consistent throughout neighbourhoods and property types. For example, unless there is a serious worldwide crisis, it seems unlikely prime properties' prices will drop significantly because they might still be propped up by foreign demand and by national buyers with high purchasing power who are not stretching their budget to the limit and therefore are not so affected by higher mortgage rates.

The major risk is the "unknown" factor, such as when the covid pandemic appeared out of the blue: we don't know what we don't know! A possible positive surprise could be the inflation petering out sooner than expected.
The Costa Brava 2023 real estate outlook
Séverine, our local property hunter in Costa Brava, gave her analysis on the Costa Brava.
What is the current activity on the property market in Costa Brava?
It is true that with the current climate, inflation, rising fuel prices, and the significant rise in interest rates, buyers want to know what the crisis in Spain really means. The crisis is undeniable and is disrupting the Spanish property market but in what way? It is quite heterogeneous depending on the type of product and the region. The big cities are particularly affected for purchases of main residences. On the other hand, the effects on the purchase of second homes are less noticeable, especially in areas that have always been in high demand, such as the Costa Brava and the Costa del Sol. We are writing this article in December 2022, and so far we have not seen any significant drop in prices. It is a very tight market due to the high demand and the limited number of properties on the market. The crisis is softening this contrast slightly, but prices are not falling and are tending to stabilise after the sharp increases post COVID (around +20% over a period of one and a half years).
What is the 2023 outlook for the property market in Costa Brava?
For 2023 we remain very confident about the market on the Costa Brava. With still a lot of demand from abroad, still mainly from Europeans, but also with the strength of the dollar, the return of Americans.
The latest purchase of Séverine in Costa Brava for one HTBIS customer?
Our latest sale is a very nice house in the chic area of s'Agaro located between Playa de aro and St feliu de Guixols. With a list price of 469,000 and a final price negotiated at 450,000 for a European family. This is a house located in a residence with few co-owners, with garden and swimming pool, ideally placed at 5 minutes walk from the beach and shops.

The objective for this family is to spend their holidays there but why not to live there in a few years. The search for a healthy and well-frequented neighbourhood was important!
Congratulations Séverine and team on this last deal, another happy customer of HTBIS. As we always say: a local property hunter means, a quicker process with fewer risks and savings.
Have a look at the full profile of Séverine our property hunter in Girona and the Costa Brava here and check the last property she bought for her customers.
Read more: the six reasons why working with a property hunter in Spain.
The Costa Blanca 2023 real estate forecast
Valérie wrote this feedback, she is our local property hunter in Costa Blanca.
What is the current activity on the property market in Costa Blanca?
Economic crises do not always have the same impact on the property market. The Costa Blanca is a very popular area for Belgians and English speakers. This area, which stretches from Denia to Horadada, offers less expensive products than the Costa Brava or the Costa del sol. Its main airport in Elche, next to Alicante, provides direct connections from the main European airports, and its well-developed rail network with direct lines from Madrid ensures a continuous flow of traffic and a certain economic dynamism. The demand comes largely from foreign investors, mainly European, but its proximity to Madrid also generates domestic demand.
What is the 2023 outlook for the property market in Costa Blanca?
We expect the market to hold up. On the other hand, we believe that there may be opportunities in the new build sector. New developments (houses and flats), particularly in the south of Alicante, have reached a certain peak in recent years and we are therefore waiting to see the movements in this property sector where real opportunities will be available over the winter. These new buildings provide interesting energy certificates, which have become even more attractive since the energy crisis, and remain secure investments.
What is the current activity on the property market in Costa Dorada?
Before discussing the effects of the economic crisis and the outlook for 2023, it should be remembered that the Costa Dorada stretches from the south of Barcelona to the entire coast of the province of Tarragona. Unlike the Costa Brava or the Costa del Sol, it is frequented by a majority of urban Spaniards from Barcelona, Zaragoza or Madrid who have second homes there. Here the impact of the crisis will be felt more because a majority of Spaniards have borrowed at variable rates and the sudden and sharp increase in these rates will certainly push some owners to sell their second home in order to offset inflation.
What is the 2023 outlook for the property market in Costa Dorada?
This is a market that has been very popular during the covid and a drop in prices in this sector will be all the more welcome for future buyers.
The latest purchase of Sabine in Costa Dorada for one of Howtobuyinspain.com's customers?
Our latest sale is in L'Ampolla, in the Ebro Delta. This is a less built up and wilder area than the south of Barcelona, but still only 1.5 hours from the main city. Our clients were looking for a house to buy and to invest in, and the search was not easy as many criteria were required. In the end we found them a house with a back to back aspect, 5 minutes walk from the beaches in a quiet and well frequented residential area, with 2 bedrooms. The house is in immaculate condition and therefore needs no work inside, and the low price will allow the new buyers to build a small swimming pool to maximise rental income next summer.
What is the current activity on the property market in the Canary Islands?
Let's remember here that the Canaries are the islands which are the most favourable for rental investment since the temperatures are mild all year round and this remains ideal for investors since the tourist season is spread over 10 months of the year… On the other hand, these islands, where the majority of the capital is foreign, will suffer more from the crisis compared to the different Spanish coasts. These islands, which depend solely on air and sea transport, will suffer a massive drop in visitor numbers when the price of plane tickets soars…
What is the 2023 outlook for the property market in the Canary Islands?
there will therefore be opportunities to be seized as this drop will be felt but will quickly rise again when the markets stabilise.
Have a look at the full profile of Manuel our property hunter in Tenerife and the Canary Islands here and check the last property she bought for her customers.
Why the Spanish property market will stay at the top spot for foreigners?
As foreigners are cash buyers 90% of the time, and even when they ask for a mortgage, most of the time it is a small part of the property's value, so the increase in rates will have a smaller impact on foreigners but yes, foreigners will hesitate more before buying a property in a foreign country as the economic activity will be weaker in the short term.
Here are other positives that will keep foreigners active in 2023:
Transactions' volumes are strong

in 2022 across all the Spanish local markets

: rising by more than 20% getting back to pre-covid levels (and a little bit more).

Activity was at the highest since 2007 and both Spaniards and foreigners are active

, which means the trend is broad-based and not only in certain areas.

Foreigners activity is back to the same levels it was

"pre-Covid" era.

Real estate market in Spain is strong: Have a look at our detailed quarterly report with all the prices' evolution for the top 20 Spanish cities:

Spanish quarterly property report.

We note that the major cities are back to their pre-Covid levels:

Barcelona, Madrid

,…

Second-tier Spanish cities

all over Spain

are rising the most

while staying cheaper than the national average

Inflation is rising everywhere in the world

… This means that every day, currencies lose their value. So, one of the best hedges against inflation is holding "real assets". There are not a lot of alternatives if you want to protect your savings against inflation. One other move could be for people to relocate towards Spain as Spain has a much lower cost of living (even more since the energy crisis).

The rise in raw material prices

has resulted in a more than 10% increase in production costs over the last two years. This will increase the prices of the new building developments and reduce supply in the long term.

New build properties are not in oversupply:

on the contrary, it remains under control and demand was strong in 2022.
The 2023 outlook from other real estate experts

How to find your ideal Spanish property?
We need to differentiate locals from foreigners.
Let's start first with foreigners. Foreigners are searching either for a second home or a place to retire.
close to the beach,

maximum a one-hour drive from an airport,

more rooms and a bigger property as foreigners will be more often at their second home,

some private outside space: terrace, garden, a pool,

close to sports and children's facilities,

restaurants and shops nearby,

a nice view,

not too far from the city centre, but not inside!
Discover newbuild properties meeting those criteria from our partners or ask one of our property hunters to search for your dream property anywhere in Spain, we have a local hunter!
Have a look at our interesting articles on the subject: Our ultimate guide to buying your property in Spain is our major guide on the subject but you can find dedicated articles as well:
Looking for a local property hunter, a local lawyer, … any real estate expert in Spain? Ask us directly!
Senior analyst and strategist at HTBIS
Check the full HTBIS team here
FAQ on the subject
Is it a good time to buy property in Spain 2023?
Yes, for sure, as you can see, prices are rising since 2014 but are far from the top of 2008. Returns are healthy and not excessive while financing remain low. Read more in our paper.
Will Spanish property prices fall in 2023?
There is a chance that prices will fall in 2023 but Spain will be one of the strongest real estate market in Europe. Read this article to know why.
Can I get residency in Spain if I buy a house?
It depends if you are part of EU or not and if you have enough financial means to live. If you are not from EU countries, there are solutions, have a look at our article about the golden visa.