Click on any flag to get an automatic translation from Google translate. Some news could have an original translation here: News     Nouvelles     Nieuws     Noticias     Nachrichten 
One of our most read paper! More than 2.900 readers!
Congratulations, you found it!
Before it's too late, let's check what's the cost of buying a property in Spain:
Is it a new-build property?
Is it a resale?
1. Cost of buying a New-build property in Spain: +/- 14%
VAT =10%
Property registration fees = 1.5%
Lawyer between 1 and 2%
Other costs: Notary, stamps,…
2. Cost of buying a Resale property in Spain: +/- 10 to 14%
Transfer Tax = 6 to 10% at the general tax rate (but you have reduced rates in certain cases). This amount depends on which Spanish region this property is located.
Property registration fees = 1.5%
Lawyer between 1 and 2%
Other costs: Notary, stamps,…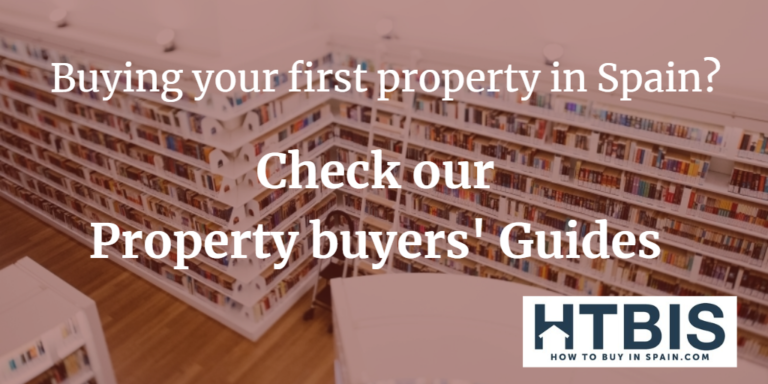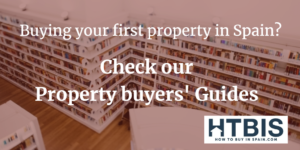 3. Other costs:
Banking costs: Usually a percentage of the amount wired + cost of holding an account

This could be very important if you don't have a Euro account and need to convert your currency like Pound, Dolar, Yuan, Shekel, Ruble,… up to 3%

Our Tip:

 You have companies specialised in wiring funds internationally working with segregated accounts at the major international banks:
1. You can lock a currency level
=> you will know the commission  BEFORE wiring the money
=> you will know the level at which you will convert your currency in Euros BEFORE wiring the money
=> you will know the exact amount you need to wire in your local currency BEFORE wiring the funds
2. You wire the money in your currency
3. The company will wire the money in Euros in Spain on your Spanish account (Don't forget your NIE, read our earlier paper on that) , your lawyer account,…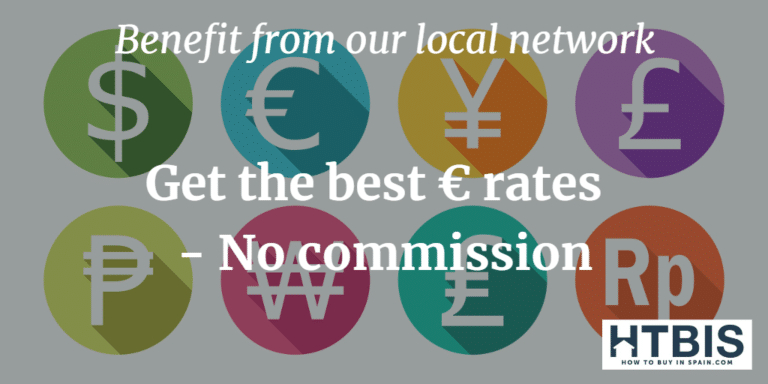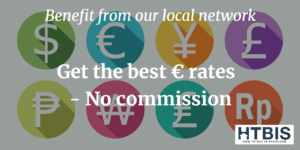 Mortgage costs: 

Bank valuation of the property = +/- 750€
Mortgage deed = +/- 750€
If you want to check the monthly cost of your mortgage, or what is your purchasing power for a Spanish property, check our ultimate mortgage calculator!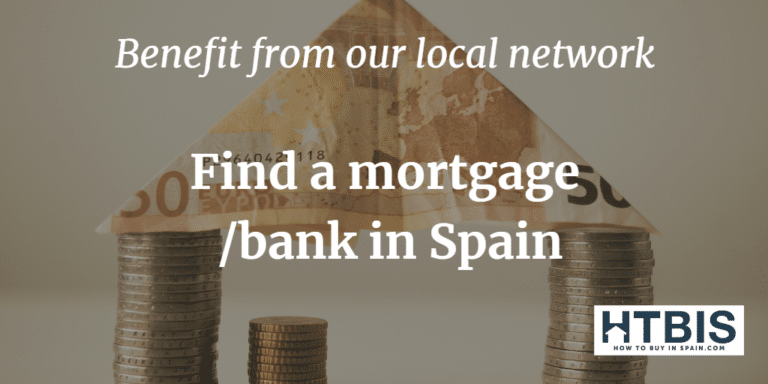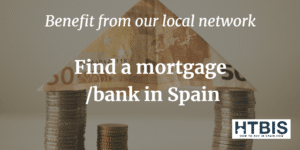 Real Estate agent fee: Here is the good news you were waiting for: the seller is paying this one 😉 in general.
Before buying, you want to know what is the annual cost of owning a property in Spain? Read our paper on this subject.
All those information are from reliable sources. We advise you to check those with your fiscal and legal agent in order to get all those costs up to date and adjusted to your specific situation.
Do you want to start searching immediately?
Discover the best new build projects in Spain available right now
Don't know where to buy? Start with our general article: Everything you ever wanted to know about the top 20 Spanish real estate markets
Get your insights right to your mailbox? Register for our newsletter!
Our Tip: Don't forget all our checklists before buying your property: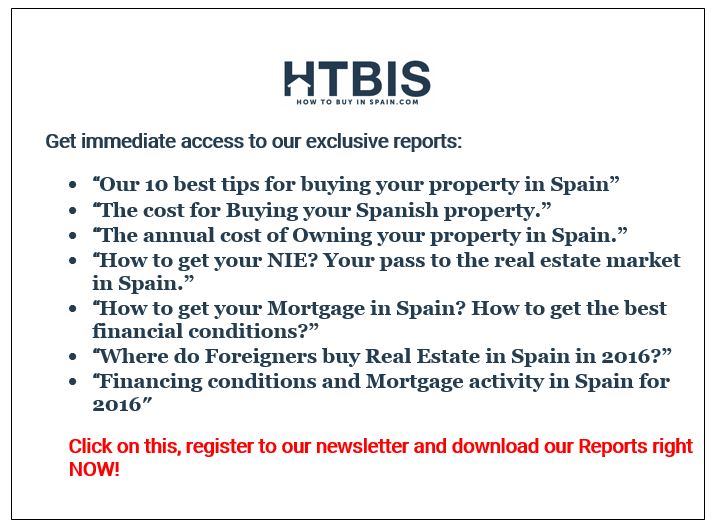 Finally, if you want more, check our very useful infographic: The 9 legal steps to your Spanish property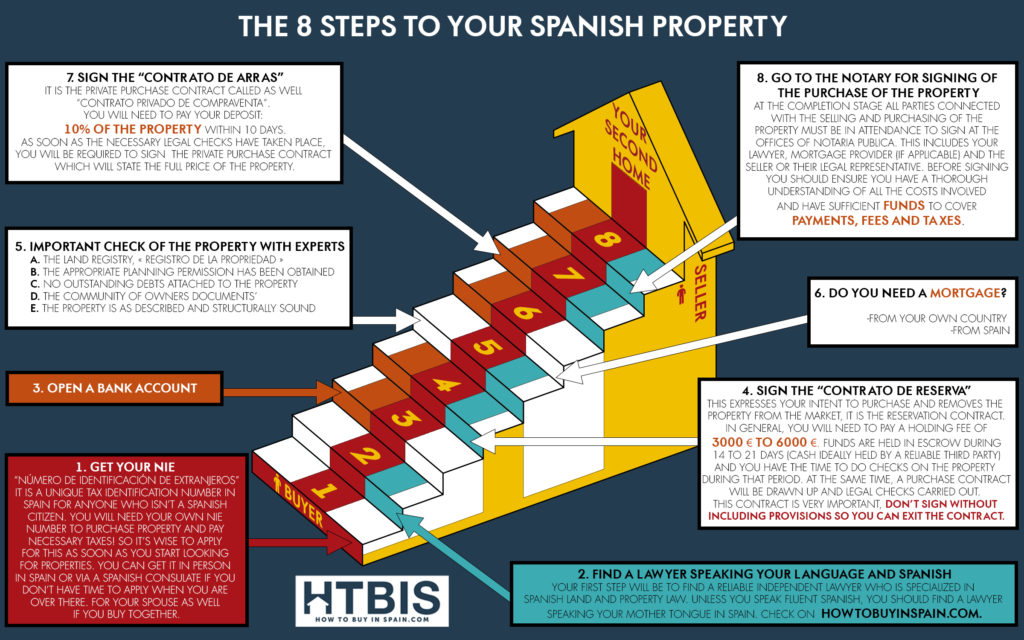 SHARE with the colour icons at the bottom of your screen