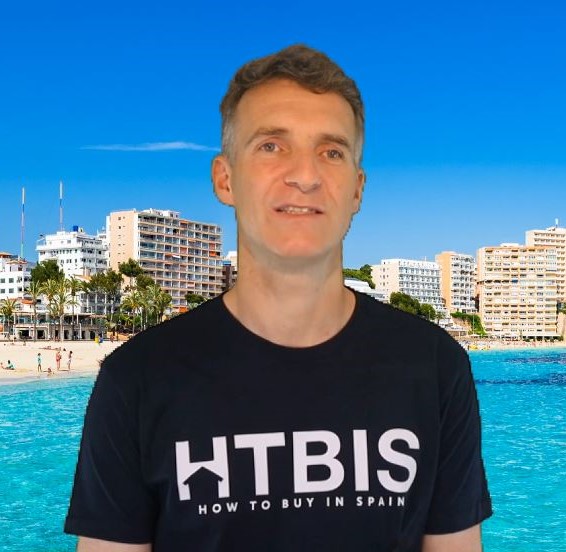 Reading time 5 minutes. Use our table of content for a quick read.
Last Updated on 17/07/2023 by STEPHANE
Automatic translation from Google translate:
Everything you ever wanted to know about the Costa Azahar
Named after the flowers of the orange trees, which is a famously common crop in the area, this specific zone over the Spanish coastline is very promising for those looking for a place to buy property or to enjoy holidays.
The location of this coast is somewhat unclear since until a few years ago the name "Costa del Azahar" covered the coastline from the Valencian Community to the Provincia de Castellón. But nowadays, and due to efforts from the touristic industry in Spain, it has been used to describe only the part located in the Provincia de Castellón. So this is the definition we will use since we will cover the Costa de Valencia area in another article and we want to give more attention to this specific area.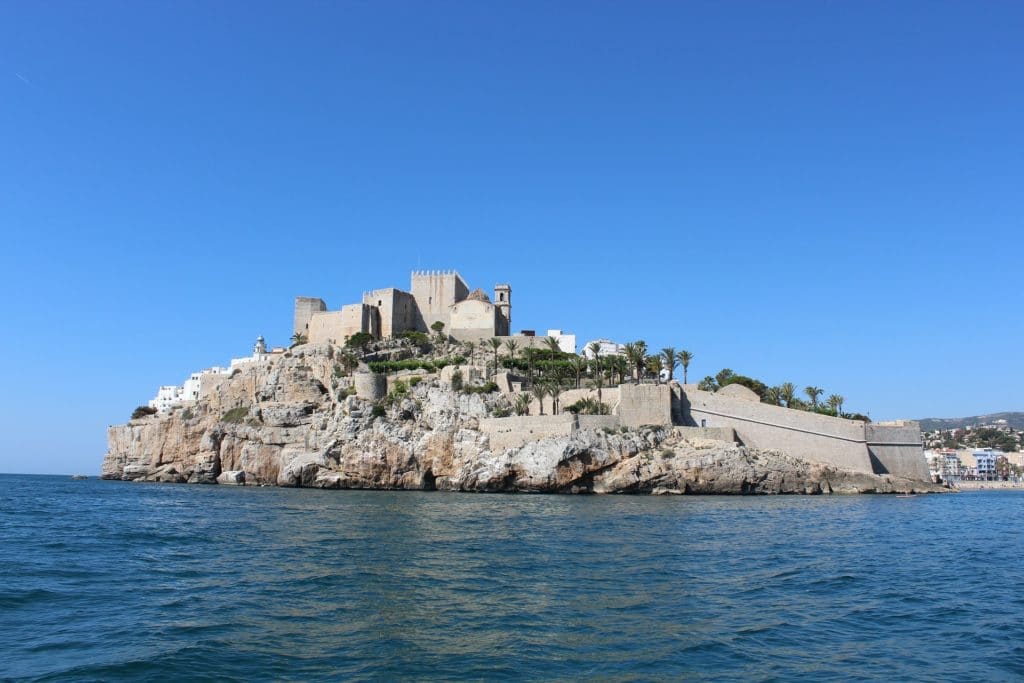 Castle of Peniscola
Provincia de Castellón: The main province
The province in which this costa is located is called Castellón, o Castelló in the language spoken in the area. This province is inside the Comunidad de Valencia, don't forget that in Spain each Comunidad has more or less the same benefits as States in the US, and as such, they can pass their laws, run their governments, and in this case, have their official language.
In this case, the locals over the Coast and in the central part of the Provincia speak Valenciano, but over the Provincia's South, people from Aragon started to come in, so the language most commonly spoken there is Spanish.
Nonetheless, whether you'll go to the coast, the south, or to any place in the Provincia, there will come situations in which some level of knowledge of this language will not only be handy but almost necessary. For people trying to get to this place, this could be a barrier: Spanish is enough in this part of Spain but if you want to communicate freely the knowledge of the Valenciano could be a plus.
This Pronvincia's capital is the city under the name of Castellón de la Plana. A rather small city compared with other capitals of Spain, with only 170.000 people living in it, and it has the same benefits as every other small city out there, like a more calm pace of life, which might be of your interest.
And if you ever need any of the benefits of a large city, like say, an airport, you have Valencia, the third biggest city in Spain which is just a few miles away, and the good structure and organised transport system will take you there in less than an hour.
Now that's out of the way, let's talk about Castellón as a Provincia. It is located to the north of the Provincia de Valencia, and its eastern border is the Balearic sea made up of a group of islands, named the Balearic Islands, the most famous being Mallorca.
This offers some exciting options for vacations, since taking a Ferry from Castellón to Mallorca is undoubtedly possible and somewhat cheap, and Mallorca being such a beautiful touristic Island that everyone should visit at least once.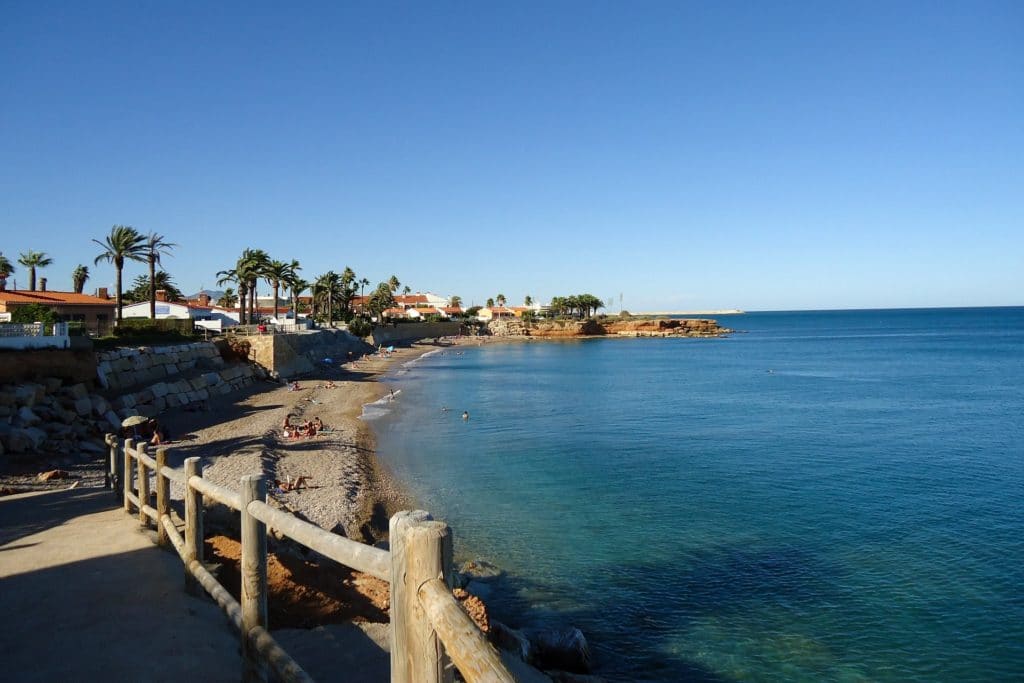 The beach of Vinarós
What are the Costa del Azahar landmarks?
But you do not need to get to Mallorca to enjoy some of the most delightful beaches; this area is full of graceful, lovely and magnificent beaches, each on its way, that will keep your hands busy while you get to know everyone of them.
Some, but not all of those beaches are: Playa (beach) marina D'or, Playa Romana, Playa Moro, Playa Sant Antoni, Gandía, Malvarrosa, Almadrava, Serradal, Xeraco, Peñiscola, Benicarló, Alcossebre, Benicàssim and Vinaros, among many, many others.
Besides the beaches, Castellón has many more natural landmarks to brag about, such as a large variety of natural parks. See the full list of those at the bottom of this paper.
It is important to mention, though, that the landscape in this Provincia varies immensely: some natural parks have beautiful beaches, and others are surrounded with awe-inspiring mountains, like those on park Sierra de la Irta.
And there are as well very specific and rather interesting landscapes that are certainly a must-see, such as the Grutas (caves) of San José, several Castles on Peñíscola and Morella, and a whole lot of small picturesque towns all over the territory, like the fortified Village of Mascarell.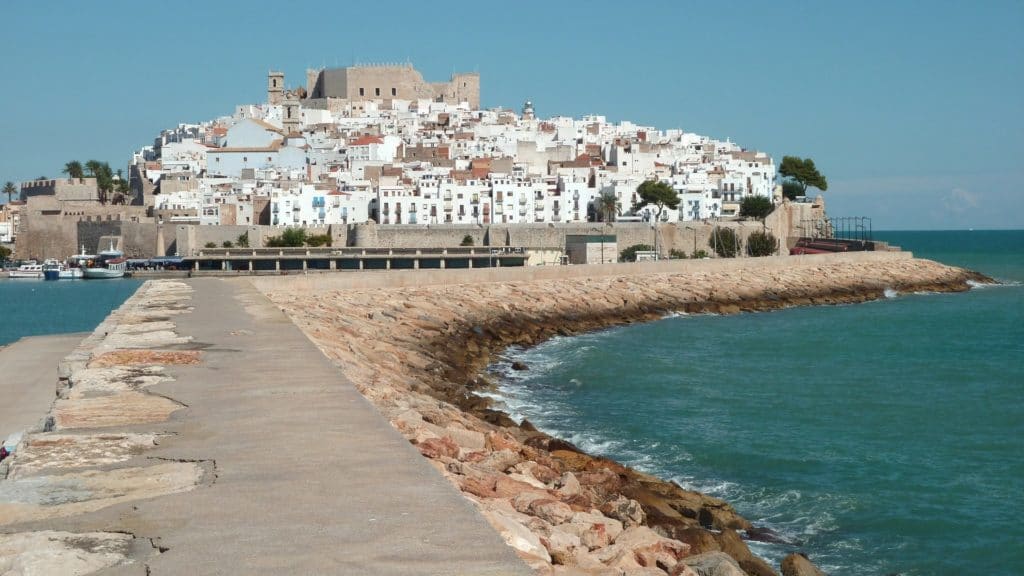 Peniscola City – view from the sea
The real estate market in Costa de Azahar
Do you want to invest?
As you would expect from this place, investment is not something widespread in this area, it has a limited population, which does not seem to grow very fast, and the capital is relatively small.
Though the province has a thriving economy, several Spanish industries established their headquarters there, such as agriculture, ceramic, furniture production, shoe fabrics, fishing, textile, and several fabrics owned by multinational companies in the Chemicals sector.
This means that an investment in the area is not something completely crazy, but we do believe that investing in real estate in this place might not be the best idea, especially having the city of Valencia so close. On the other side, you could find bargains and the proximity of Valencia gives it some value.
That being said, if you'd like to get some lands and own a farm, or buy properties in the capital and hope for some earnings, you are in your right to invest. But if your main interest is an investment, in our mind, there could be other places with much more potential and lower risk.
Check the real estate price evolution for Castellón since 1995
Pric
es
in
Castellón
remains on average 30% lower than the national average and at the lowest levels seen since 2008.
Have a look at our detailed quarterly report on the Castellón property market and the Costa del Azahar property market.
For more on that, read our article we wrote last year in October: The Castellón real estate market resurrects but remains very attractive in 2017 and check our the feedback from our real estate citytrip in Valencia we organised in April 2018.
Retiring in the Costa Azahar?
If you plan to get a house and live a calm rest of your life, this might be the place for you! The climate allows more than six months of beach-bathing a year. The scarce population means that even in the capital you'll be in peace, and the nearby beaches and touristic hotspots will be sure to keep you busy.
In addition to that, it is important to comment that most of the population of the area are people in their golden years since a big part of the younger population decides to move towards the biggest cities, looking for opportunities.
This means that there are a lot of people in their retirement, continually attending the "Centros del adulto mayor" in which older people meet to play games and have fun, so you will be able to make new friends and have a great time.
On the one hand, living in a rural area has its disadvantages, and public transport is one of them. But the transport system in the Comunidad de Valencia is rather good, but it does not go so far into the countryside, you will still have buses and other transport systems, but it won't be as good as those found in big cities.
On the other hand, you will quickly find everything else you need for your healthy life. There are several hospital and health centres all around the territory, and since tourism is a big industry in the area, the small population can support things that they usually could not, the point is that you can be sure that you'll have all of your necessary services and products available.
Another big plus of living in this Provincia is that you get the opportunity of going to Valencia every time you want to and go to festivals and parties that are celebrated there, for more information read our article on Costa de Valencia.
What about spending your next holidays in Castellón?
If you desire to buy a summer house, Provincia de Castellón is an option, but only for some people, since the area is somewhat calm and there are not many other activities for young people or families with children than going to the beach or the mountain.
And even though it is a great experience, you could get tired after a couple of weeks of doing the same for the youngest ones, and if you have to go to Valencia every time you want to do something new and exciting, you might instead buy a property there in the first place.
But if you are looking for a place to have a break, outside from the world and your responsibilities, this is the place you have been looking for, and you'll also get a beautiful place to go to once you decide to retire.
Our final word
If what you are looking for is a comfortable, calm, relaxing place to stay in, you have just hit the jackpot! Retirees have here a welcoming space, where they can enjoy their last years going to the different beaches, to the mountain, or to Valencia city, definitely a place I'd like to live when it's my time to retire.
Investors looking for properties and families looking for summer houses, though, are out of luck if they don't like calm places. Since there won't be huge profits investing in this place, nor will they find an exciting location to go on holidays, not because they will not enjoy their time, but because there could be better options, more active ones, out there.
If you want to check the monthly weather statistics Castellón follow the link.
Are you looking for a local partner: Lawyer, property hunter on the Costa del Azahar? Don't look further check our team and ask us for the correct contact.
Costa Azahar Map information
Airports: The closest airport is in Valencia
Ave stations: The closest AVE station is in Valencia
Cities: Castellón de la Plana (171,000 inhabitants), Vila-real (51,900 inhabitants), Vinarós (28,300 inhabitants), Benicarló (26,500 inhabitants), Benicàssim (18,100 inhabitants), Peñíscola (7,400 inhabitants), and Alcocébre
Unesco sites: Rock Art of the Mediterranean Basin on the Iberian Peninsula (1998). Find all the UNESCO Sites in Spain on our page: "10 reasons why you should buy in Spain"
Top beaches: Playa Almadrava (Benicàssim), Playa Benicarló (Benicarló), Balneario Villavieja (Castellón), Playa Marina D'Or (Castellón), Playa Romana(Castellón), Playa Moro (Alcocébre), Playa Sant Antoni (Cullera), Playa Gandia (Gandia), Playa Serradal(Alcocébre), Playa Xeraco (Xeraco), Playa Peñiscola (Peñíscola), Playa Alcossebre (Alcocébre), Playa Benicàssim (Benicàssim), Playa Vinaros (Vinarós)
Kids Parks: Aquarama (Benicàssim), Mundo Fantasia (Oropesa del Mar)
Shopping Malls & Outlets: La Salera (Castellón de la Plana), Puerto Azahar (Castellón de la Plana)
Traditional & Flea markets: Mercado Central, (Castellón)
Top golf courses: Club de Golf Terramar, Club de Golf Bonmont Terres Noves, Lumine Mediterránea Beach Club & Golf Community, Club de Golf Costa Dorada, PortAventura Golf, Golf Cambrils Pitch & Putt, Escola de Golf Portal del Roc, S.A., Club de Campo del Mediterraneo Play with the best golf clubs sets in Spain thanks to our local partner.
Natural Parks: Estany Interior Santes Creus, Llacuna de Mar de Santes Creus, Serra d'Espadà Natural Park, Parc Natural de la Serra d'Irta, Parc Natural de la Serra Calderona, Parc Natural Els Ports, El Garatge, Puebla de San Miguel Natural Park, Parc, Natural de la Serra de Montsant, Parc Natural del Delta de l'Ebre, Parc Natural de la Marjal de Oliva-Pego
University: Universitat Jaume I (Castellón de la Plana)
Hospitals: Hospital Provincial Centre de Castelló, Hospital Vithas Nisa Rey Don Jaime, Hospital General Universitari de Castelló (Castellón de la Plana)
Read further on the Costa Azahar and Spain
TOURIST OFFICE:
GOLFS: Reread our Summer paper on the subject What are the top golf courses in Spain? Play with the best golf clubs sets in Spain thanks to our local partner. Check the Spanish Federation here: Looking for a Golf Club in Spain?
MUST VISIT IN SPAIN: Our top 5 UNESCO World Heritage Sites in Spain, Find all the Unesco sites in Spain
Find all our other articles and maps on the Spanish Costas: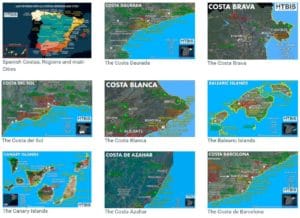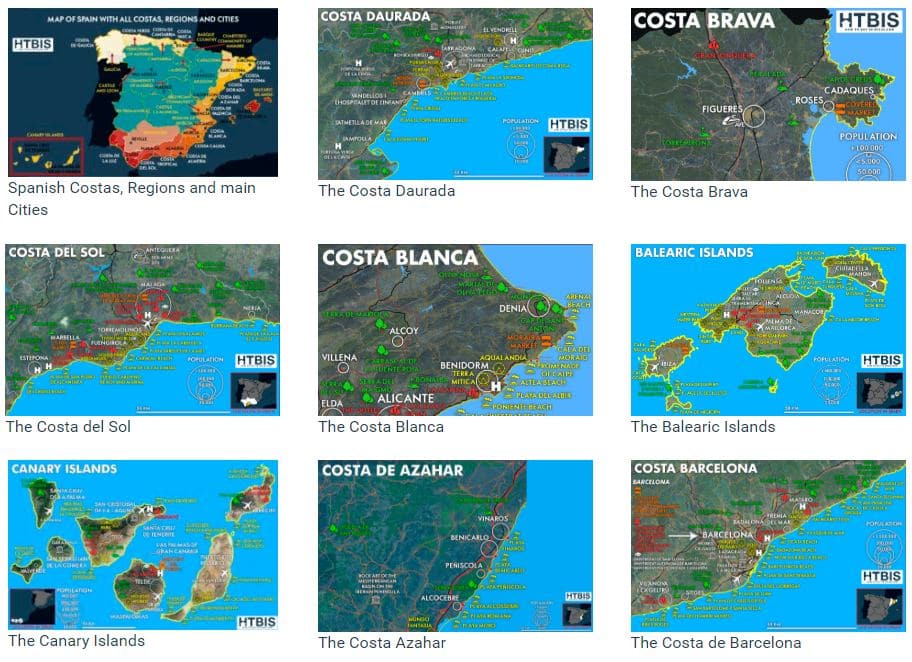 With our team of more than +100 local real estate partners, HowtobuyinSpain helps foreigners to buy real estate in Spain.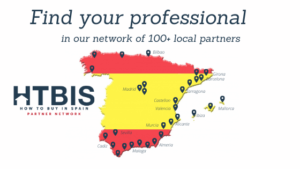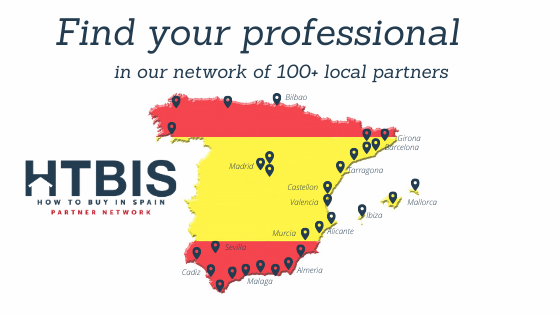 The experts from our network are active in all the fields you need:
Looking for an expert: Architect, property hunter, lawyer,… in Spain? Ask us directly!
Senior Analyst and writer at HTBIS
Check the full team at HTBIS here