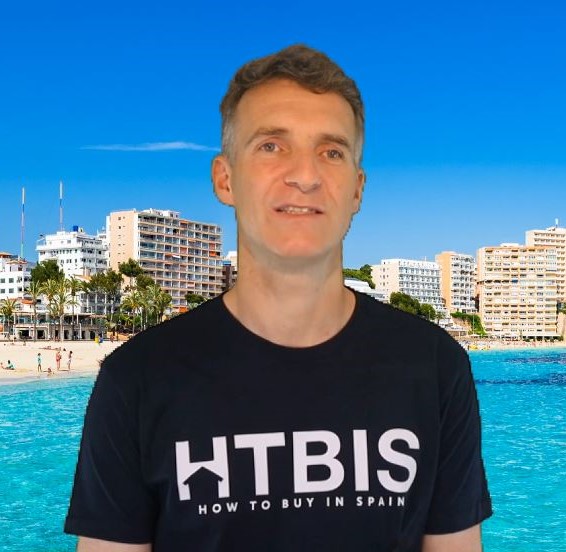 Reading time 5 minutes. Use our table of content for a quick read.
Last Updated on 17/07/2023 by STEPHANE
Automatic translation from Google translate:
Everything you ever wanted to know about the Costa Blanca
The Costa Blanca is the tourist name for the coastline of the province of Alicante, which runs from Denia to Pilar de la Forada. In total there are 244 kilometres of beaches, coves and cliffs. The name "Blanca" refers to the white colour of the houses of the villages inland of the province.
Of course, the Costa Blanca enjoys an average temperature of almost 20 degrees a year with more than 300 days of sunshine per year. This means that you can practically enjoy the beach all year round. To find out more about the weather, check our infographics with the monthly weather statistics of the 18 biggest cities in Spain, of course, you will find Alicante. This area has a unique rural appeal that makes some towns in its interior ideal sites for those seeking greater tranquillity.
Gastronomy is another of the great attractions of the region. Its variety and tradition can satisfy any palate and demand. The most typical dishes are rice dishes, as well as fish and fresh seafood from municipalities with a long fishing tradition such as Denia and Calpe.


View on the city of Alicante from the Castle
The cultural heritage of the Costa Blanca
Its rich culture and heritage are a great wealth attracting a lot of tourists to the region. Along Costa Blanca, many civilisations have passed throughout history as the Iberian, Roman and Arabic. All of them left the area with a great architectural, artistic or literary legacy. The province has a heritage that goes from the prehistoric footprint with the cave paintings of Pla de Petracos, to the Roman and Iberian world with the Lucentum or Alcudia sites. Arab culture may be admired in impressive castles and fortresses.
Demography and transport
The main towns of the Costa Blanca are Alicante (330,000 inhabitants), Elche (225,000 inhabitants), Torrevieja (85,000 inhabitants), Alcoy (60,000 inhabitants), Elda (50,000 inhabitants), Orihuela (80,000 inhabitants), Denia (40,000 inhabitants), Villena (35,000 inhabitants), Santa Pola (30,000 inhabitants) and Benidorm (66,000 inhabitants).
On Costa Blanca, there is an extensive network of roads that connect the region with the rest of the province and Spain, as well as the main important points of the area with each other. The main route is the AP-7 or Autopista del Mediterráneo, which connects the region with Valencia (north) and Cartagena (south) through cities such as Denia, Benidorm, Alicante and Torrevieja. The A7 or Autovía del Mediterráneo goes through a similar route, with the difference that it is free. The N-332 also connects with Valencia and Cartagena, passing through the coast (it crosses all the coastal towns).
Since June 2013, Alicante has been connected to Madrid with the AVE, the Spanish fast train. Also, it is also possible to reach Valencia and Barcelona with the Euromed. Finally, you can move around the area with the Cercanías Alicante- Murcía service.
When it comes to airports, the Alicante-Elche Airport has almost 10 million passengers per year. It is possible to fly to the main Spanish cities such as Barcelona or Madrid, as well as to the most important cities in Europe (keep in mind that there are multiple flights to the United Kingdom, Germany, Holland, Sweden and Russia).
Among the things to visit in Jávea, Calpe and Dénia you surely have the fishing boats and its picturesque urban centres. Not far from the area, you can enjoy the Cabo San Antonio Marine Reserve, a protected area that has a high environmental value. The Marina Baixa region is known for its area of wide and extensive beaches, the main protagonist being Benidorm.
The capital of Costa Blanca, Alicante, also has different places of interest such as an obligatory walk through the port or "El Barrio", as well as the old city centre.
In the interior of Costa Blanca, you can take a walk along the route of the castles, which crosses towns such as Villena, Biar, Banyeres de Mariola, Petrer or Sax. It is one of the areas in Europe with the most trails.

The white beaches of Benidorm
The greatness of the beaches of the Costa Blanca
As you undoubtedly guessed, one of the leading attractions of Costa Blanca is its beaches. Here is a selection of the best ones:
La Granadella beach in Jávea: this beach is mainly composed of rocks and gravel, surrounded by pine trees and is very suitable for scuba diving.
PlayaCarabassí de Elche: basically composed of golden sand, it stands out for having a nudist area and for its natural environment of great ecological value.
La Caleta de Villajoyosa beach: a lonely beach, with not too many people, a good option if what you want is tranquillity. It is composed of gravel, and its calm waters stand out for their transparency.
TobaccoBeach: Located on the island bearing the same name, it is known for its marine reserve that hosts high biodiversity of flora and fauna. It can be accessed by boat from Santa Pola, Guardamar, Torrevieja and Alicante.
Benidorm's Levante Beach: They call it the beach of dawn. It is one of the most lively and crowded on the Mediterranean coast.
Racóde l'Albir beach in Alfaz del Pi: Composed of gravel and clean water, it is a good option for water sports.
Marineta Beach Casiana de Denia: It is a beach of dark sand and calm waters, which is situated in a semi-urban area and has a beautiful promenade.
La Fossa de Calpe Beach: Located in a bay between cliffs, from it you can see the natural park of Peñón de Ifach, which is the symbol of Costa Blanca.
Playa la Roda de Altea: This is a pebble beach, with calm waters and moderate waves. It is a beach that is usually quieter than sandy beaches.
El Postiguet beach in Alicante: Located in the heart of the city of Alicante. It has golden sand and calm waters. Also, it is located at the foot of the Santa Bárbara Castle and next to the Paseo de la Explanada.
Festivities on the Costa Blanca
The most famous and widespread party in the area is the festival of Moors and Christians, a tradition extended since the sixteenth century which has its greatest exponent in Alcoy and Villajoyosa. In this part, battles are recreated between the two fronts.
The cult of fire is evident in the celebration of the Bonfires of San Juan (June 23) in Alicante.
Elche also dresses up in the parties of the Nit del Albà which are the high point of the fire cult with the launching of rockets.
Nor should we forget the traditional Cabalgata de Los Reyes Magos (5th of January) in Alcoy, considered the oldest in Spain when it began in 1885, in which the pages access the houses through long stairs to deliver the gifts.
Are you going on a city trip to Alicante?
Read our infographic we wrote on the cultural wealth of Alicante.
The real estate market on the Costa Blanca
As in the rest of the country, 2017 was the year when the prices of flats have begun to stabilise, although still far from their historical maximums, most prices are still 40% below the historical peak recorded.
As for the prices per square meter, these are between 1,000 and 1,500 € depending on the population, for example, in Alicante or Villajoyosa prices are closer to € 1,000, while in Benidorm, Altea or Torrevieja are around € 1,500.
As far as foreign investment is concerned, according to Manuel de Elías of the real estate firm Housealicante,
"the British are the ones who buy the most, although it is yet to be seen what effect Brexit will have when it becomes a reality. They are followed by French, Belgians and Swedes. " He adds that "many foreigners buy apartments for second homes in the centre of Alicante, and also in areas of beaches and the Gran Alacant."
Earlier this year, we wrote this article on Alicante: Alicante: the Spanish pearl
Before booking your holidays in Spain, check our monthly weather statistics for Alicante.
Discover the best new build projects in Alicante available right now
Check the real estate price evolution for Alicante and Spain since 1995
Read more: Real estate prices in Alicante and the Costa Blanca property prices available in our Spanish property report updated quarterly.
Are you looking for a local partner to buy on the Costa Blanca? Don't look further check our team and ask us for the correct contact.
Costa Blanca Infographic information
Airport: Alicante-Elche
Ave stations: Alicante
Cities: Alicante (330,000 inhabitants), Elche (225,000 inhabitants), Torrevieja (85,000 inhabitants), Alcoy (60,000 inhabitants), Elda (50,000 inhabitants), Orihuela (80,000 inhabitants), Denia (40,000 inhabitants), Villena (35,000 inhabitants), Santa Pola (30,000 inhabitants) and Benidorm (66,000 inhabitants)
Unesco sites: Palmeral of Elche (2000), Find all the UNESCO Sites in Spain on our page: "10 reasons why you should buy in Spain"
Top beaches: Poniente Beach (Benidorm), Playa de la Fossa o Levante (Calpe), Arenal Beach (Javea), Las Salinas de Torrevieja (Torrevieja), Promenade of Calpe (Calpe), Guardamar Moncayo Beach (Guardamar del Segura), Cala Finestrat Beach (Finestrat), Playa del Albir (El Albir), Playa El Carabassi (Elche), Cala del Moraig (Benitachell), Playa de Guardamar (Alicante), Altea Beach (Altea), Playa L'Ampolla (Moraira)
Kids Parks: Aqualandia, Terra Mítica (Benidorm), Aquopolis Torrevieja (Torrevieja)
Shopping Malls & Outlets: La Marina Centro Comercial (Benidorm), The Outlet Stores Alicante (Alicante), El Corte Ingles (Alicante), Centro Comercial Plaza Mar 2 (Alicante), Centrol Comercial Panoramis (Alicante), Centrol Comercial Gran Via (Alicante), Centrol Comercial Puerta de Alicante (Alicante)
Traditional & Flea markets: Mercardo Central (Alicante), Moraira market (Moraira), The Indoor Market (Benidorm)
Top golf courses: Oliva Nova (Oliva Nova), Las Ramblas (Torrevieja), Font del Llop Golf Resort (Alicante), Club De Golf Bonalba (Mutxamel), Javea Golf Club (Javea), Altea Club de Golf (Altea la Vella) Play with the best golf clubs sets in Spain thanks to our local partner.
Natural Parks: Parc Natural Ses Salines d'Eivissa i Formentera, Sierra Helada Natural Park, Parc Natural de la Marjal de Oliva-Pego, Parc Natural de la Serra de Mariola, Parc Natural del Montgó, Parque Natural del Penyal d'Ifac, Parque Natural el Hondo, Parque Natural del Carrascal de la Fuente Roja, Serra de Mariola, Paisatge Natural Protegit Serra del Maigmó i Serra del Sit, Parque Natural de las Salinas de Santa Pola, Parque natural de las Lagunas de La Mata y Torrevieja, Barranc De Les Selines, Cap de Sant Antoni
University: Universidad de Alicante (Alicante)
Hospitals: Hospital Clínica Benidorm (Benidorm), Hospital Vithas Internacional Medimar, Hospital General Universitario de Alicante, Hospital Vithas Perpetuo Socorro (Alicante)
Read further on the Costa Blanca and Spain
TOURIST OFFICES:
TRAINS: Renfe website
GOLFS: Reread our Summer paper on the subject What are the top golf courses in Spain? Play with the best golf clubs sets in Spain thanks to our local partner. Check the Spanish Federation here: Looking for a Golf Club in Spain?
MUST VISIT IN SPAIN: Our top 5 UNESCO World Heritage Sites in Spain, Find all the Unesco sites in Spain
Find all our other articles and maps on the Spanish Costas: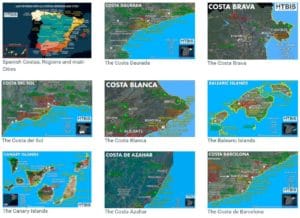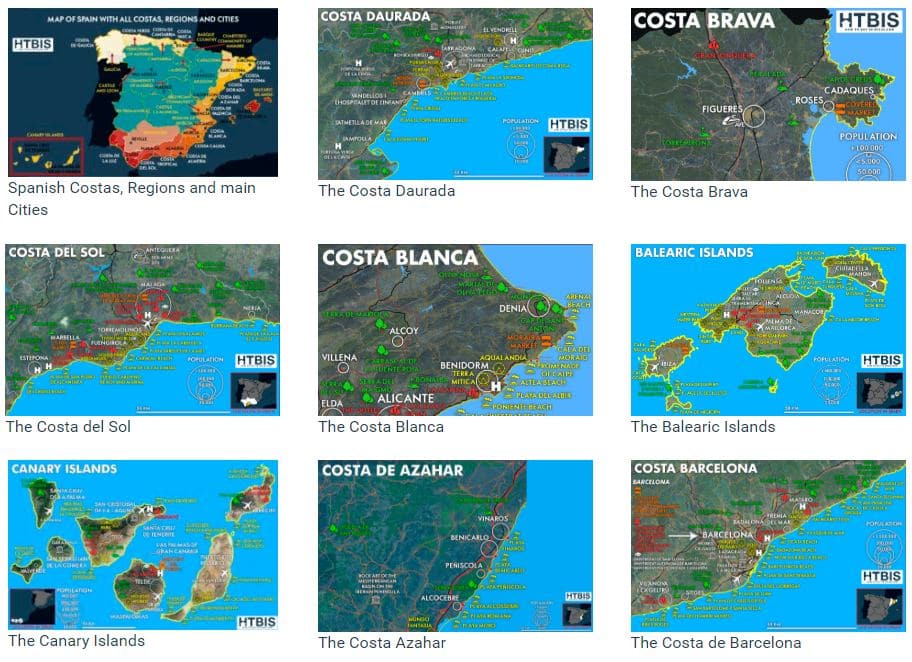 With our team of more than +100 local real estate partners, HowtobuyinSpain helps foreigners to buy real estate in Spain.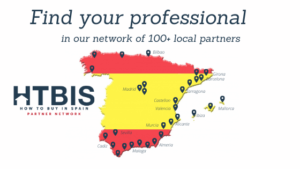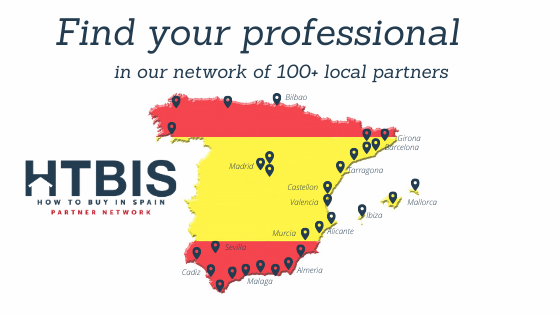 The experts from our network are active in all the fields you need:
Looking for an expert in Spain? Ask us directly!
Senior Analyst and Strategist at HTBIS
Check the full team at HTBIS here