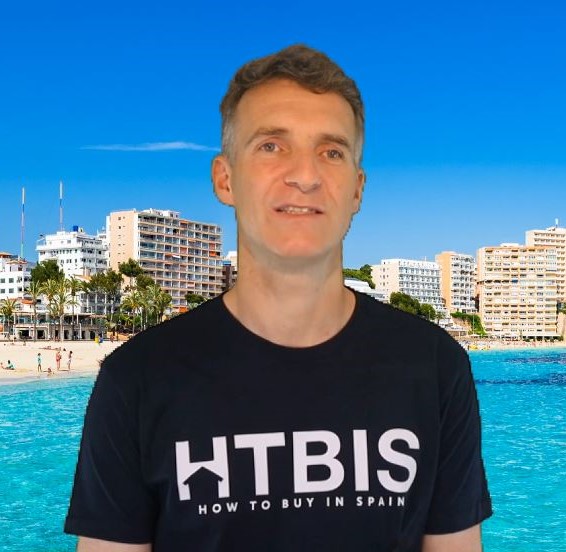 Reading time 5 minutes. Use our table of content for a quick read.
Last Updated on 17/07/2023 by STEPHANE
Click on any flag to get an automatic translation from Google translate. Some news could have an original translation here: News Nouvelles Nieuws Noticias Nachrichten
Where are the best places to buy a property in Spain?
Since we started to invest in the Spanish real estate market in 2012, we have built a network of local real estate experts in Spain and became the one-stop-shop solution for foreigners looking for help to buy a property in Spain.
Foreigners, we have built this network first to find the solution for ourselves… then we wanted to share our network and our experience with other foreigners.
In three years, our readership grew to more than 260,000 from around the world!
To assist you even better, we launched this new series of four articles so that you get all your answers and all our tips before going after your dream property. We will cover the subject with 4 main articles:
Now that the introduction is done, let's start with the second article.
Here is the content we will cover:
Ideal location criteria for your future property in Spain?
The best place is always the place that you will love. So, spend time and enjoy yourself first. Compare places, you will quickly find out. How to start searching in the good direction? Here are our tips to help you out.
Sea view or countryside?

Do you like the countryside or do you prefer a sea view?

As you may know, 90% of foreigners buying a property in Spain are looking to buy a property close to the beaches. As you can see on our infographic: foreigners love to buy properties in Andalusia, in the Valencian Community, in Catalonia and of course in the Balearic and Canary Islands. Let's enjoy the tapas on the beach.

So a good tip to remember for later, if you don't have a big budget, or if you want to buy a big property for less, looking at the countryside is always a good idea. Of course, don't forget that when you will want to sell, this property will be more difficult to sell (even more if it is not nearby a big city). If you want to read more on that subject, have a quick look at our article covering the real estate activity of foreigners in Spain.

Before looking at the top criteria for your Spanish property location, let's check the weather statistics of your future Spanish property.

The weather

This is of course the first reason why people buy a property in Spain. Checking weather statistics for the full year is important. Another good piece of advice is to check the weather statistics for the months when you intend to go there. Yes, it is obvious but many think "It is warm in the winter" but in fact, that is not the case everywhere in Spain. If you really want a warm winter, you have only one perfect place in Spain: Canary Islands.

Have a quick look at the infographics with the monthly weather statistics for all the top 20 Spanish cities. For all the biggest Spanish cities, you will find detailled available for each month:

Average, Minimum and Maximum daily temperatures (°C),
Sea temperatures (°C),
Daily and monthly average rainfall (mm),
Average relative humidity (%),
number of rainfall days equal or greater to 1mm, number of Snow days,
number of Stormy days,
number of Foggy days,
number of Frosty days,
The monthly average number of cloudless days,
Hours of sunshine per day and month

These are the cities available: Alicante, Almeria, Barcelona, Bilbao, Cadiz, Castellon, Girona, Ibiza, Las Palmas de Gran Canaria, Madrid, Málaga, Palma de Mallorca, Murcia, Santa Cruz Tenerife, Sevilla, Valencia, Valladolid, Zaragoza.

Your budget

Of course, we all dream of this beautiful villa with a private garden, pool and sea view. Even if the Spanish property market is cheap, this villa will have its price. So, depending on your budget there are certain places you will choose rather than others in Spain.

Looking for a high-end city?

The 3 most expensive Spanish cities as of June 2020 are:

Bilbao
Barcelona
Madrid

Looking for a low cost of life?

The 3 cheapest cities Spanish cities as of June 2020 are:

Las Palmas de Gran Canaria
Malaga
Seville

We wrote a detailed article on the cost of living in Spain. In this article, you can compare the cost of living in any Spanish city with your current city or with any other Spanish city. This is very helpful.

Another place to find interesting information is our quarterly report on Spanish property prices.
Before looking at the different Spanish Costas, let's try to help you by analyzing the different uses of your Spanish property. Depending on the uses of your property, the criteria for picking the perfect Spanish home will be different.

Which property use?

The first question you should have in mind is what will be the function of your property? We can differentiate between three main functions:

A Holiday home or second home
First home if you want to relocate or retire in Spain
Investment property

Each of those functions will mean very different objectives which correspond as well to specific search criteria. Let's have a closer look at those and you will split those between "must-have" and "nice-to-have".

Location criteria for your Spanish Second home

Holiday home capacity (number of beds) is always one of the first ways to start. At the same time, with the world we are living in and depending on your family structure and how old are its members, the uses of the property could be very different and change over the years. Of course, it always starts with a relaxing place to enjoy the sun.

The length of your stays is as well important to determine the location of your future property: if you go on holidays once per year between July and August or 10 times per year for three days is not the same even if you go there in both cases 30 days per year. In the first case, the proximity to the airport is not that important, in the second case, it is very important. Another important issue is the travel time from your home country.

Rent your Spanish property for some extra income or to cover the costs?

Most of the time, you will relax at your second home but yes… as it is a second home, it means that you won't be there all the time. At the same time, owning your property will have a cost: maintenance, insurance, community fees,… That is why many of us will either rent it short term to at least cover the yearly costs. This will generate situations to manage:

Here is our list of search criteria important for your second home:

Beach proximity
Airport proximity
How many flights available to that airport?
Are flights available in the summer and the winter months?
Travel time from your home country
Accessible by car from your home country
Stations / Ave (fast trains) stations & other transport facilities proximity
Proximity to sightseeing places
Top beaches proximity
Shopping Malls & Outlets proximity
Traditional & Flea markets proximity
Restaurants proximity
Top golf courses proximity and other sport facilities
Natural Parks & green areas facilities
Hospitals & care facilities
Proximity to recreational and family activities
…

Location criteria for your Spanish first home

This means that you plan to either relocate or retire in Spain.

If it is the first home, of course, your criteria will be different than if it is a second home:

Proximity to shopping is more important
Access to public transportation is more important
The quality of the neighbourhood is more important
An active neighbourhood 12 months per year and not only in the summer
School proximity could be important for families
Proximity to hospital and other medical facilities could be important for people retiring

Of course, as you are foreigners, you will have friends and relatives visiting so we think that proximity to the airport will remain a plus. Should you rent your property to get some extra income, either in the summer or for a Bed and Breakfast, this will be important as well.

Don't miss our article on working remotely from Spain if you are looking to relocate to Spain. If you plan to work remotely from Spain and take a few flights per month, the proximity of the airport will be a factor in this case.

Location criteria for your investment property

As your goal will be either to rent your property to people living in the city or to tourists some specific criteria will be important. Most of the time you will either go for one of the top 10 Spanish cities or one of the top 10 tourist cities. Buying outside those two lists could mean lower investment but it should mean lower income and a lower return long term.

Close to local transportation
Close to economic activities (Companies, universities, research centres,…)
Close to tourist activities in the case of tourist rental
The city is active the full year (not only during July / August / the summer months)

Which Spanish regions have the most Second homes vs first homes?

List your location objectives

To be efficient for your property search, don't hesitate to list your objectives: most of the time, you are not alone to share this new dream and listing your objectives is important to find the property fitting most criteria of all persons involved in the project. Do you want it close to the beach? Do you want it in the city centre?…

Discover the beautiful Spanish Costas

We did the work for you. To assist you with your property search and for picking the perfect region and city, we wrote extensive reports on all the Spanish Costas.

For each Spanish Costa, we wrote a full article and designed beautiful infographics with all the must-know and must see-places:

Where are the main transportation facilities: Airport and Ave stations
Which are the biggest cities, and how many inhabitants?
Where are the Unesco sites?
Where are the top places to spend your holidays? Top beaches, Shopping Malls & Outlets, Traditional & Flea markets, Top golf courses, Natural Parks:
If you are looking to study there, you will find the top Universities
Last but not least, always good to know where are the Hospitals

Please find the direct links to all our regions:

Here are the direct links to all our Costas articles:

Interesting to read as well, we wrote an article for people looking to start a B&B in Spain and compared all the Spanish regions.

How do our partners help you with those first steps?

We have a local mortgage broker dedicated to getting mortgages for foreigners. Ask for a free mortgage quote.
Our property hunters are there to assist you to find the perfect property more on that in the 3rd article: "How should you search for your dream property?"

With our team of more than +100 local real estate partners, HowtobuyinSpain helps foreigners to buy real estate in Spain.

The experts from our network are active in all the fields you need:

Would you like to read further?

Last year we wrote detailed property buyers guides custom made for any nationality. Here are our FREE pdf property buyers' guides written for all the foreign nationalities looking to buy in Spain: Click on your country flag, you will find your pdf report at the end of each article.

This was the second article of our new series "Our complete guide to buying your property in Spain" in the next articles, we will cover:

Looking for an expert in Spain? Ask us directly!

Senior analyst and strategist at HTBIS